There's a ton of baby gear out there and it can be hard to know what the heck to get! That's why I'm sharing our baby registry must-haves so you can put together your registry with a little more confidence.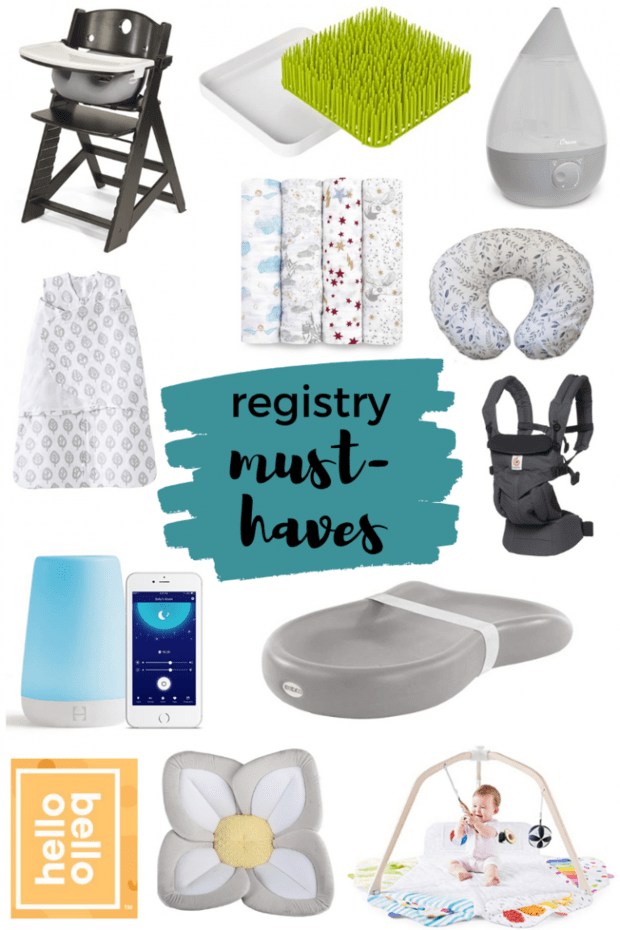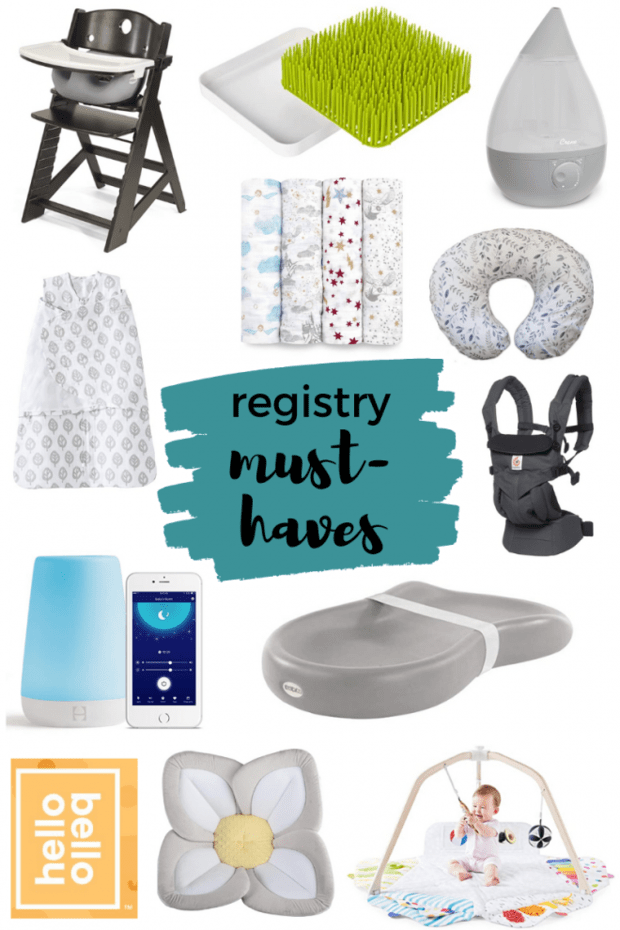 Here we are… 7 months pregnant, just a couple of months left to go, and holy crap the third trimester is hitting me hard.
We had such a lovely baby shower (despite the snow and social distancing) and mini babymoon, making it just as memorable as our wedding. Honestly, I couldn't be happier and more grateful for all the people in my life who continually show up for me in incredible and surprising ways.
We are officially in the part of pregnancy where my brain is moving from thinking about pregnancy a majority of the time to thinking about how to raise baby once he is here.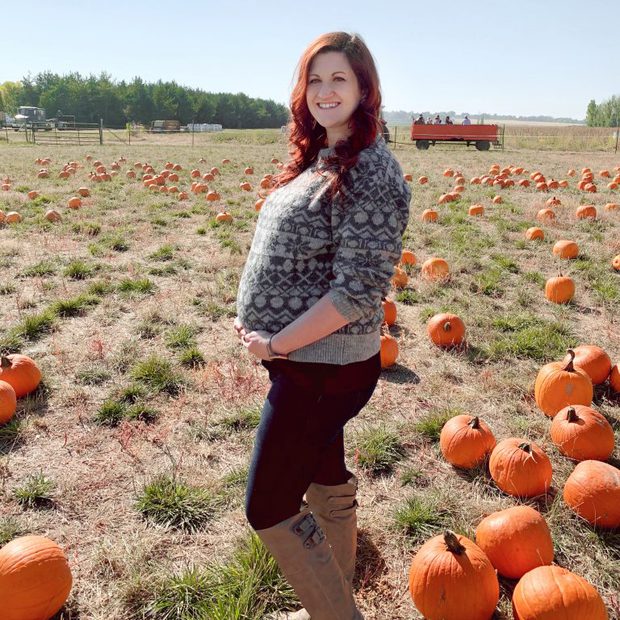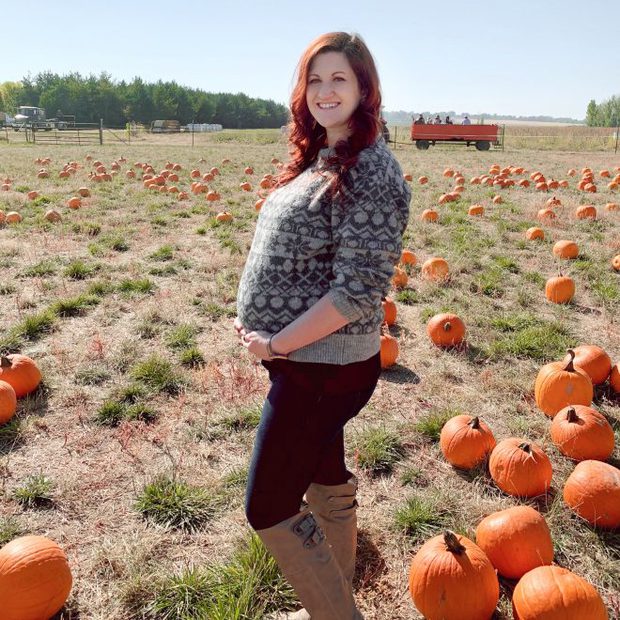 It's a scary thing to think about – there are about 5 million opinions out there about how to do it after all. The fear of doing it all wrong and not raising a well-rounded child is very pervasive, to be honest. It's funny, because the more I read, the less I feel that one approach really covers it all.
I am sure there may be one out there, and maybe you even feel like you've found it! So far though, piecing together the best parts of different theories seems to be the best place for us.
As a new mom-to-be, I love sharing the things that have really resonated with me, and the registry is next on the list!
I put a TON of research and time into our baby registry must-haves (probably tooooo much time, to be honest). So you all should reap the benefits, shouldn't you?
Here's the top baby registry must-haves that I am most excited about (in no particular order!):
Since Baby is coming in January and it's super dry here in Colorado, a humidifier is a must. This is one of the highest rated ones out there!
A close friend told me about the account Feeding Littles to learn about baby led weaning and I am 100% all about it. This highchair is the one they recommend and I LOVE it. No cloth so it's ridiculously easy to wipe off, plus it transitions through so many ages!
A baby carrier is a must and there are a ton to choose from, but Ergobaby is the brand that I am most sold on! They have all sorts of carriers to accommodate whatever style you want whether it's front-facing or the ability to breastfeed in the carrier. Plus I love their patterns 🙂
One of my best friends highly recommended the Aden + Anais muslin swaddles which she uses to this day with both her young kids. As soon as they announced their Harry Potter edition, it went straight on the list. I love how soft they are and even if you don't want to do a full swaddle, they make for fantastic lightweight blankets.
I am pretty sure I've seen one of these in every single house I've gone into when there's a baby around. I've already used it as I sterilize and clean things, and it's fantastic! Plus it's easy to clean and store.
The Man and I are both wary about learning the art of swaddling, especially when there are so many swaddles out there with velcro and snap options! The HALO brand was top recommended to me, but I did also grab a set of SwaddleMe swaddles as a second option.
I love how cute this lotus baby bath is, plus it's cloth so it's a heck of a lot easier to stow away than the classic plastic version!
We are HUGE fans of Kristin Bell and Dax Shepherd, so we've known we were going to get Hello Bello products the moment they launched. I've been using their plant-based wipes already and they are fantastic!
Instead of a changing pad with cloth, I opted for one that's SO much easier to clean with a solid surface. It's water resistant, soft, and non-toxic. The changing pad stays in place on any surface, which is another fantastic bonus.
The Boppy is the one thing all moms tell me to get. It's a MUST-HAVE for breastfeeding but it also helps with baby as they grow becoming a support for tummy time and for sitting up.
This is one of the most advanced night lights I've ever seen, LOL. It comes with an app, has a sound machine and even a time-to-rise alert which I can see coming in handy when baby is a toddler and older. From what I've read so far, it's important to create a comforting place for baby to sleep, and the night light/sound machine combo is a big deal
Lovevery is a dream brand for me. This play gym is all designed around stage-based developmental activity from baby to toddler. It even turns into a fort! I love everything by Lovevery so I also added a couple other items to my registry like their incredible block set. They even have play kit subscriptions!
Now the most important question – how did I put together my registry? I used Babylist! This isn't sponsored or anything, I just had the BEST experience with using Babylist. You can pull items from anywhere online, whether it's Amazon, Etsy, Target, or even direct links to small businesses. It makes it so easy to add your favorite items and you don't have to feel limited.
What are your top baby must-haves?