Holiday Gift Guide 2021: Cookbooks
The top cookbooks for the cook in your life, no matter what their skill level, and all published in 2021. This cookbooks guide includes flavors from all over the world, from the exotic to creative reinventions of your favorites. You'll find something for everyone on your list who loves to cook!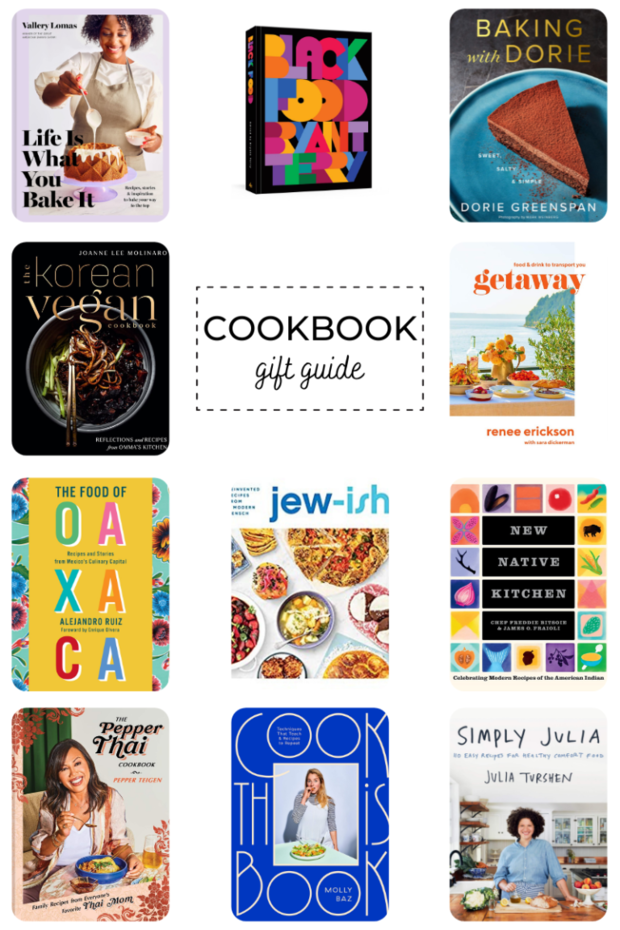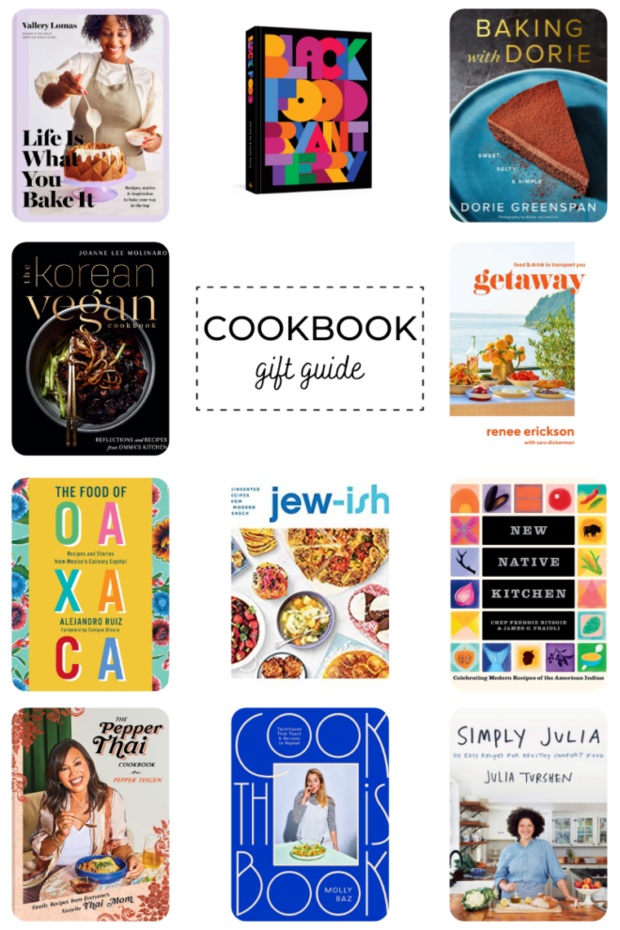 It's time to kick off the gift-giving season, and what better way to say you care than a cookbook for the cook in your life?
For me, that's love… And I know it shows with my insane collection of cookbooks that I stare at every day in my office.
Ok so maybe I'm a little obsessed. I feel like that means I have a beat on the good cookbooks out there though, right?
This year for the cookbooks guide, I wanted to include a real variety of options for you all. There are so many different diets and cultures covered in this collection! Particularly, I wanted to focus on the NEWER cookbooks so all of these have been released in 2021.
That means there's less likelihood that they already have it sitting on their bookshelf!
Below you'll find cookbooks for the adventurous home cook looking for new flavors to explore. You'll also find books for those looking to hone their cooking and baking skills. There's even some new cuisines that you may not have seen on shelves yet!
Note that this post is not sponsored, but it does include affiliate links. This means that if you click through and take action, I will receive a small commission.
Holiday Gift Guide 2021: Cookbooks
I love a cookbook that brings delicious recipes along with a personal story! Such a beautiful journey to follow along with life lessons and family history.
This book takes Korean dishes and makes them vegan-friendly. You don't have to be a vegan to enjoy this gorgeous book and her story of growing up Korean.
Personally, I'm a big fan of anything Dorie Greenspan does, and this baking cookbook doesn't disappoint. There's everything from breakfast to cookies to pastries and everything in between for baking fans.
There isn't enough about Black cuisine out there and this book really takes a deep dive into Black cultures from around the globe. It's a celebration of Black culture in a cookbook.
As a big believer in food being the entry point for all cultures, this is a lovely introduction to Native American cuisine. For the person who loves to explore new cuisines, this is the perfect gift.
As someone who wants to make healthy eating a part of their everyday, I am all over this comfort food book. It doesn't matter your skill level, this book appeals to everyone who wants to put something new on the dinner table that's also healthy!
For the traveller, let this cookbook take them all around the globe without having to leave their kitchen!
A modern take on Jewish food is much appreciated, especially when it involves matzo balls and challah. I mean, the Pumpkin Spice Babka... Need I say more?
Oaxaca births some of the most incredible cooks, so I love the idea of getting to know the culture behind their upbringing. You get a full immersion into the food of Oaxaca.
Chrissy Tiegan's mom brings the flavor with this Thai cookbook! It's the new go-to cookbook for those hoping to make their favorite Thai dishes at home.
One of the more unique cookbooks released this year, you can bolster your skills and confidence in the kitchen within these pages. Clear, uncomplicated recipes with some great lessons make this a perfect gift for any passionate cook.