Please note this post contains affiliate links.
The cocktail gifts for the cocktail lover in your life! Whether you know a master mixologist or someone who's just stepping into cocktail creation at home, this cocktail gift guide has all my favorite must-haves for any home bar.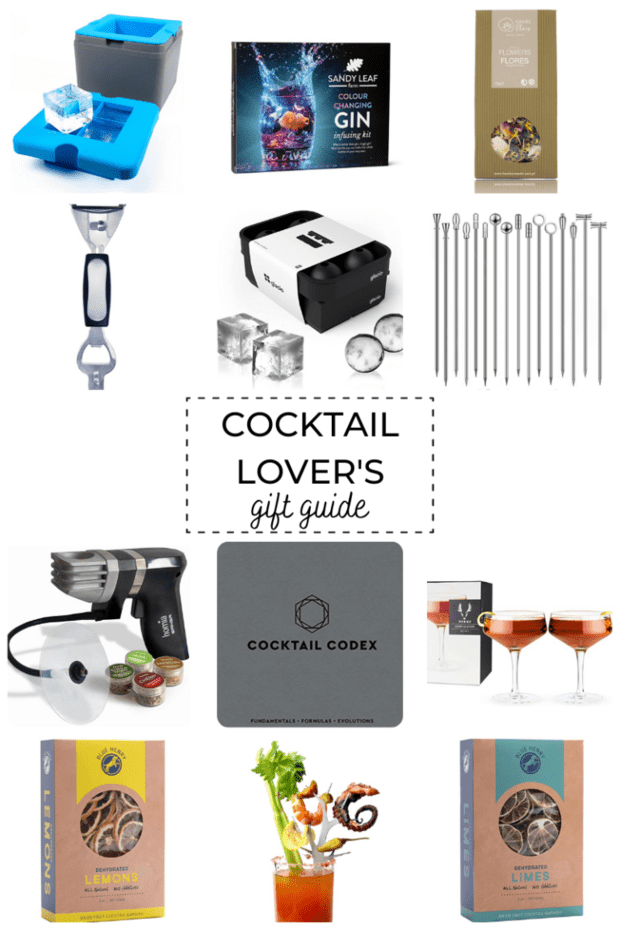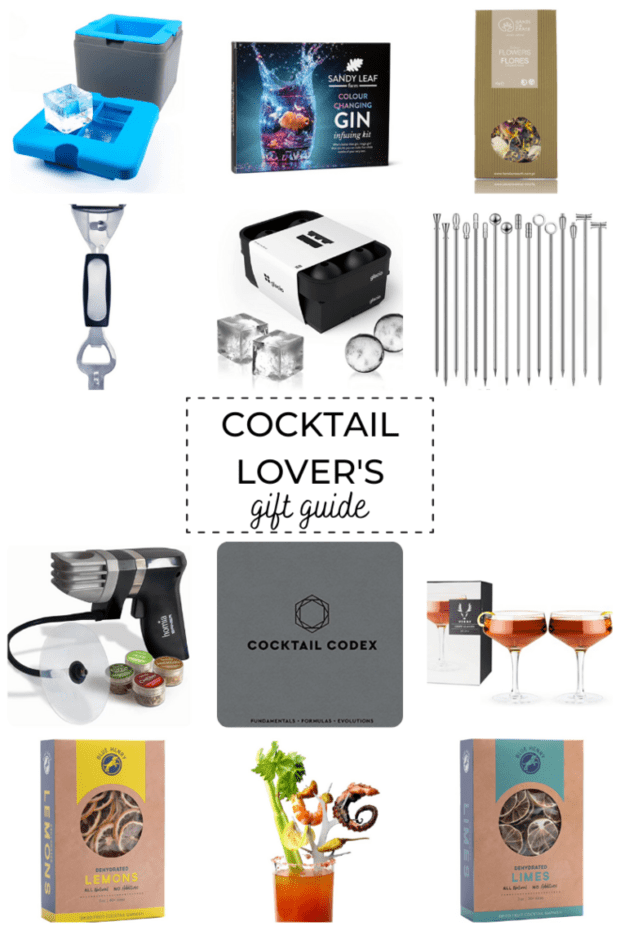 A lot of you who visit my blog love your cocktails, so I can only imagine you have friends and family who also love to imbibe!
Personally, I love to give gifts that people will actually use. Sometimes this can be tough when you aren't familiar with the best tools to help them with their favorite hobby – in this case, mixology!
That's where I come in with this cocktail gift guide. There are SO many cocktail gifts out there to choose from and it can be completely overwhelming!
There are five million tools associated with mixology, from the basic jigger to the overcomplicated dry ice machine. It's a lot and not everything is totally necessary, especially for the home bar.
So where do you even begin to look for a gift?
Not to fear! I am hear to take a lot of the guesswork out of the whole gift-giving process for the cocktail lover in your life.
As the ultimate gift guide for cocktail enthusiasts, this list cocktail gifts is filled with the best gifts.
Here you'll find all my mixology favorites that I use all the time (and some that are currently sitting on my wishlist…). It doesn't matter if you are gifting to a pro or a newbie behind the bar, any of these cocktail gifts are just what they have been dreaming of.
Note that this post is not sponsored, but it does include affiliate links. This means that if you click through and take action, I will receive a small commission.
Holiday Gift Guide 2021: Cocktail Gifts
From cocktail making tools to my favorite cocktail book, you can find something for the master mixologist or cocktail making beginner on this cocktail gifts list!