Cranberry Ginger Bourbon Fizz is bubbly cocktail with a little bit of a bite, making it a wonderful drink for all of your upcoming holiday festivities. Whether you are serving it up with a big holiday meal or have a casual cocktail at the end of a long day, this drink will put the pep right back in your step!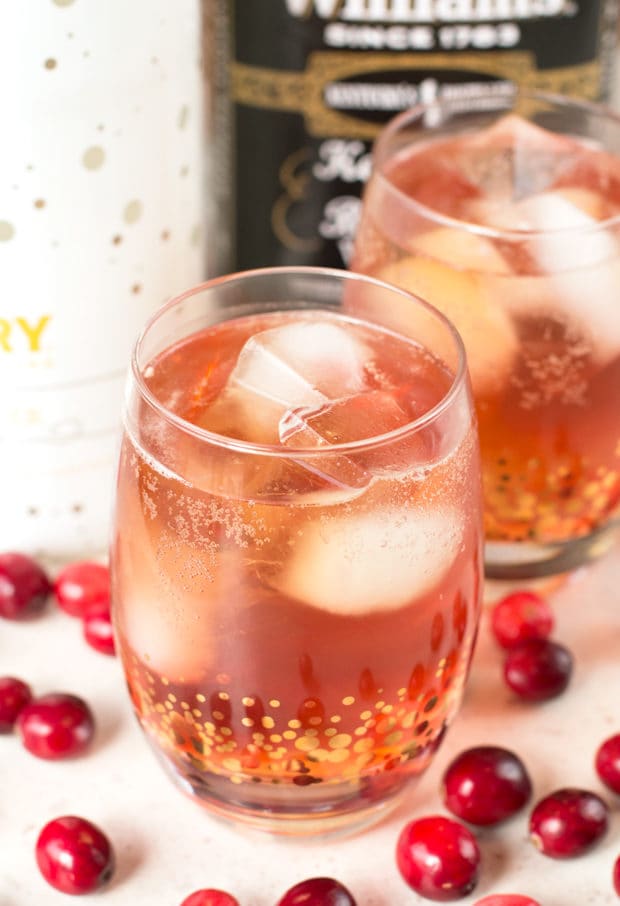 This week has been a roller coaster of emotions. With the election and realizing that yes, I am in fact taking on the task of cooking Thanksgiving dinner for my family, I've felt that stress wave starting to rise up.
It's this time of the year that I start to ramp up for the happiest, most joyous couple of months generally. Despite all of the drama this week has served up, I have decided I am going to cling to that happy, joyous and hopeful feeling.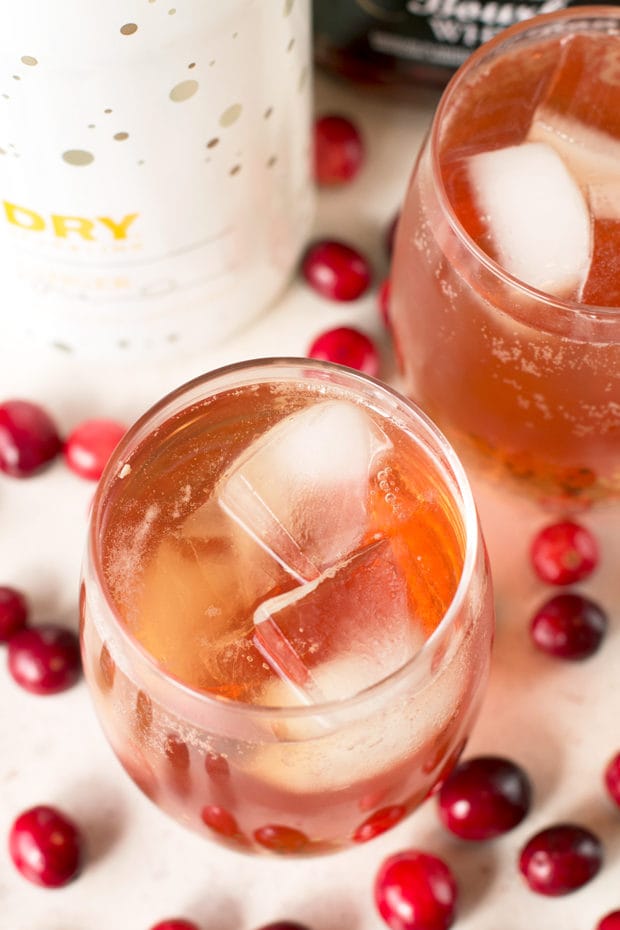 For the rest of the year, my word is going to be hope. Hope is the one thing that always leads to joy and inevitably turns your frown upside-down (for lack of a better, less corny way to say it… I know, such a dork).
This gingery, bubbly cocktail represents that hope that I always have around this time of year. Hope for a festive end to a successful year. Hope for an even better year once January hits.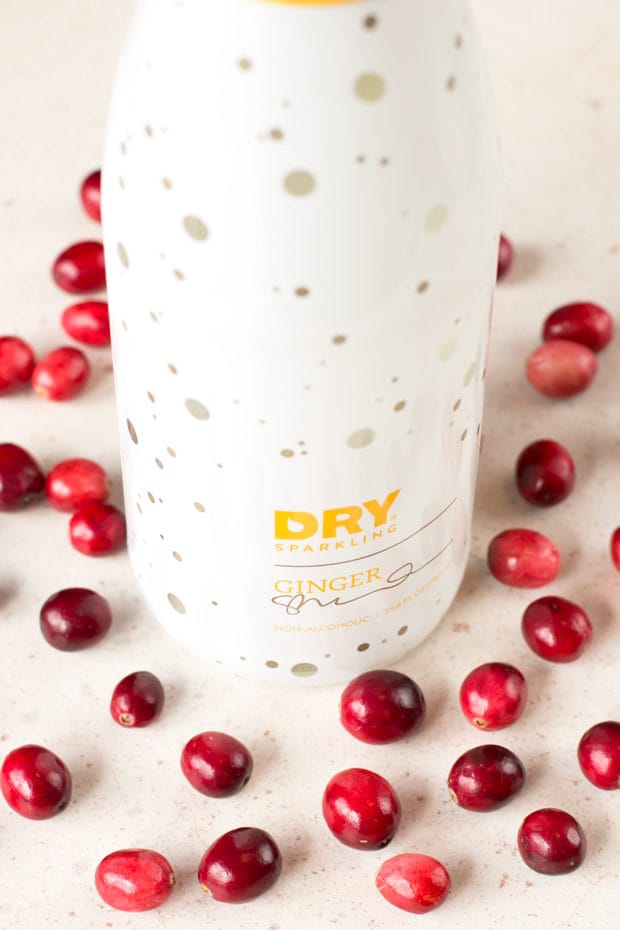 The inspiration for this cocktail came directly from being introduced to DRY Sparkling's ginger-flavored soda. After a sip of this soda, I instantly felt my spirits lift. All of their sodas are already refreshing, culinary-inspired and botanical – aka bomb dot com. The sparkling bottle helps with that feeling a bit, but really it's that spicy nip of ginger at the end of every sip that gets you in the festive mood.
So I had to pair it with bourbon. I mean, obviously.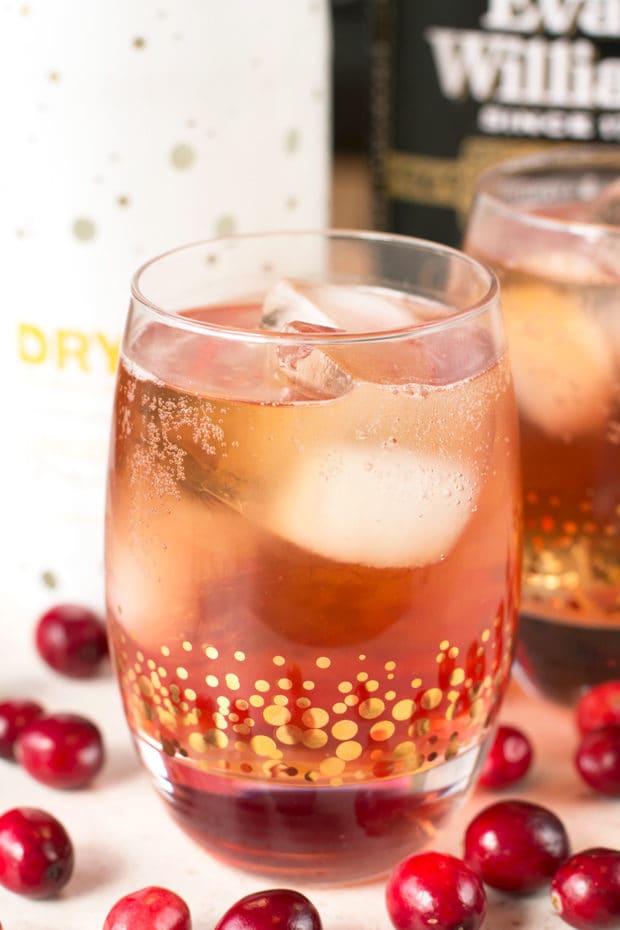 A Cranberry Ginger Bourbon Fizz is bubbly and bright. It's a little spicy and light. It has a fruity element and a hefty kick of super smooth bourbon. The drink pairs perfectly with everything you can imagine for the holidays – from a big turkey dinner to a simple cocktail party.
To celebrate the holiday season, I'm pairing up with DRY Sparkling to bring you a festive package so you can get in the joyous feeling! See below the recipe for a RAD giveaway.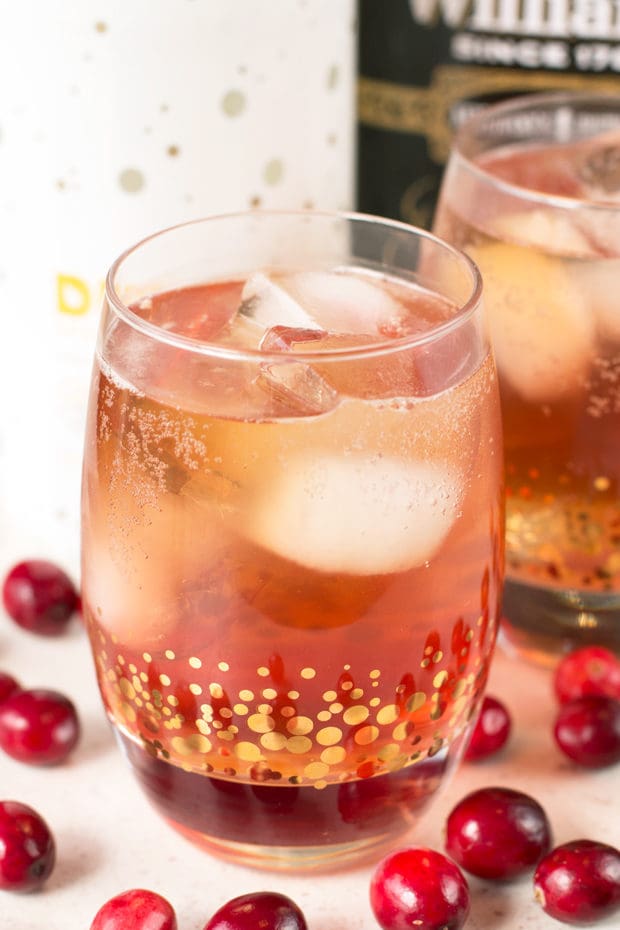 As we settle into the holiday season (Thanksgiving is TWO WEEKS AWAY… AH), I say we raise a glass and toast to hope.
Cheers my lovely friends.
Disclosure: I received free product from DRY Sparkling as part of this giveaway and post. As always, all opinions and recipe are my own. Thanks for supporting the brands that support Cake 'n Knife!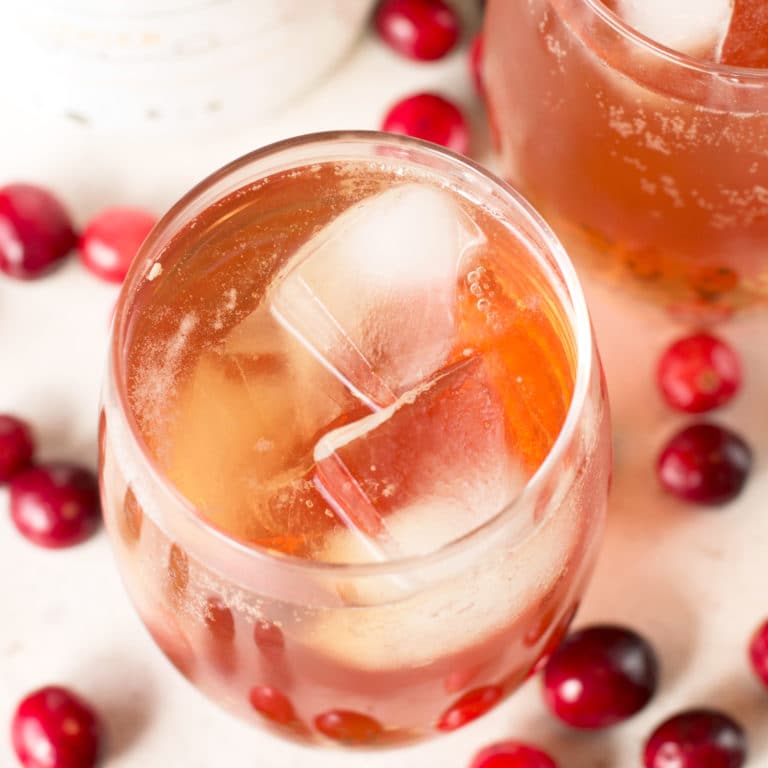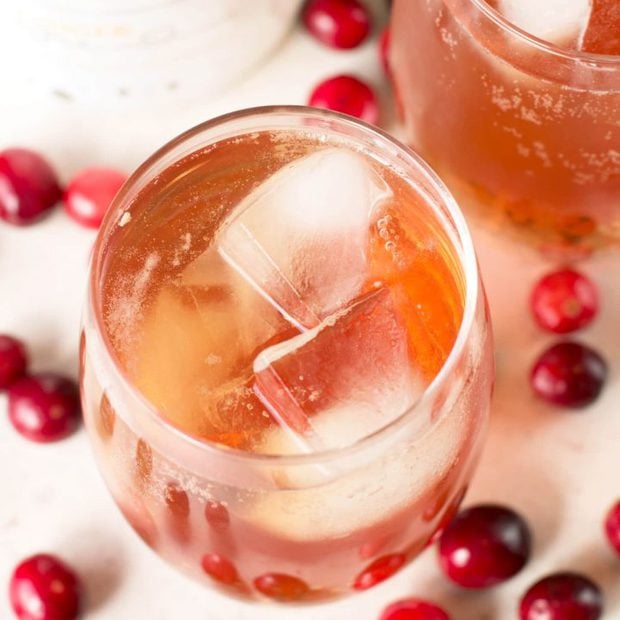 Cranberry Ginger Bourbon Fizz
A little bite of ginger, smooth bourbon and a splash of fruity cranberry makes this a party in a glass!
Ingredients
2 oz bourbon
1/4 oz simple syrup
6 oz Ginger DRY Sparkling
Splash of cranberry juice
Ice
Instructions
Pour bourbon and simple syrup into a rocks glass. Stir to combine.
Fill the glass with ice and top with DRY ginger soda, leaving a bit of room at the top of the glass.
Gently pour a splash of cranberry juice into the glass, letting it sink to the bottom.
Notes
Note: try taking a sip before stirring to combine the cranberry juice. Then stir to combine and take another sip. It's the perfect way to get two cocktails in one!
DRY Sparkling Giveaway!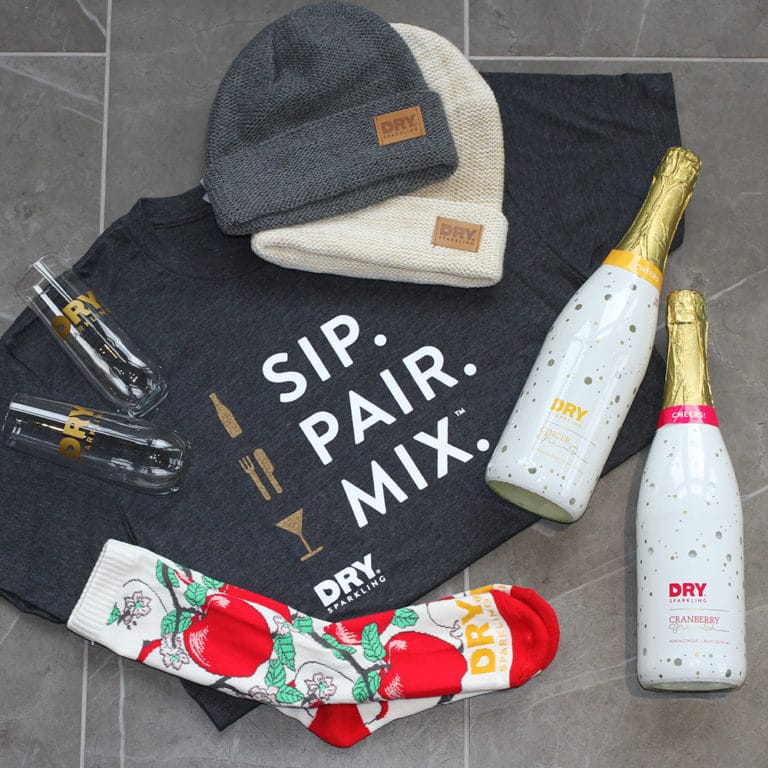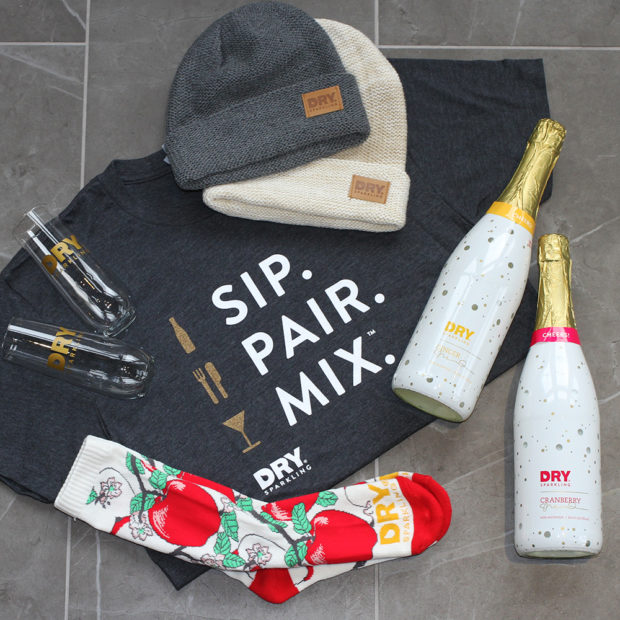 Virtual Holiday Pairing Party!
To celebrate the upcoming holiday season, we're having a virtual Holiday Pairing Party with tons of awesome bloggers and DRY Sparkling! Throughout the next week, a handful of other bloggers and I will be virtually sipping sparkly seasonal drinks and nibbling on tasty holiday food pairings with DRY Sparkling's new limited edition Ginger and Cranberry sodas! Visit Amber's blog Loves Food, Loves to Eat on 11/17 for the full round-up of #HolidayPairingParty recipes.
Check in throughout the next week to see everyone's recipes!
The Giveaway:
You can celebrate with the new holiday flavors, too! Enter to win everything you need to fully enjoy DRY over the holidays, including:
1 Bottle of Limited Edition Cranberry DRY Sparkling
1 Bottle of Limited Edition Ginger DRY Sparkling
A DRY Sparkling Tee in Your Size of Choice
A Pair of Custom Fuji Apple DRY Sparkling Socks
A DRY Sparkling Beanie
Two DRY Sparkling Flutes
Giveaway is open to US residents only.
Don't forget to head over to DRY Sparkling to figure out where to find these holiday flavors!
Pin this Cranberry Ginger Bourbon Fizz recipe for later!