Veggie Avocado Quesadilla with Cilantro Crema
A Veggie Avocado Quesadilla with Cilantro Crema is a flurry of vegetables, spices and cheese to make your savory-loving heart explode with happiness. The combination of sautéed peppers and onions, creamy avocado, and cheese is wrapped in a crispy tortilla is a handheld meal that'll perk up even the worst of weeks.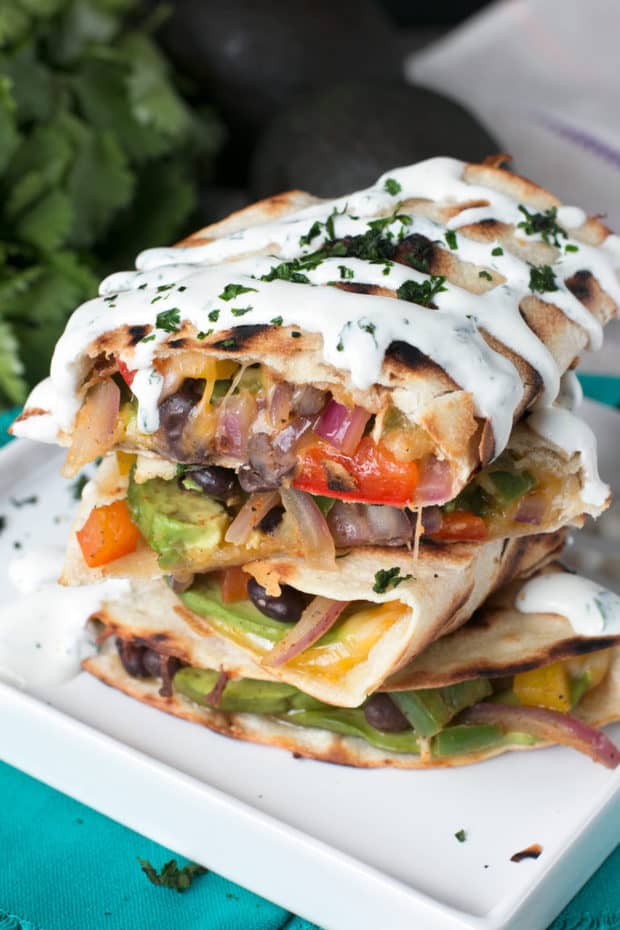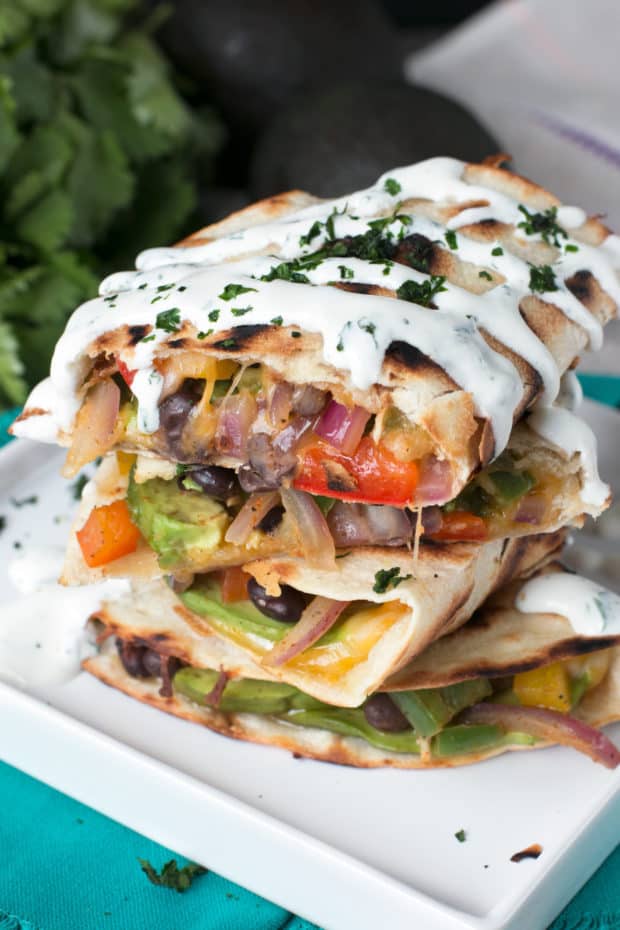 Please note that some of the links below are affiliate links. If you make a purchase through one of these links, I will receive a small commission. Thank you for supporting Cake 'n Knife!
It's rare, but sometimes I really just want to inhale all the vegetables I possibly can.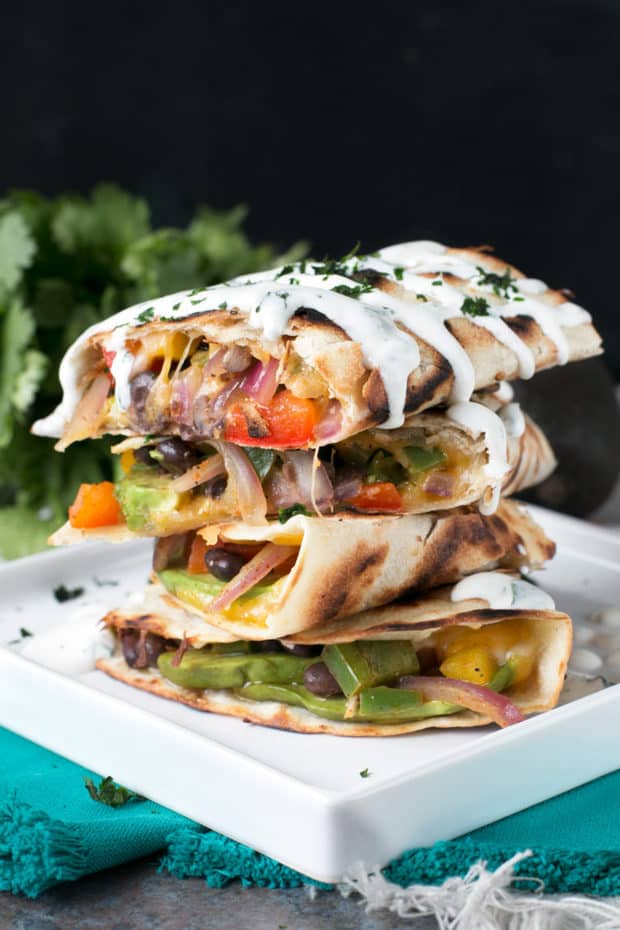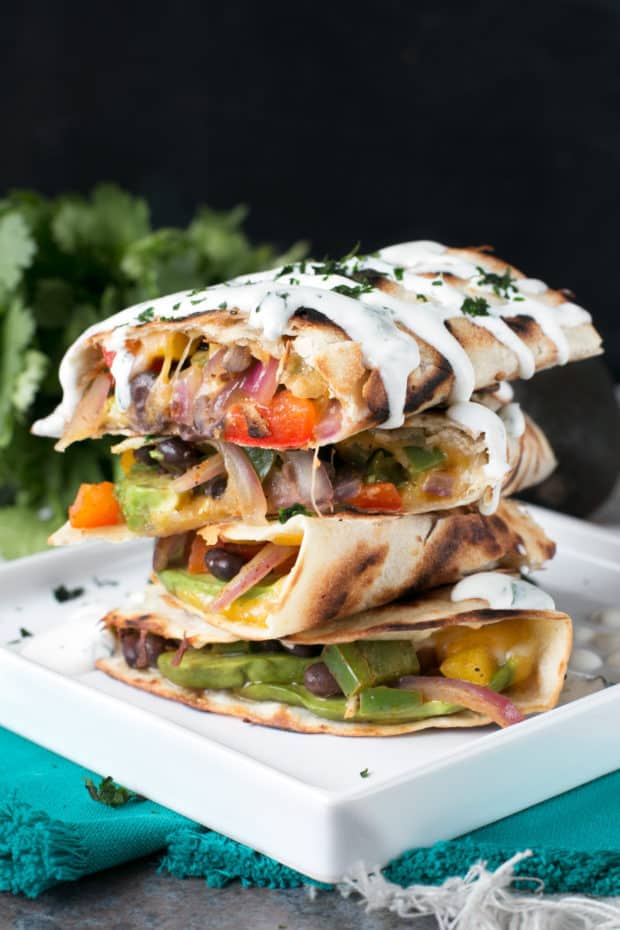 I am a big believer of the "you eat what your body tells you to eat" philosophy. Yes, I know this can be a dangerous road to walk down, BUT if you are actually listening to your body (and not just your overactive craving-driven brain), you won't eat that badly.
You can actually feel your body craving vegetables.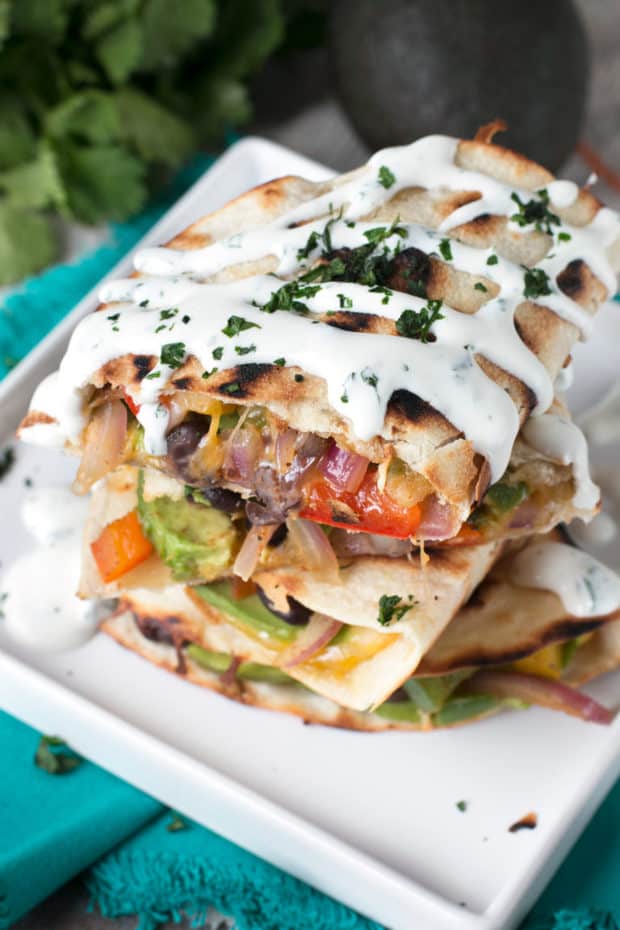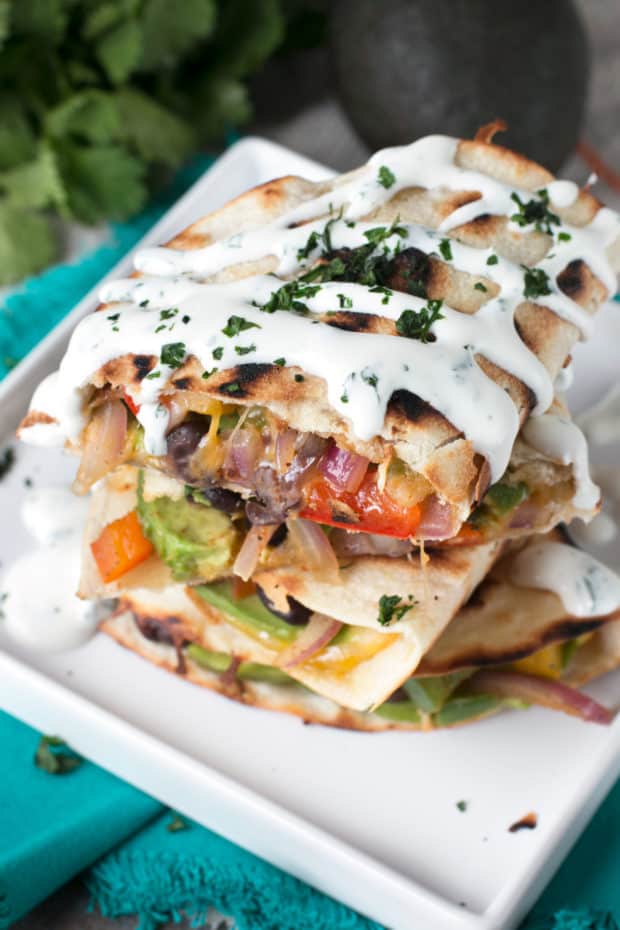 Like the other night, I had one bite of sautéed kale that accompanied some perogis and before the Man knew it, I had inhaled ALL the kale before those crispy potato dumplings disappeared.
I can hear the gasps of horror fleeing from your mouths right now. "KALE over perogis?! What is this girl on?!"
Gimme a break over here, I can be an adult sometimes. I mean, you remember the veggie guacamole right?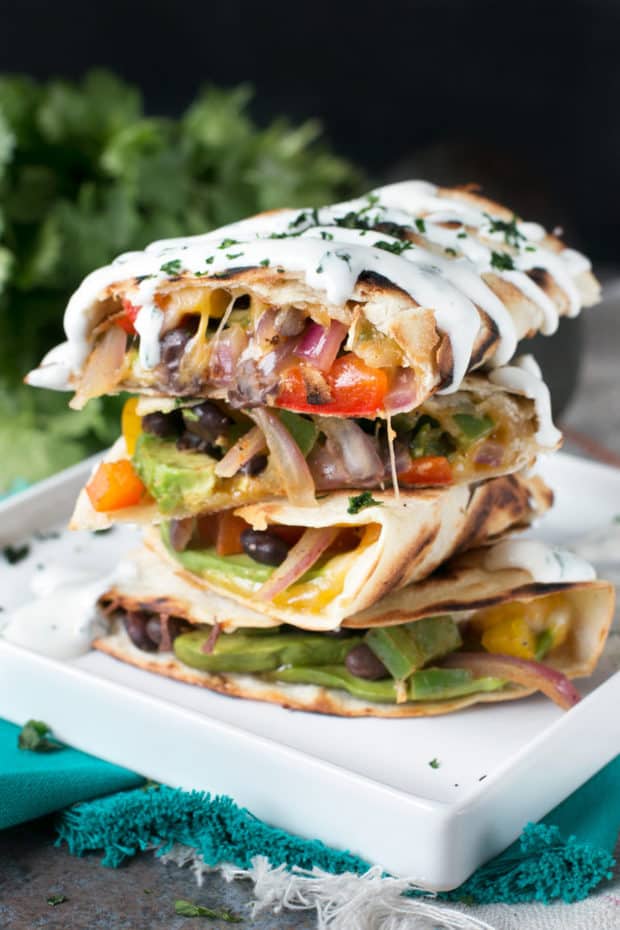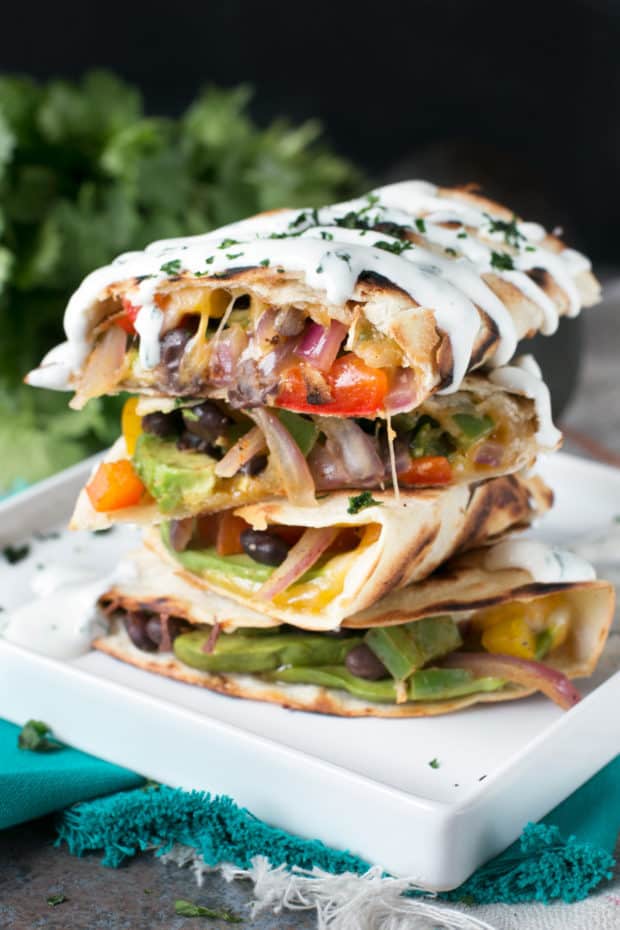 So obviously, I've been craving veggies in my life lately. This quesadilla is just the thing that my body can't get enough of.
There's a plethora of veggies in this quesadilla – I actually think you'll be surprised by how many! With pepper and onions, avocado, beans, and spices to enhance the flavors of the produce, your taste buds will be jumping out of their skin with excitement.
The variety of flavors, the different textures playing off each other, and the gooey cheese to bind it all together inside a crispy tortilla… It's all the makings of a handheld meal to rule all other handheld meals.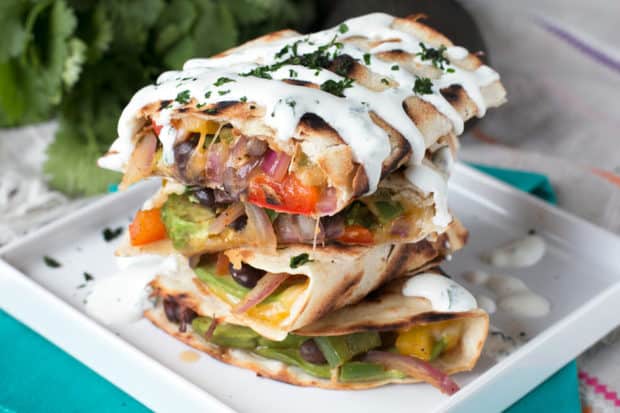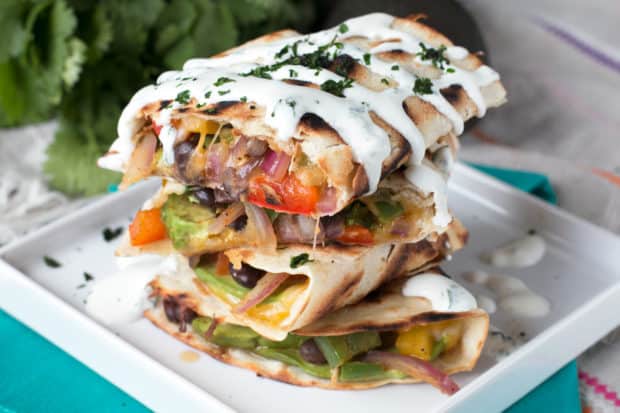 Whether you are a vegetarian, need to conquer a Meatless Monday for once in your life, or simply crave the crunch of a pepper with the creaminess of an avocado, you are never going to get sick of this delish dish!
This Recipe's Must Haves
Pin this Veggie Avocado Quesadilla with Cilantro Crema recipe for later!