Please note this post contains affiliate links.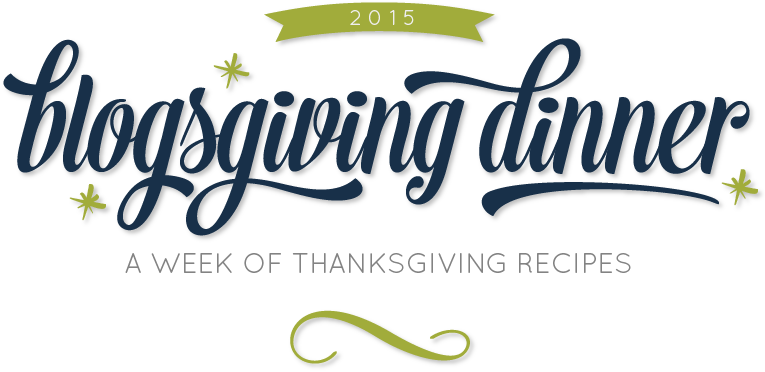 Thanksgiving is all about family, friends and delicious food — and the food blogging community is all about these things too. To celebrate, I'm teaming up with my friend Susannah from Feast + West again to host the second Blogsgiving Dinner. More than 60 blogs are sharing recipes this week!
The idea is based on an old-fashioned potluck dinner party. Each blogger is bringing one or more dishes to the party, so be sure to stop by each one and get some ideas for your own Thanksgiving meal. We'll be posting to Instagram and Twitter with the hashtag #blogsgivingdinner, but you can catch half of the menu on this page and Part Two on Feast + West.
2015 Blogsgiving Dinner Recipes
Appetizers
eSpy
Cocktails
Salads
Sides
Desserts
Leftovers
---

2014 Blogsgiving Dinner Recipes
Appetizers, Soups & Salads
Entrees
Side Dishes
Desserts
Cocktails