This post has been sponsored by Kellogg's®. All thoughts and opinions are my own.
Chocolate Cinnamon Overnight Oats are an easy recipe to wake up to, pack with rich warming flavors, and add tons of protein to your morning. Instead of using the usual plain oats, shake things up by using Kellogg's® Frosted Mini-Wheats®! It's perfect for those days when you need breakfast on the go.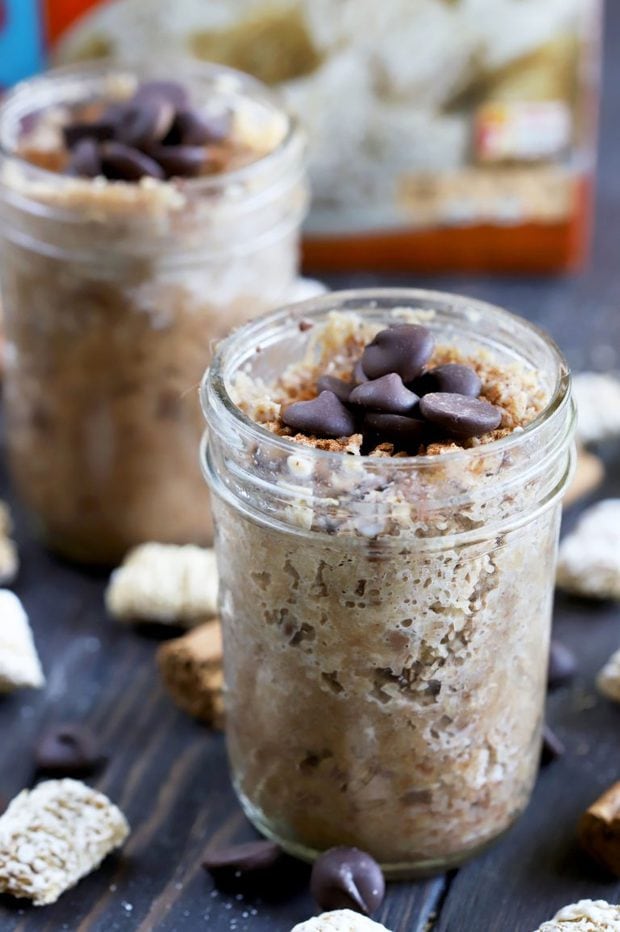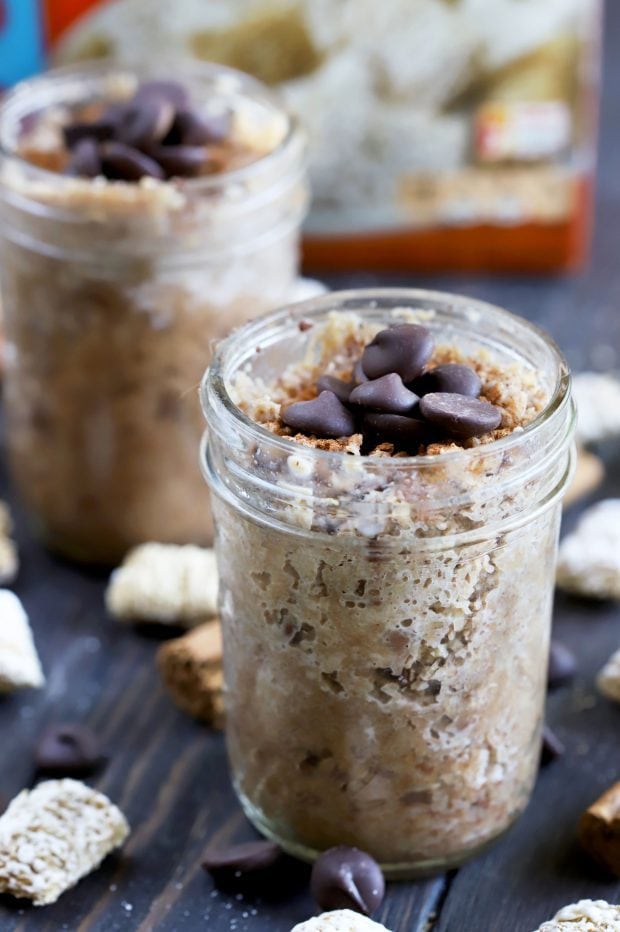 You all know me and you know that during the week, I am not much of a breakfast person.
Instead of being one of those people who enjoys frittatas or bacon and egg sandwiches in the morning, I am happiest when I wake up with a bowl of cereal and milk.
As a kid, I was all about the cereal. I would eat every single kind I could get my hands on, and I never got sick of eating it. My grandparents were cereal people, too, and I remember eating Kellogg's® Frosted Mini-Wheats® and topping said cereal with a dollop of blueberry yogurt (yes it's a thing, and it's actually a delicious combination!).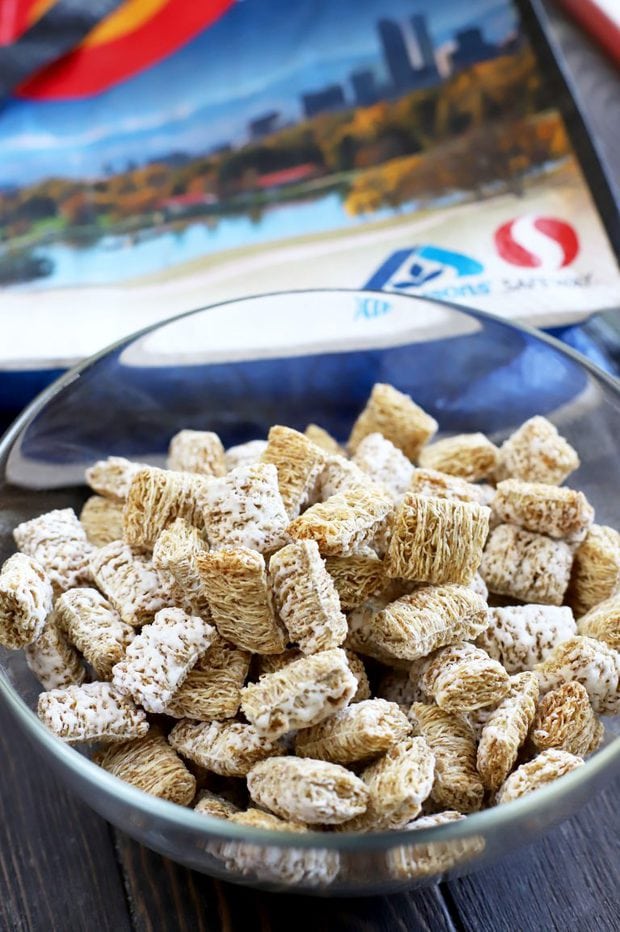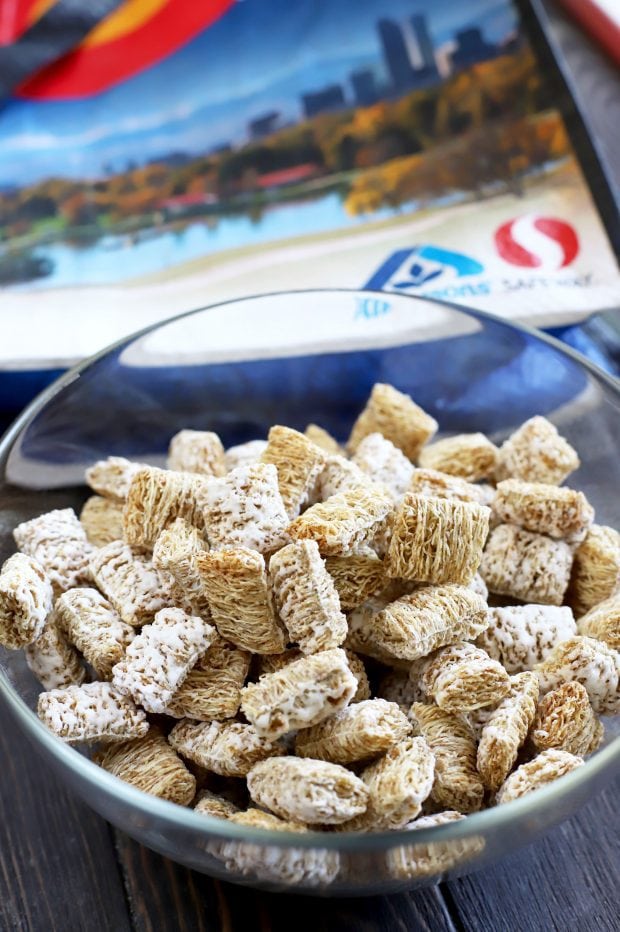 I know, I was one of those kids who totally dug Frosted Mini-Wheats and I still do. That's actually what the inspiration is for this recipe!
On that note, if you are a Safeway shopper like me, be sure to click here for a coupon to buy 2 Frosted Mini-Wheats products and save $2.00 on yogurt. Click below to save at your local retailer!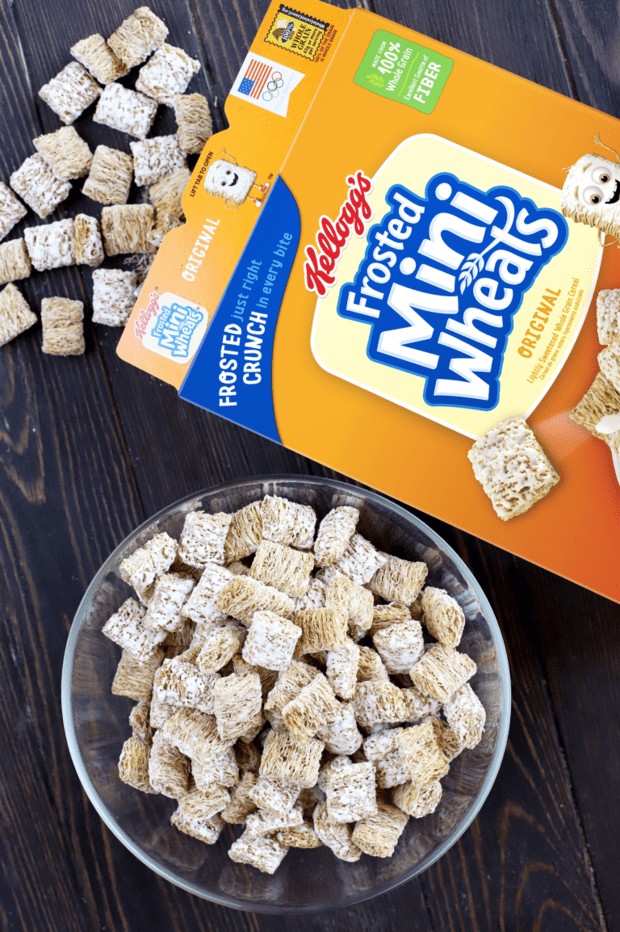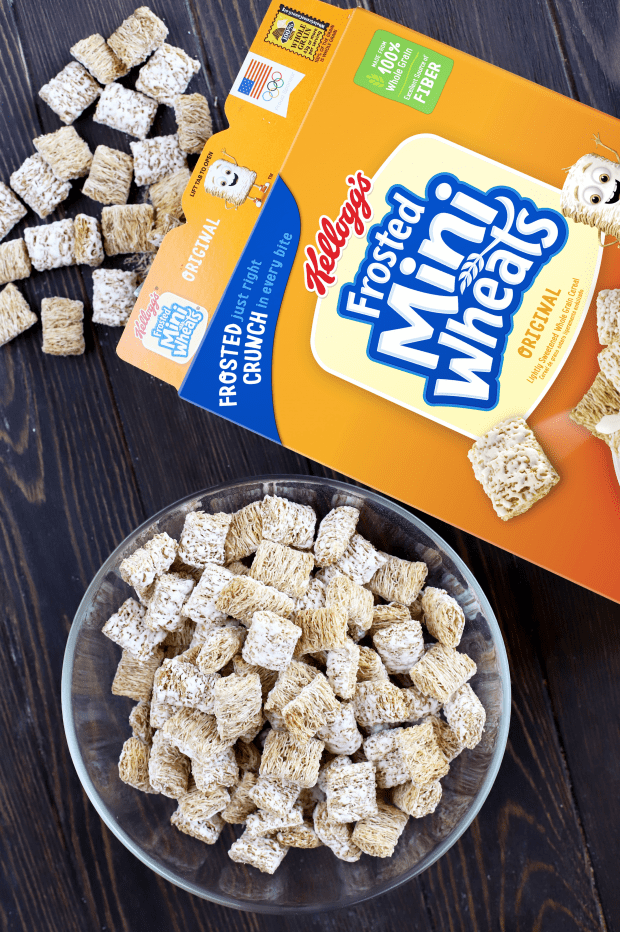 I know that traditional overnight oats are all the rage right now, but I could never jump on board with the flavor and texture. Those recipes are always a little too mushy for me.
However, if you use Frosted Mini-Wheats in lieu of oats… We are talking about a whole new ballgame here with these chocolate cinnamon overnight oats.
The slight sweetness from the cereal is just the right amount for the recipe, so you aren't adding any additional sugar. Instead, you are just adding in cinnamon, cocoa powder, milk, and dark chocolate chips. The flavors are strong but well balanced.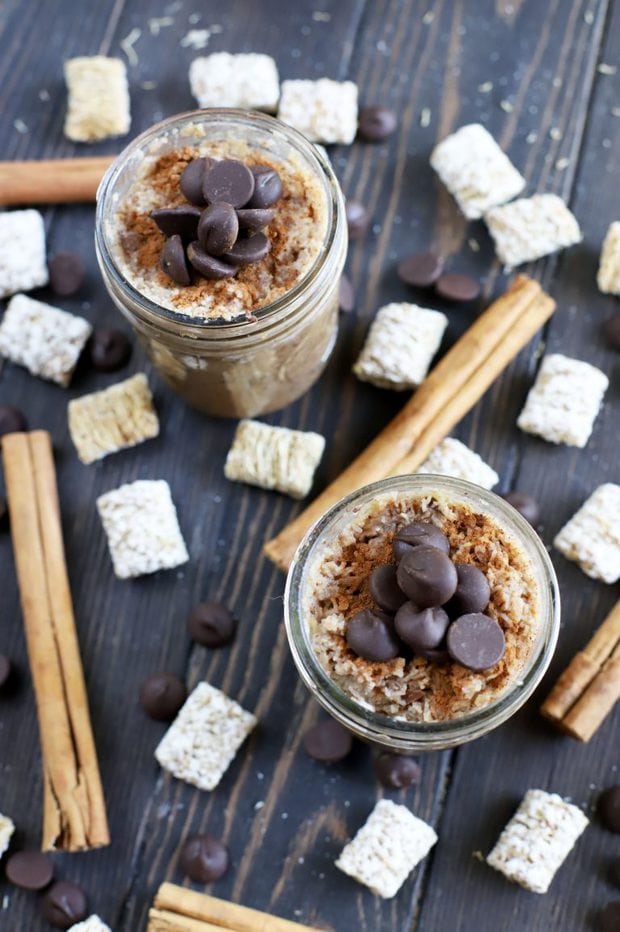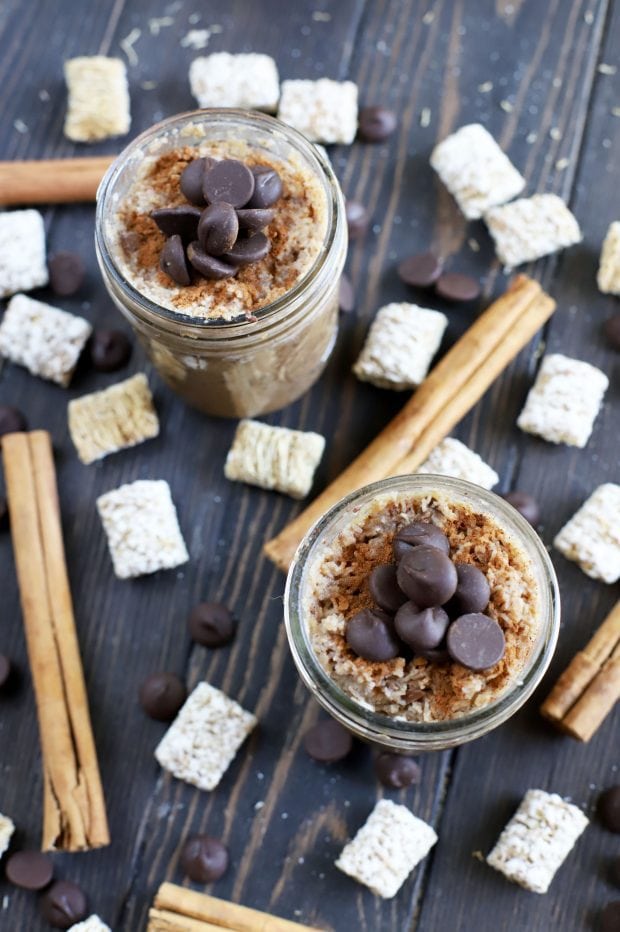 Plus, it can be a good way to start the day off on the right foot. Frosted Mini-Wheats pack in 43g of whole grains plus 5g of protein without milk (9g of protein with 1/2 cup of milk!), so you can be sure that this jar of deliciousness will help you nail your day ahead.
The recipe itself is so simple to make, and you can actually double the recipe to make enough for yourself throughout the week! The recipe sits well in the refrigerator for a handful of days, so you can meal prep your breakfasts all in one bowl.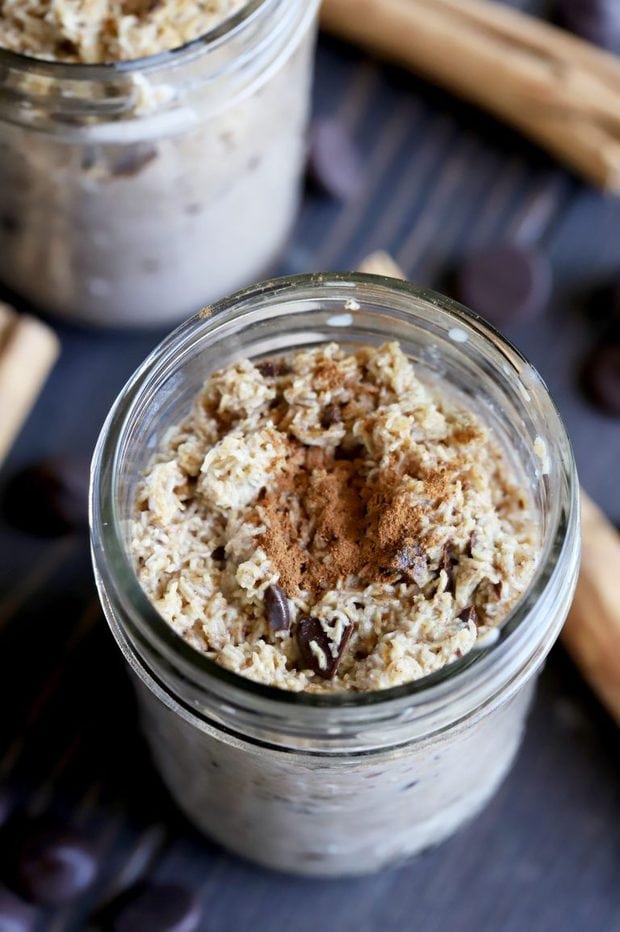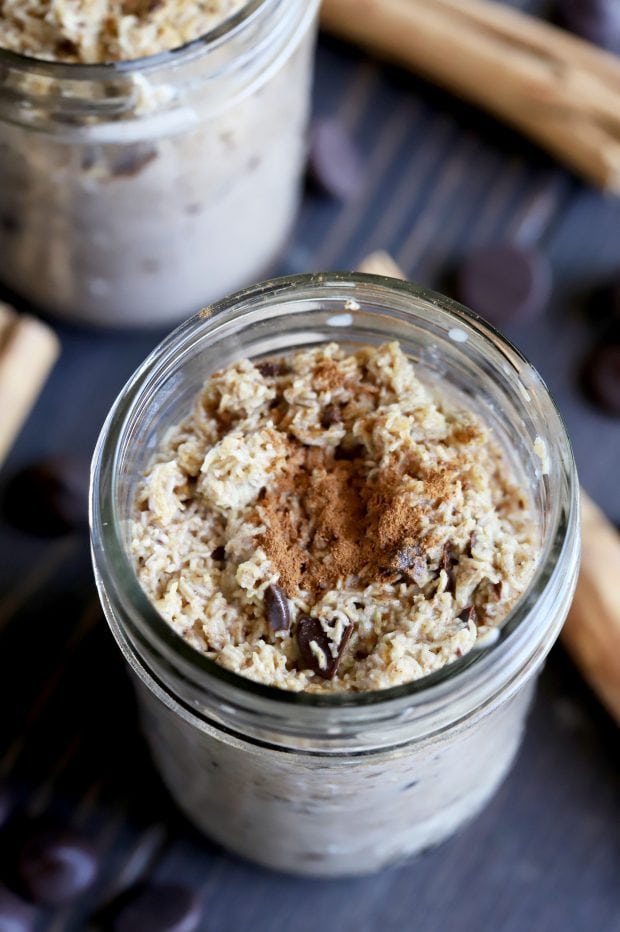 Not to mention, storing it in a cute little jar makes it the ideal on-the-go breakfast for those mornings when you hit the snooze button one too many times…
I purchased these ingredients and more at my local Safeway, but you can also stock up and save at any of the Albertsons Company family of stores, including Albertsons, Pak N Save, Vons, Andronico's, Pavillions, Lucky, Jewel-Osco, Shaw's, and Acme Markets. Visit Safeway.com to find a store near you!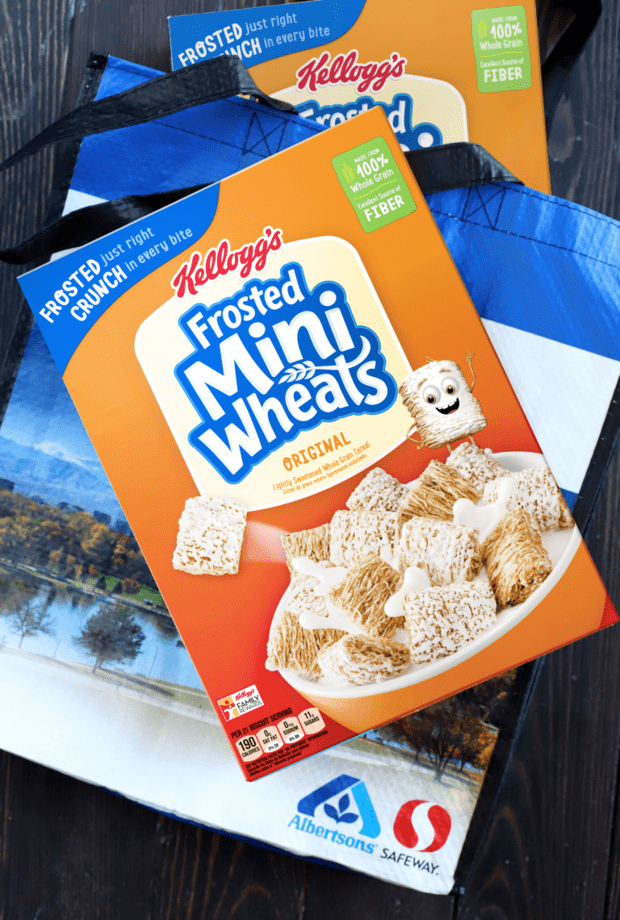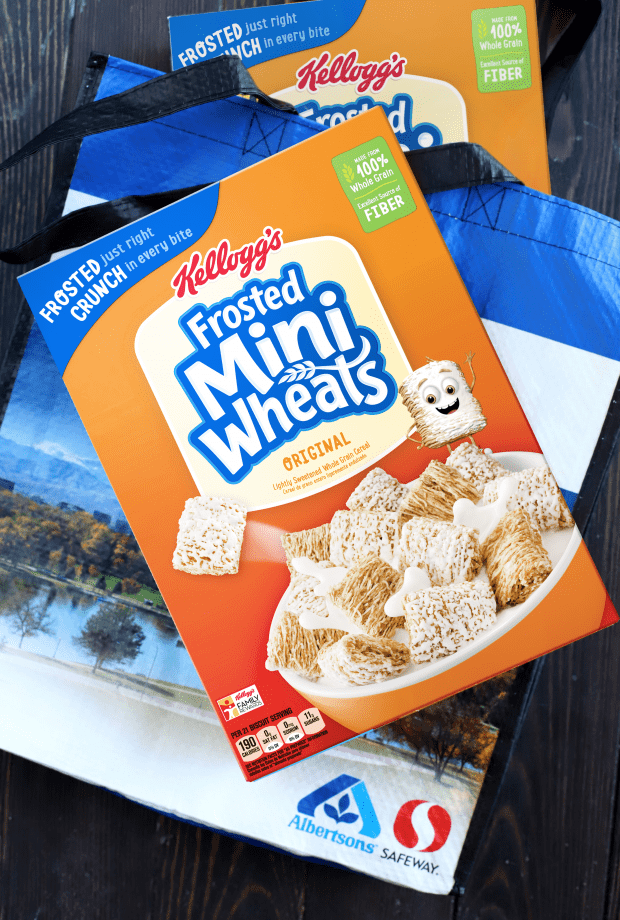 If you want more information on Frosted Mini-Wheats, be sure to click here for specific product info.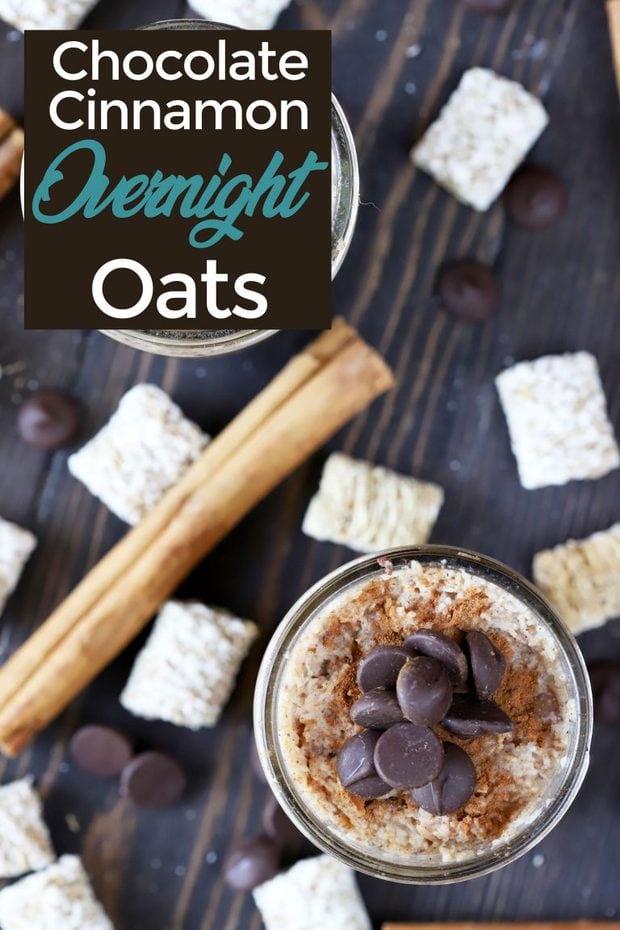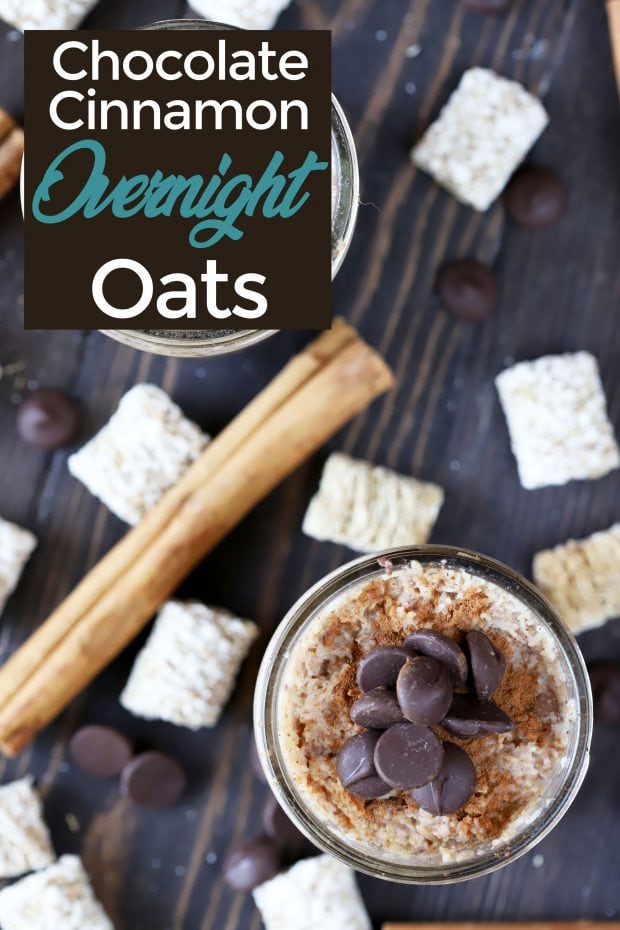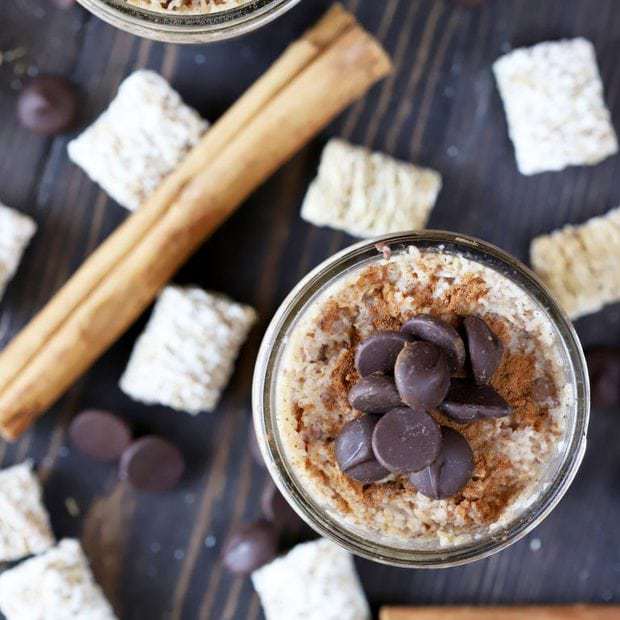 Chocolate Cinnamon Overnight Oats
Total Time:
8 hours
10 minutes
This simple version of overnight oats is made with Frosted Mini-Wheats for a protein-packed jar of goodness!
Ingredients
2 cups Frosted Mini-Wheats
1 1/4 cups milk
1 tsp cinnamon
1/4 cup dark chocolate chips, coarsely chopped
1 tsp cocoa powder
Instructions
In the bowl of a food processor, pulse Frosted Mini-Wheats together until shredded.
Add the shredded cereal to a large bowl with milk, cinnamon, chopped dark chocolate chips, and cocoa powder. Stir until well combined.
Divide the mixture between two small mason jars and cover.
Refrigerate overnight.
Before serving, top with a sprinkle of cinnamon and a few additional chocolate chips as desired.