Avocado Cream Cheese Turnovers
Avocado Cream Cheese Turnovers are savory, spicy pockets of goodness, perfect for your tailgating festivities this fall. These handheld warm pockets are just the right pairing for that beer your holding in your other hand.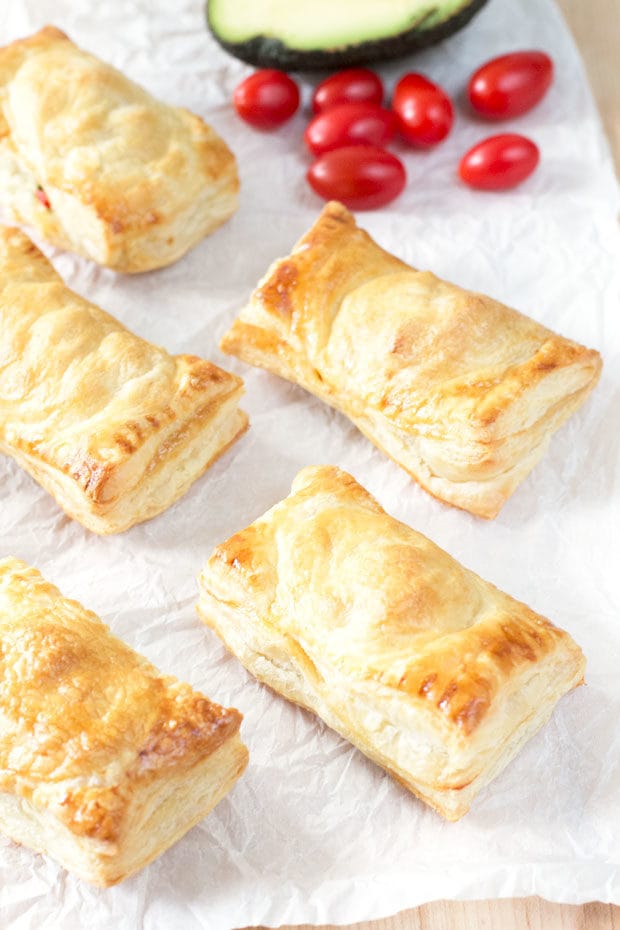 Oh boy you guys, I think I just stumbled onto the best new portable tailgating snack EVER. I mean, they are handheld which makes them so easy to snag one in one hand while you down that cocktail or beer you're enjoying in the other.
It's like I only think of you guys and how to help you enjoy amazing food easily, right?
Seriously, though, I'll do it again and again and again. There's just something special about having great food before heading to a game or while you're rooting for your favorite team at home. I swear, it even makes a difference as to whether your team wins.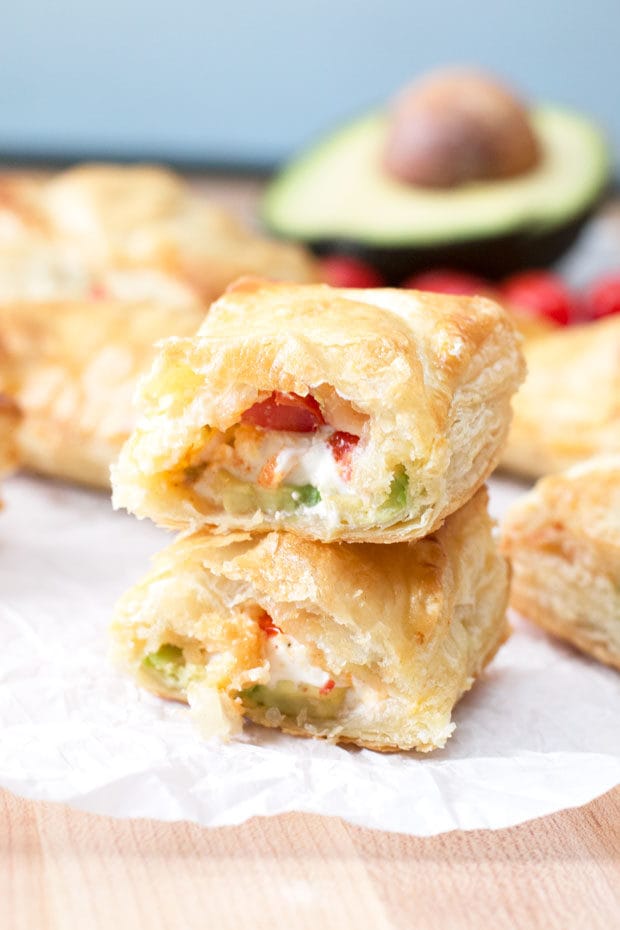 Is there avocado and cheese involved?
Odds are, your team is heading for a serious w-i-n.
Don't take this as a guarantee though… I'd hate to be wrong and have you come back and shame me forever and ever.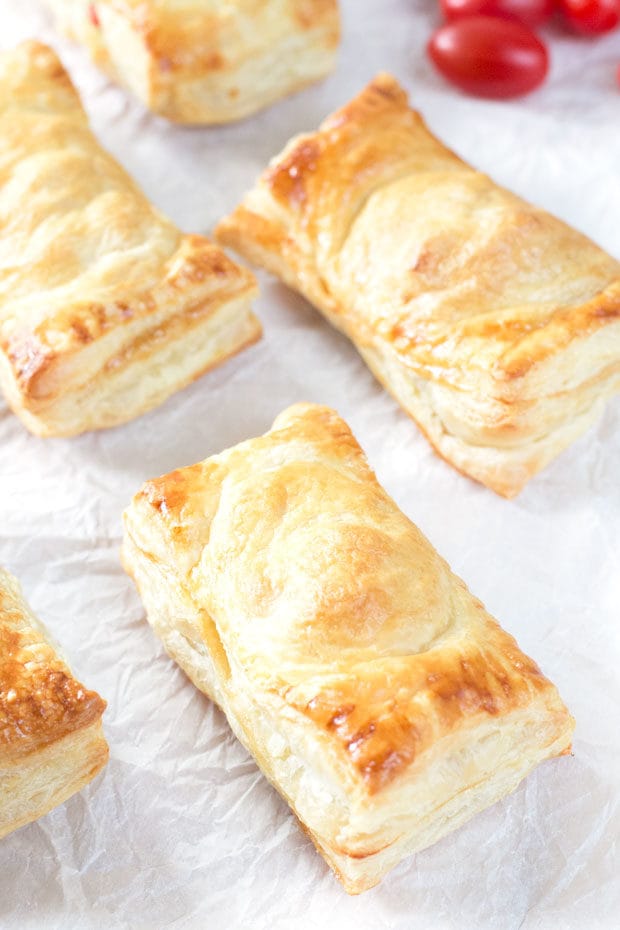 When you take that first warm, buttery smooth bite, you're going to feel like you're having an out of body experience.
It's creamy, it's savory, it's spicy and it's bursting with insane amounts of flavor. These turnovers would already be insanely delicious without the cream cheese, but the cream cheese makes the over-the-top indulgent. Then entire thing just melts in your mouth, starting with the buttery puff pastry and all the way down to the warm cherry tomatoes and spicy jalapeno pieces.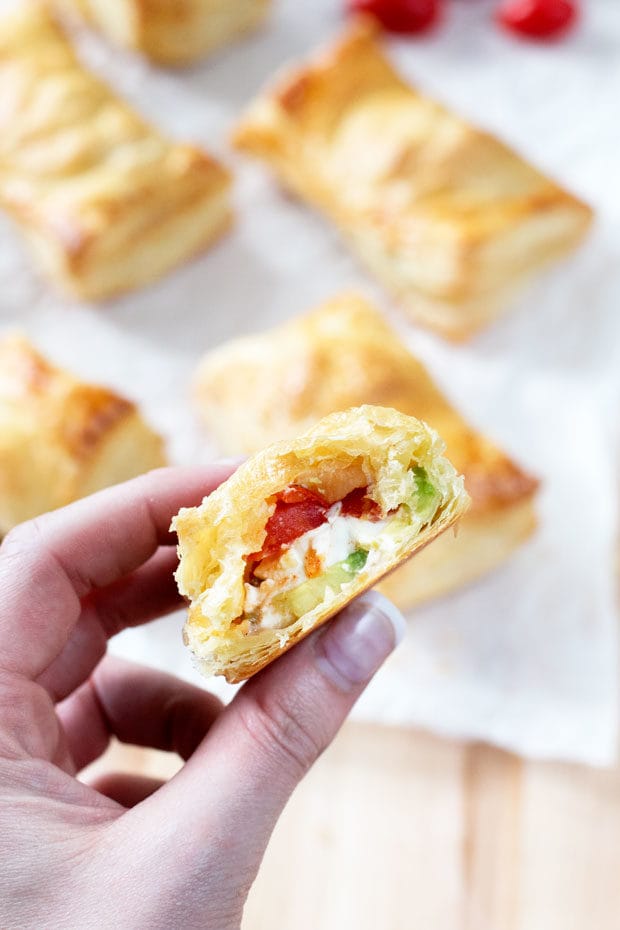 Everything you would want to find inside a turnover crust, without you ever knowing you wanted it!
Even if you are just stuffing your face with these on a Tuesday night when there's no football on – I promise you won't get any judgment from me. I might just invite myself over and insist that you let me join in on the feast!
Pin this Avocado Cream Cheese Turnover recipe for later!