When traveling across the Pacific to those far away American islands, you have to know how to eat your way around the island. My 48 Hour Foodie Guide: Kauai will help you get the best bites and sips on Kauai, as well as a few must-hit adventures you're sure to love!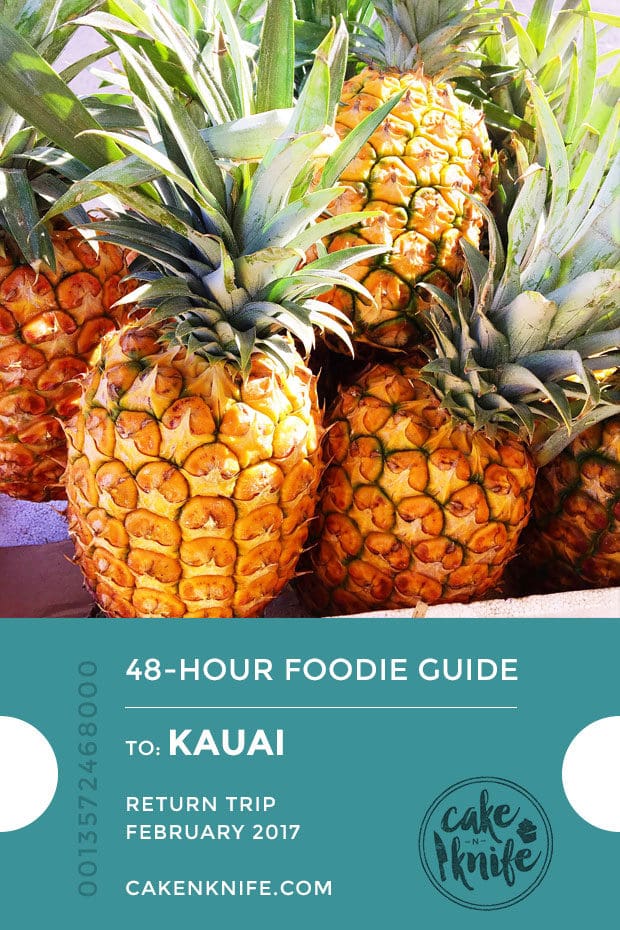 When I turned 30 last year, I was swept away to one of the most amazing islands in Hawaii – Kauai. From drinking out of a fresh coconut while overlooking rainbows in waterfalls, to drinking the best mai tais on island in the pouring rain, this trip was the best way to ring in the next decade of my life.
I couldn't keep all the deliciousness of the trip from you all, so I wanted to share my favorite spots to hit with you. I may be running around Europe at the moment (don't forget to follow along in Instagram!), but that doesn't mean I can't pop in to tease you with your next foodie adventure…. 😉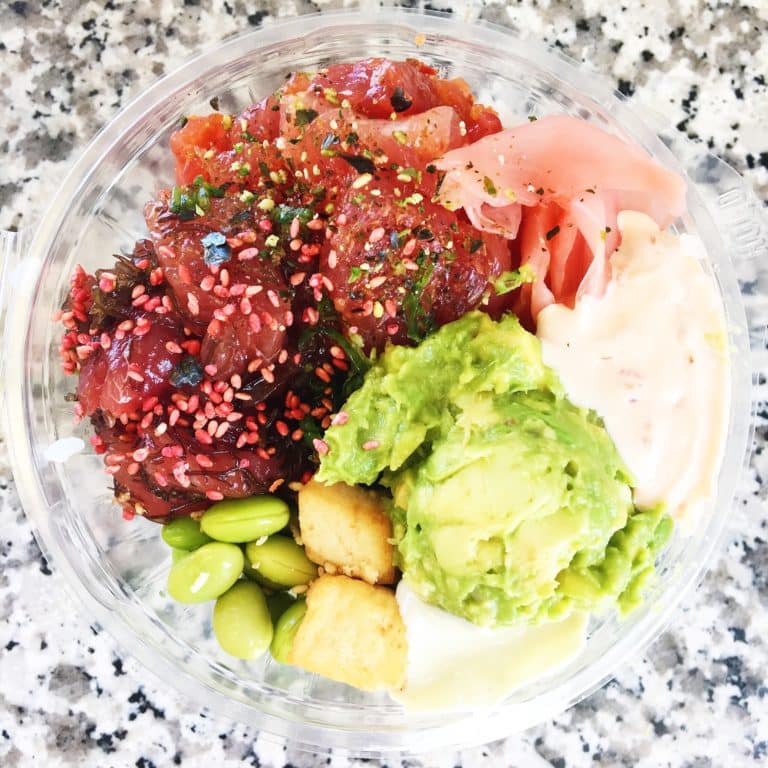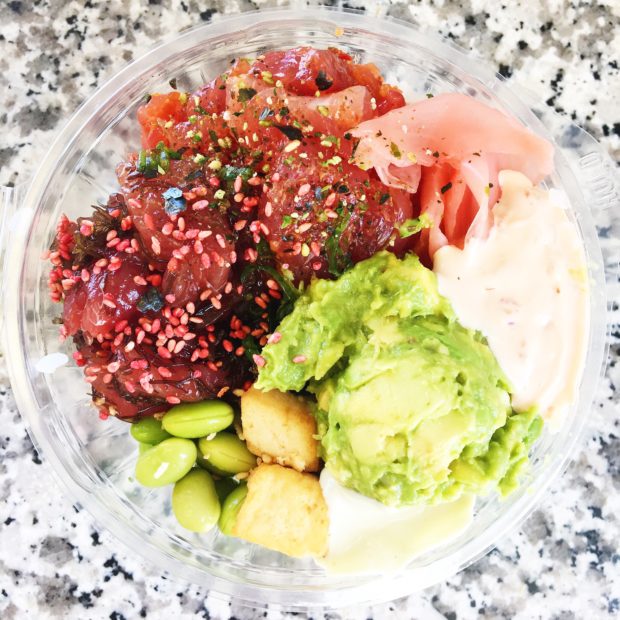 To Eat
Fish Express – I received SO many recommendations to hit this little shop off the highway and I have thanked each and every person oh-so sincerely for turning me onto this place. This is by far the best, freshest poke I've ever sunk my teeth into, at a price that won't make you faint. We grabbed this after a morning of baking in the sun (yes, I got a sunburn…) and it was refreshing, flavorful and melt-in-your-mouth amazing enough to make me forget about the searing pain on my thighs.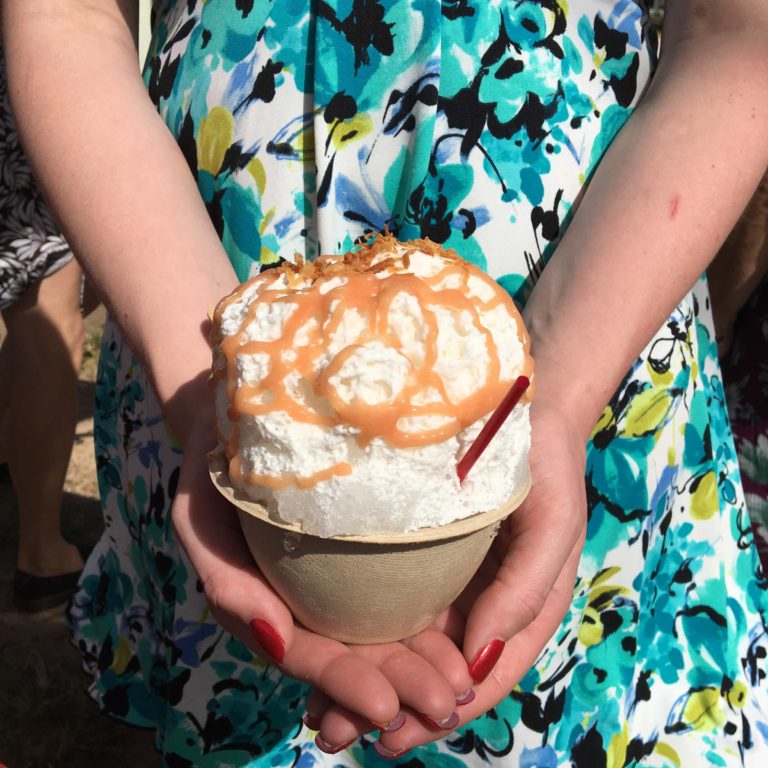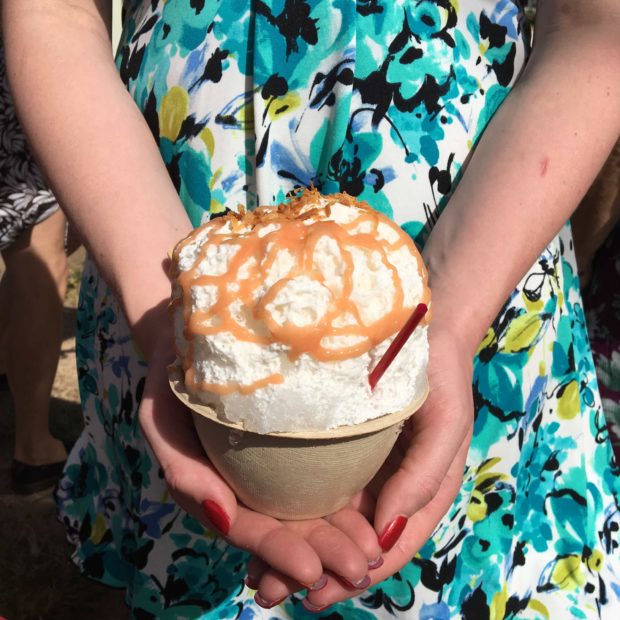 Wailua Shave Ice – there are a ton of shave ice options on the island to choose from, but after a lot of research, the Wailua Shave Ice truck off of Kuhio Hwy was in the top two favorites on the island. Their fresh juice ingredients, giant serving size (that isn't TOO big – some of the ones I tried on the island were packed with too much ice and too little flavor…), and playful flavor combinations really stood out to me. Might have returned there more than once. Or twice…. #worthit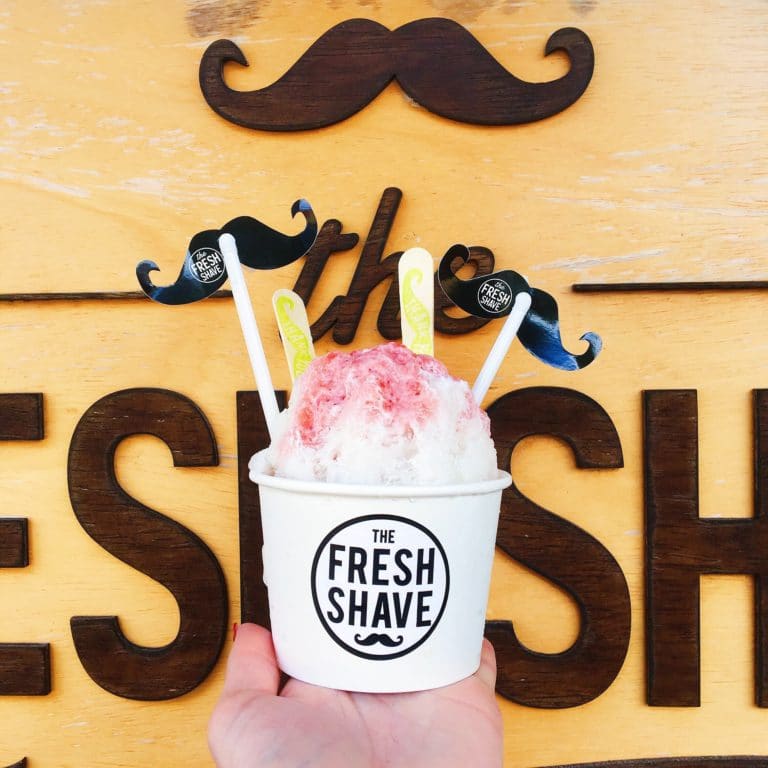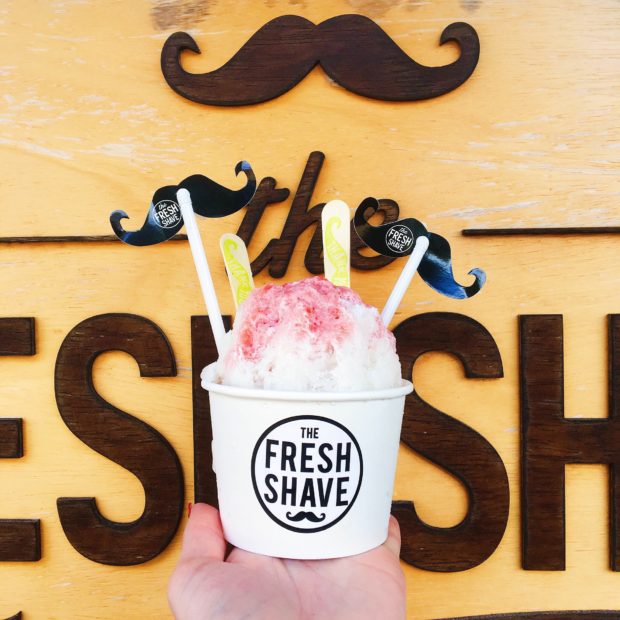 The Fresh Shave – located on the South side of the island, The Fresh Shave is also a great spot to grab the delicious dessert treat on a warm day. It's an ideal stop if you are heading to Waimea Canyon State Park, and their adorable little mustaches that they stick in their cups is worth all the Instagram photos you are dying to take (don't lie and pretend that you don't factor that in….)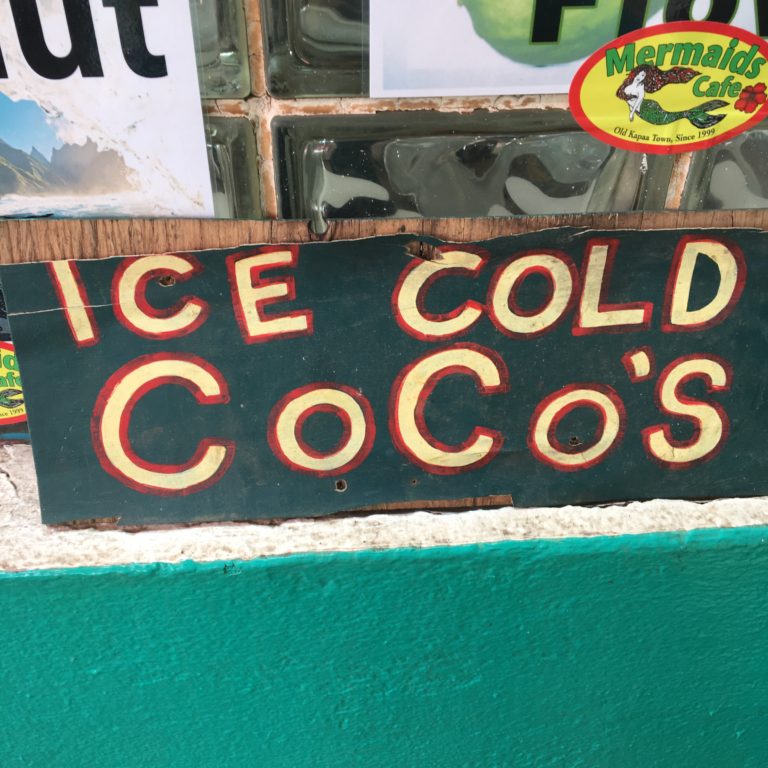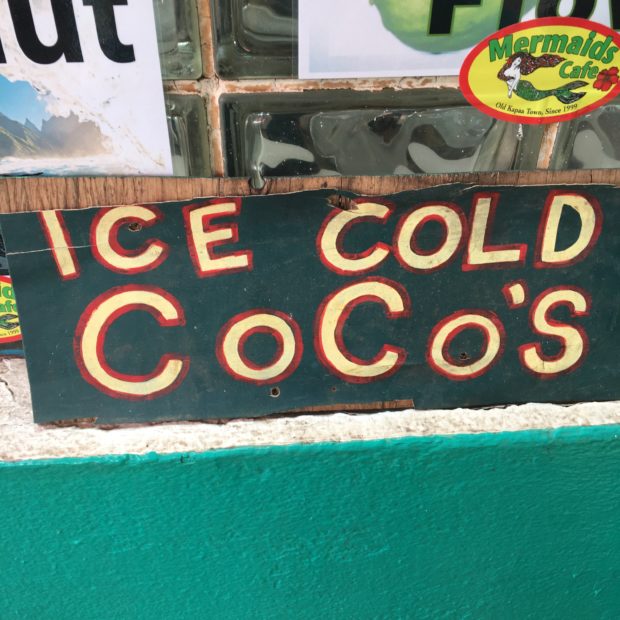 Mermaids Cafe – you can get unique, flavorful tacos everyday on the island here. The little outdoor shop with colorful murals and fresh ingredients is a fun spot in the center of town to chow down at. Their Kapa'a tacos and tropical tacos were a serious fav, but their ahi wrap (much better than that whole sushi burrito fad) should not be missed either.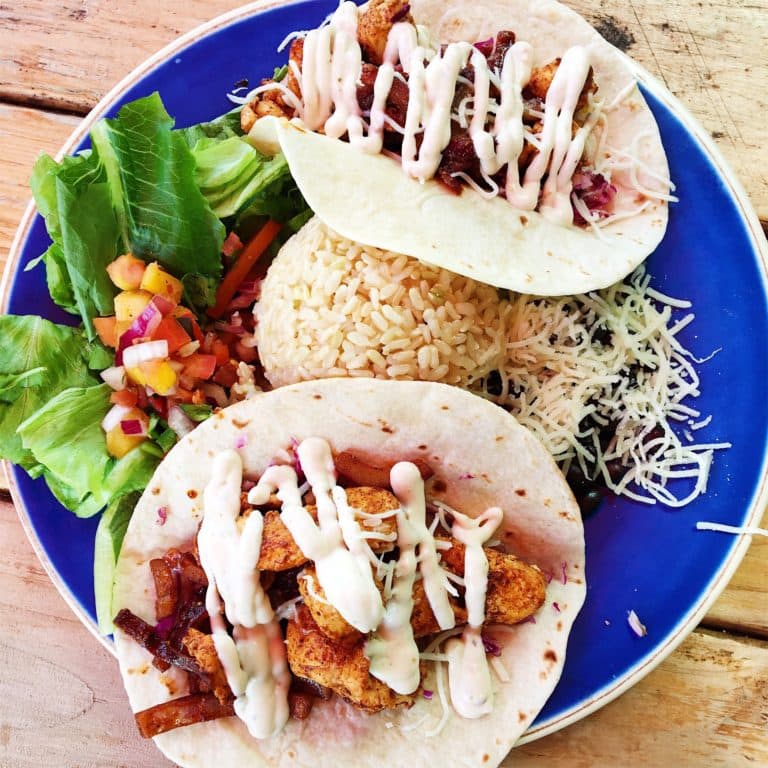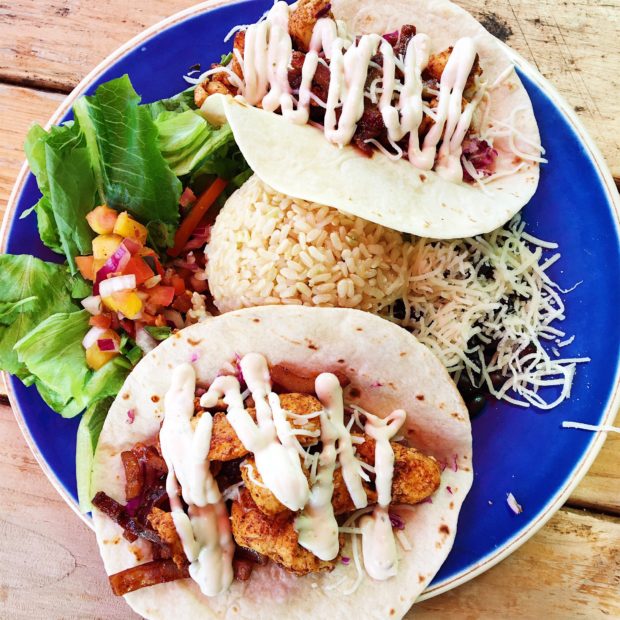 Sushi Bushido – where do three girls go for a delicious sushi night out on the town? Here. Also located in Kapa'a, this little sushi spot has a fun variety of rolls, incredibly fresh ingredients, and reasonable prices that I am always a fan of when it comes to sushi. Plus the cocktails are all on point and their happy hour is a heck of a deal!
Tiki Tacos – hands-down my FAVORITE meal of the entire trip. Fair warning, the tacos here are HUGE so getting a couple is going to be plenty for you. I got three and definitely couldn't get through the entire thing. It seems like a bit of a hole-in-the-wall but honestly, it was better than both expensive meals I indulged in on this trip. The pork melts in your mouth and even their vegetarian tacos are drool worthy (and that's coming from a hardcore carnivore over here). You won't be disappointed!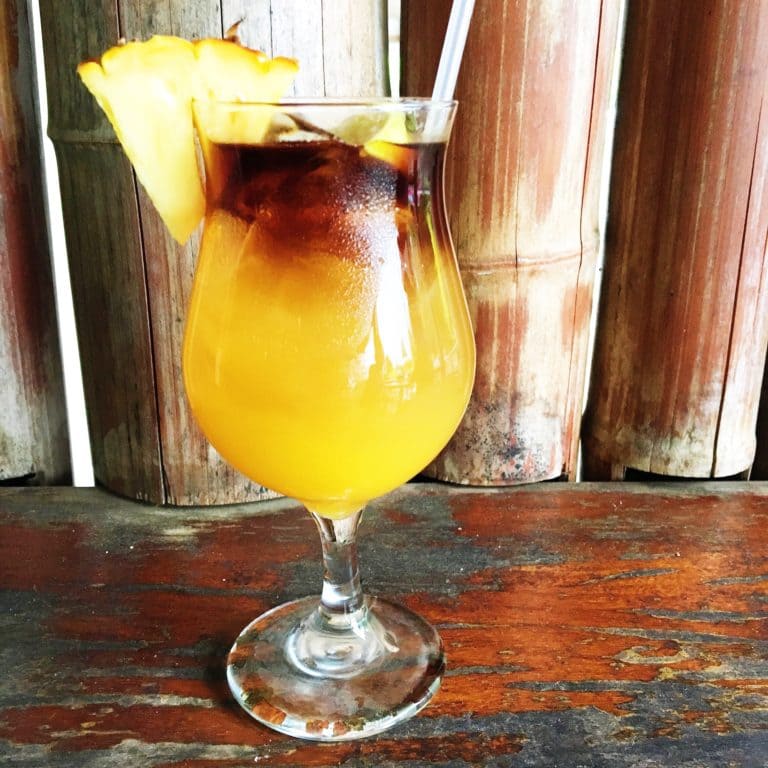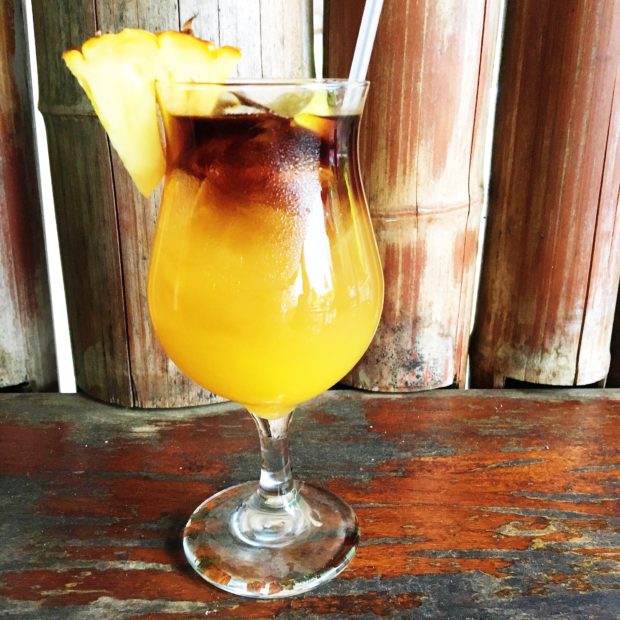 To Drink
Tahiti Nui Cocktail Lounge – We hit Tahiti Nui after a day of adventuring based on a recommendation from a family that's been coming to Kauai every year for the past 5 years. I have to say, it was the BEST Mai Tai on the island (and I drank my fair amount of these during that whole week). Even though it was pouring rain outside, the party was inside with tropical drinks, delicious snacks and live music. It's on the North side of the island, so if you are hitting up any of the beaches that way (or just wrapping up with your Princeville Ranch Adventure – see below for more detail) you have to stop here.
Duke's Kauai – if you are looking for the best view of the ocean with a drink in your hand, Duke's Kauai is the place to hit. It's literally right on the ocean (the deck even hangs over the ocean a little bit) and it's a legendary spot to experience on the island given its history. The stunning beach views are worth the slightly higher price tag.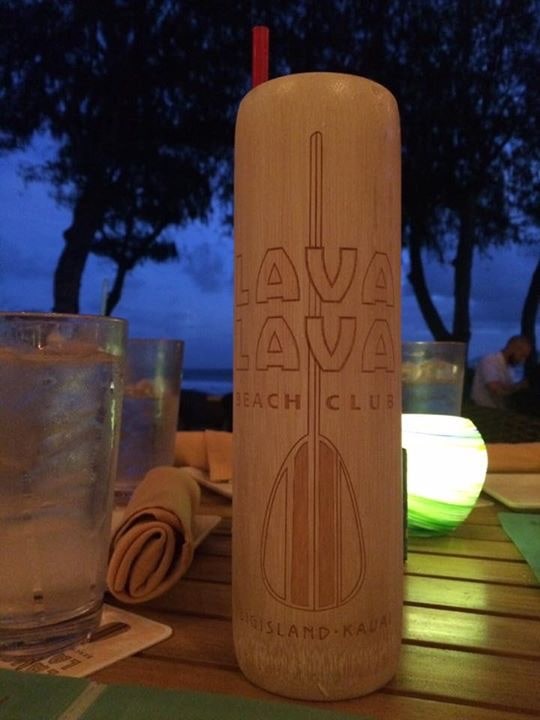 Lava Lava Beach Club – I honestly wasn't expecting much when I ate here for a impromptu celebration dinner, but I was delightfully swept off my feet. Don't let the posh, club-like vibe of the resort fool you, the beach-side restaurant boasts a modern twist on Hawaiian flavors. Not to mention their giant drinks will completely blow your head off with flavor (and a hefty helping of booze). Don't indulge unless you plan not to drive – just sayin'.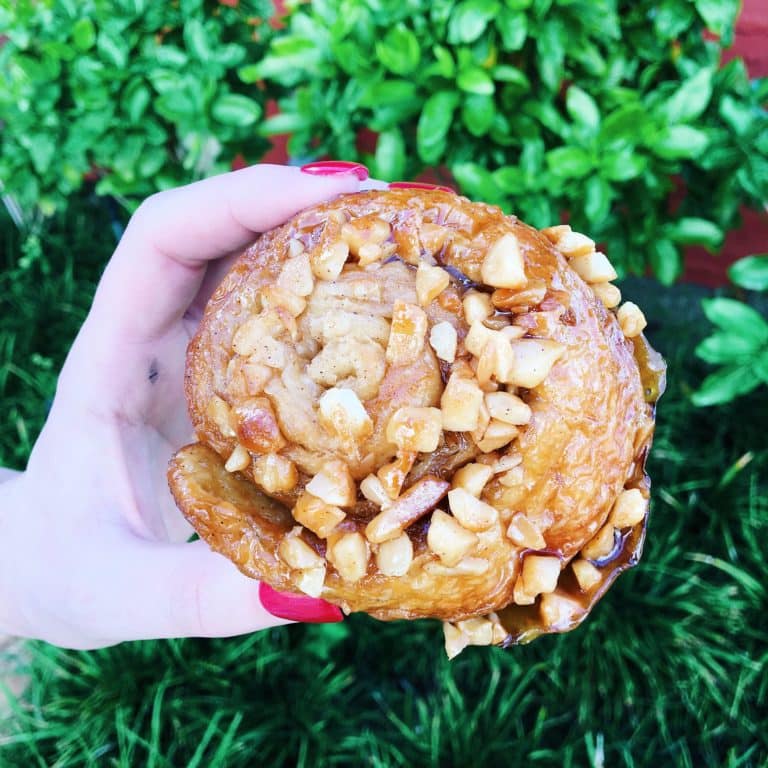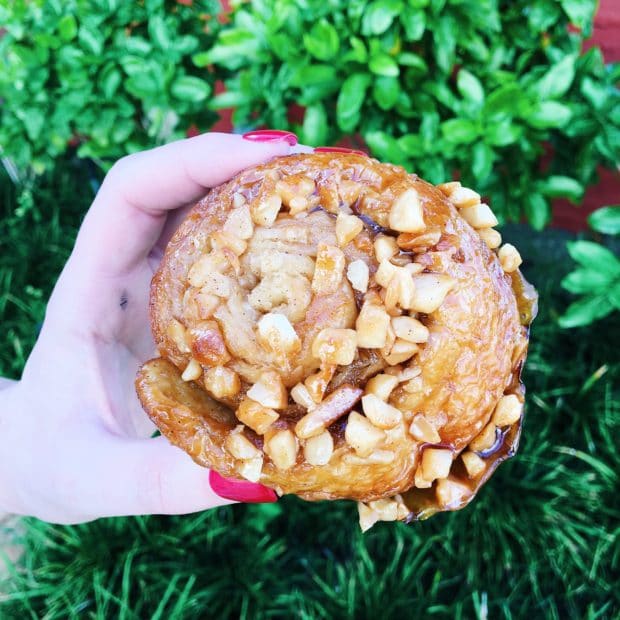 To See
Farmer's Market at Coconut Marketplace – while the marketplace is underwhelming, the cute little farmer's market that shows up on Tuesday and Thursday mornings is worth the trip. You'll find bright, vibrant produce, some of the best pastries I've eaten, and one man who sells this coconut syrup and pancake mix that makes for the perfect foodie souvenir to take home with you.
Wailua Falls – stunning views with sweeping rainbows and lush tropical surrounding forests. It doesn't get more Kauai than this natural beauty. Also, getting the fresh coconut from the vendor at the overlook point is 100% worth it.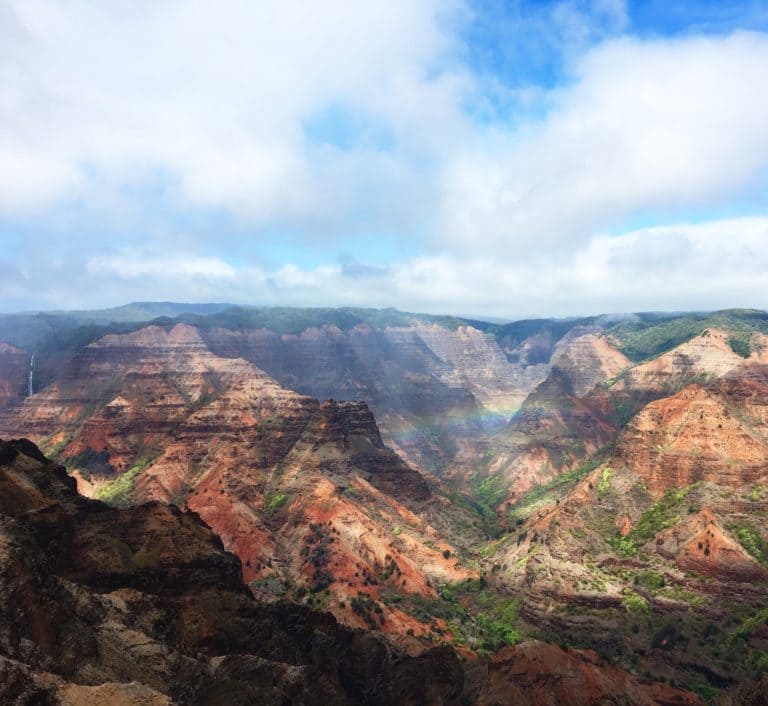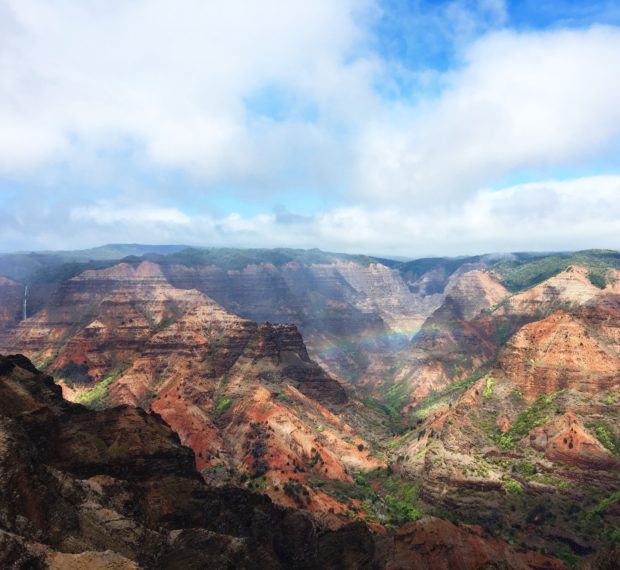 Waimea Canyon State Park – I have only one word for you – STUNNING. The canyon lookout spot at the top of the park is gorgeous, however the drive and little stop offs are worth taking the extra time to experience. Just be sure to bring lots of water so you don't get conned into $5 water bottles at the lookout points along the way.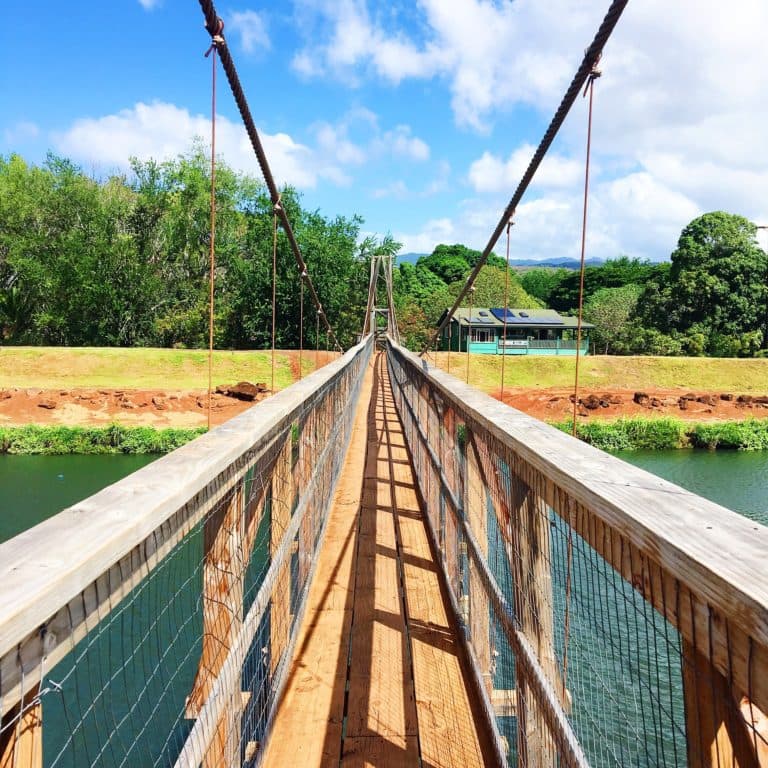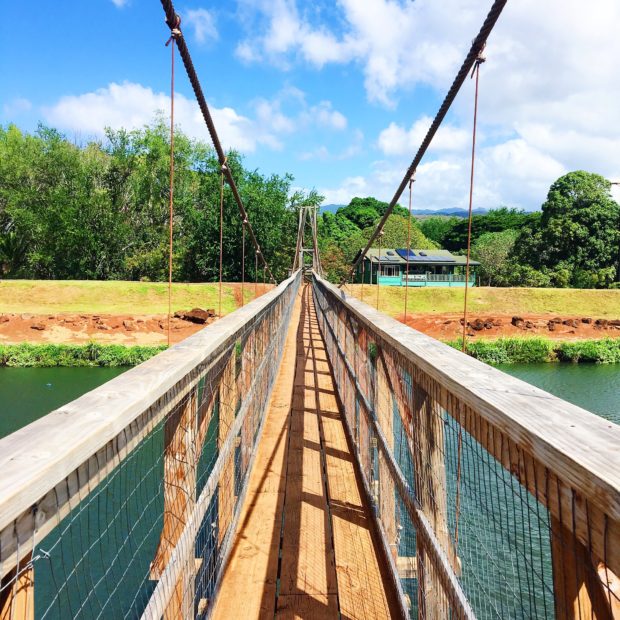 Hanapepe Swinging Bridge – Hanapepe is already an adorable town to stop off in, but the swinging bridge is the most memorable spot in the town. Not to mention the Aloha Spice Company located right off the town-side of the bridge (for more foodie souvenirs) – try to Uncle Luau's Coffee Rub!!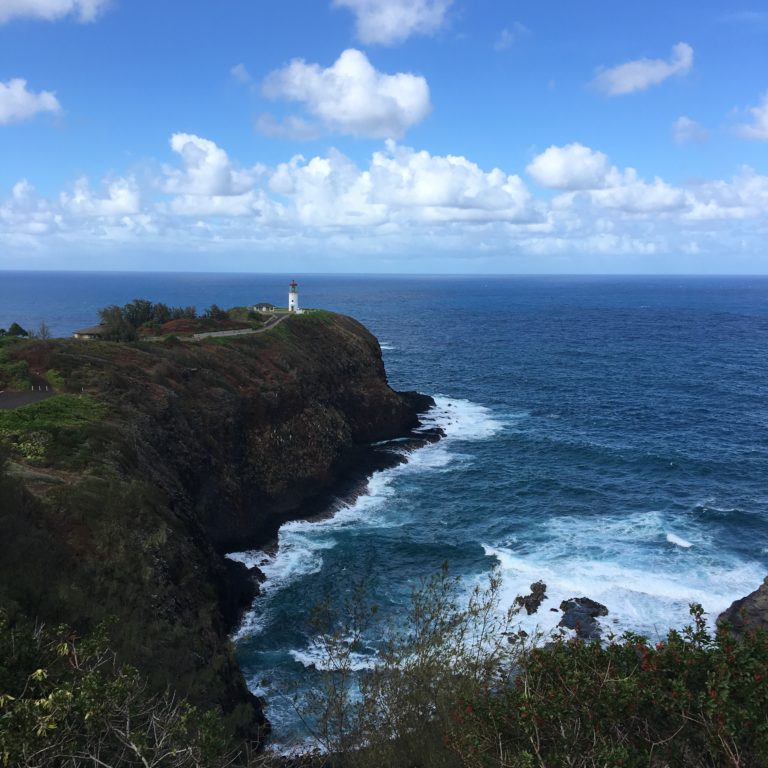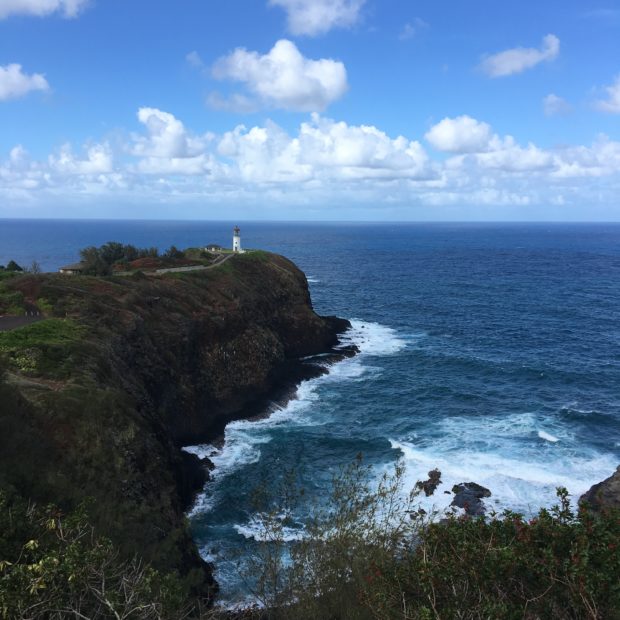 Kilauea Lighthouse and Wildlife Refuge – for an insanely gorgeous view of the ocean, you have to stop off at this lighthouse spot. Even though the lighthouse itself was closed when we visited, the stunning views and fresh ocean breeze are how I like to sightsee.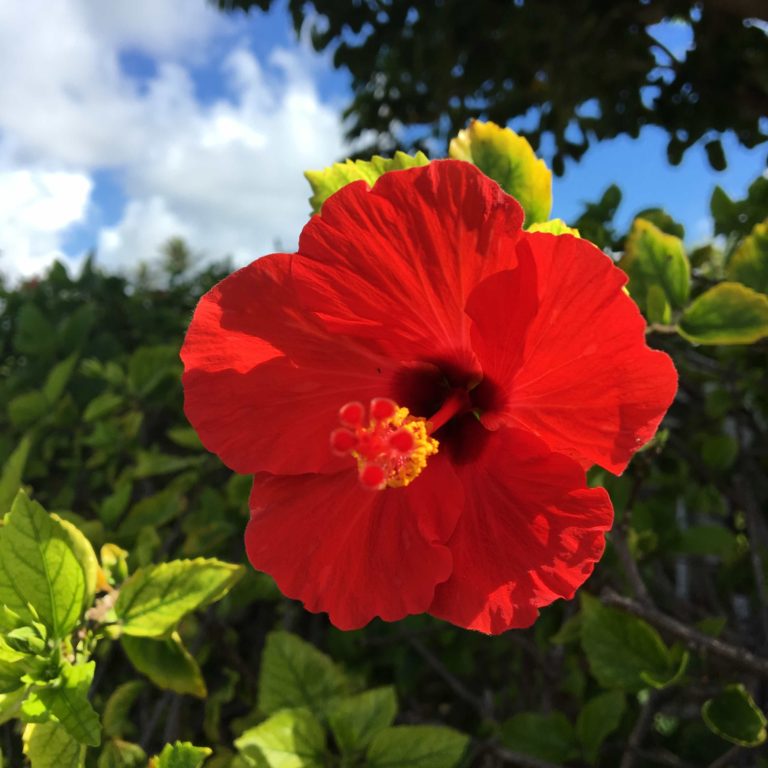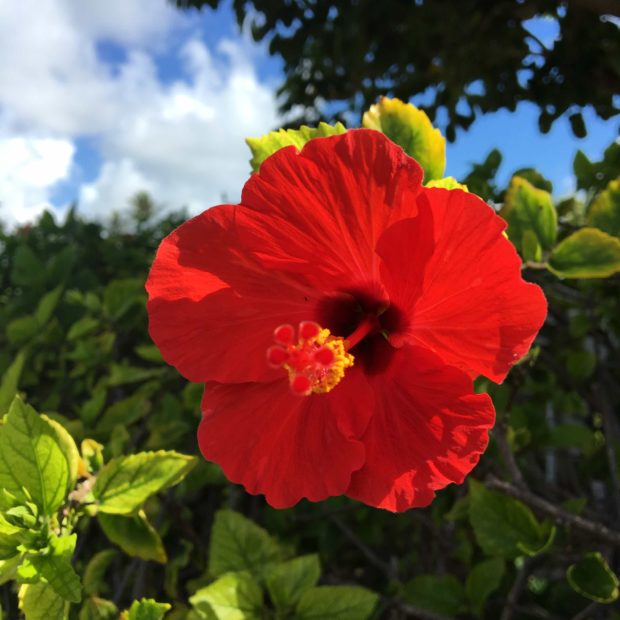 Princeville Ranch – the Princeville Ranch adventure we went on was the highlight activity of the trip. We sailed through the tropical forests on ziplines, ate in the middle of the rainforest, and took a dip in a private pool with waterfalls and lush flowers. The guides were HILARIOUS and the size of the group was just right (only 7 in total!).
Pin this 48 Hour Foodie Guide: Kauai post for later!