Please note this post contains affiliate links.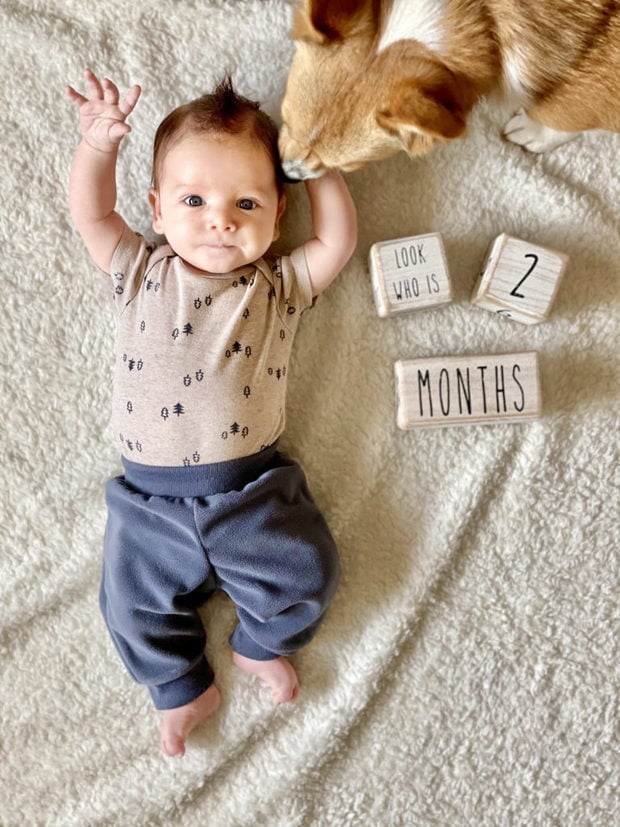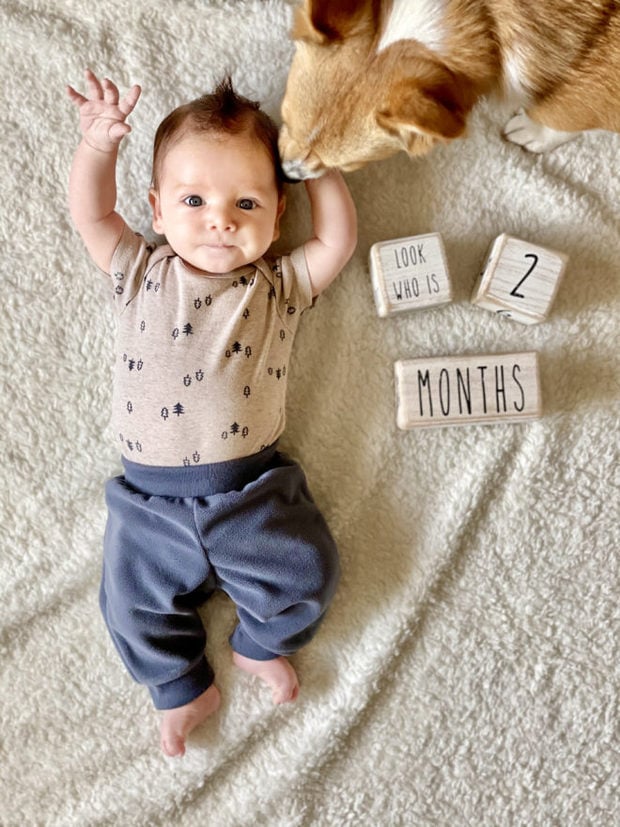 Hey there hi there everyone!! I MISS YOU. It's weird to be coming back from maternity leave to a bit of work… After a couple of months of focusing on Babycakes, I am itching to get back to Cake 'n Knife and back in the kitchen.
At first, I definitely had no desire to ever go back after maternity leave, but that was the PPA talking. Now that I am feeling a little more balanced thanks to being back in therapy and less hormones raging through my body like a tidal wave every hour, I'm ready to come back.
Babycakes is officially two months old! It's insane how this time feels like it inches by some moments and other moments you feel like it's all going by way too fast. Right now he's big into smiling, cooing, and cuddles. It brings me SO much joy that he loves being read to before every nap and has an affinity for old school rap. Oh and he also seems to love water, so I'm getting really excited for bath time in the future!
We are finally settling into a rhythm here and even though I am a little nervous for the day the Man goes back to work, I think we will be able to get into the swing of things! Fingers crossed at least… I'm just so grateful that he is a champion sleeper at this point. Getting a full night of sleep has never felt quite so amazing!
song of the week
Song of the Week is Just A Friend by Biz Markie in honor of Babycakes and his love for this jam. It also just so happens to be a favorite of ours, so listening to it again and again to get baby to smile and dance doesn't get old 😉
foodie things
we picked up some cauliflower gnocchi from Trader Joe's recently and I can't wait to use it in this lemon parmesan cauliflower gnocchi recipe from How Sweet Eats.
cranberry orange muffins are my favorite and this small batch recipe is ideal for this week! I also made some to prep for maternity leave.
apparently I'm obsessed with baked breakfast goodies right now because I can't stop drooling over this cinnamon streusel coffee coffee cake from Half Baked Harvest.
also, since St. Patrick's Day is next week, here are some goodies I have my eye on!
guinness cupcakes from My Baking Addiction look so rich and chocolatey…
this bailey's whipped cream by Feast + West is perfect for hot cocoa, coffee, and cocktails!
I love any excuse to add mint to chocolate, and these mint magic bars by Averie Cooks have just the right touch of green.
bailey's coffee from The Speckled Palate is ideal for your brunch this weekend.
fun things
22 bizarre life hacks that actually work. Ummm who knew about using a spoon to get rid of garlic/onion smell on your fingers?! Also cutting onions on a damp paper towel to avoid tears? WHAT? I plan to try these ASAP.
7 science board books in English and/or Spanish. Because board books are life right now, lol.
inspirational things
I haven't watched the Meghan and Harry interview with Oprah but I've heard so much about it. The racism within the royal family is so disheartening to hear about.
54 regret quotes are a great place to start if you need to deal with your regret in a healthier way. Despite being busy all the time, maternity leave has given me a lot of time to reflect and move on from some things.
even if you aren't completely in the crap right now, I always find reading posts like this one help keep perspective.
random things I've recently ordered
I couldn't think of what to share right now for the kitchen and such because I've been in such a baby-focused world the past two months… SO I thought I would just share some recent things I've ordered for myself recently!
I have seen this Laniege Lip Sleeping Mask pop up from a couple of my favorite beauty influencers so I'm giving it a try. My lips are SO DRY so I'm hoping it'll help (and will do better than chapstick).
Getting back into the groove of things, I'm getting pretty stressed already. I made it a mission to start making changes to help my stress levels and my PPA, so I am checking out Burnout: The Secret to Unlocking the Stress Cycle.
Loving this yoga mat that I picked up! Doesn't slip and really good padding without being too squishy. I am going to try to get into a better habit with working out, and I know that most of the time it'll have to be short and quick. Therefore the yoga mat for our hardwood floors upstairs when I can't get on the treadmill.
Sadly my KitchenAid hand mixer bit the dust so I invested in a new one. Since it's more of a backup to my stand mixer, I got this one for a bargain and it works great!
These leggings are SO GOOD. They are Lululemon dupes and so buttery soft and affordable at $25.
If you like wafer cookies, do me a favor and try Ruger Wafers. They are DIVINE.
luck of the Irish…
with St. Patrick's Day coming up next week, here's a few of my favorite recipes to gobble up in celebration!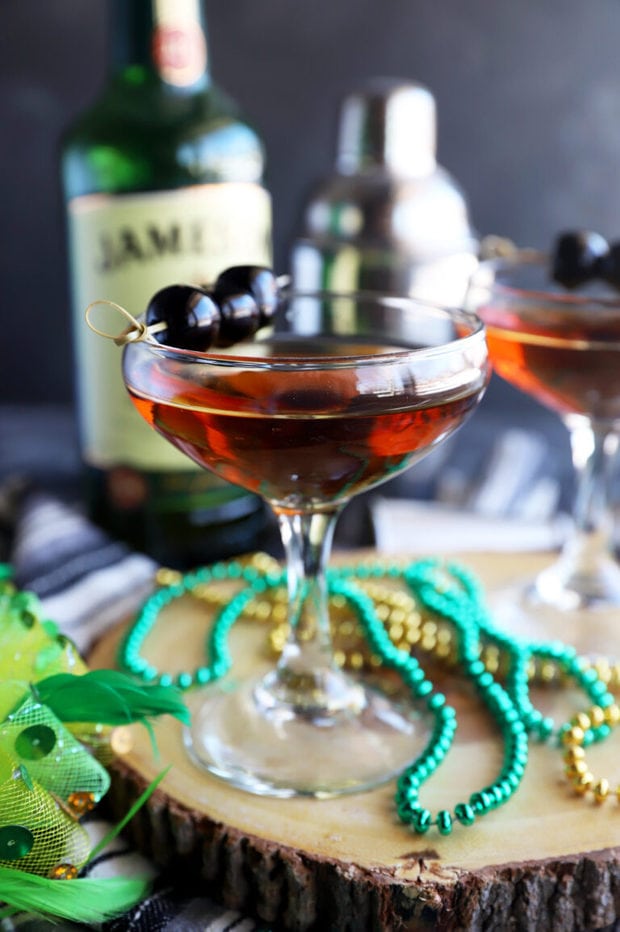 Blackberry Thyme Irish Whiskey Sour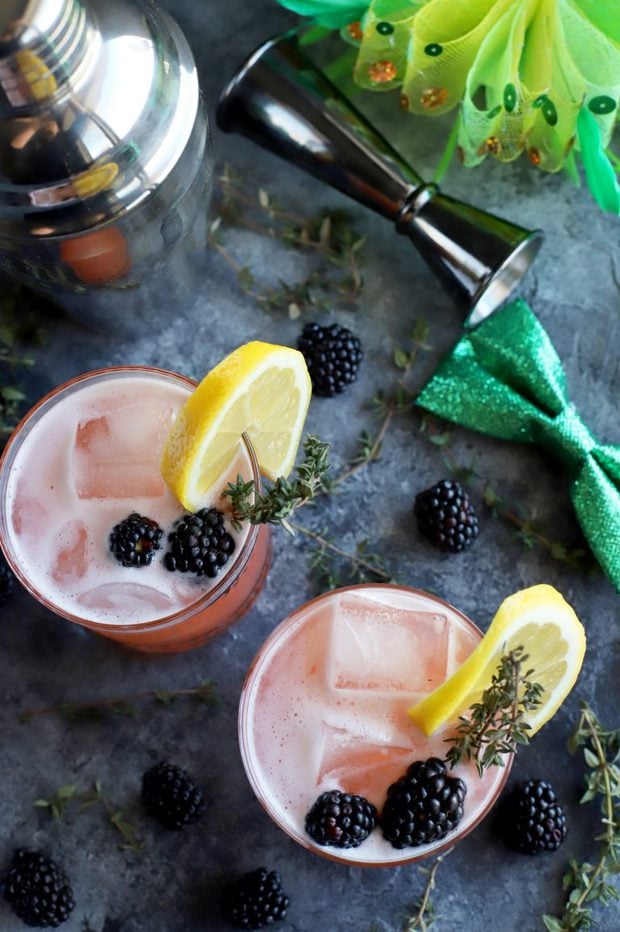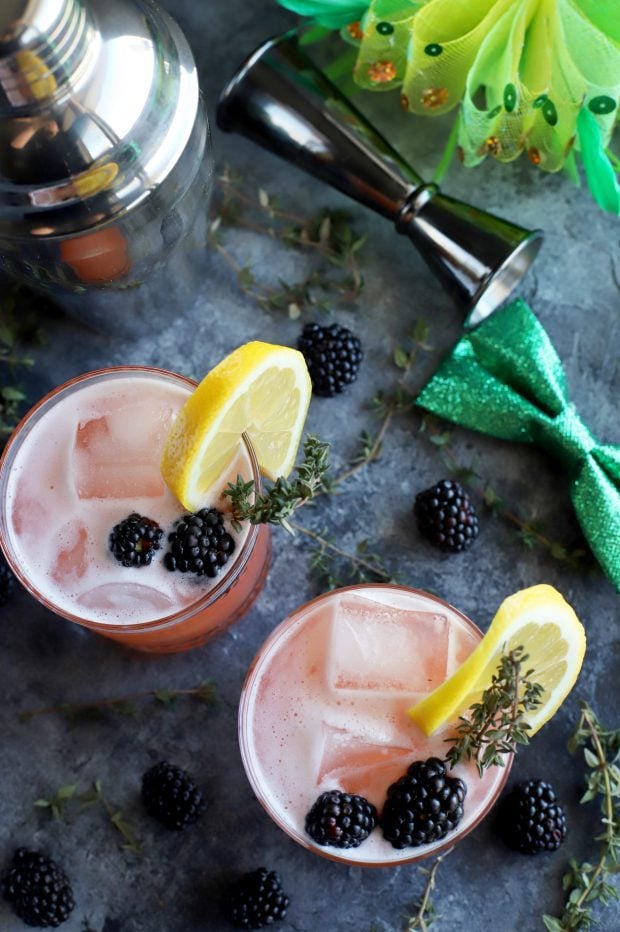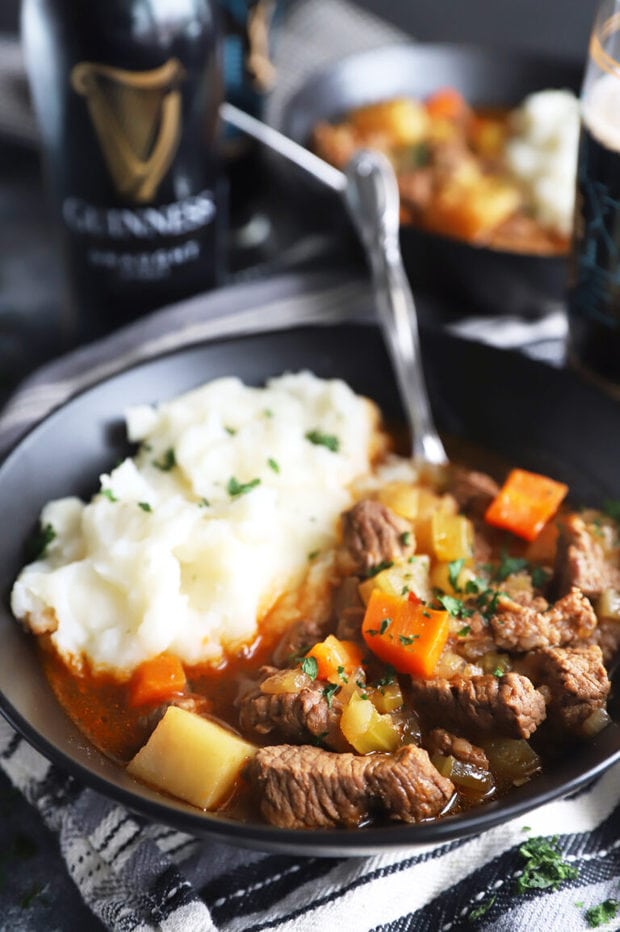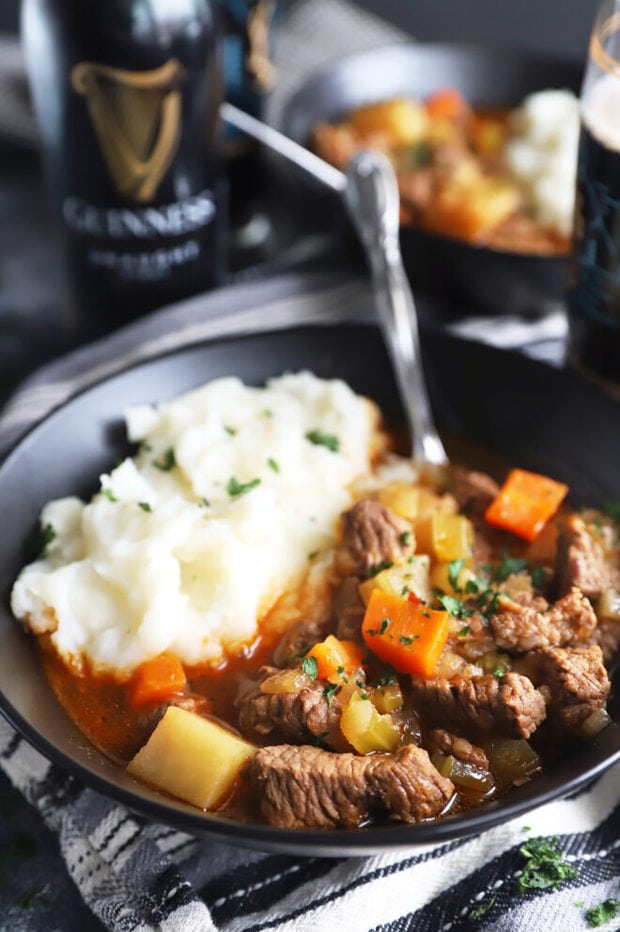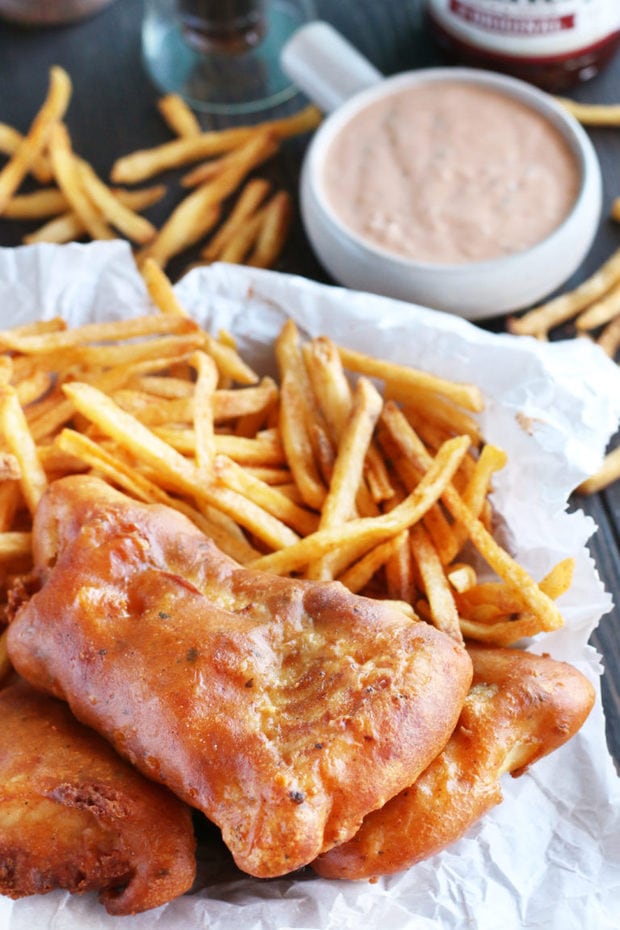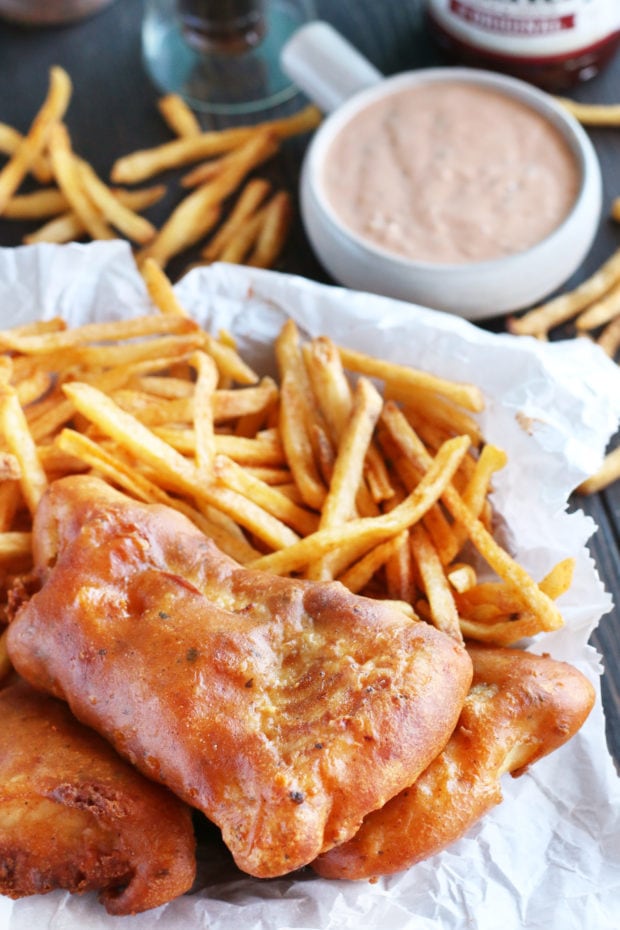 Espresso Brownie Cups with Bailey's Buttercream Frosting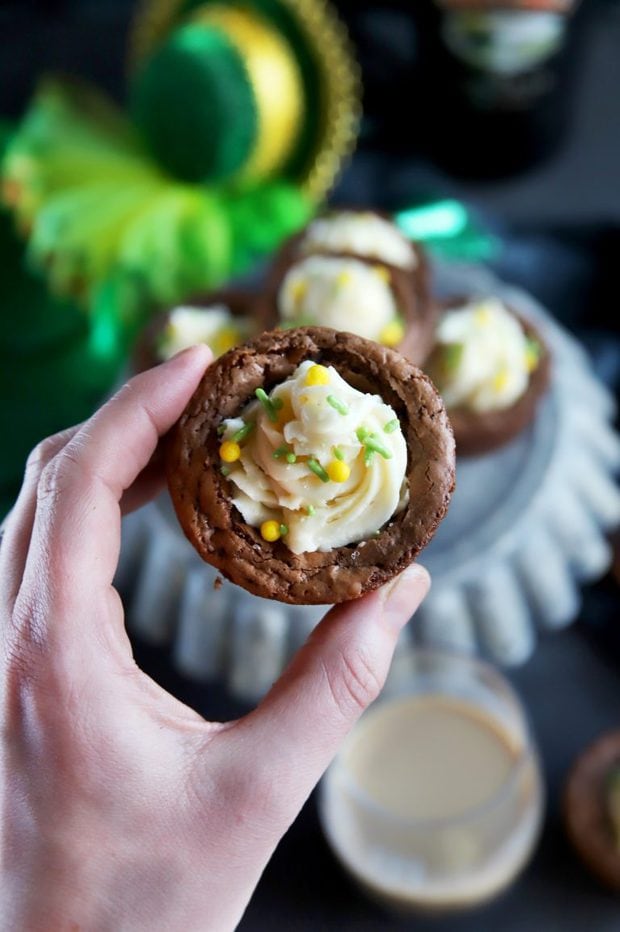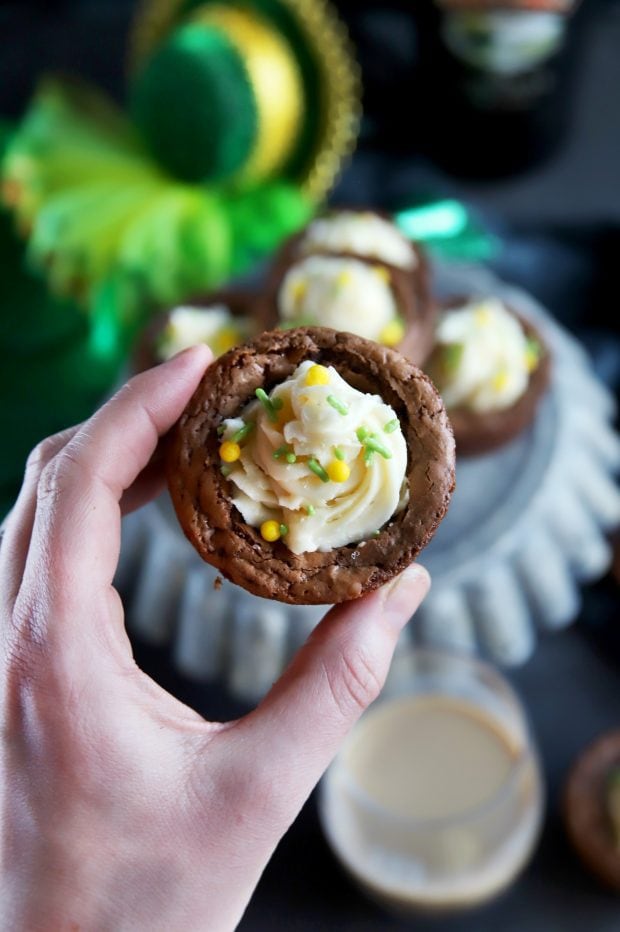 Bailey's Chocolate Chip Bundt Cake (gluten-free)