Please note this post contains affiliate links.
No Churn Key Lime Pie Ice Cream is a creamy, tart frozen treat that will cool you off on any hot day. So much easier than making an entire pie and you won't even need an ice cream maker! I dare you to resist indulging in a double scoop…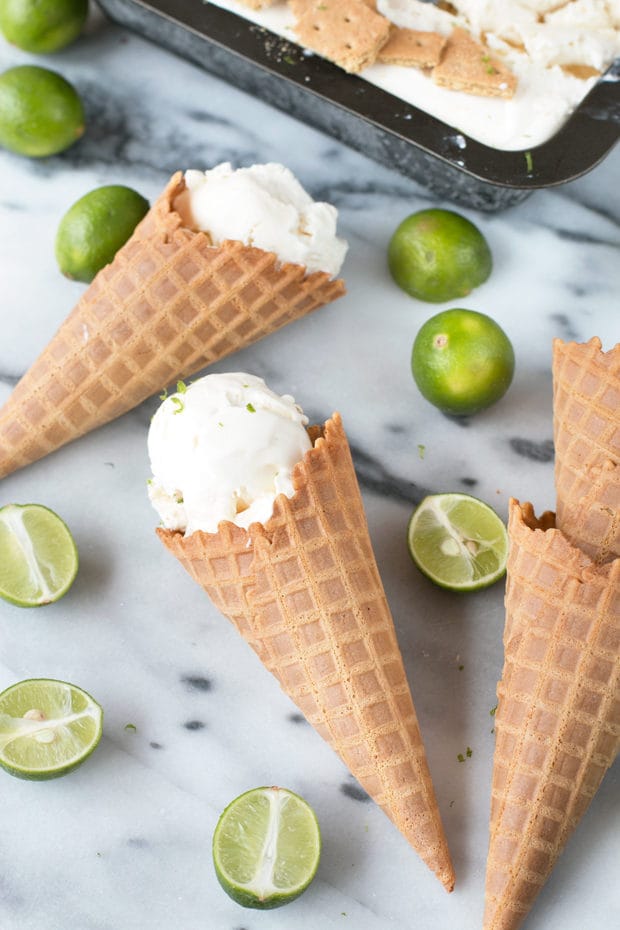 It's time for allllllll the ice cream, people.
There's something so satisfying about indulging in an ice cream cone. I was downtown with my mom last weekend for a belated Mother's Day celebration and we both grabbed a double scoop of deliciousness from High Point Creamery (seriously my fav ice cream in Denver… ever).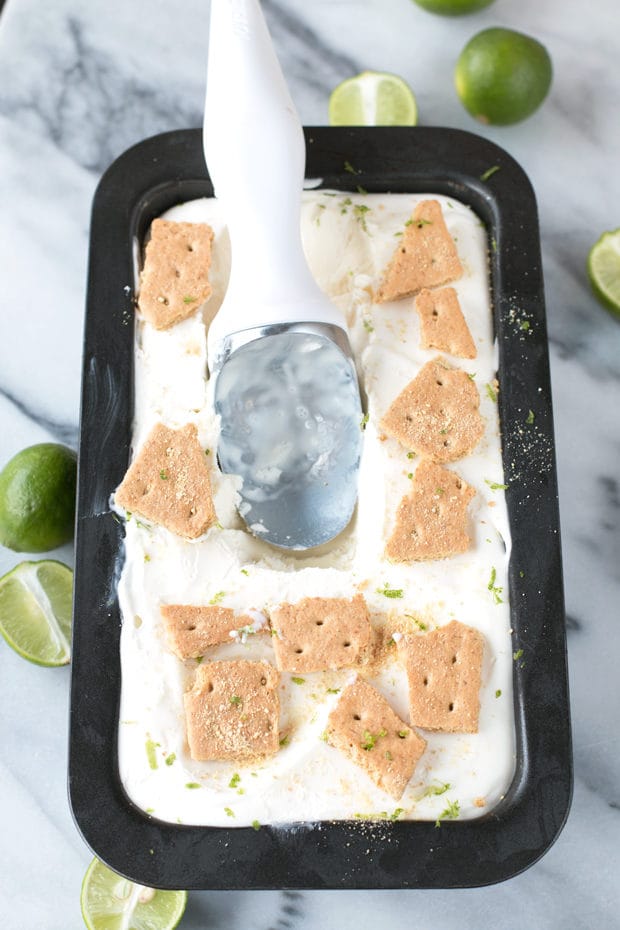 Please note that some of the links below are affiliate links. If you make a purchase through one of these links, I will receive a small commission. Thank you for supporting Cake 'n Knife!
As we walked down the street, giggling like children and trying to catch the melting drips as they crept down the sides of our waffle cones, I felt one of those pure summer happiness moments.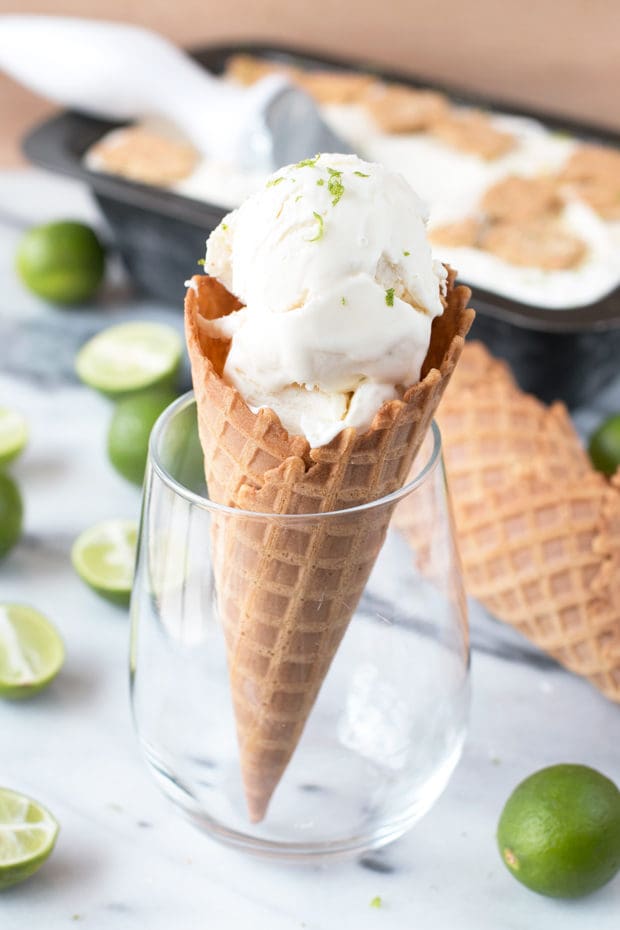 I always feel like a kid when I'm eating ice cream. Maybe it's because I'm a bit of a messy eater, or maybe it's because I generally only eat ice cream in cones.
It's just a happy place for me.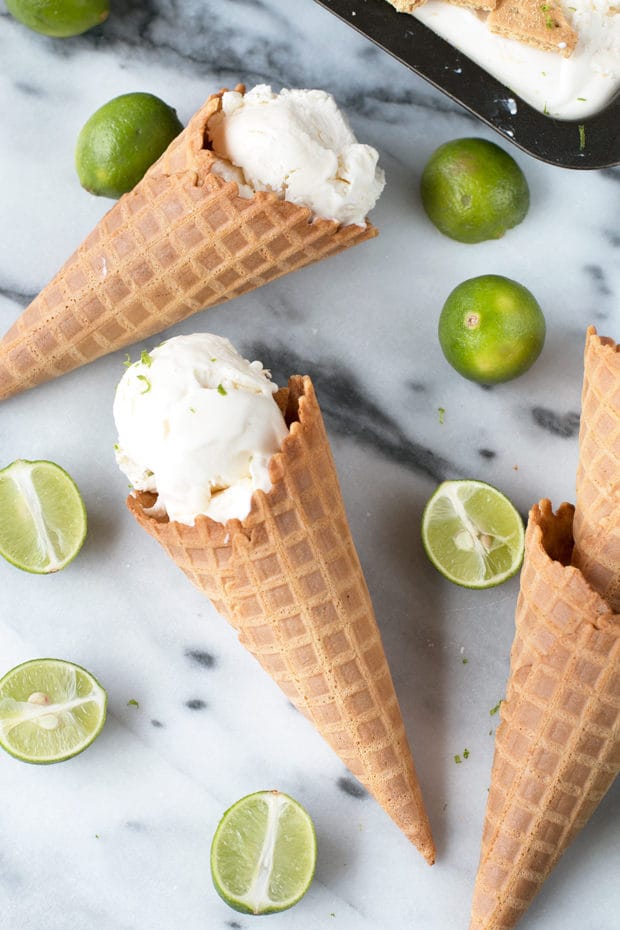 Key lime pie is one of those desserts that screams summer. I remember getting a slice in Florida when I would visit my grandma and I always loved the tart freshness in each bite. It was bliss.
Creamy, tart, citrusy bliss.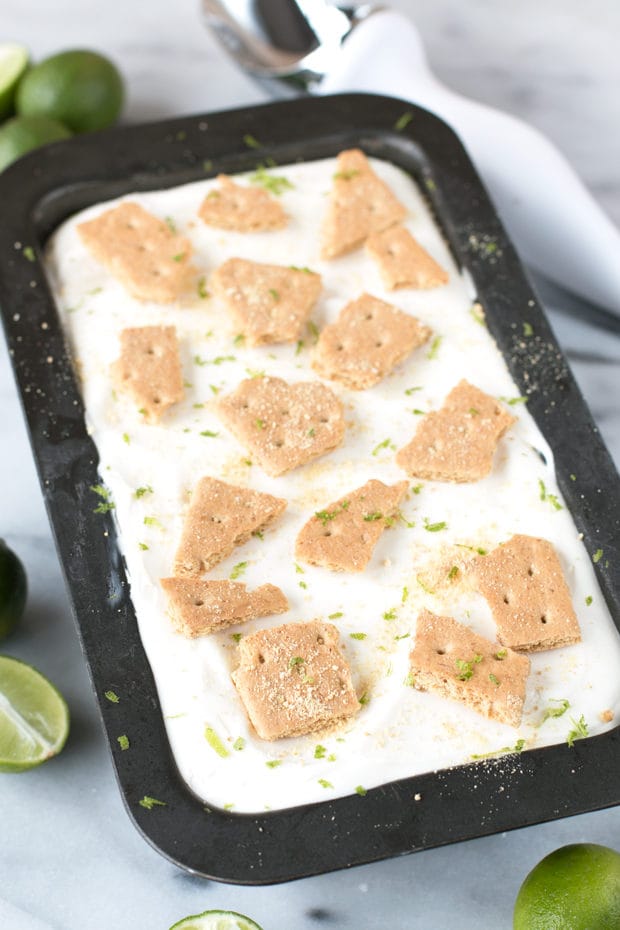 This ice cream has all the flavors of a key lime pie, in frozen form! Seriously, it tastes just like key lime pie, from the creaminess to the tart key lime flavor to the graham cracker crust. It's such an easy ice cream to pull together and you don't even need an ice cream maker. Instead this no churn ice cream simply requires 10 minutes of your active time.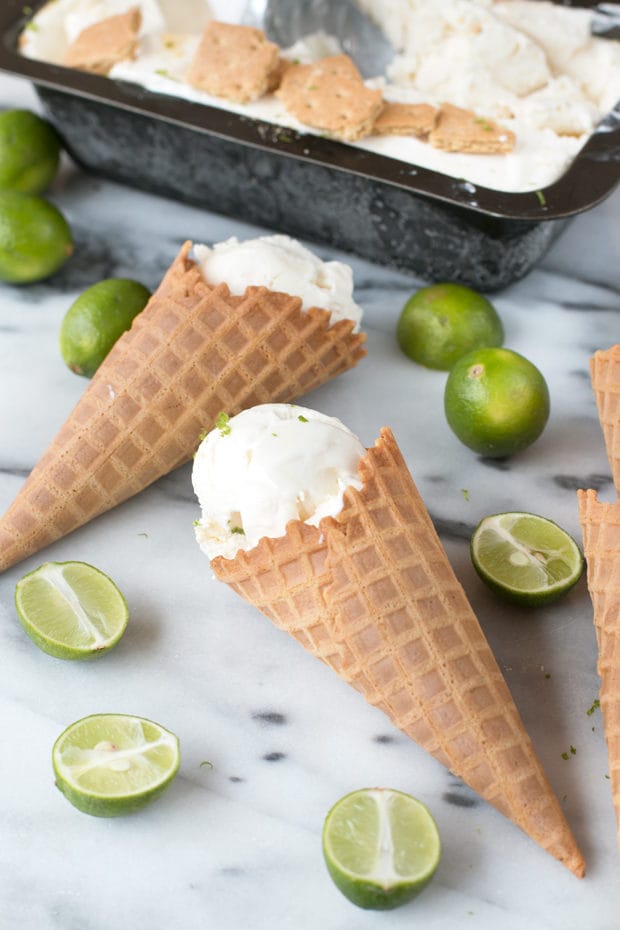 Yes, you will have to wait for it to freeze and yes, it will feel like an eternity until you get to indulge in a scoop.
But the wait is oh-so worth it. Every creamy lick brings you that much closer to summertime heaven.
This Recipe's Must Haves
Pin this No Churn Key Lime Pie Ice Cream recipe for later!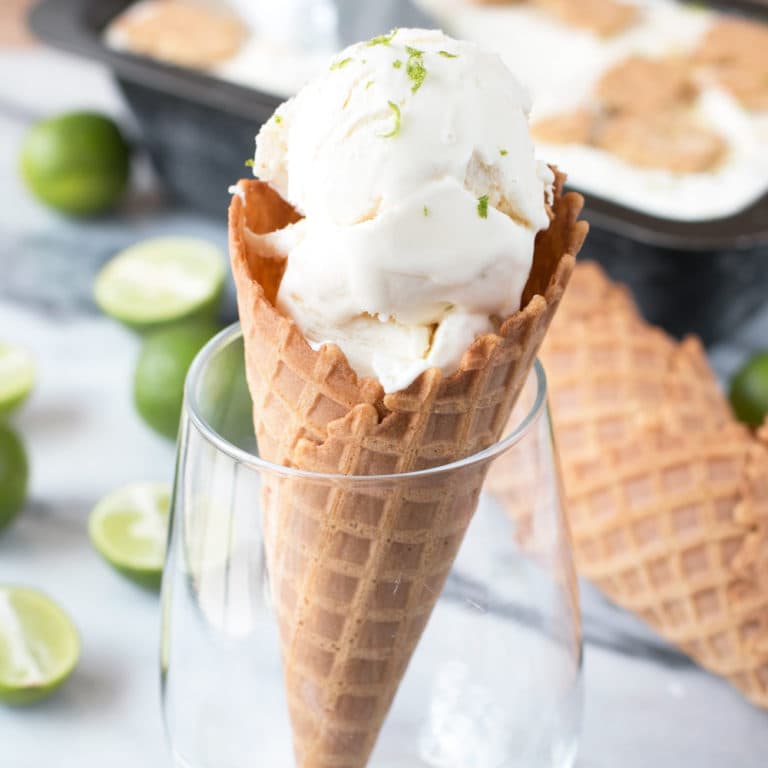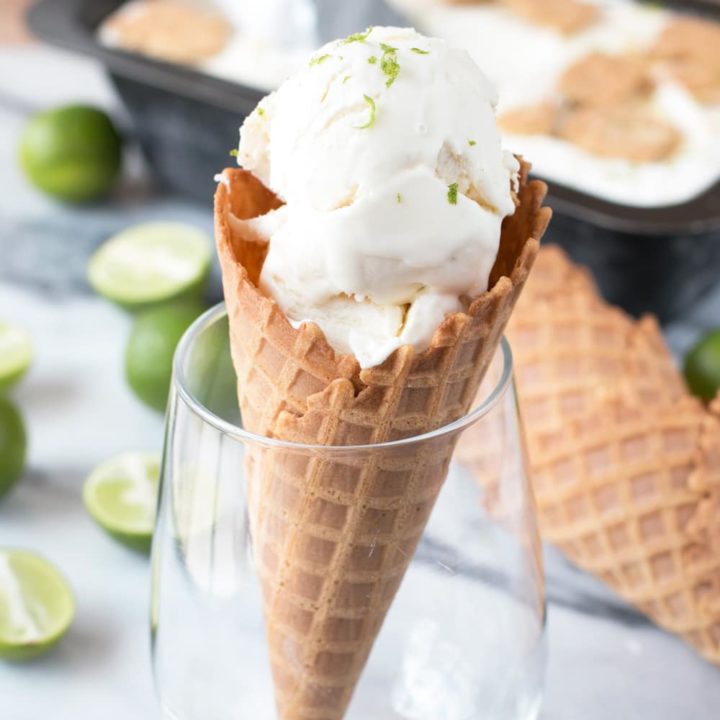 No Churn Key Lime Pie Ice Cream
Total Time:
6 hours
10 minutes
Cool, creamy and tart ice cream infused with intense key lime pie flavor - and oh-so much easier to make!
Ingredients
14 oz (1 can) sweetened condensed milk
1 tsp pure vanilla extract
3 Tbsp bottled key lime juice (or fresh if you can find it!)
2 cups cold heavy cream
3 graham crackers, coarsely chopped
Garnish: key lime zest
Instructions
In a large bowl, stir together sweetened condensed milk, vanilla, and key lime juice.
In a separate large bowl, beat heavy cream with an electric hand mixer until it reaches stiff peaks.
Fold whipped cream into the sweetened condensed milk mixture gently until fully incorporated.
Pour mixture into a standard loaf pan and add graham cracker pieces on top. Freeze for 6 hours before serving.