A Hot Hazelnut Rum Cocktail is one of those simple pleasure cocktails that makes a cold day so much warmer. The warming spices mixed with hazelnut rum and lime create a tart and smooth cocktail you'll love to wrap your hands around!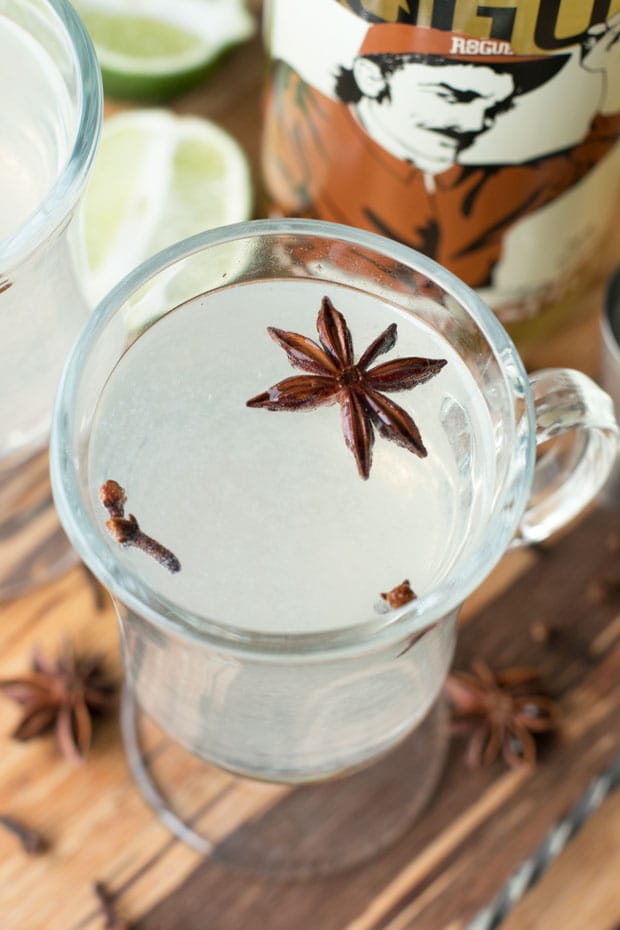 It's the dead of winter here in Colorado. The snow storms come and go on a weekly basis, the temperatures can't decide what they want to do and I have my little heater in my office running on overdrive so I can stay all warm and toasty as I try to catch up on millions of emails and proposals…
A week-long vacation is pretty freaking amazing, but boy oh boy does it make getting back into the swing of things sooooooo difficult. You know what I mean?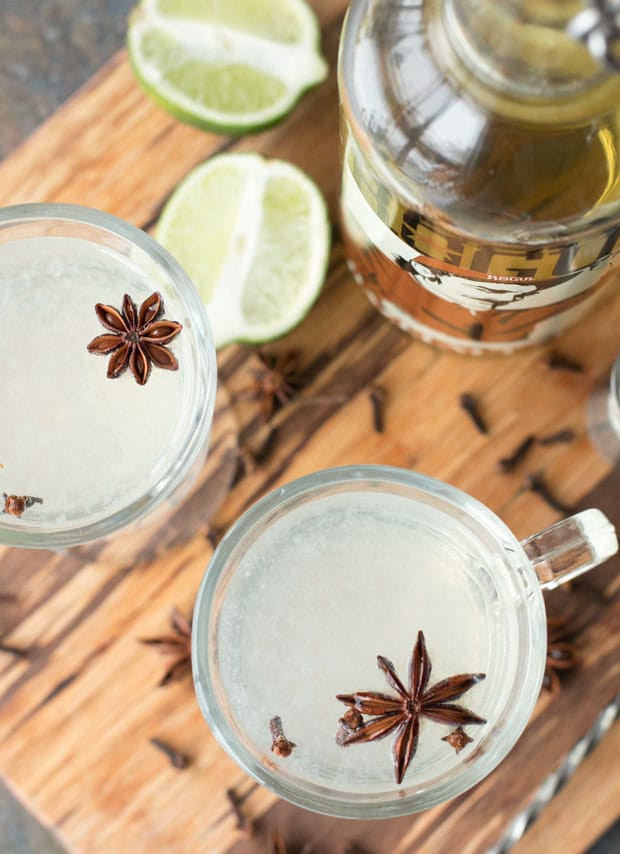 I have to tell you, warm cocktails in the winter are one of those things that always set me right. I know I know, this makes me sound like a total boozehound (which isn't really that far from the truth… don't judge), but the combination of the warmth of the drink and the warmth of spirit throw me into my happy place within the first sip.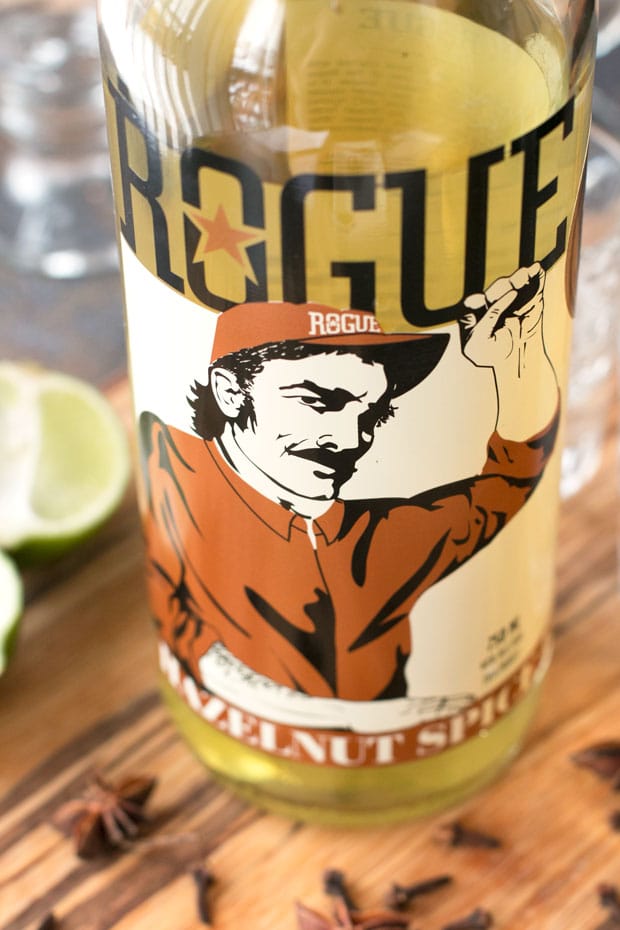 A hot hazelnut rum cocktail has all of this happy place goodness right inside that lil' mug.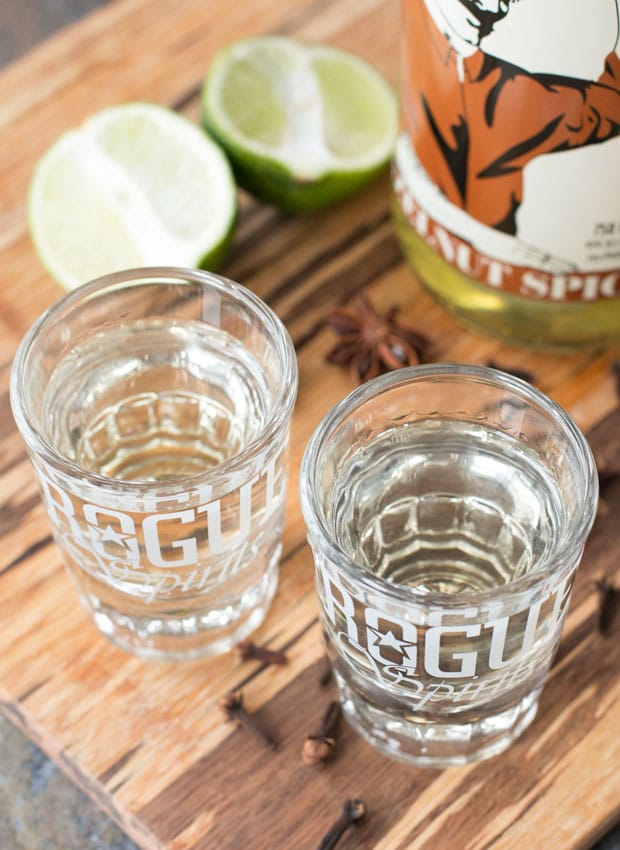 For this particular cocktail, I used Rogue Spirits' Hazelnut Spice Rum. Normally I am not a huge fan of flavored spirits because they tend to be way too sweet, but this hazelnut spice rum is right on the money. The flavor is just enough to accentuate the rum without being cloyingly sweet or overpowering. That's why you want to use it in this incredibly simple cocktail. The hint of warming spices and the lime simply enhance the flavor of the rum, so you can really enjoy the spirit itself.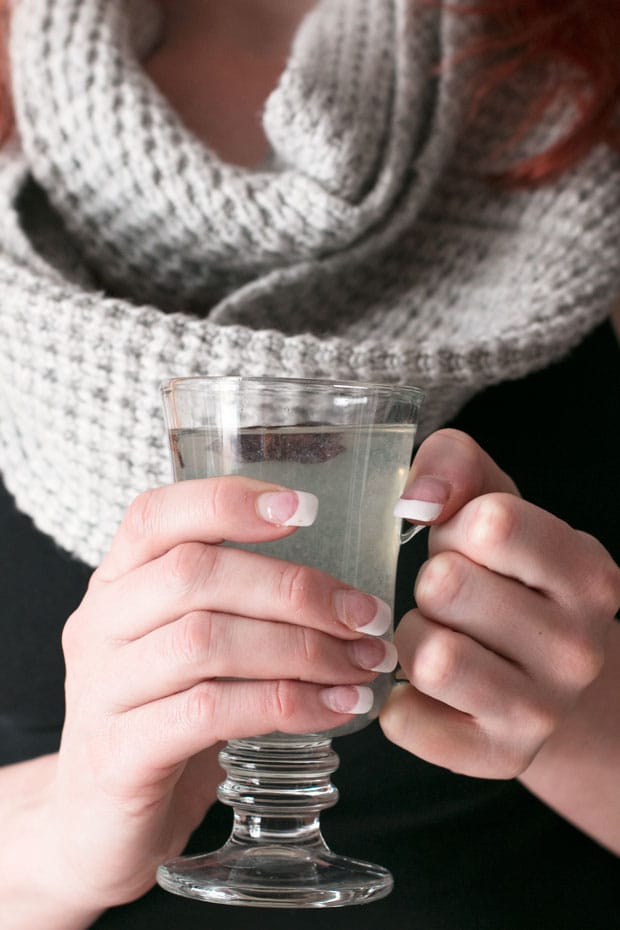 Because you all know it's the little things in life that matter, after all. Am I right?
Disclosure: I received free product from Rogue Spirits as part of this post. As always, all opinions and recipe are my own. Thanks for supporting the brands that support Cake 'n Knife!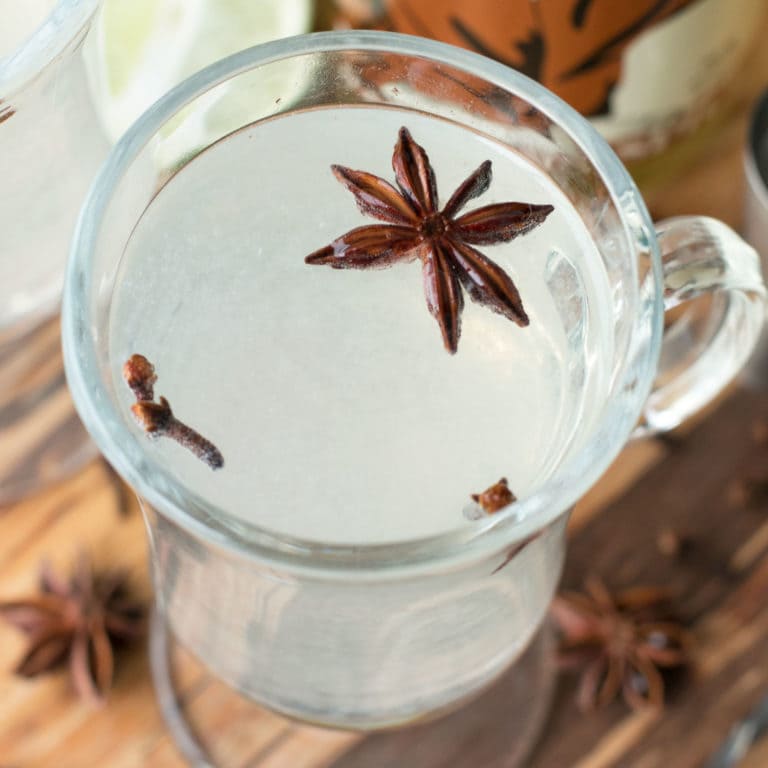 Hot Hazelnut Rum Cocktail
A simple, approachable cocktail that's ideal for warming up with this winter!
Ingredients
2 oz Rogue Hazelnut Rum
2 to 3 cloves
1 star anise
1/2 oz lime juice
1/2 oz simple syrup
Boiling water
Instructions
Add Rogue Hazelnut Rum, cloves, star anise, lime juice and simple syrup to a mug.
Stir to combine.
Top with boiling water.
Serve.
Pin this Hot Hazelnut Rum Cocktail recipe for later!