Here's my first trimester recap covering all the feelings, thoughts, ramblings, and some must-haves for any other preggo mamas out there!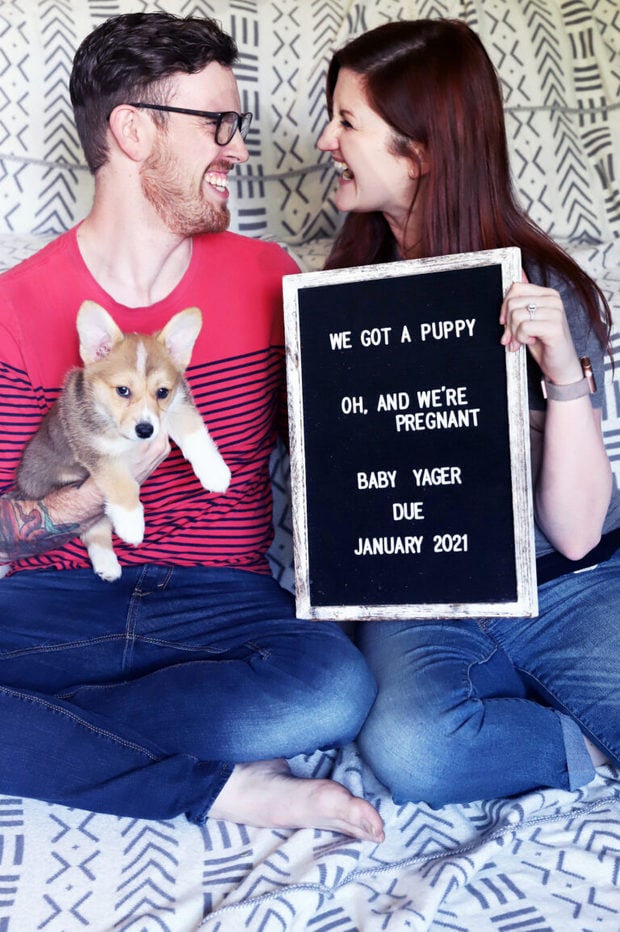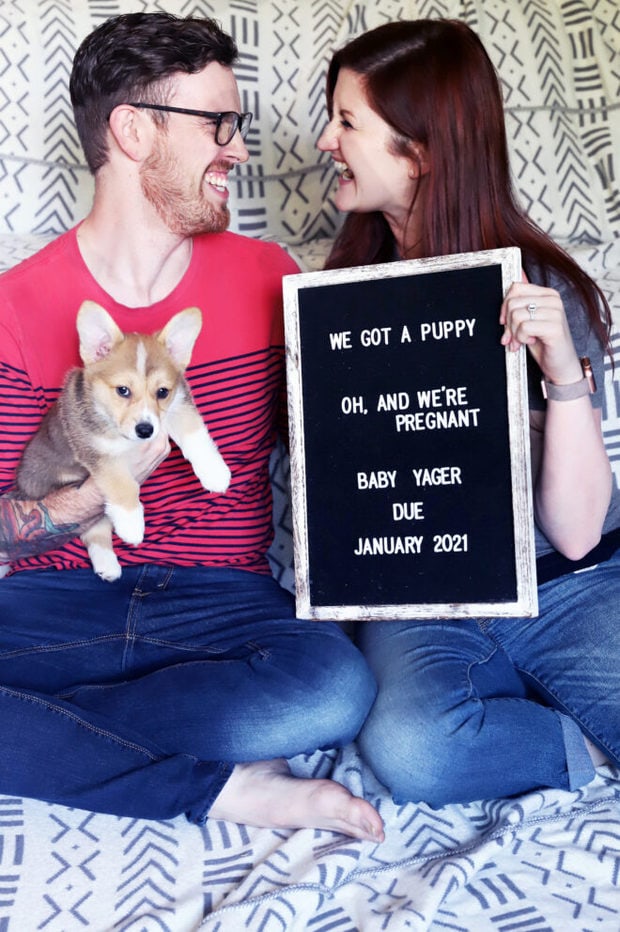 So it's officially the end of my first trimester this week – AH.
Totally crazy to me that we are already a third of the way through… It's been kind of hard to wrap my head around the fact that we will have our baby in our arms in about 6 months.
With little Mochi though, there's been plenty of distraction to make me ignore any panic and anxiety I might have about it LOL. Thank goodness for little puppies and they're boundless energy!
Nothing too exciting happened in the first trimester (with the exception of Mochi of course), but let's go ahead and dive into alllll the feelings shall we?

Honestly? The first trimester was tough.
So this first trimester recap is a little hard to write out. It's not just because of the morning sickness (which was all freaking day and I now hate that term) and the mood swings. It's not just because of the food aversions and the exhaustion.
The world has also been erupting and it becomes a whole new way of looking at it when you find out you are pregnant. While I am thankful to have an excuse to be at home as much as possible, avoiding feeling like crap in public, it's unnerving.
Everyone flocking out to get back to "normal" while infection rates rise. The full magnitude of systemic racism crashing down on all of us. It all becomes something different when you know you are bringing a child into the world.
Don't get me wrong though, we are ECSTATIC. It's been a full year since my miscarriage and I am so thankful to close that time period entering into my second trimester.
It has been such a rough year with way too much loss… To know we are bringing new life into the world is something I am so grateful for. This in addition to our little fur baby bundle is everything I could ever dream for in life.
Tomorrow I officially head into my second trimester and that is just SO surreal right now.
I actually found out I was pregnant my 4th week. It was just a random weekend and I thought, hmmm haven't gotten my period yet… Only a few days late but let's just see….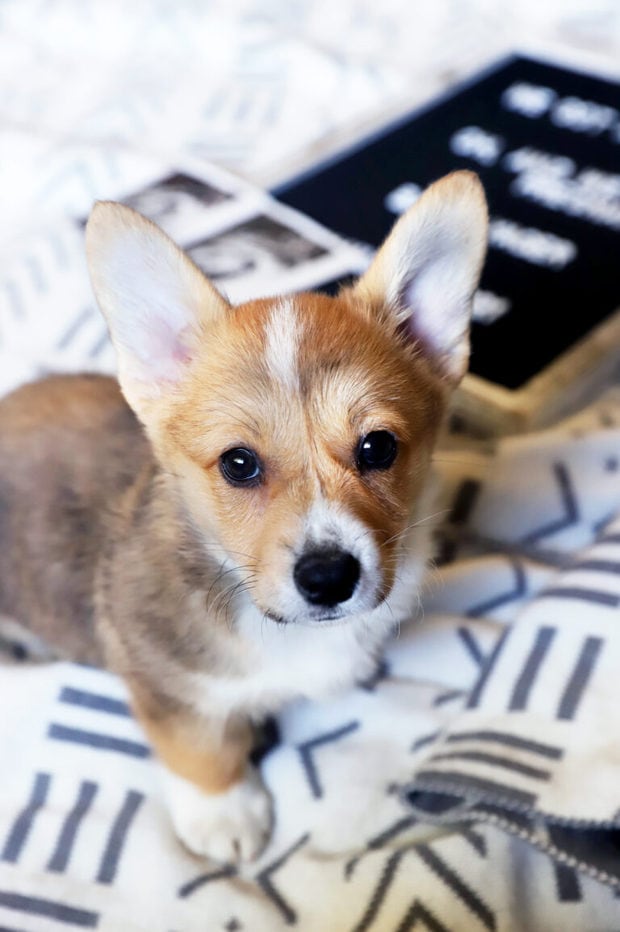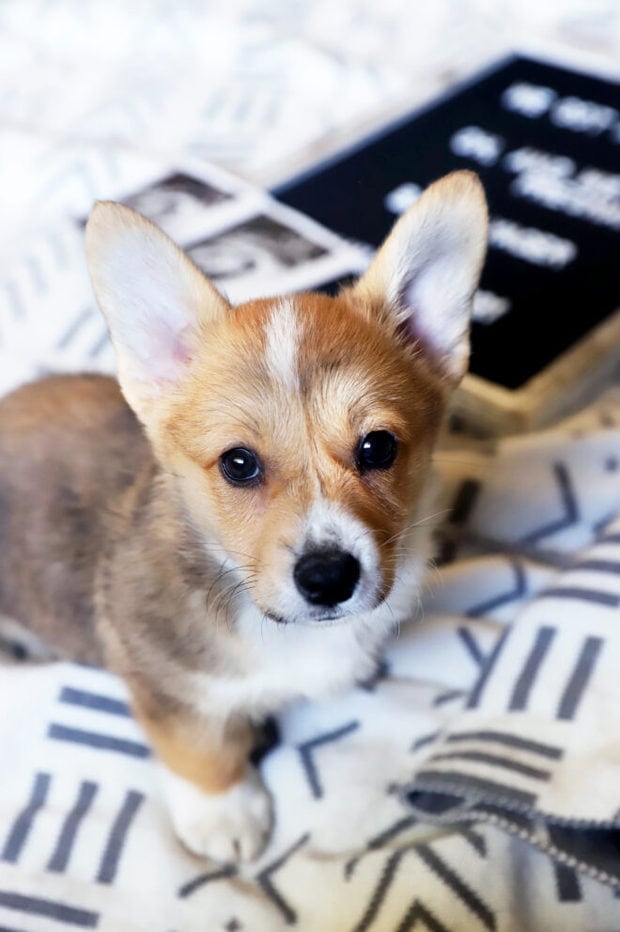 BOOM, preggo-town.
Will was at home with me. I literally just took the test as a "just in case" moment and I walked out of the bathroom with the biggest smile after seeing that second line show up. No wonder I was feeling hungover. I thought maybe I was drinking too much and not realizing it, but it was just this whole preggers thing!
Nausea is finally going away so I'm feeling a LOT better.
Fun fact: the glow they refer to is just a constant sheen of sweat from being nauseous all the time in the first trimester.
I'm still tired beyond all words, but I'm pretty sure that is because of lil' Mochi waking up at the crack of dawn every day. It's a lovely preview for motherhood!
I seriously do NOT know how you mamas out there do it when you already have a kid. Being pregnant takes it out of me every single day, and it's enough with a puppy, a dog, and trying to be a somewhat coherent wife. Having a child to take care of while feeling like I've been hit by a truck every day? YOU LADIES ARE ROCKSTARS.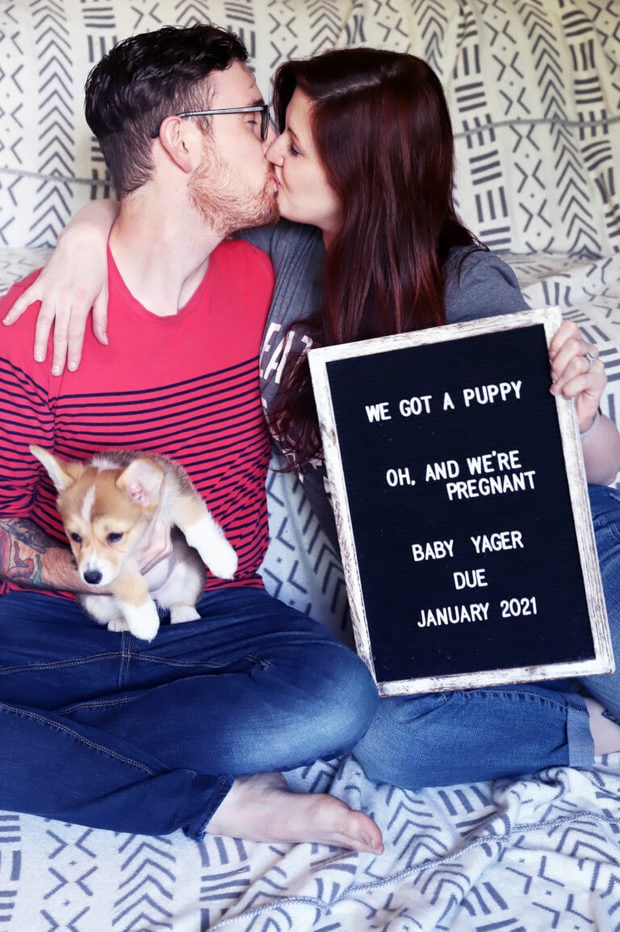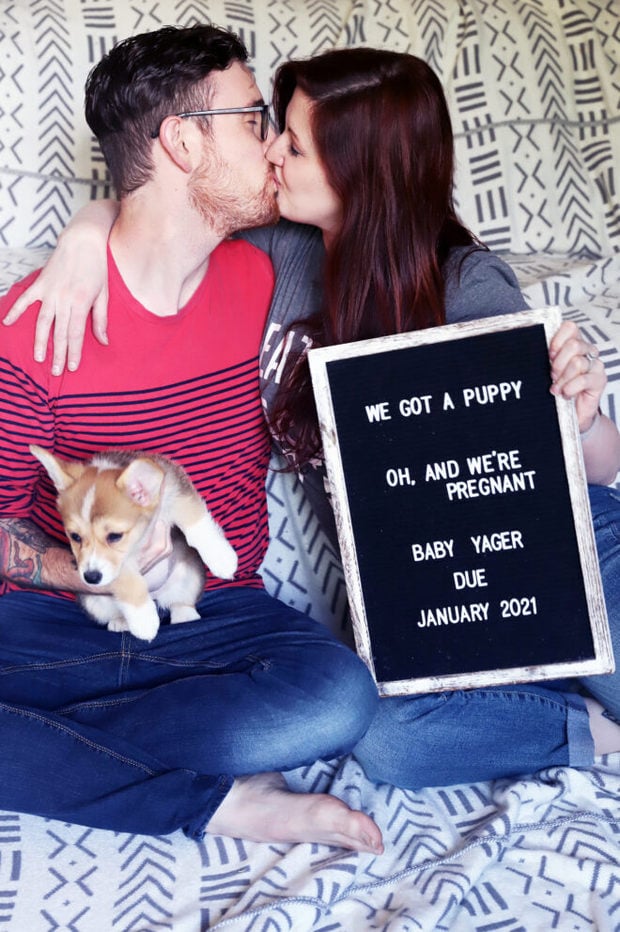 First Trimester Recap Must-Haves
Apps I'm Using:
Currently I am using The Bump App and What to Expect.
I also use Pregnancy+ to track my weight each week. All of these have great information and I love that they are slightly different so it's not just the same info repeated to me. I prefer the info on The Bump App the most.
Books I'm Reading:
I started out with What to Expect When You're Expecting. While this is a big book of info, it's also a big book of questions and answers that sometimes cause more worry than anything else. It was nice for an overview of specific things about my body and what's happening.
Since I have switched to Nurture and Expecting Better. I love both of these books for different reasons. Nurture feels more personal, down to earth, and deals with the mental/emotional toll in addition to the physical changes.
Expecting Better is the book for you data nerds out there. So many articles out there tell you things you should and shouldn't be doing, without anything scientific to back it up. This book delves into everything we as women are told we should and shouldn't be doing, giving you reliable and realistic data. It takes a weight off my shoulders and has been a fantastic reference.
Working Out:
If you know me you know I was SUPER into going to the gym, but then came along COVID. Everything shut down and I was trying to keep up with their online workouts, but then I go pregnant. The only thing that really gave me energy was running and power walking.
So I turned to Peloton. I don't have the equipment but I am loving the app. We have a treadmill and since it's a thousand degrees outside, I love to do the power walks, walk + runs, and short runs in the air conditioned basement. There's also some great full body workouts on there, including short upper body and lower body workouts that I've been doing until I get comfortable enough to get back in the gym.
Skincare:
I had finally gotten my skin somewhat under control, but pregnancy changes ALL OF THAT. In an effort to not put harmful chemicals into my body for baby to absorb, I had to revamp everything from cleanser to lotion to shampoo. I do have to say that I did go through a BIG breakout in switching over from my normal skincare routine. However, it was worth it because my skin is pretty much clear now! Here's the skincare products I've been using twice a day.
Tula Purifying Face Cleanser – fantastically priced by the way!
Drunk Elephant B-Hydra Intensive Hydration Serum for moisture and Drunk Elephant C-Firma Vitamin C Day Serum to prevent dark spots that form during pregnancy. These are pricier for sure, but super effective so far. Plus all preggo-safe ingredients!
Food Things:
Non-alcoholic beer/wine/spirits
One of the things I really miss is a cold alcoholic beverage at the end of a long day, especially during the summer… In an effort to transition in the land of no drinking, I've been enjoying some non-alcoholic beers and wines, as well as zero proof spirits. Currently waiting on Seedlip but I do have Ritual Zero Proof and am planning to experiment with some mocktails soon. It's going to be hard not churning out the new cocktails for you all, that's for sure.
Mocktails
Been keeping them super simple, with soda water and grapefruit juice or lemonade, also arnold palmers with sparkling water (I'll be posting this recipe soon!)
Food cravings
Pickles, chocolate, candy, Nutella, burgers, steaks, fruit, mac and cheese, cookie dough (ummm Ben & Jerry's makes edible cookie dough now.. HOLY MAGIC), BBQ (like the ribs I posted yesterday!)
Food aversions
Chicken (except for shredded or when it's add to things like soup or mac and cheese, this is slowly going away though), artichokes (couldn't eat my fave spinach artichoke dip…), deli meat (which is good since I can't eat it)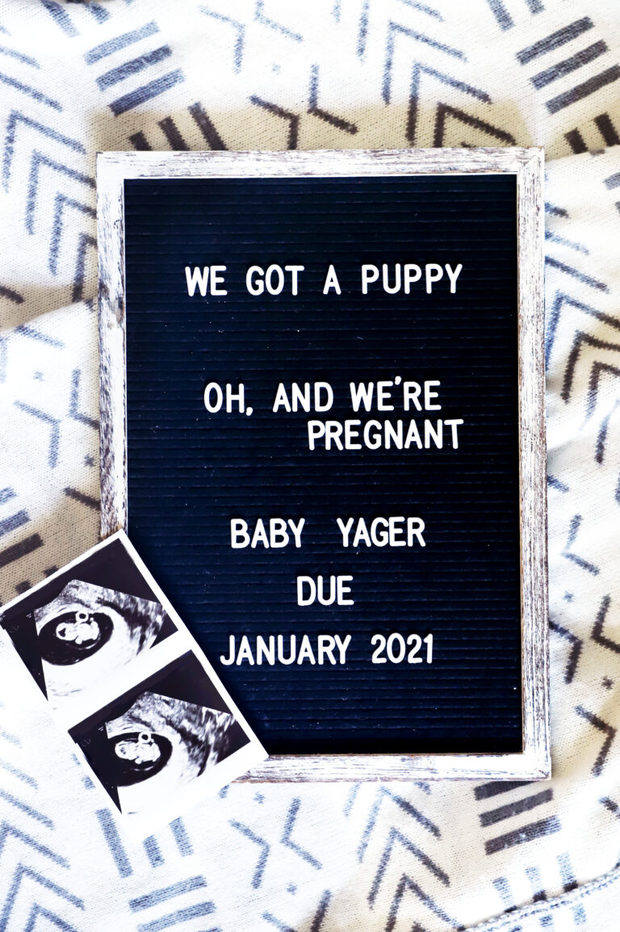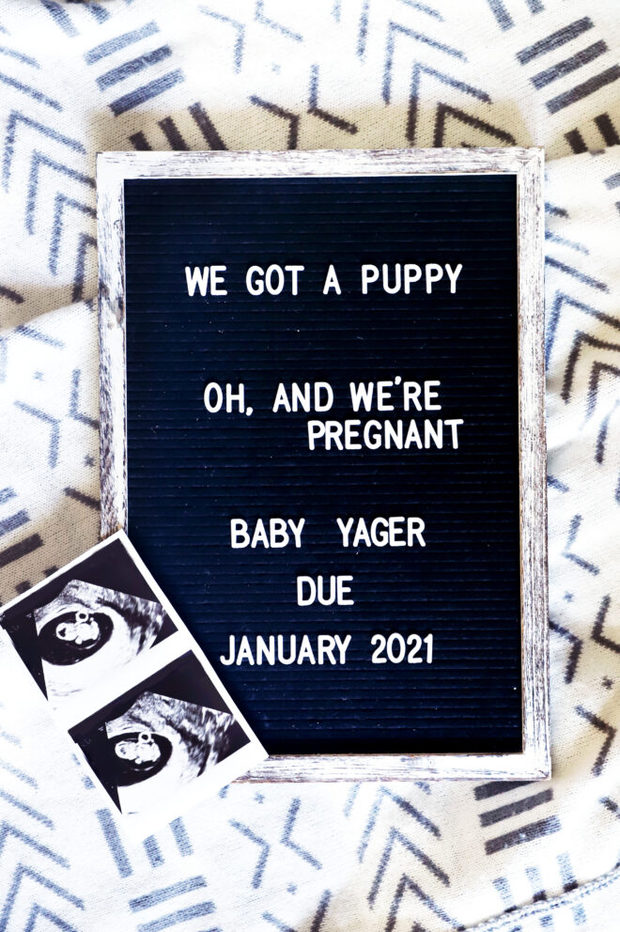 I hope you enjoyed this little first trimester recap! If this can be helpful for at least one of these, that would be AWESOME.