When you want to get the most out of your vacation at sea, look no further than my Cruise Ship Secrets for Millennials. Whether you have never been cruising before or are a seasoned pro, my tips and tricks to making the most out of your cruise on the Carnival Vista are going to open your eyes to so much more than simply lounging by the pool and going on excursions.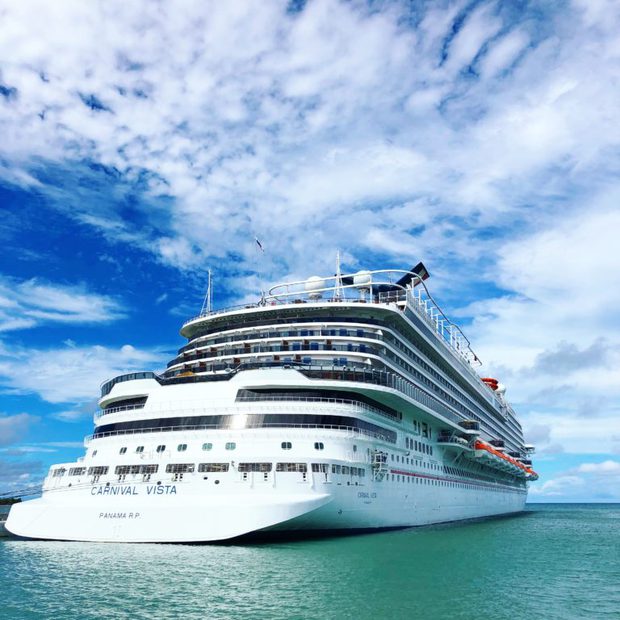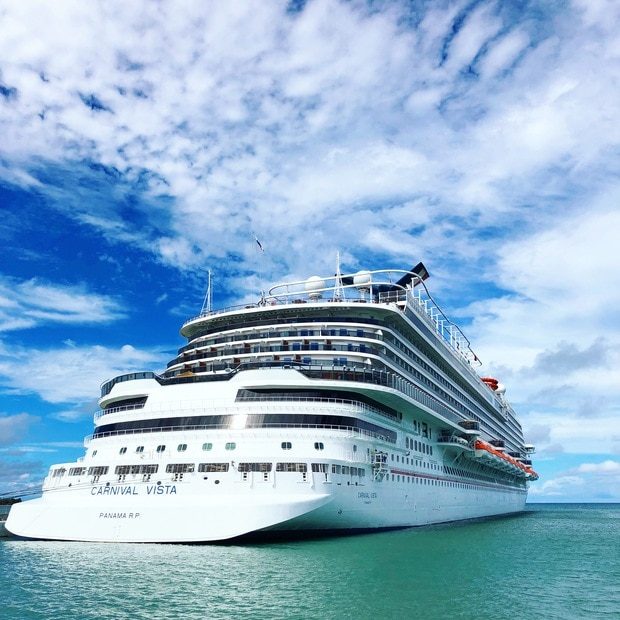 Disclosure: This post was sponsored by Carnival. All opinions are my own, as usual. Thank you for supporting the brands that support Cake 'n Knife!
As a girl who had never been on a cruise before in her life, I was honestly a little unsure about going on my first cruise.
Now I knew I picked an amazing cruise line (Carnival), and I knew I would have fun, but as someone who plans their trips out with intensive itineraries, I wasn't sure how a vacation at sea would go for me.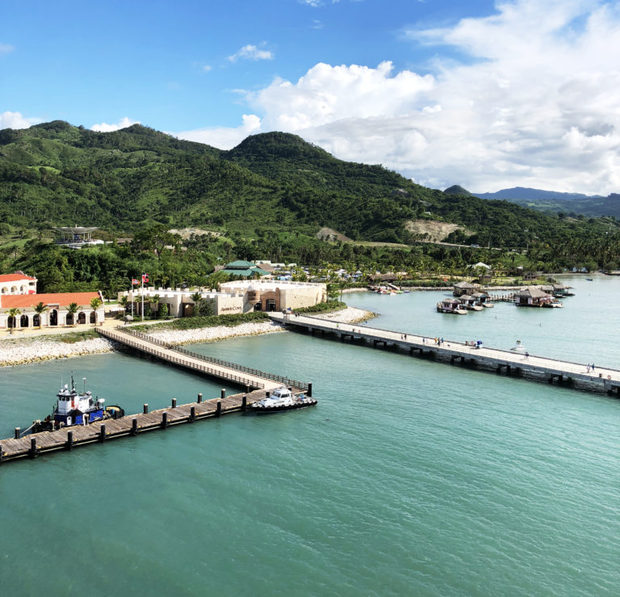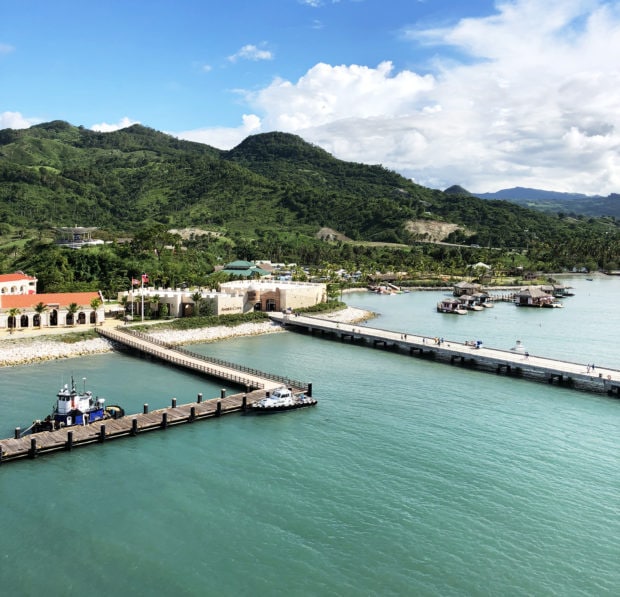 Especially considering we cruised immediately following the insane amount of hurricanes that thrashed Puerto Rico, St. Marteen, and so many more places.
Even with a changed itinerary the week before we set sail, I couldn't have asked for more out of a vacation.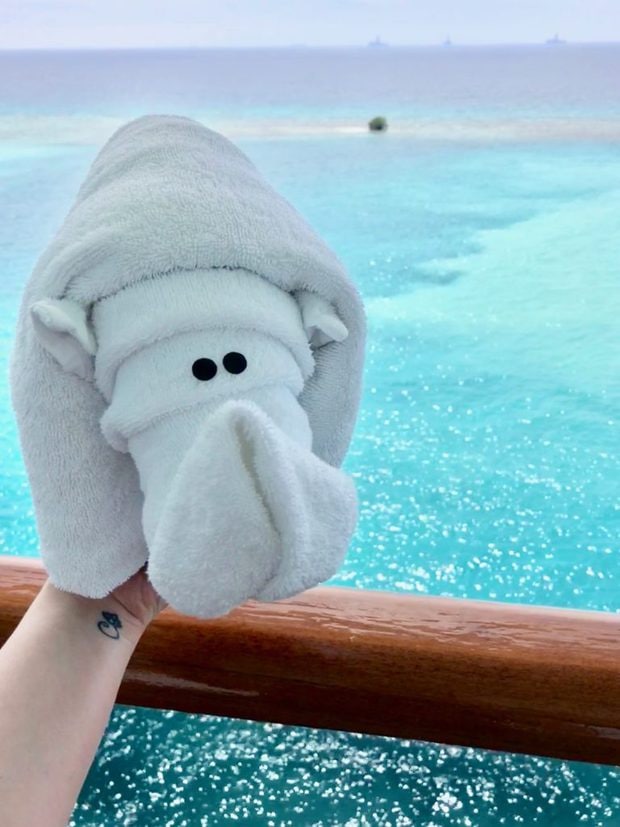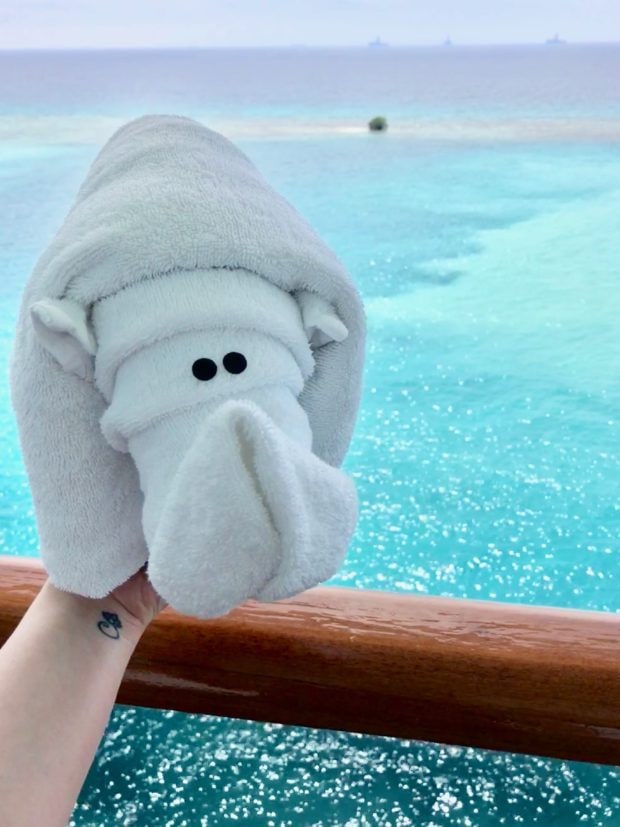 Please note that some of the links below are affiliate links. If you make a purchase through one of these links, I will receive a small commission. Thank you for supporting Cake 'n Knife!
If you follow me on Instagram, you probably saw the 8 days I spent on the Carnival Vista in my stories and posts. From blue seas to cocktails, incredible food to endless exploration and fun (and that was just on the ship!), I had the time of my life.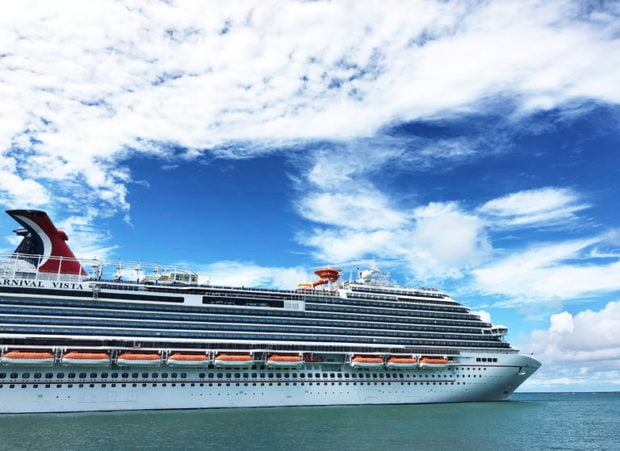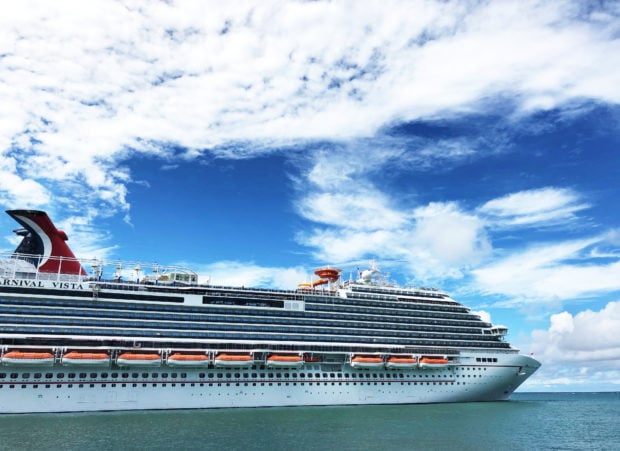 With my zest for exploration, you know that I experienced every corner of the Carnival Vista. Now that I am back and settled into normal life (booooo) again, I can finally share all my secrets with Y-O-U.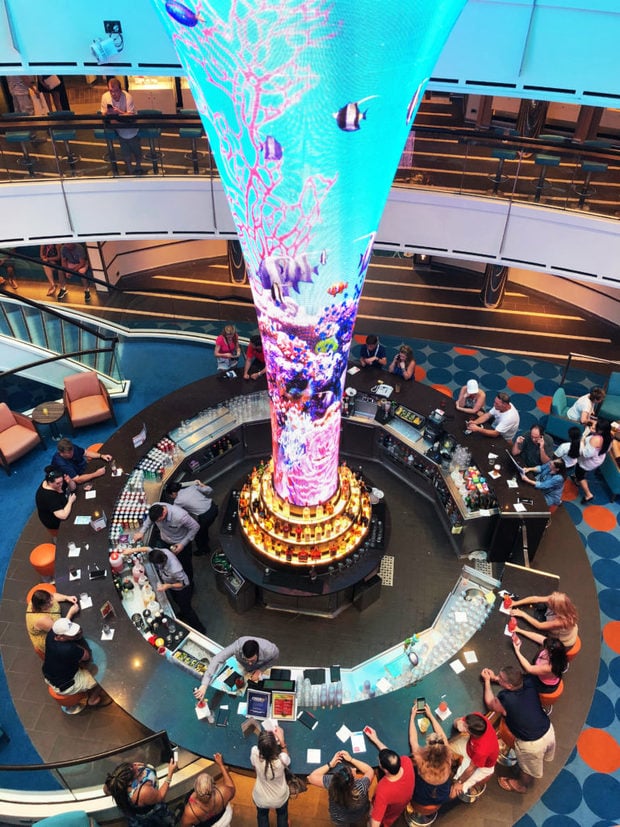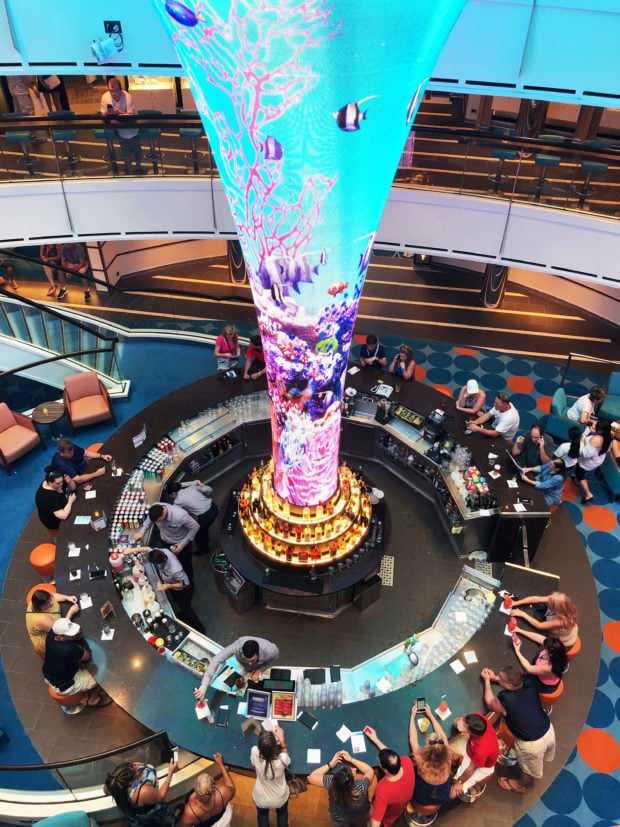 All these tips and tricks are going to help you get the most out of your Carnival Vista cruise. Trust me, by the end of this post you'll be headed to the Carnival site to book your cruise!
Secret #1: Make the First Day Count
The first day (i.e. the day you get on the boat and set sail) is one of the most important.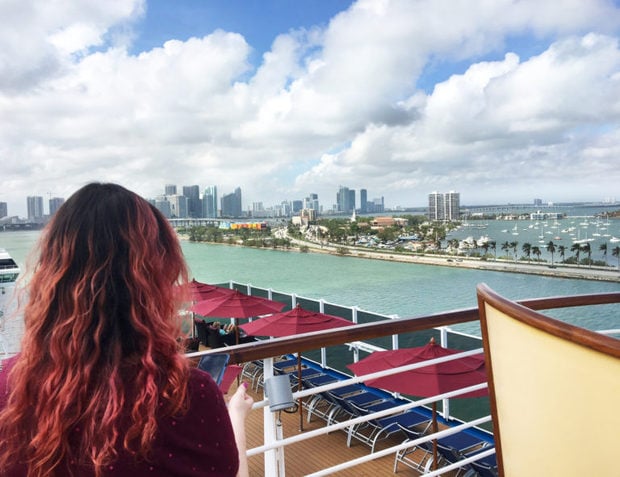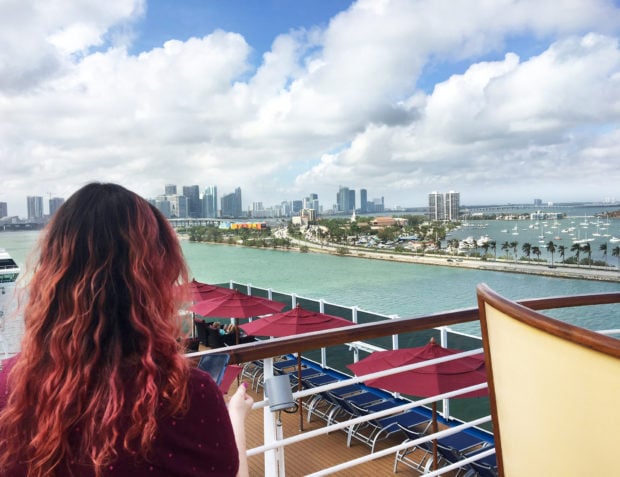 All I can say is Priority Boarding is no joke and totally worth it. Getting to the ship early to drop our things and explore the boat was the most valuable thing we did.
To have the time to just grab drinks, get to know the boat layout, stake out our favorite spots (see more on that later) and make reservations at the restaurants (DEFINITELY do this the first day because the majority of people don't think to and you'll get your preferred time!) – it was the perfect way to pass the day before we set sail.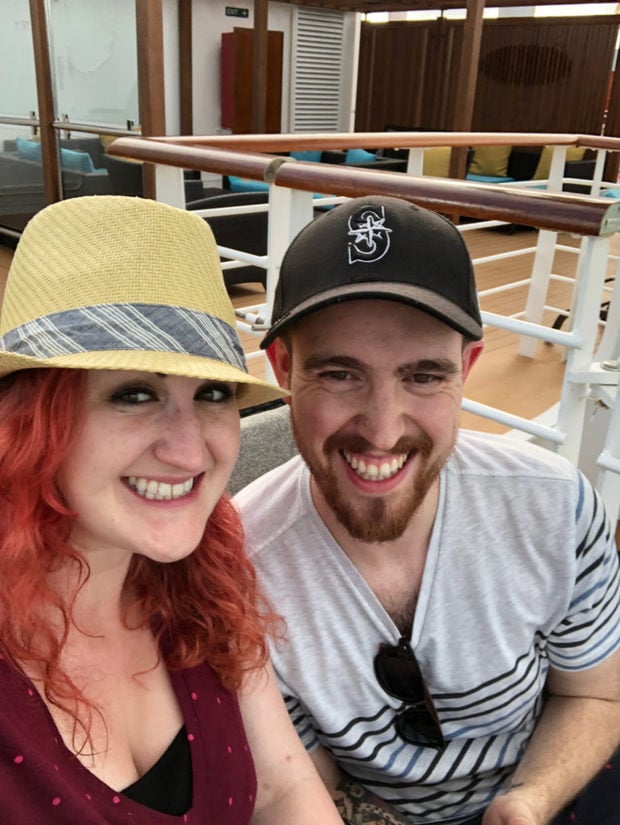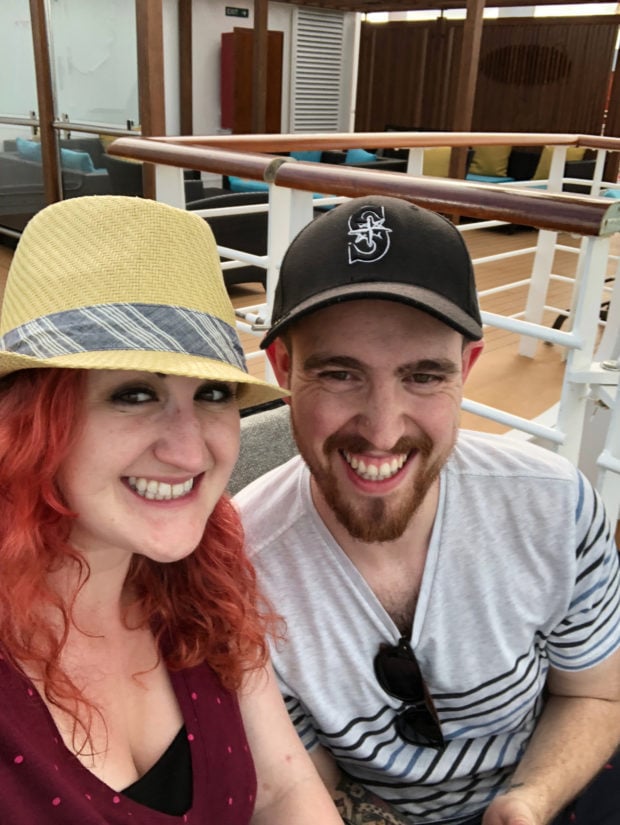 Just be sure to grab a killer spot about a half hour before you are due to set sail. I would HIGHLY recommend the Serenity adults only deck where you can cuddle up in a day bed or a couple of chairs for the perfect ocean view.
Secret #2: Do The Fun (What You Think Might Be Corny) Stuff
So, I know us Millennials don't always love the corny stuff. Therefore some of the things on the cruise might seem like they are summer campy.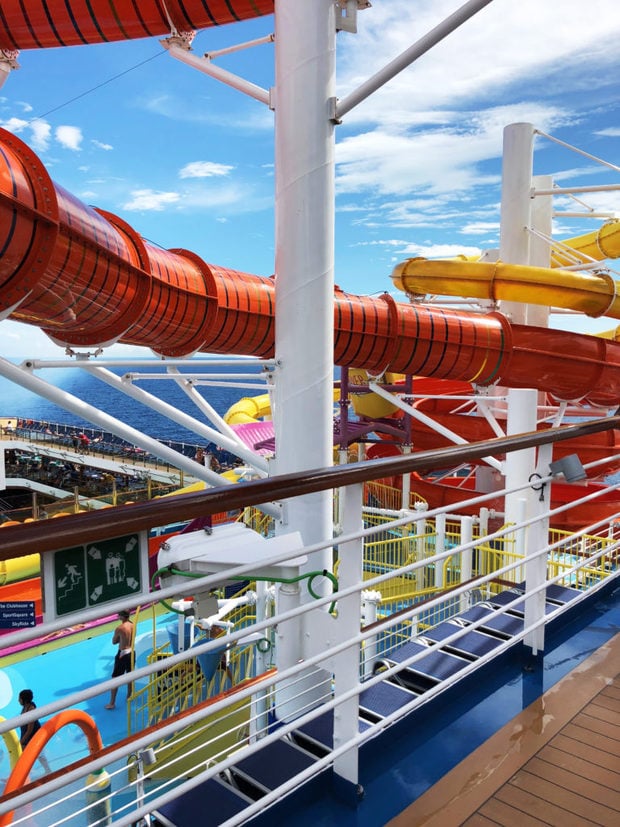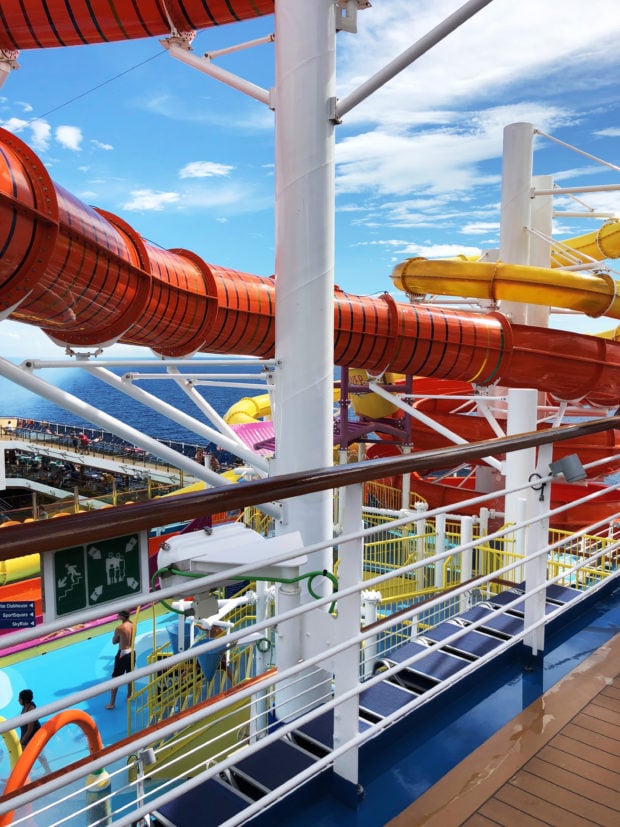 BUT they are summer campy in an amazingly great way.
This is why you need to embrace the corny.
Get all dolled up for elegant night and have dinner. Grab a seat at a bar and watch as women in insanely fancy gowns stroll by.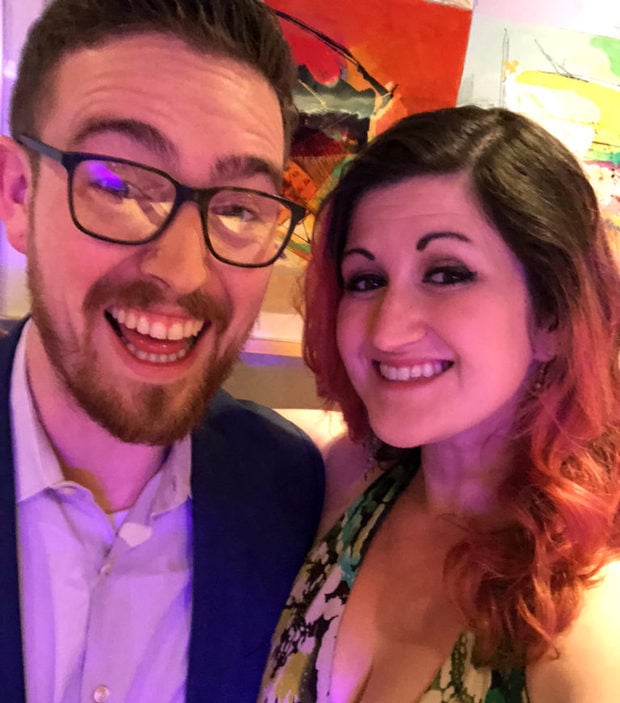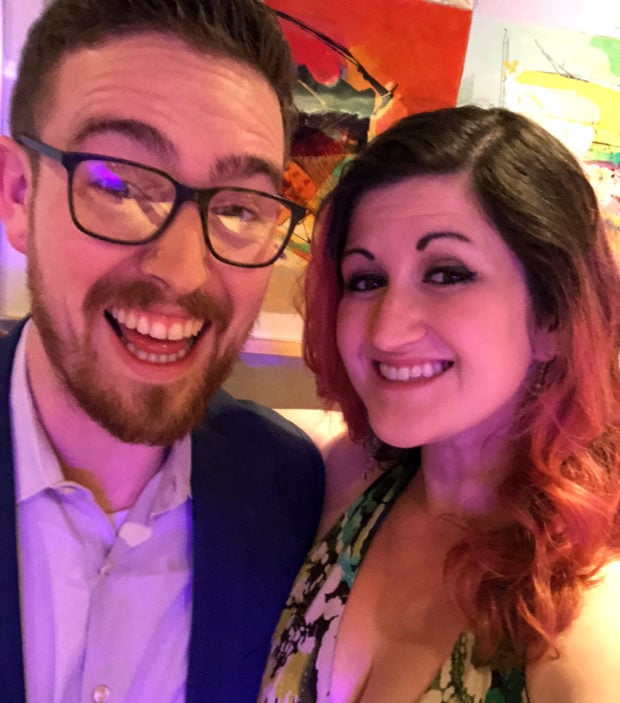 We saw a giant group do a theme night of dressing up in 1920s attire and it was the highlight of the night!
Do the random trivia and games that go on.
Even if you don't participate, go watch the random gathering that pop up (like when Director Schwartz taught everyone the Thriller dance and I died laughing at the bar).
Check out the nightclub because it's actually a ridiculously fun time (without any icky guys lurking in the corners checking you out and trying to buy you drinks).
Embrace the summer camp vibes. Give into the fun. Let loose already!
Secret #3: Cuddle Up for a Movie
One of my FAVORITE things we did was cuddle up to watch a Dive In Movie.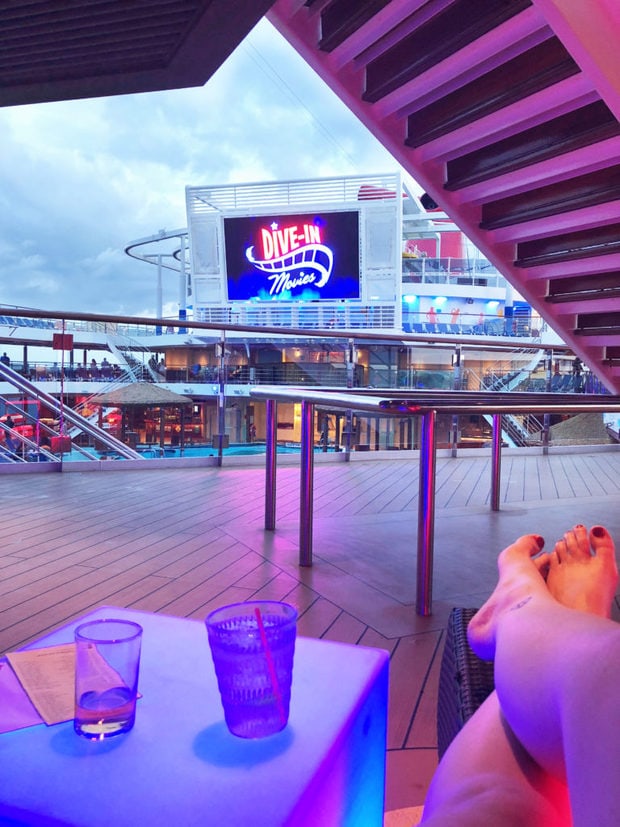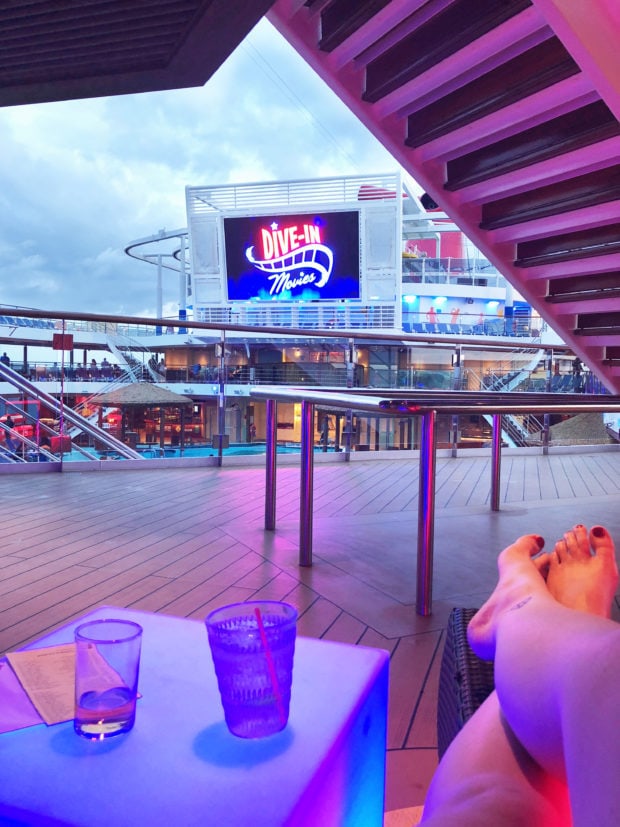 Though I always love a good IMAX movie, it was so refreshing to watch a movie outside as you roll through the ocean with just the right breeze blowing through your hair.
Our favorite thing was grabbing a spot one level up from the main Lido Deck, specifically the little love seat couches with the light up cubes.
There's free popcorn on the Lido Deck, and if you get there early, send one of you to grab one of the pizzas at Pizzeria Del Capitano to snack on during the movie with your popcorn and cocktails.
Also, if you ever have a big day at a port (or have the unfortunate luck that I did of getting sick halfway through the trip), a night in your room is pretty dang pleasant when you have pages of on demand movies to choose from 😉
Secret #4: Find "Your Spots"
One of my most important secrets is to find your spots on the ship.
Find your favorite quiet spot on the ship to gaze out into the sea with a good book (may I suggest the starboard side on Level 4 by the Liquid Lounge in the back of the boat?).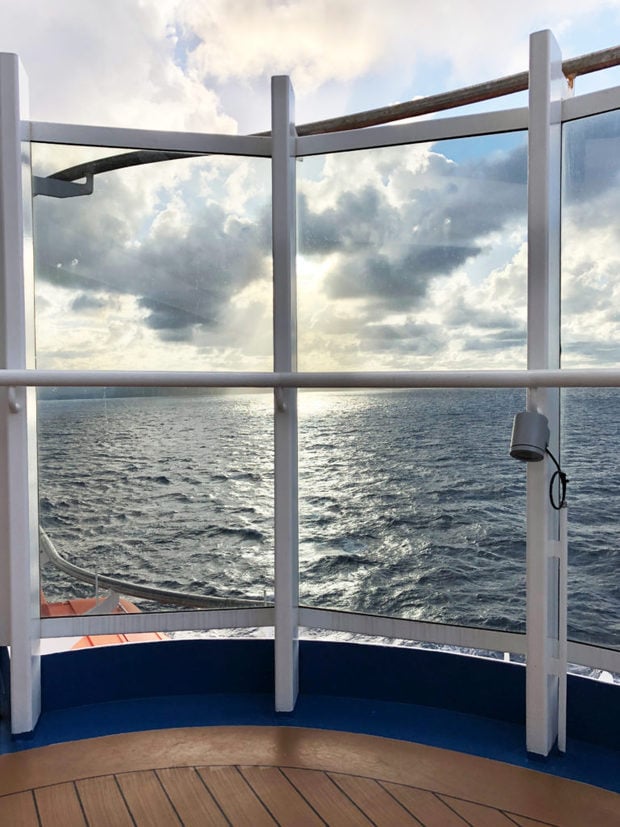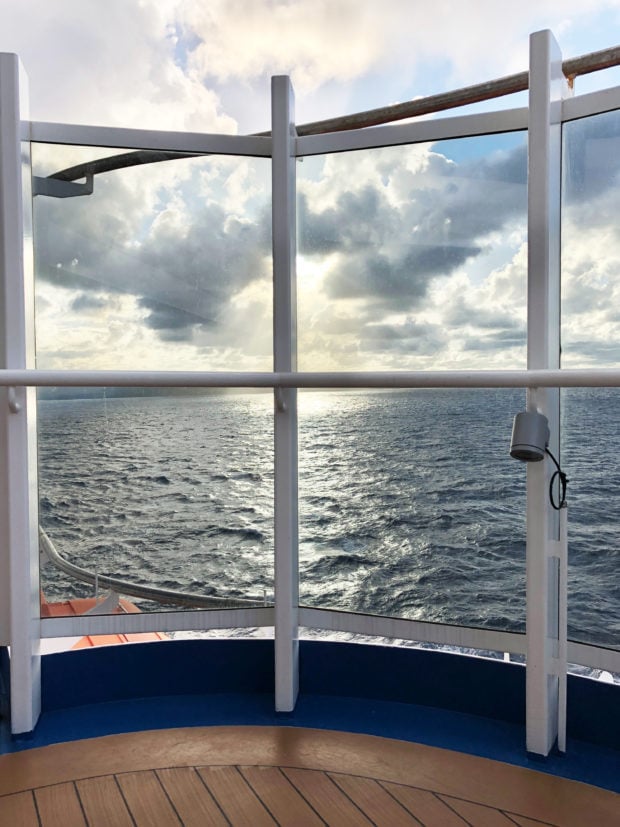 Explore all the bars and find your favorite to start and end the evening with. For us it was the Alchemy bar for craft cocktails (anytime, because the Romanian blonde bartenders were a freaking riot) and the bar at Fahrenheit 555 for wine (go early because they will only let you drink at the bar if they don't have people seated there for dinner).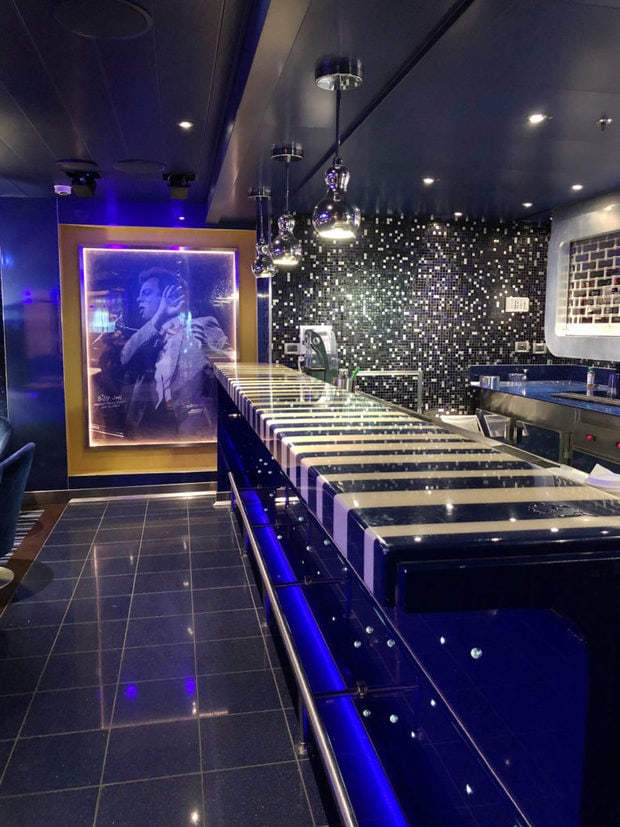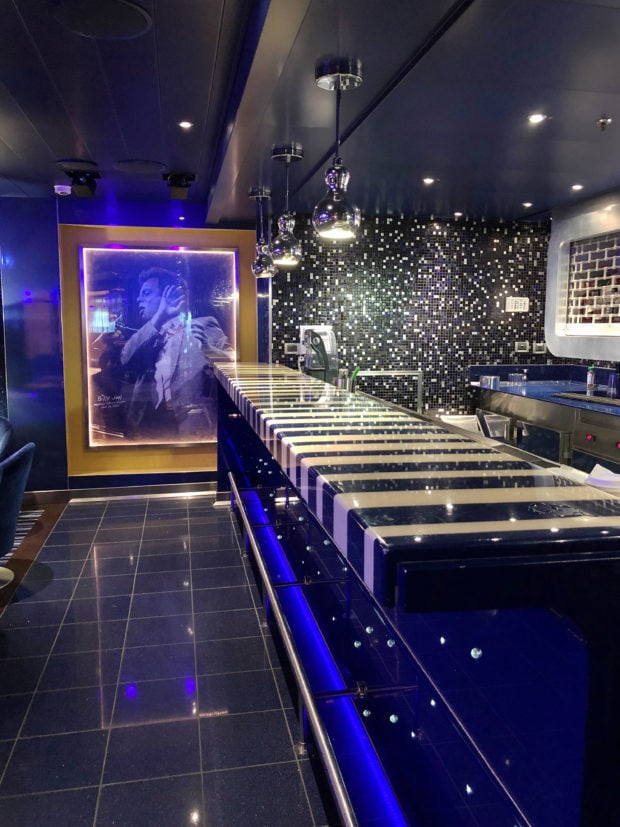 When you want some peaceful relaxation, the Serenity adults only deck at night is AMAZING. While everyone is dinner, sneak up there for a soak in the hot tub under the stars.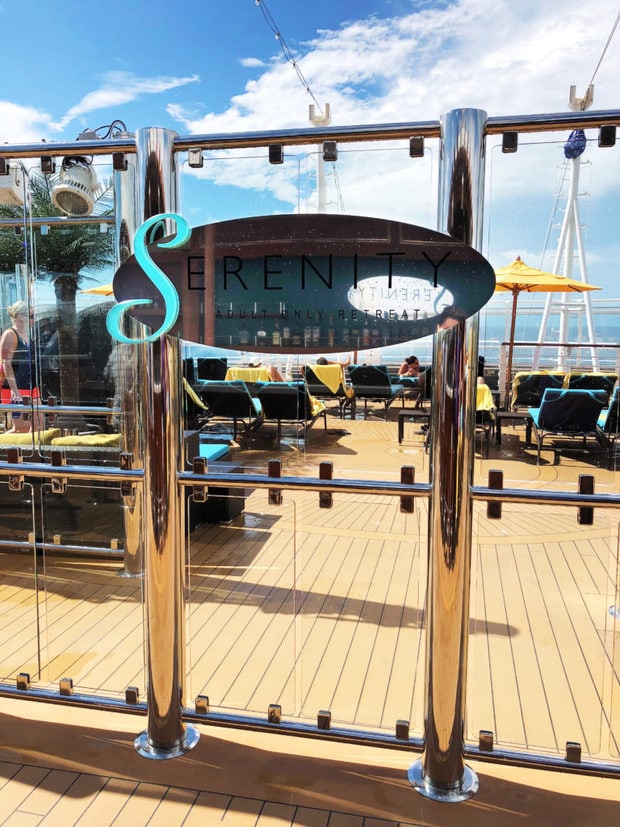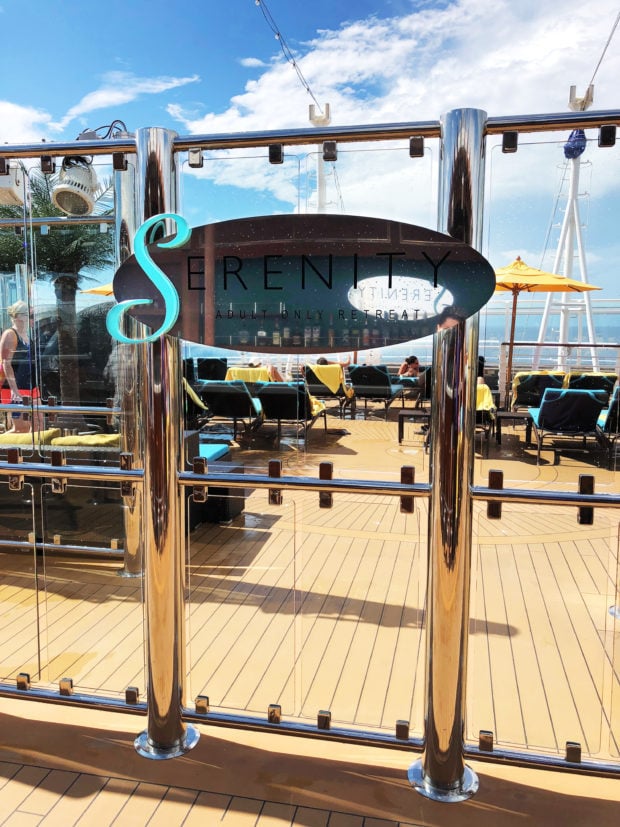 Whatever your speed might be, finding your go-to spots really makes all the difference.
Secret #5: Don't Take Yourself Too Seriously
Comedy, Art Auctions, and Shows, Oh My! There's a LOT to do on the ship – let's just get that straight.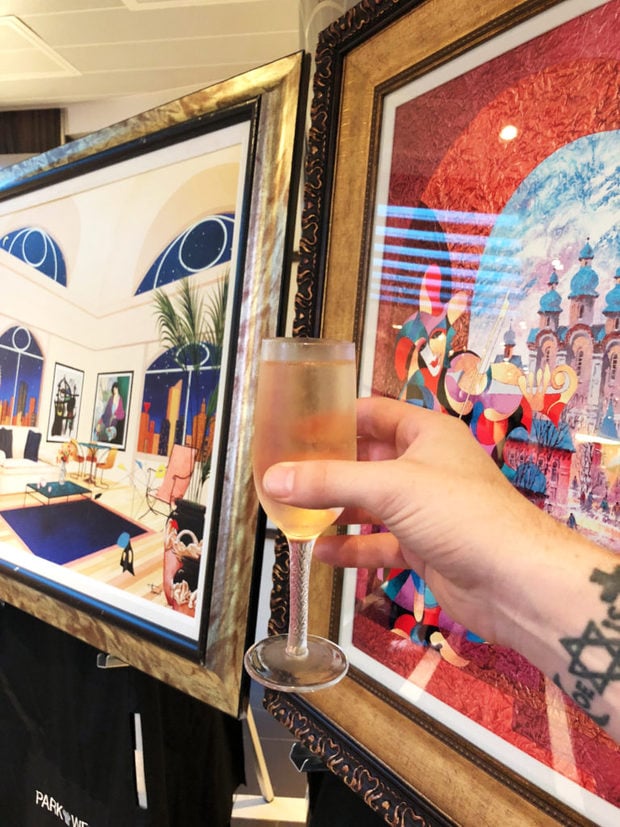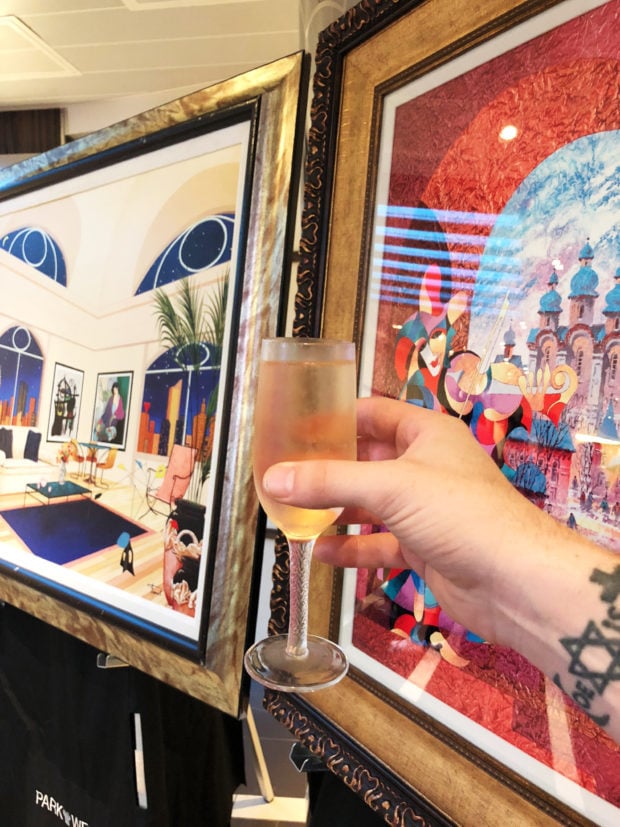 There's shows and comedy and art auctions and an IMAX and an arcade every dang day. The key is, don't take yourself too seriously. Don't think that just because you are on a ship, that means any of the entertainment is lacking.
Because it's not.
We practically busted a gut laughing at all the different comedy acts they brought on (and they bring on new people halfway through, so no endless repeats of the same thing!).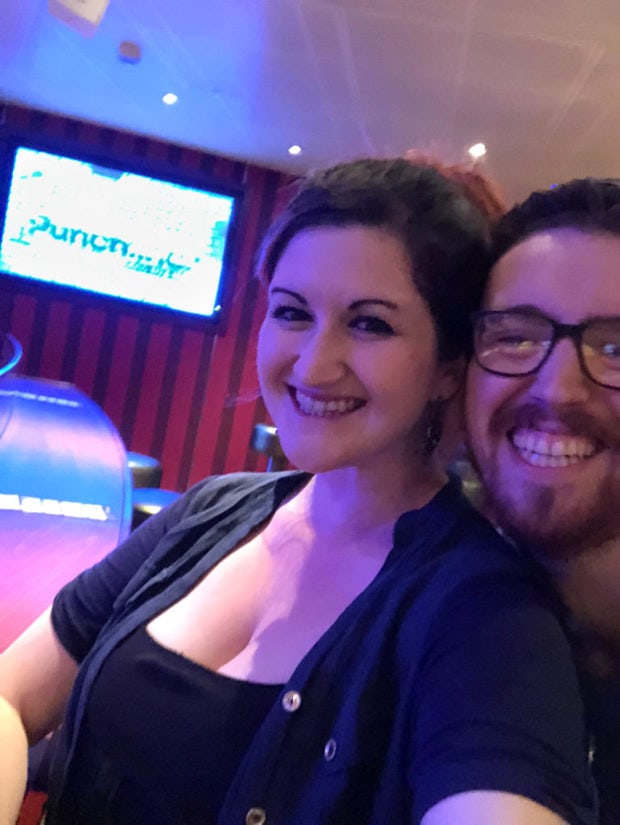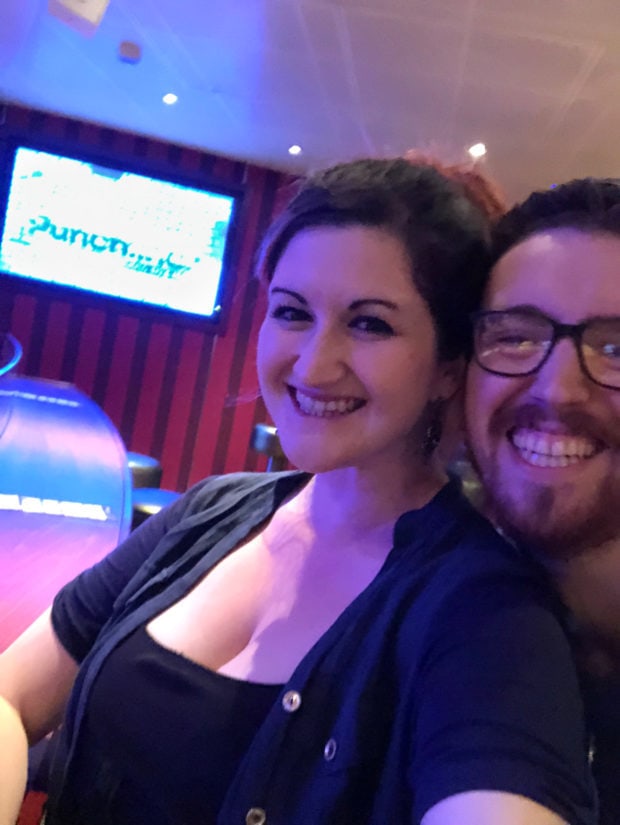 We were awed by incredible shows and acrobatics and magic.
We had a ridiculously fun time at the champagne art auction (yay for free champagne and art education!) – heck we even bought a set of paintings that we are anxiously awaiting right this moment!
We played at the arcade like children and had a freaking ball.
We challenged each other to a game of cornhole (which I WON) and when you are playing with a view of the ocean… it doesn't get much better than that, does it?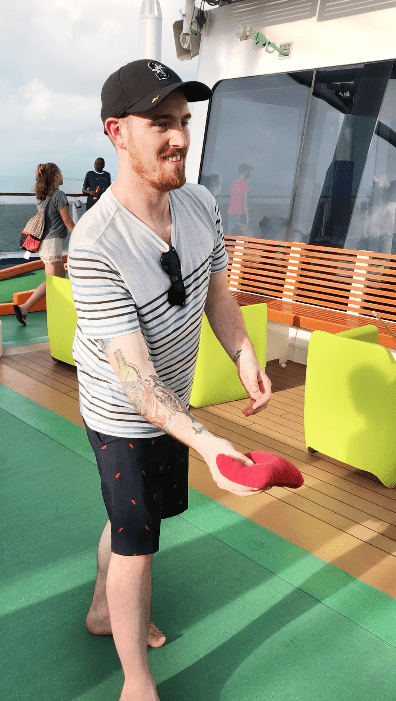 The point is, the Carnival Vista is the Carnival flagship for a reason. Every show, every event, every act – it's all meticulously planned and oh-so wow-worthy.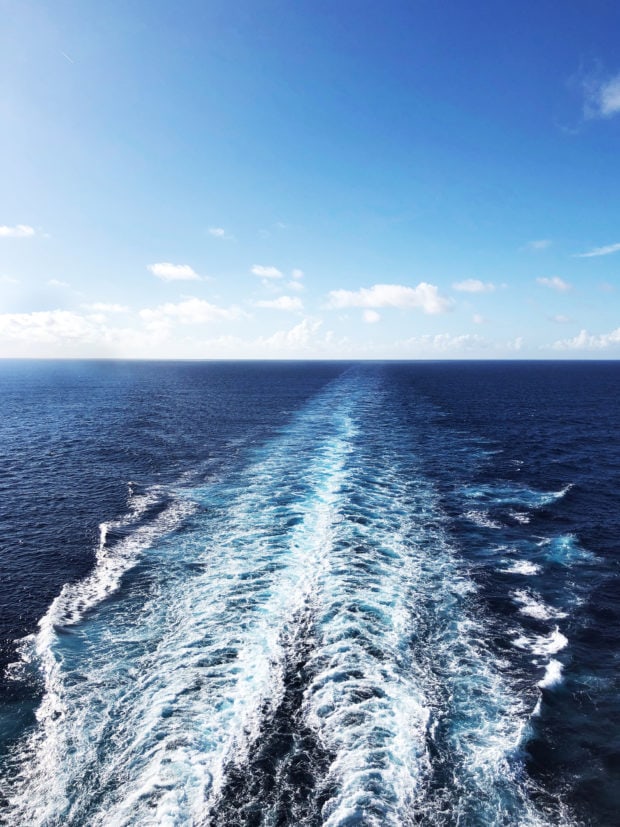 My Cruise Must Haves