I stepped a wee-bit out of my comfort zone and decided to get a bit more healthy with this one.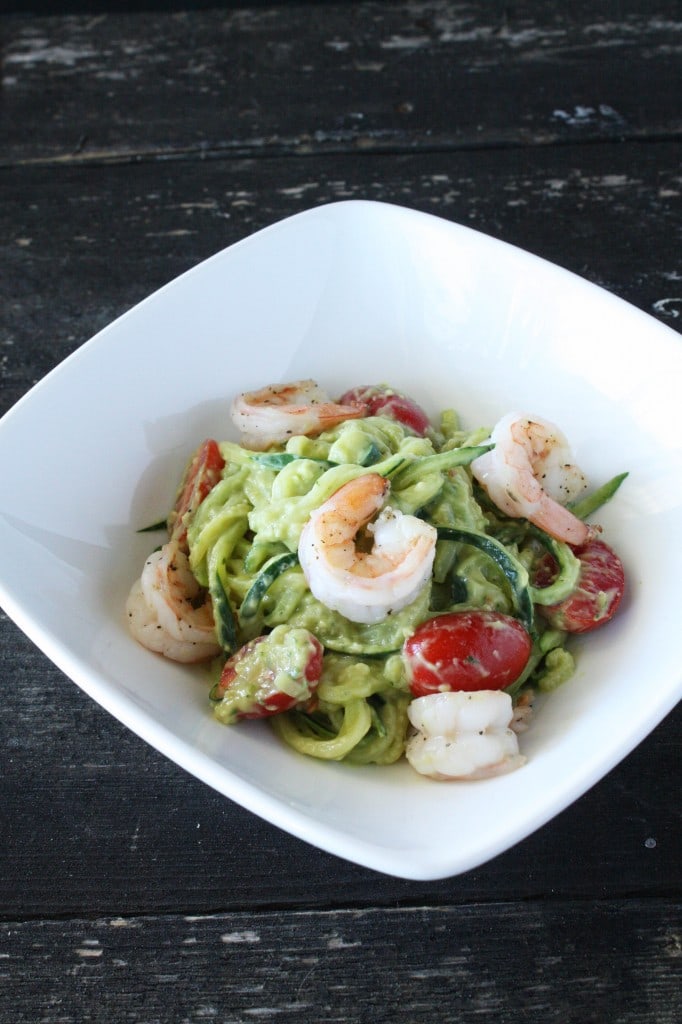 My body has been craving healthier foods lately, but the one craving I cannot avoid is PASTA (big surprise there, right?).
I was skeptical at first to try veggie pasta. I mean, how could my mind fall for this healthy pasta substitute? Surely it can't be THAT good.
Well I was wrong. Big time. It is beyond good. Like summers-off-no-responsibilities-endless-days-of-ice-cream good.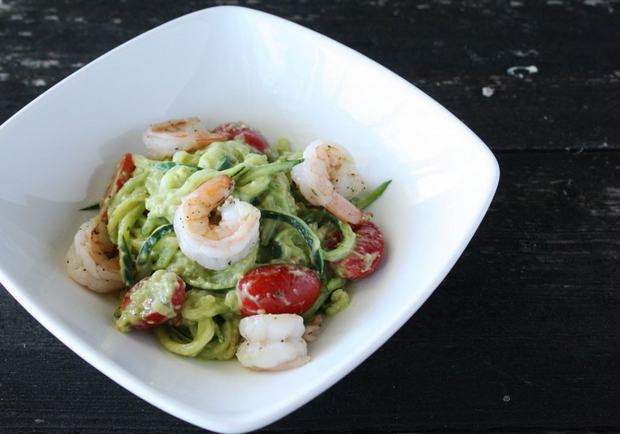 Ok so maybe endless days of ice cream would be a little better. But only a little…
The weirdest part of this whole zucchini pasta experience is the fact that I used to despise vegetables. And I am not talking about as a child; I mean just a few years ago before I decided to really start experimenting with food. It's crazy to me that green things on my plate no longer look foreign and scary. They are now these welcome little bites of heaven, and in this case, an entire bowl full of them.
I believe this is what they call "progress" or "growing up" or something.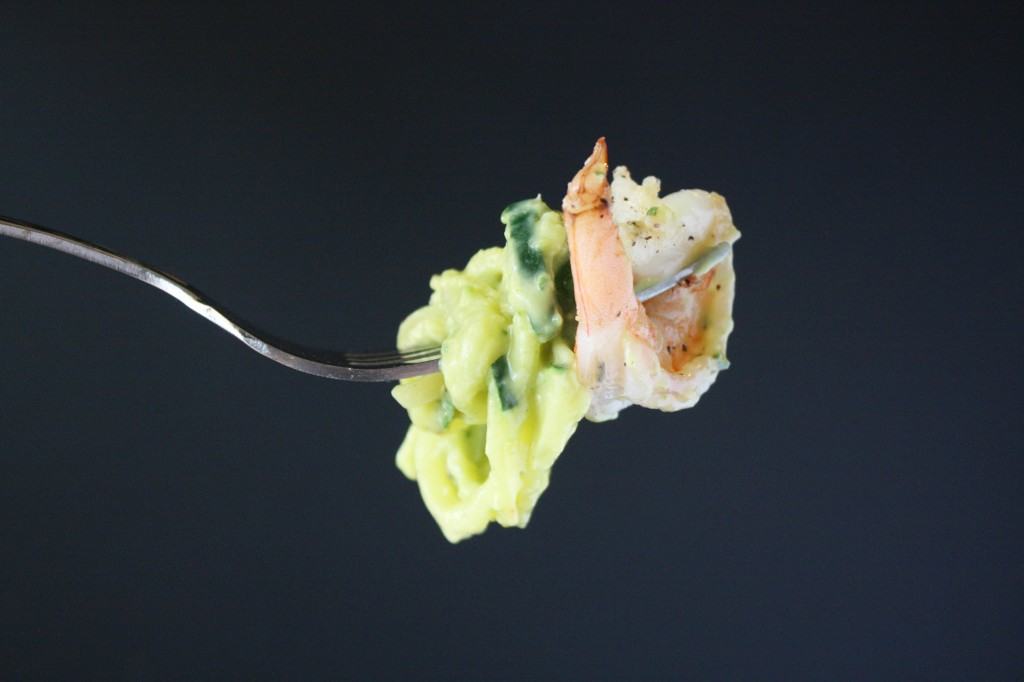 At least growing up comes with shrimp and avocado. Otherwise, I might not be able to handle it.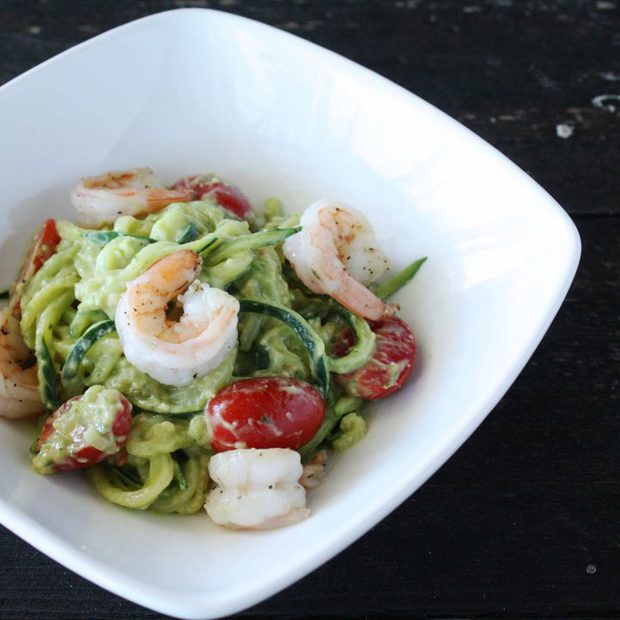 Zucchini Pasta with Creamy Avocado Sauce & Shrimp
Fresh and healthy veggie dish, perfect for summer.
Ingredients
3 small zucchini
6 oz shrimp, peeled and deveined
1 Tbsp olive oil
½ cup cherry tomatoes, halved
1 ripe avocado
2 cloves garlic, minced
2 Tbsp lemon juice
¼ cup basil leaves
Salt & pepper
Instructions
To make the sauce, combine avocado, garlic, lemon juice, and basil in a food processor (or blender). Puree until all ingredients are combined and the sauce is smooth. Season with salt and pepper to taste. Set aside.
Use a mandoline to julienne the zucchini. If you don't have a mandoline, you can simply slice the zucchini into thin strips by hand (essentially you are going for the size of linguine, or thinner if you prefer).
Heat a pot of water over high heat. Once the water begins to boil, add your zucchini pasta. Cook for one minute and then quickly remove the zucchini to a bowl of cold water to stop the cooking process (i.e. blanch your veggies!). Drain the zucchini and set aside.
In a medium saucepan, heat 1 tbsp of olive oil over medium heat. Add shrimp to the pan, season with salt and pepper, and cook until pink.
Add the shrimp, avocado sauce, and cherry tomatoes to the drained zucchini pasta. Mix until thoroughly combine and serve immediately.