Citrus Tom Collins
Citrus Tom Collins is the brightness I've been craving for cocktails since fall began. The simple cocktail is made even more citrusy with the addition of fresh orange juice, just the right blast of sunshine you need for happy hour this week!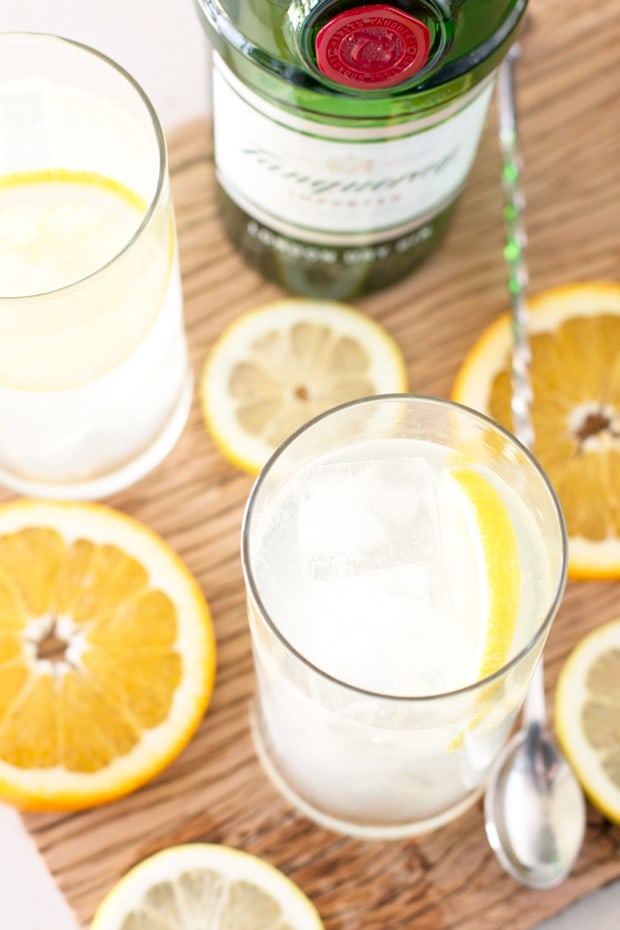 Who's ready for a breath of fresh, fruity air in the middle of winter? I sure am. This week started off a little rough, I'm not gonna lie. But yesterday it all turned around with a little positivity, gin and some citrus.
It always amazes me how we all have the power to force ourselves into a good mood. Ok, sometimes there's just no getting out of a bad mood, I know. Most of the time you can turn it around though, especially when you start blasting those mood boosting playlists on Spotify. SO much fun in the middle of a dreary Wednesday. You all know my affinity for dancing around the kitchen (well the entire house really). All I can say is yesterday I got my groove on, hardcore.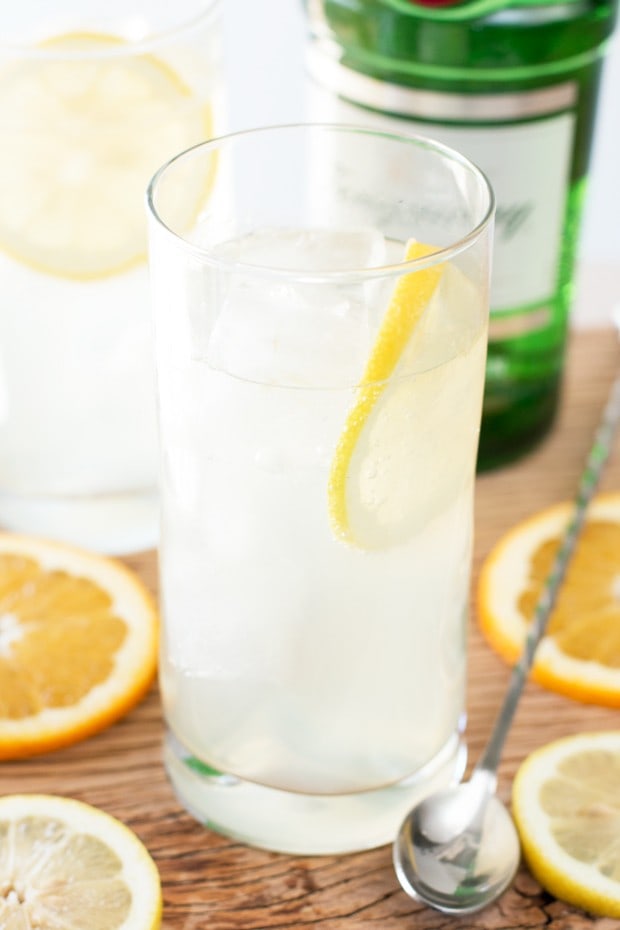 During my flailing about I managed to make time for a cocktail (I'm sure you're all shocked that I made time for gin…. HA). I needed something to match the bright mood I was in so I went straight for citrus.
Usually around this time of year I'd be visiting my dear grandmother in Florida. Since she passed, I've been missing those January retreats to warmer weather and the beach. Actually, the first time I had a Tom Collins was deep in the elite center of Boca Raton where I pretended to fit in with those power lunchers and their Ferraris. My uncle ordered one and all I heard was him say it had gin, so you know I was on board.
With my craving for sunshine and warmer weather being so strong right now, I decided to amp up the citrus flavor in the typical Tom Collins with some fresh orange juice. Don't be fooled, this is not a sweet cocktail by any means. It's tart and strong, with just the right touch of sweetness so your lips don't pucker up tooooo much.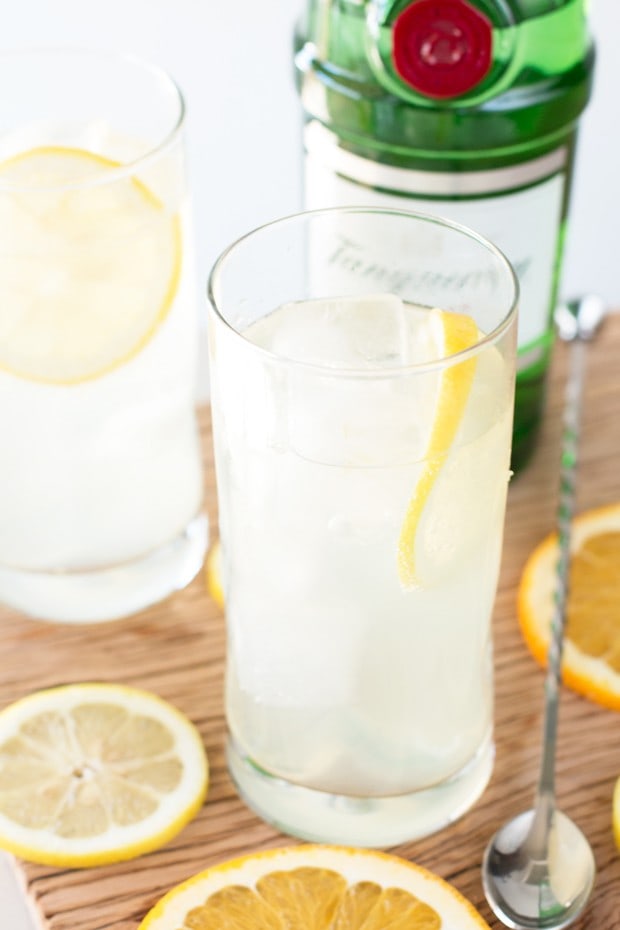 Even though I may not be visiting the beach and partying on South Beach with margaritas the size of my head this year, I'll be there in spirit, sipping on my Tom Collins and pretending the weather's warm enough outside to justify shorts.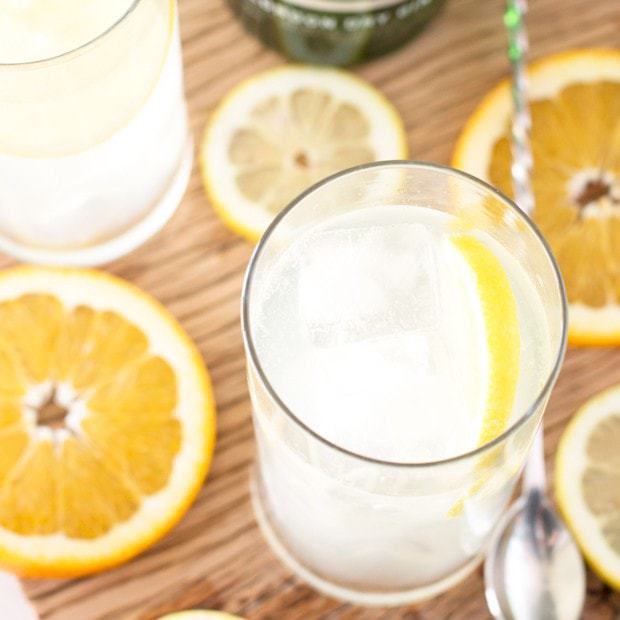 Citrus Tom Collins
A more citrusy take on the classic cocktail.
Ingredients
1 1/2 oz gin
1 oz simple syrup
1/2 oz fresh lemon juice
1/2 oz fresh orange juice
Club soda
Instructions
Combine gin, sugar, lemon juice and orange juice in a highball glass filled halfway with ice. Stir together and top with club soda. Garnish with lemon circles.