Breakfast tostadas with guacamole are a healthy way to start the day, guilt-free and with lots of protein. You'll be full until lunch, without the guilty conscience!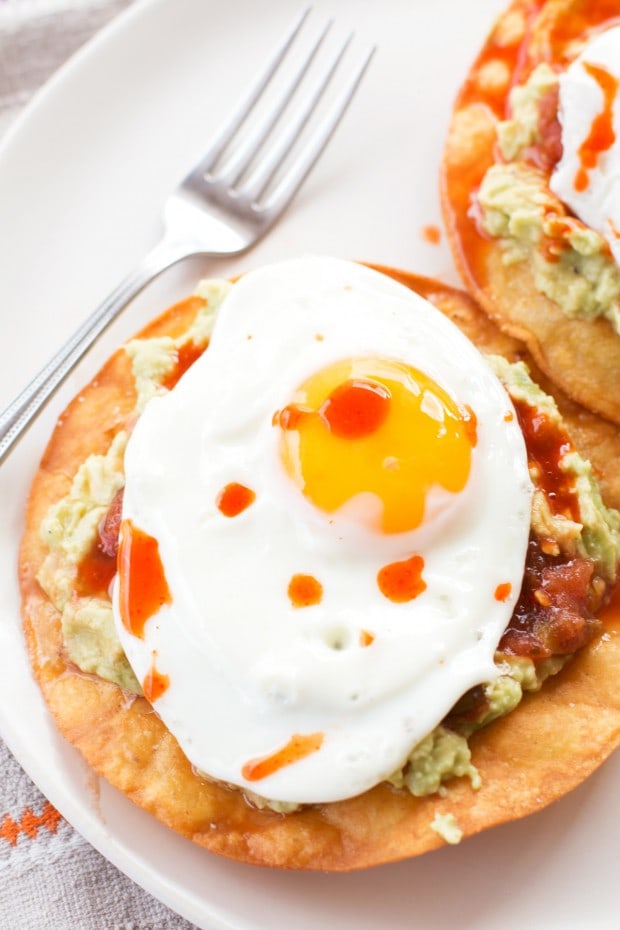 You all know guacamole is my all-time favorite food, ever. Something about the mashed up avocado just speaks to me on a whole other level.
Ok so before I start an ode to guacamole, I should probably share some pretty exciting news. I'm a new contributor over at Food Fanatic and holy WOW am I freaking out about it! Not only am I in the company of food blogging titans (so intimidating, I'm gonna be real with you), I am their avocado fanatic – it really couldn't be a more perfect setup. So what's changing on Cake 'n Knife? Nothing! I'll hit you all up with my avocado obsession a couple times a month over on Food Fanatic, but I'll be sharing these bomb recipes over here too so you don't miss out on the fun.
Avocados are endless fun after all, aren't they?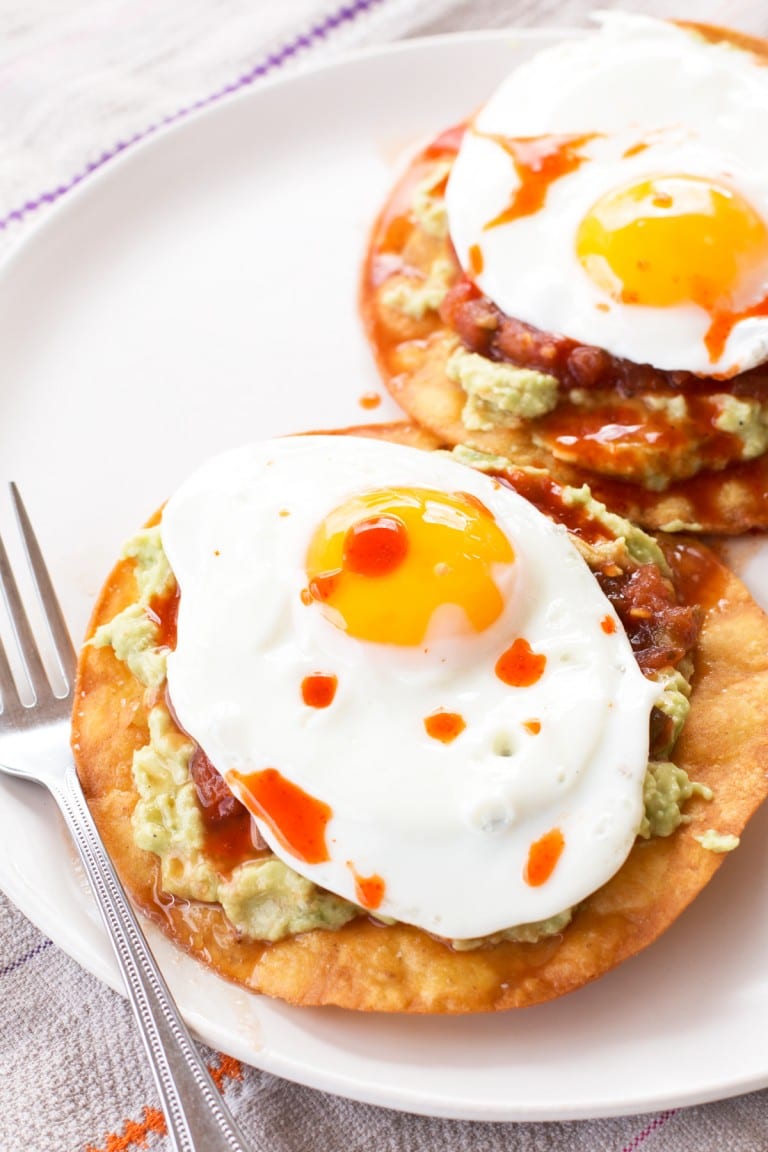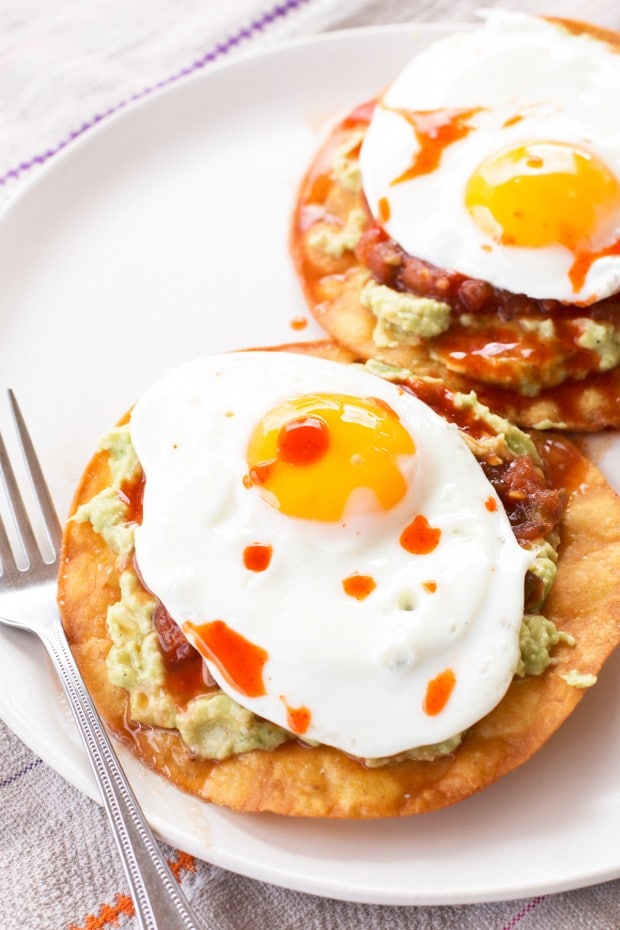 I seriously couldn't be happier to be joining the Food Fanatic family. I mean, there's some serious talent over there and I still can't believe I am part of it. Like, whoa, jump back (gotta get a little Kevin Bacon quote going on right? It's been too long.).
So back to the main event…
These tostadas are a new obsession of mine. It started as an obsession with guacamole and a way to incorporate it into breakfast, but it really took shape when I made it my mission to get healthy this year. That whole about to turn 30 thing sorta pushes you to get your crap together, I'm not gonna lie. I also am the proud new owner of a Fitbit, so I'll be able to track my success (there will be no failure) which totally works given my slightly competitive nature (don't roll your eyes, I'm not that competitive. Really…) Already down a few pounds this week so BOOM.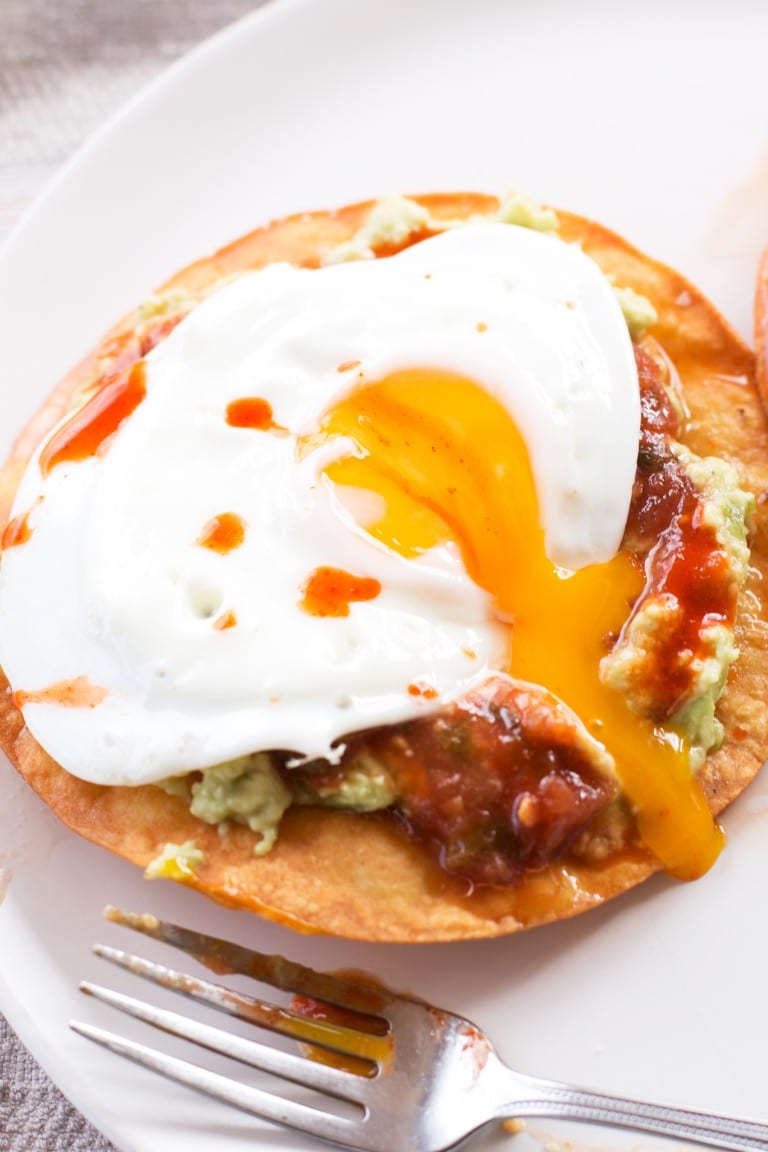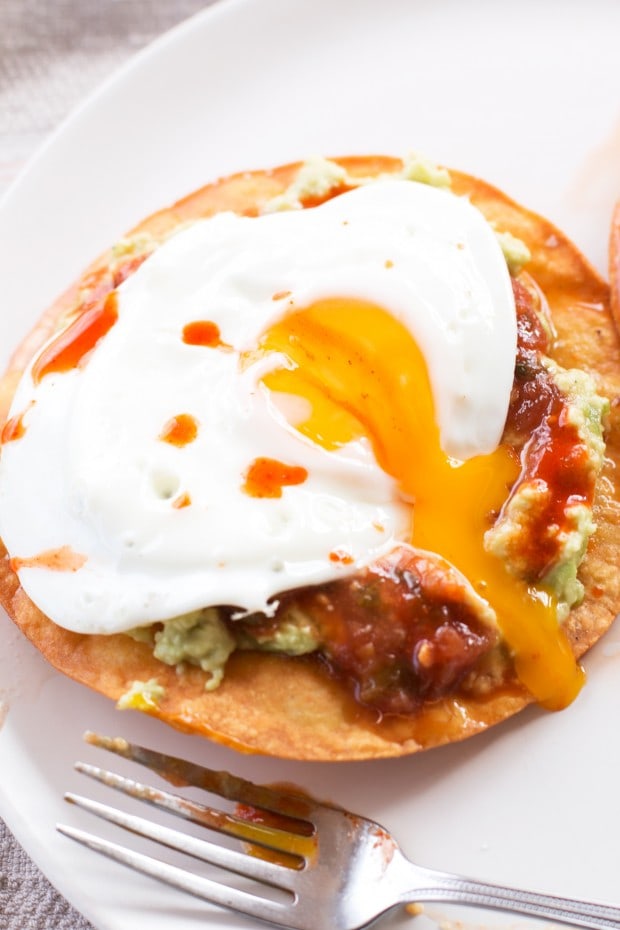 I owe it all to these tostadas that are packed with healthy fats and protein, because they've been keeping me full all day long. With extra hot sauce because apparently I am a spice demon now – ummm when did that happen?
Now head on over to Food Fanatic so you can get this killer breakfast tostadas with guacamole recipe for yourself. Pin it now because you'll want this one for later!