Strawberry Mint Julep is a simple, fruity twist on the classic cocktail that is simply irresistible. You won't be able to put this one down this summer!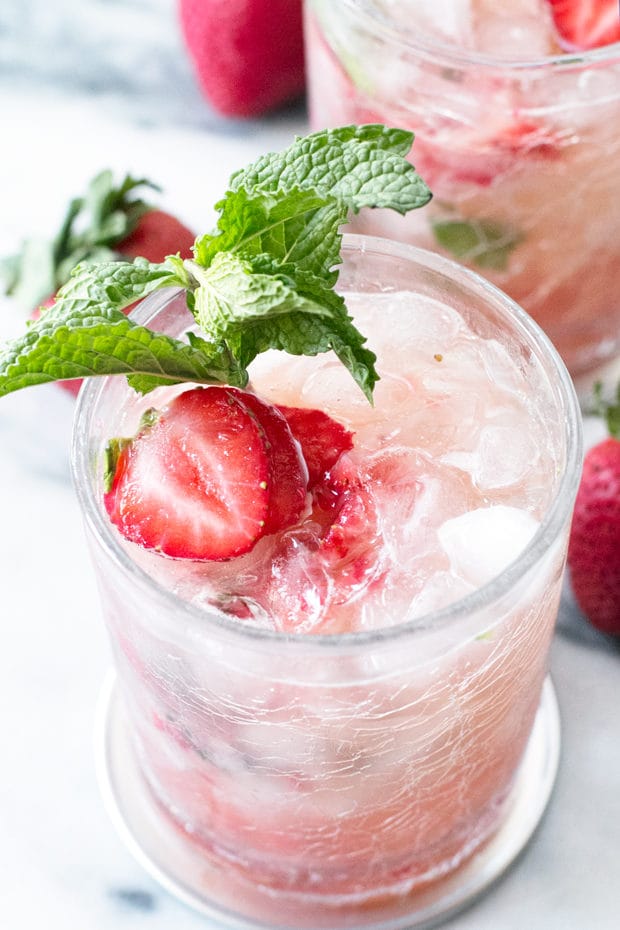 You guys will be so proud of me! I am actually take time OFF this week. Legitimate, time away from my computer, my phone, and all those other things that pull me into becoming a crazy work-driven food blogger. It's been a bit since I really treated myself to days and nights of not working, so I can't even begin to tell you how excited I am.
I've also been working my butt off in anticipation of treating myself to some days off, so I'd say this upcoming break is well-earned. Not to mention it includes me digging into some Denver adventures to torture you with in my new Mile High Wanderings series.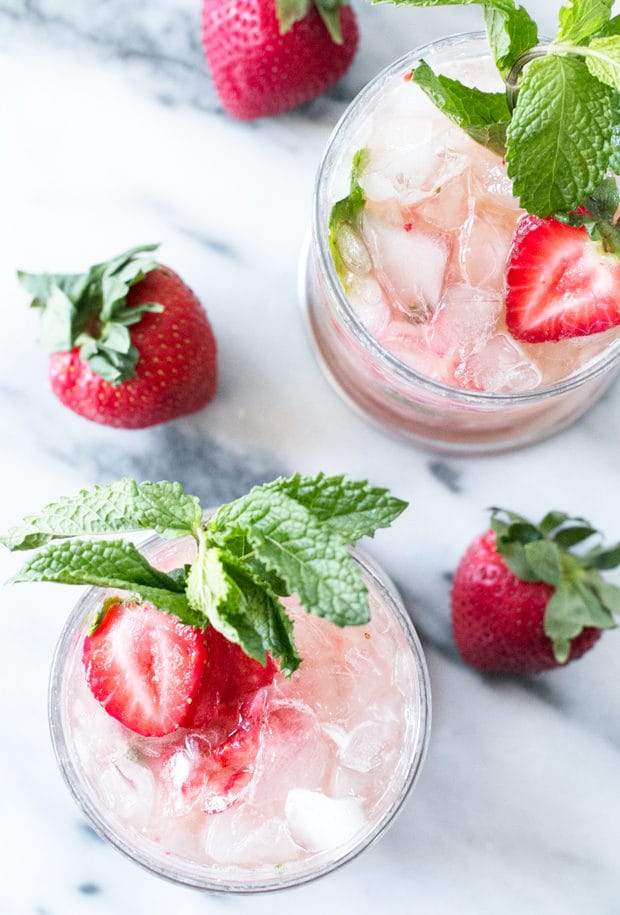 Yes, I know that means this is work, but really it's fun work so it doesn't count?
I promise, I'll drink at least one or two of these this weekend to prove that I am relaxing. Because this cocktail is freaking addictive. Like, wake up in the middle of the night wishing it was the afternoon so I could have an excuse to drink this on a picnic blanket in the middle of the park while watching healthy people run by being fit.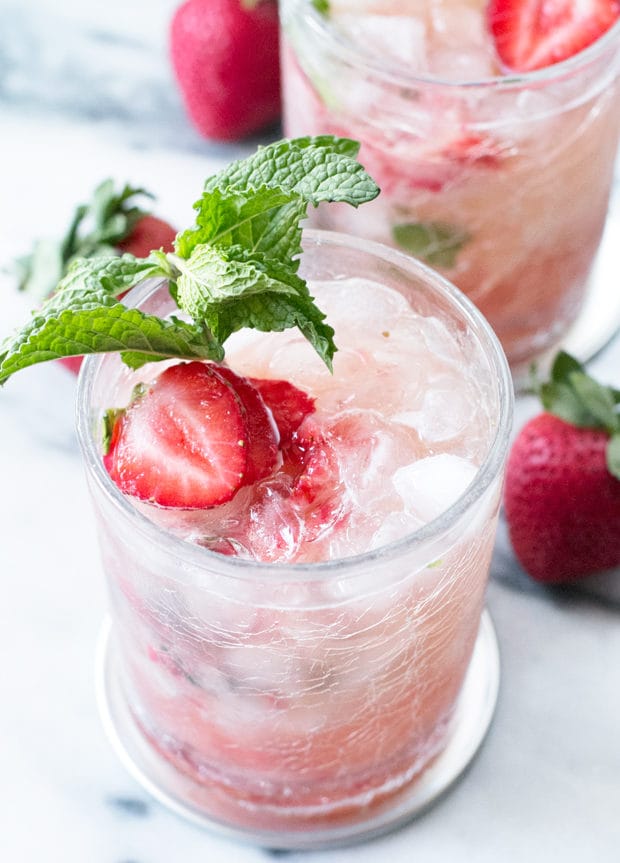 As much as I enjoy running, doing it outside on a Saturday afternoon is not my idea of enjoying my weekend…. Just saying.
Plus you end up feeling classy AF using this fresh fruit and mint leaves. You might not be at the Kentucky Derby in a fancy dress and big floppy hat, but being in your shorts and flip flops is kind of better anyways, isn't it?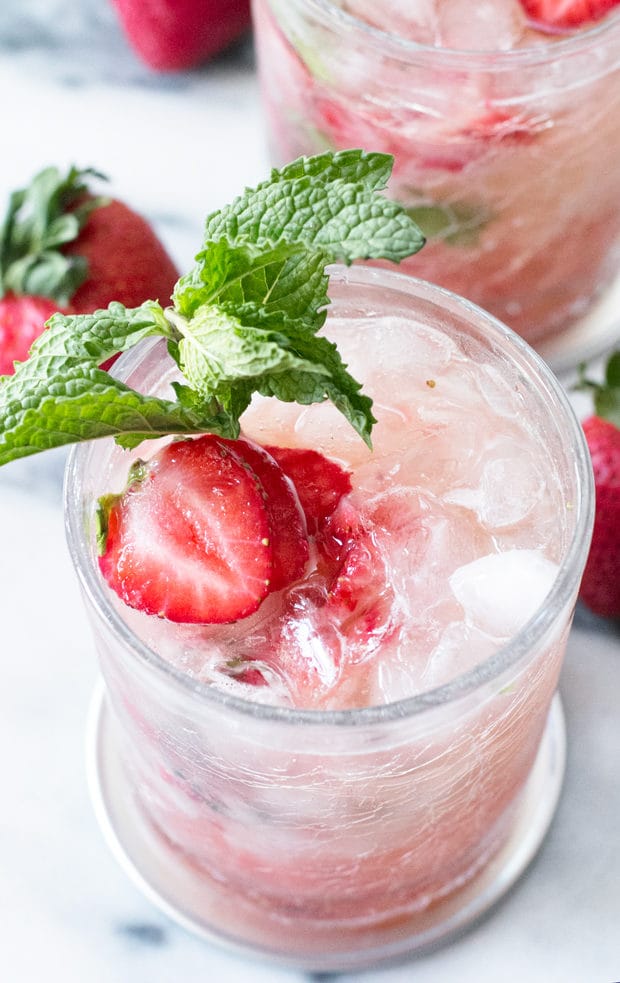 I'm signing off for the weekend (for the most part at least…), so cheers! Catch ya on the flip side (yup, I really did just say that. Deal with it).
This Recipe's Must Haves
Pin this Strawberry Mint Julep recipe for later!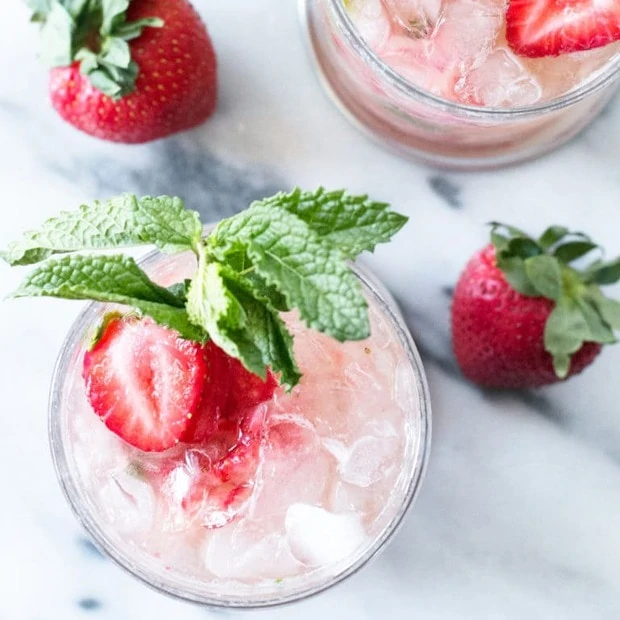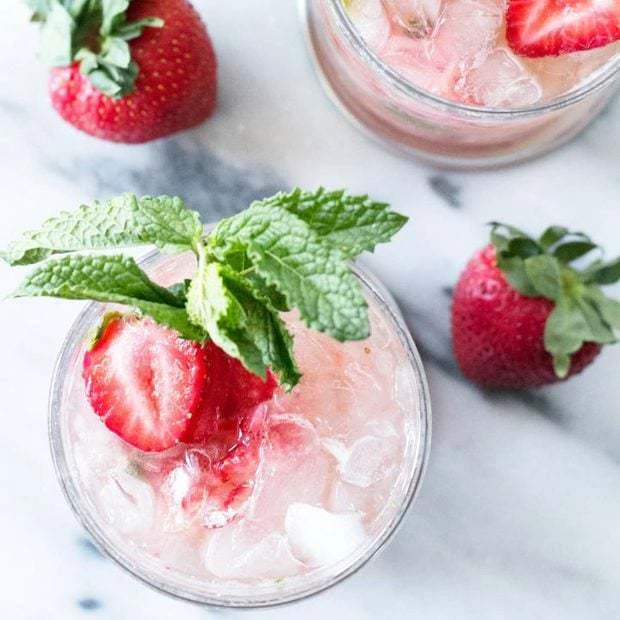 Strawberry Mint Julep
Your favorite drink, made even better with some fresh strawberries!
Ingredients
1 oz simple syrup
1/2 oz lemon juice
3 strawberries, hulled and sliced
8 mint leaves
2 oz bourbon
Crushed ice
Garnish: mint leaves, strawberries
Instructions
In the bottom of a double old fashioned glass or julep glass, muddle simple syrup, strawberries, mint and lemon juice.
Add bourbon and fill the glass halfway with crushed ice.
Stir to combine.
Fill the glass the rest of the way with ice and serve. Garnish with mint leaves and a fresh strawberry.