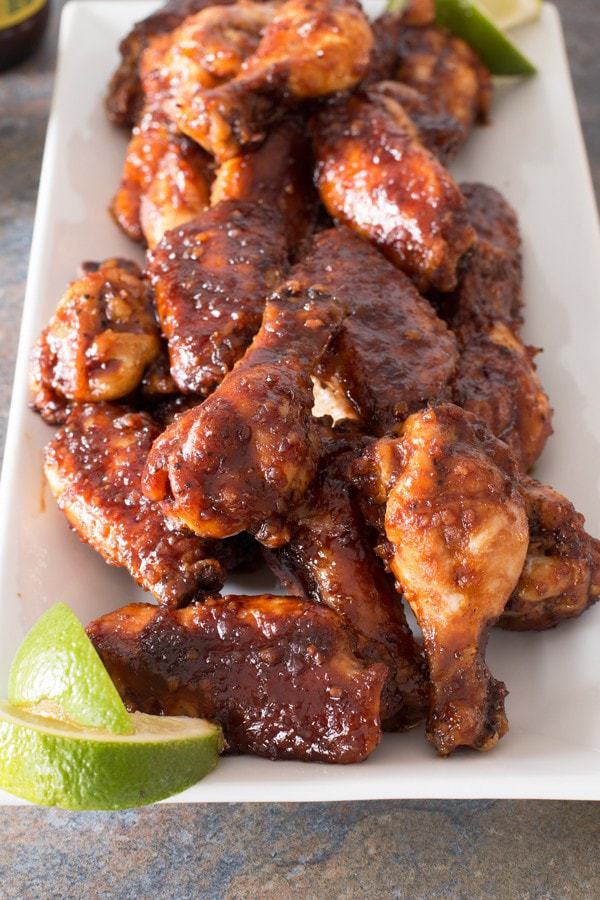 It's time to grab those napkins.
I've been really into not-so clean, very messy foods lately. I've eaten more pizza, barbecue, and anything else you can imagine that leaves your clothes stained with the first bite over the past few weeks than I ever have before. My eating habits tend to reflect my overall stress level and since it's been on the rise over recently, I am all about the messiest foods I can get my hands on.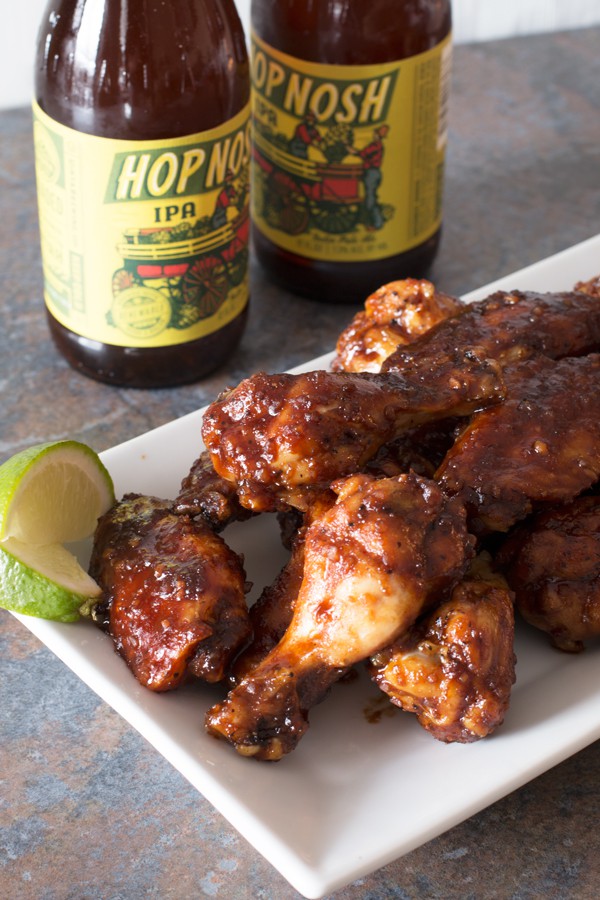 These sticky miso wings are exactly what I've been craving lately. You won't mind that your face is covered in sauce when you start eating them. In fact, you'll probably want to dive into a vat of the sauce and eat your way out with a mountain of chicken wings. Or a straw. You know, whatever works.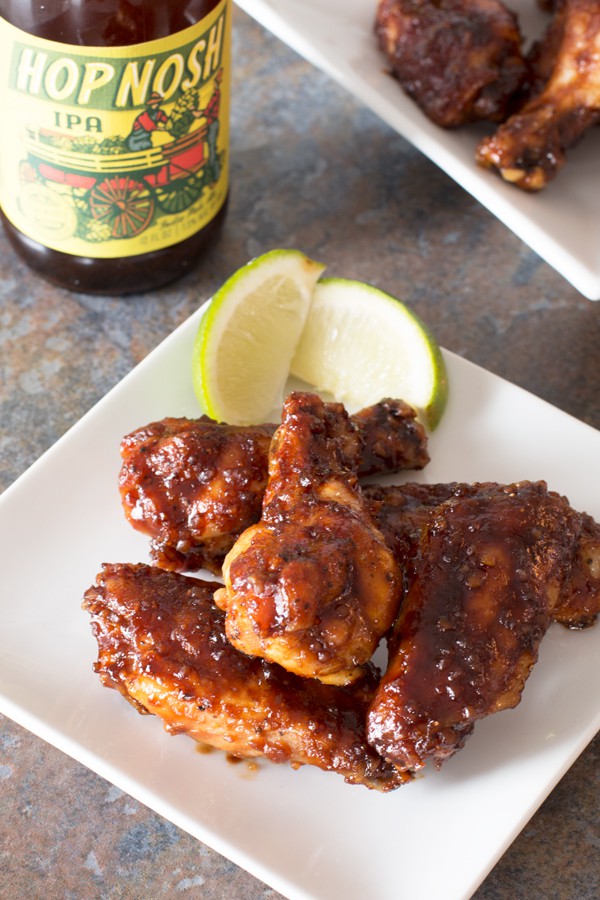 I love that these wings aren't the typical spicy buffalo wings with blue cheese. Instead they are sweet and savory, with a little tang from the miso and brightness from the fresh limes (which I always use liberally because I am in LOVE with acidity right now – what's with me lately?!).
As I found out after eating the first wing, it's impossible not to suck the bones dry…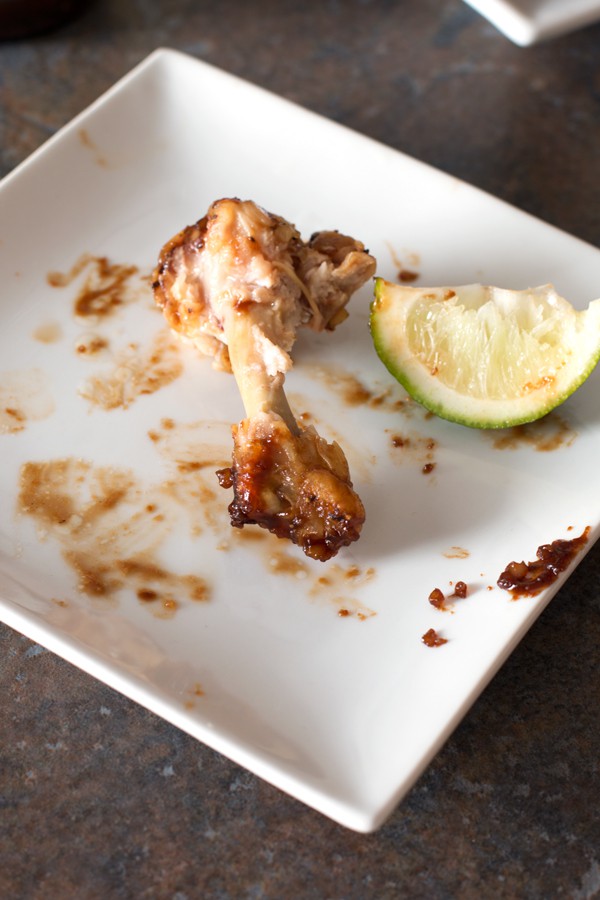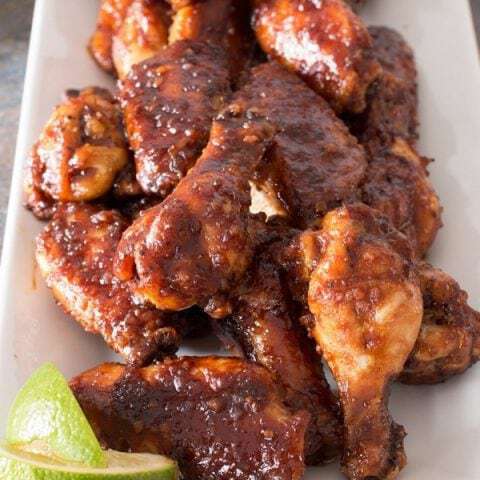 Spicy Miso Glazed Chicken Wings
Total Time:
1 hour
5 minutes
Sticky, spicy, and tangy wings flavored with miso and Sriracha will beat out those hum-drum buffalo wings any day.
Ingredients
13 chicken wings, tips discarded and wings split
2 Tbsp vegetable oil
1 tsp salt
1/2 tsp pepper
Spicy Miso Glaze
1 cup white miso paste
1 cup soy sauce
1 garlic clove, minced
1/2 cup brown sugar
2 tsp lime juice
2 tsp Sriracha
Instructions
Preheat oven to 400 degrees. Line a rimmed baking sheet with aluminum foil and baking rack.
In a medium bowl, whisk together the ingredients for the glaze. Set aside.
In a large bowl, toss the wings with vegetable oil, salt and pepper. Create two even rows with the wings on the baking rack.
Bake wings for 40 minutes, turning halfway through, until golden brown and crispy. Brush the wings with a heavy coating of the glaze and return to the oven for 10 minutes. Turn the wings, brush with another heavy layer of glaze, and bake for an additional 5 minutes, until the wings are golden brown and sticky. Transfer to a platter to serve with additional lime wedges.