A Sparkling Elderflower Sake Cocktail is a bubbly and bright sipper to help you begin the transition from winter to spring. The smooth elderflower notes play off the subtle sweetness in the sake, and the entire cocktail finishes with a bright burst of pomegranate and citrus to tickle your taste buds.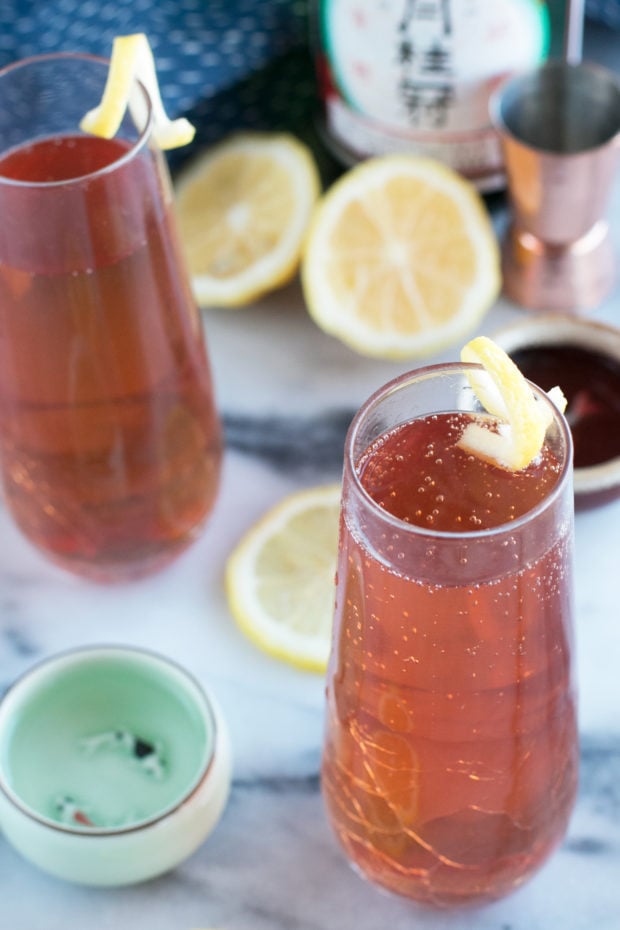 Please note that some of the links below are affiliate links. If you make a purchase through one of these links, I will receive a small commission.
Being back from Japan feels pretty surreal, I can't lie.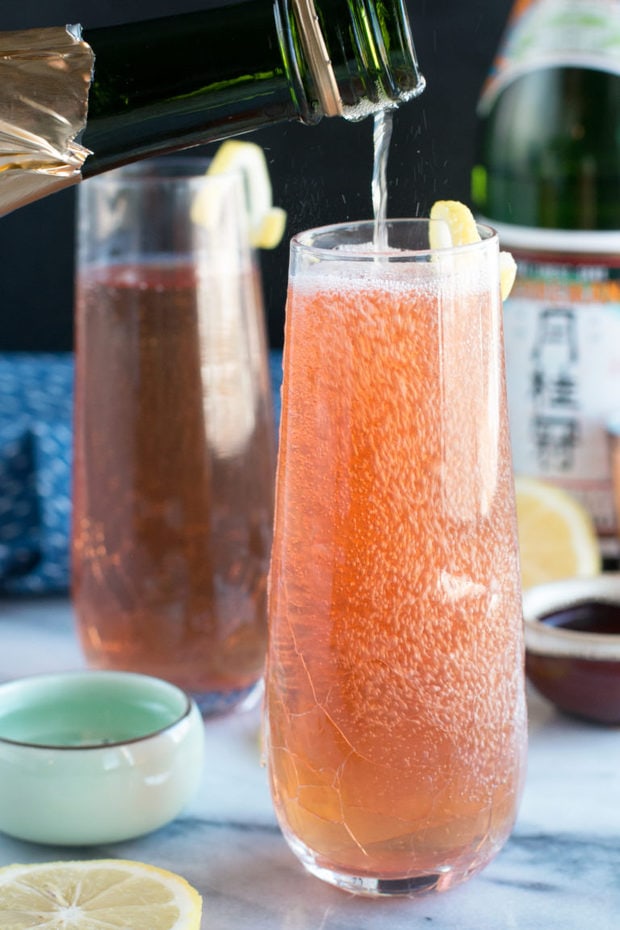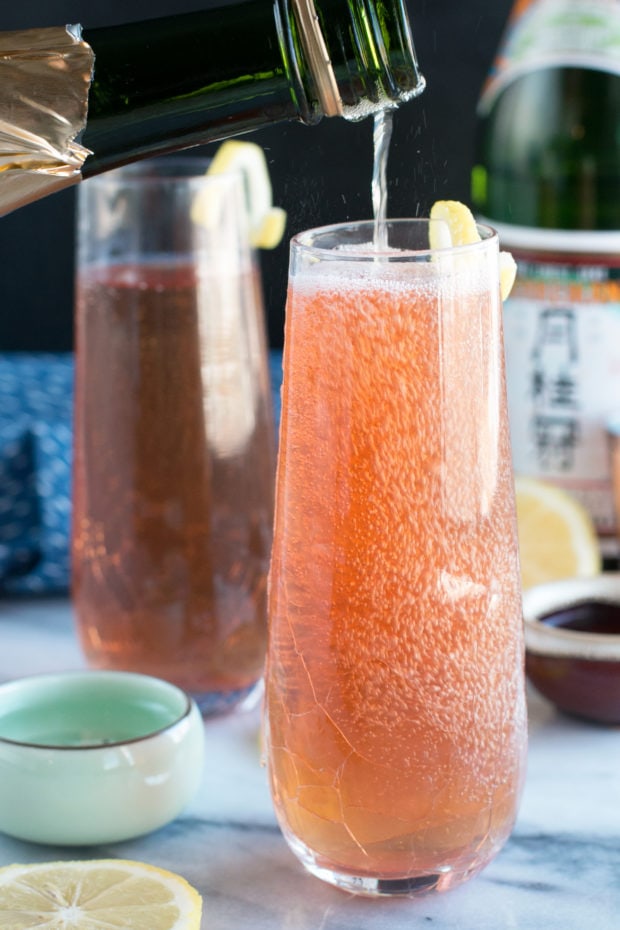 After two weeks of being blissfully unaware of responsibility and going on new adventures every day, being back at my desk typing up this post feels like I'm in an alternate universe.
Honestly, it's hard to even comprehend eating with a fork and knife after going two straight weeks solely using chopsticks to shovel everything from ramen to dumplings in your face…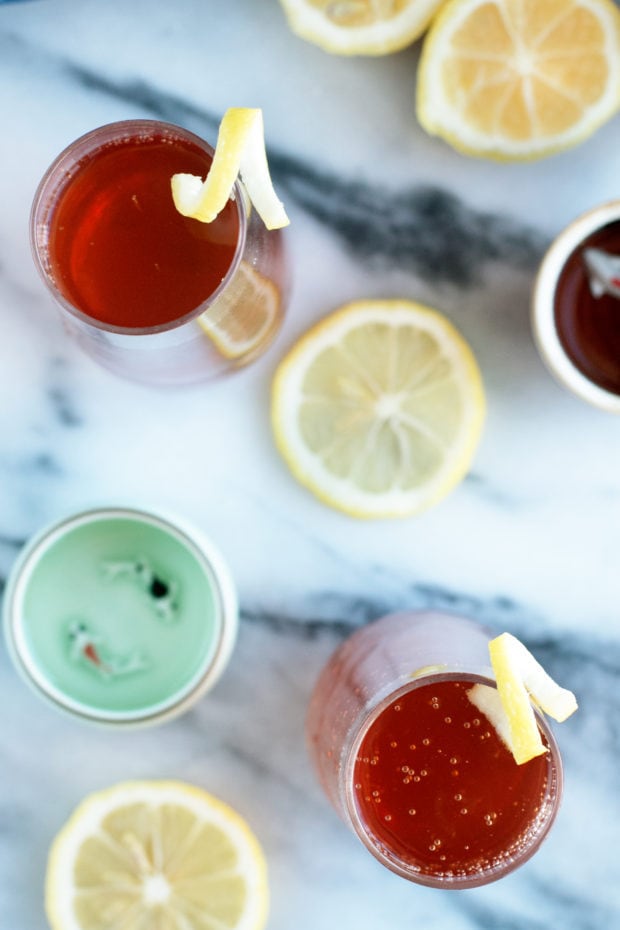 That's probably why my first Japan-inspired recipe is a cocktail, isn't it?
I seriously can't WAIT to tell you about all the things I saw and tasted and smelled and experienced in Japan. I feel like everything from Japan is just seeping into everything I do.
From eating with chopsticks to making more ramen and udon than I've ever made before in my life, it's in my soul, and therefore in this Sparkling Elderflower Sake Cocktail.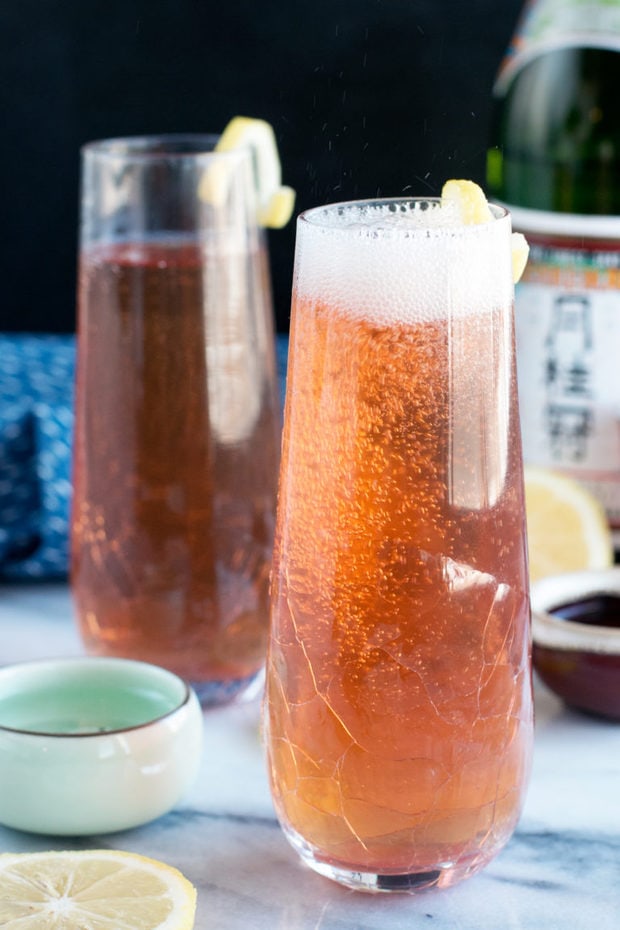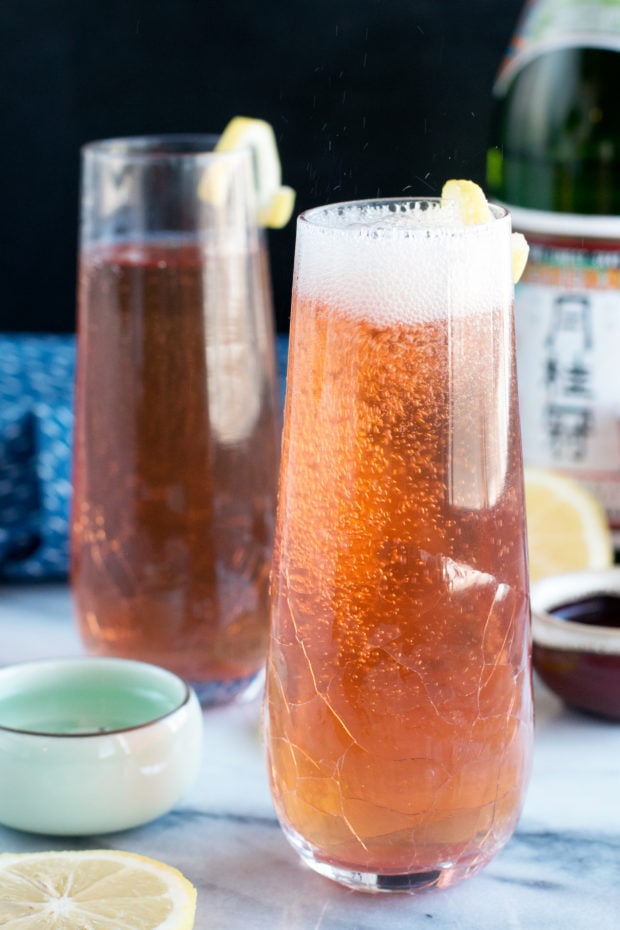 Experiencing sake was one of the highlights of the trip. I went to Japan not knowing ANYTHING about sake, and came back with such a deep appreciation of the spirit, not to mention about 15 mini bottles in our bags.
And all those mini bottles were tasted as we munched on over 15 flavors of Kit Kat bars with our parents this past weekend, laughing over photos and sharing memories from the trip. I swear, Kit Kat and sake pairing should be a thing… Perhaps that'll have to be one of my posts? I think YES.
The Man and I went to a sake bar in Kyoto (Sake Bar Yoramu) and holy WOW. This was THE sake experience to have in Japan. The owner of the bar is an ex-pat from South Africa and all I can say is he knows what he is talking about. You simply give him an idea of flavors you like or don't like, a price range, and boom, you are on a sake tasting experience that'll blow your mind.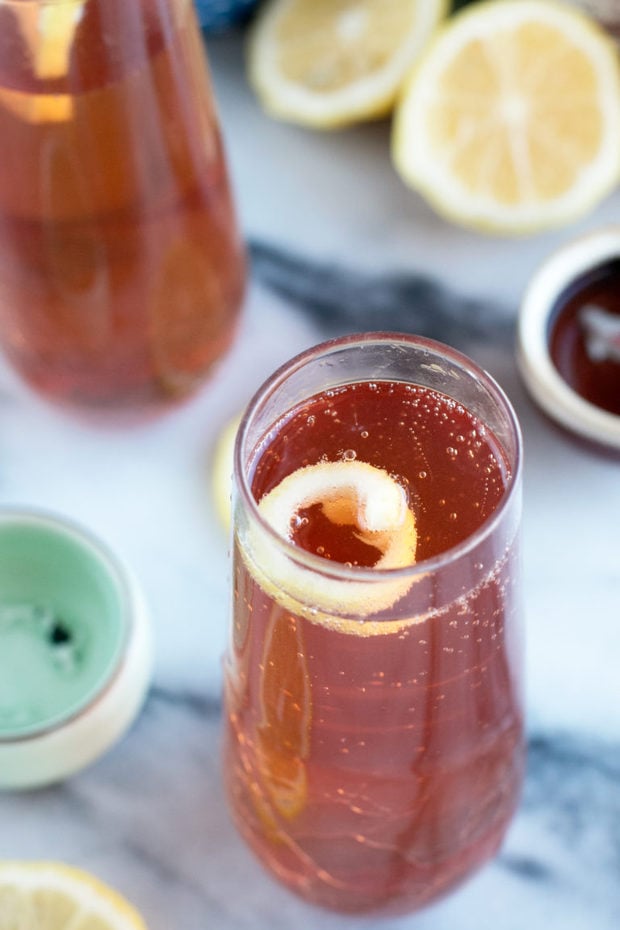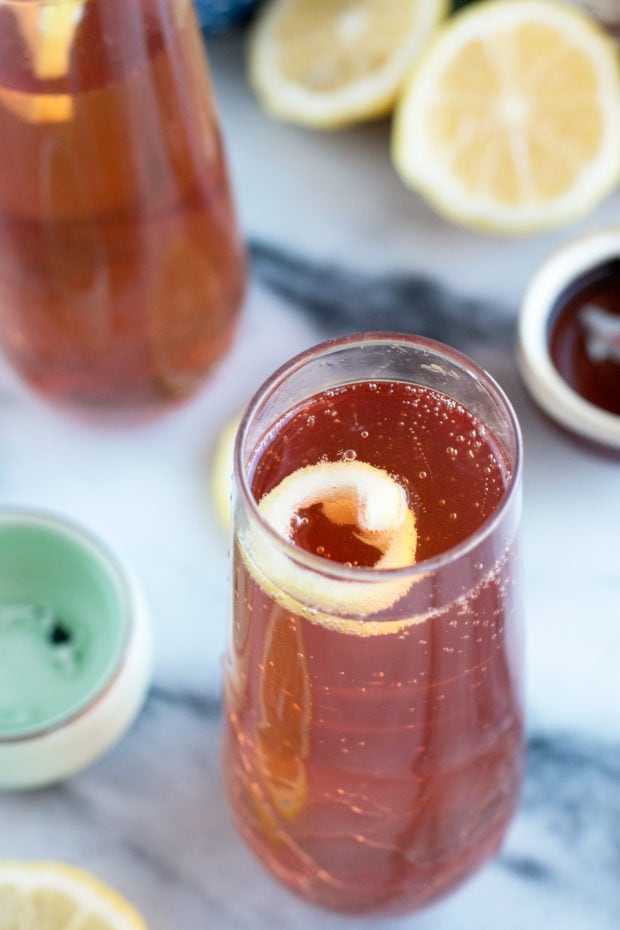 I mean, did you know sake can be aged? Because I sure didn't. It's AMAZING, btw.
There's so many nuances to sake that I never knew existed, so the whole experience totally blew my mind. Therefore the first cocktail I had to make upon returning had to feature sake.
This bubbly and bright sipper is a fantastic play on the subtle sweetness of sake, and a great introduction to the spirit if you aren't familiar with it. It's smooth and luxurious, finishing with a bright burst of pomegranate and citrus to send your taste buds on a delicious ride.
The richness of the elderflower liquor and warmth from the sake brings in elements of winter, but the bubbles and tartness reminds you of spring, so it's the perfect cocktail to bust out this month as the seasons begin to change.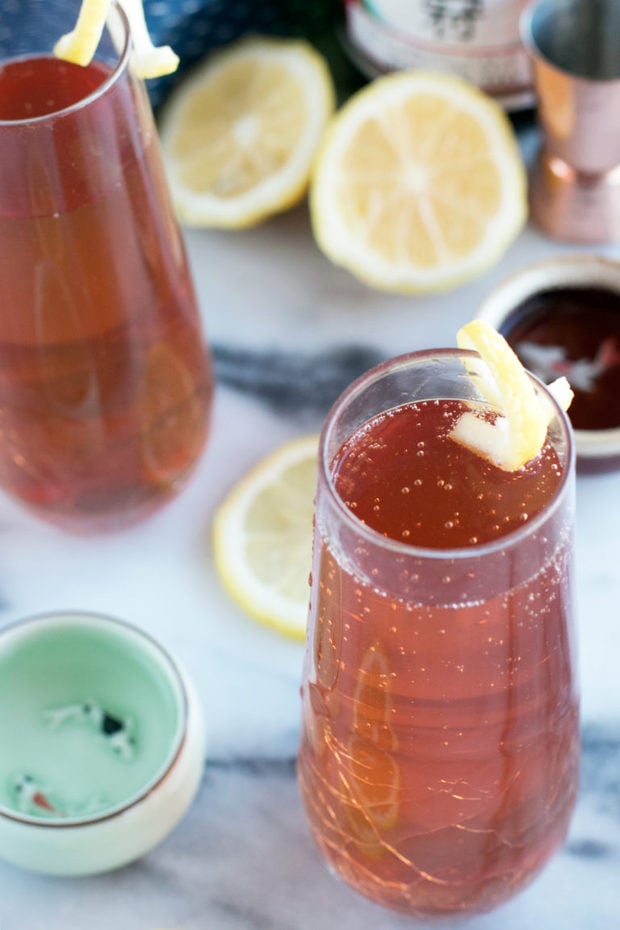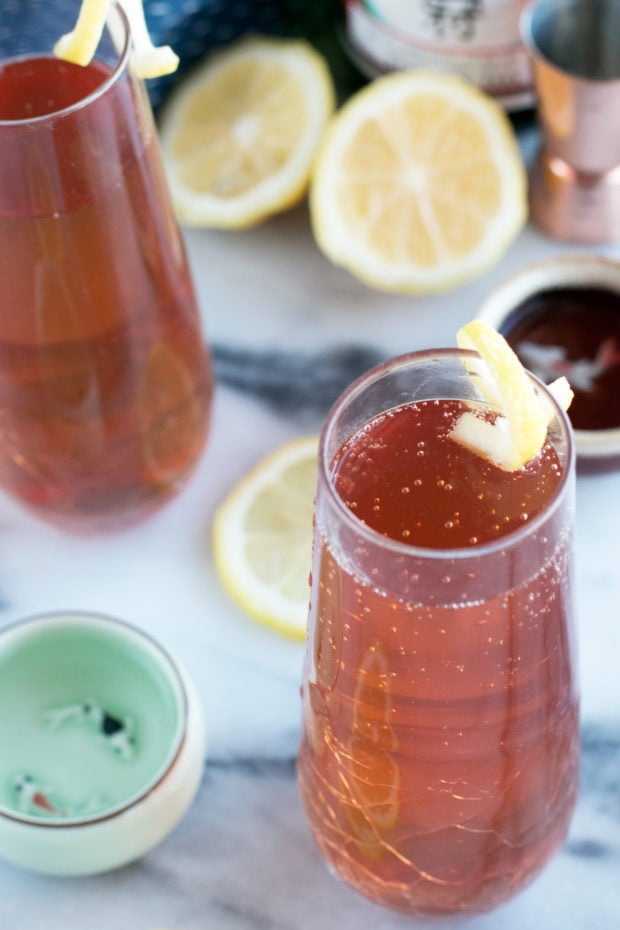 Cheers to a new way to happy hour, my friends!
Or as the Japanese would say, KANPAI!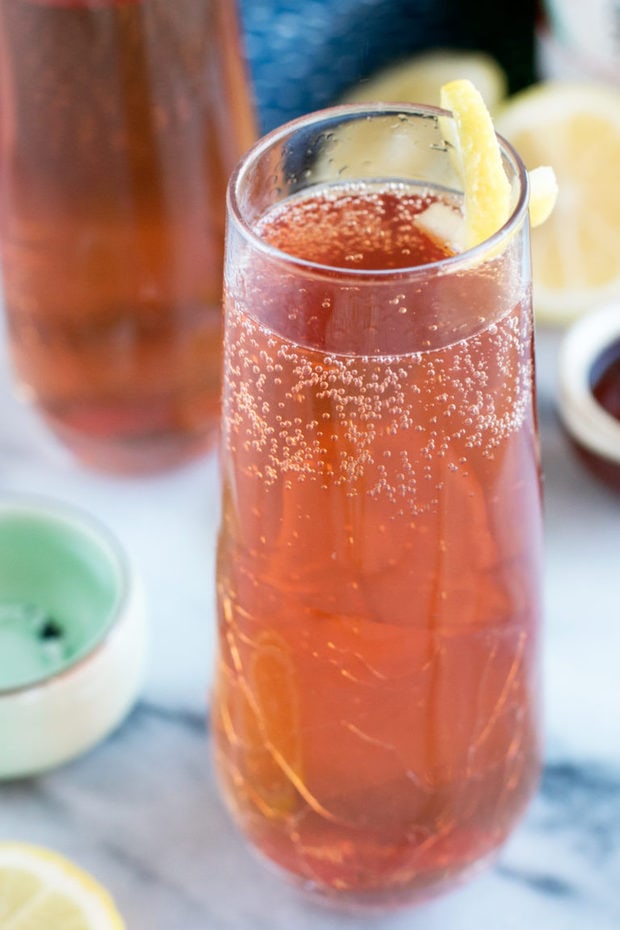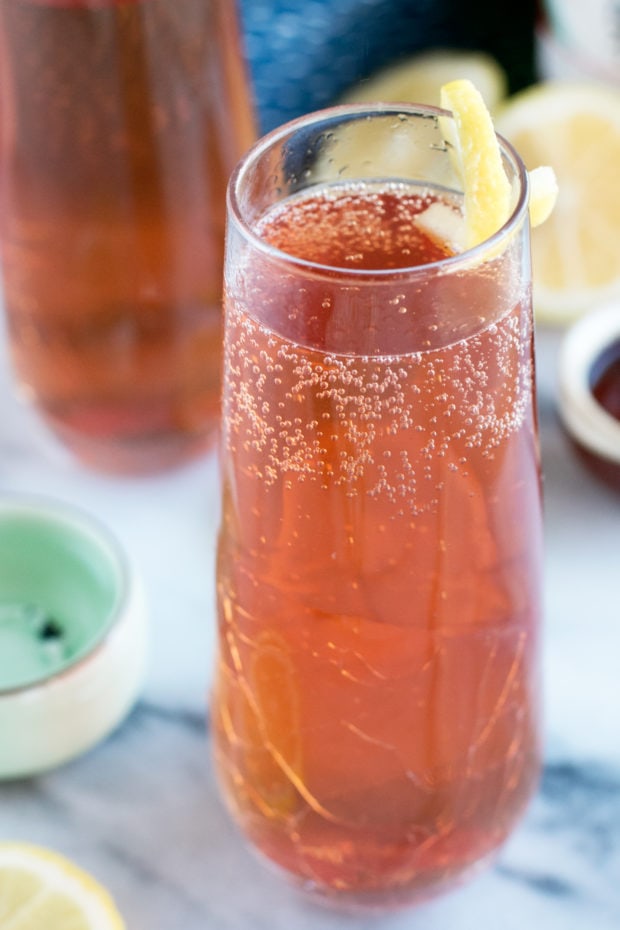 This Recipe's Must Haves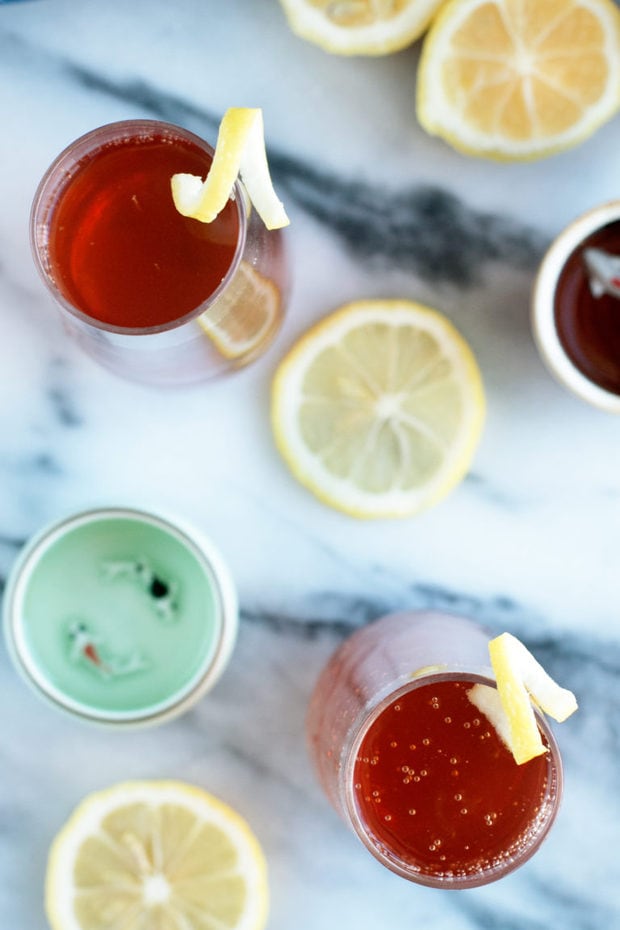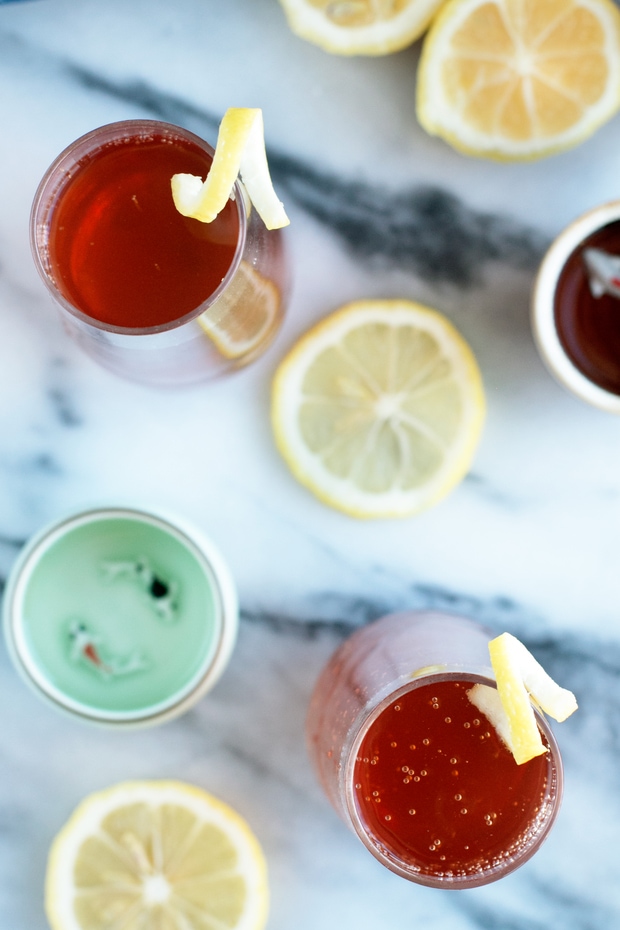 Sparkling Elderflower Sake Cocktail
A little bubbly, a little sake and a whole lotta delicious flavor! This cocktail is perfect for any celebration you have coming up.
Ingredients
2.5 oz sake
1 oz pomegranate juice
1/2 oz fresh lemon juice
2 dashes citrus bitters
1 oz St. Germain
Brut champagne
Lemon twist, for garnish
Instructions
In a cocktail shaker filled with ice, add sake, pomegranate juice, lemon juice, citrus bitters, and St. Germain.
Shake well, then strain into a champagne flute.
Top with brut champagne.
Garnish with lemon twist.
Serve.