Southwestern Shrimp Flatbread is a crispy crunchy extravaganza of flavor that will have your taste buds jumping. The marinade packs a ton of flavor into the shrimp, which is perfectly complimented by a variety of vegetables. The southwest kick is in every single bite!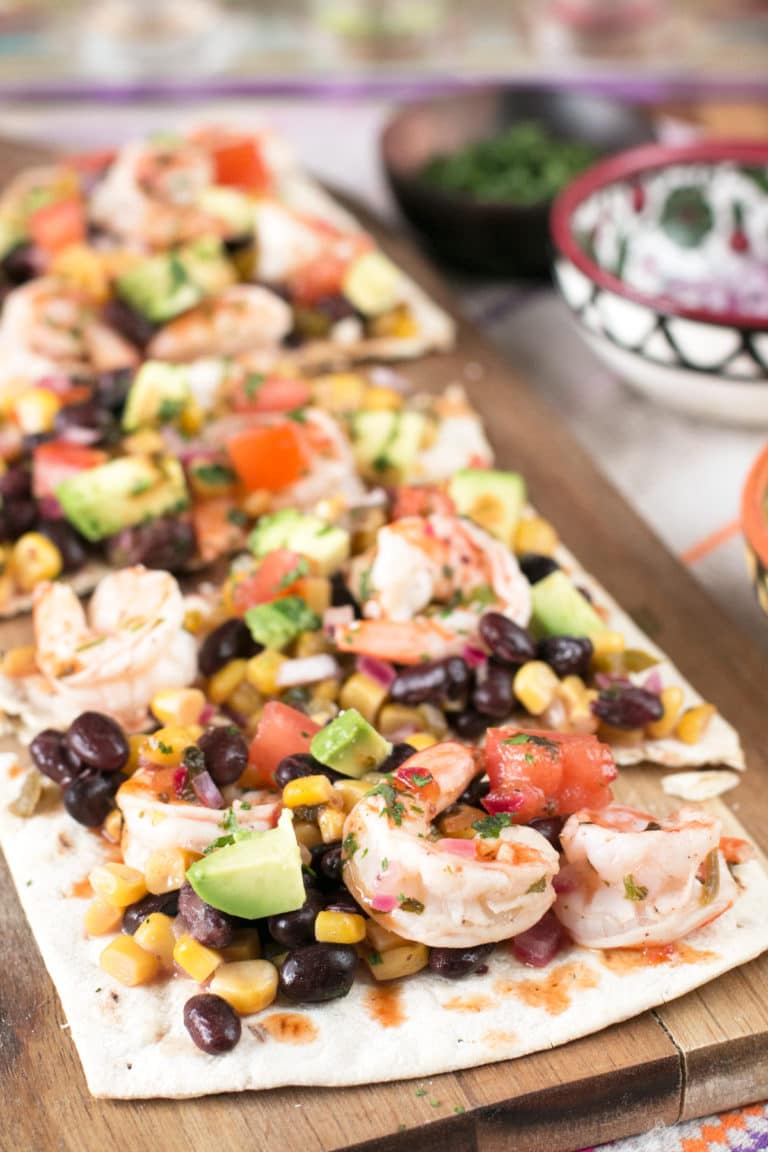 Flatbreads never get old for me. The crispy, crunchy bread is a vehicle for basically any flavor combination you can think of. From savory to sweet, spicy to fruity, you can pack a ton of variety on top of these thin crusts!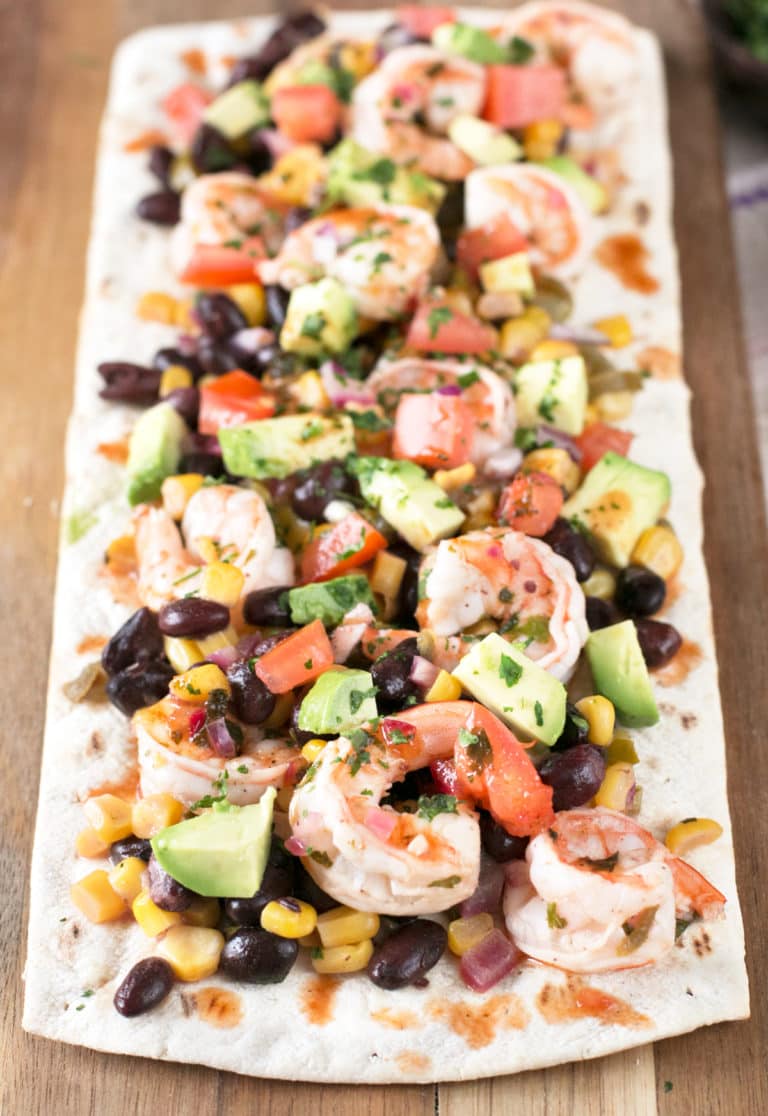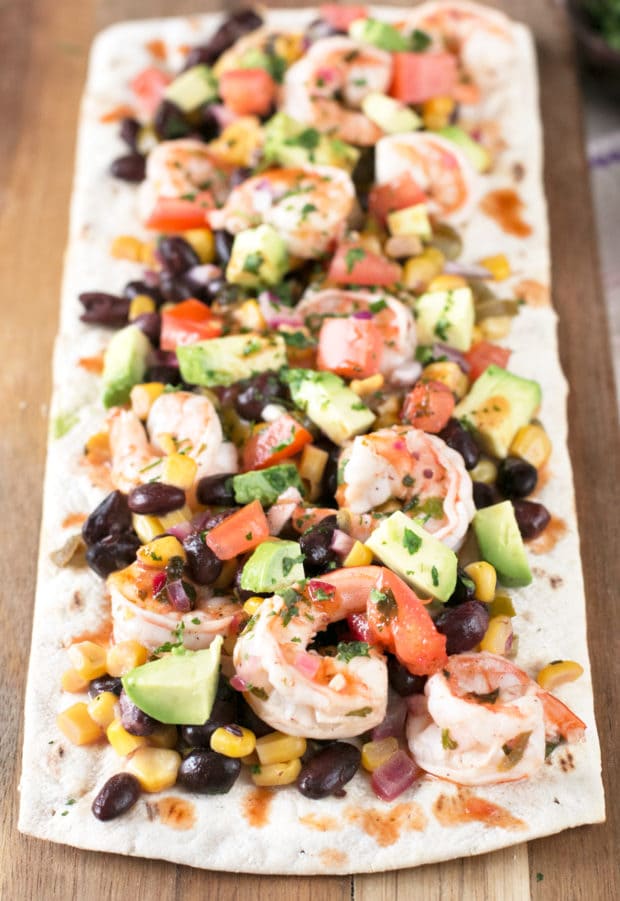 I used to live off of flatbreads in college. Once I moved into a house with an actual kitchen, I would make flatbreads and quesadillas on alternating nights (I would work in a baguette for dinner here and there too, but that's besides the point).
Before I really got obsessed with cooking, I would take pleasure in the simplest of new combinations on top of flatbreads. I would add a caprese salad on top, grilled chicken with beans and avocado, and anything else that my little broke college heart would come up with.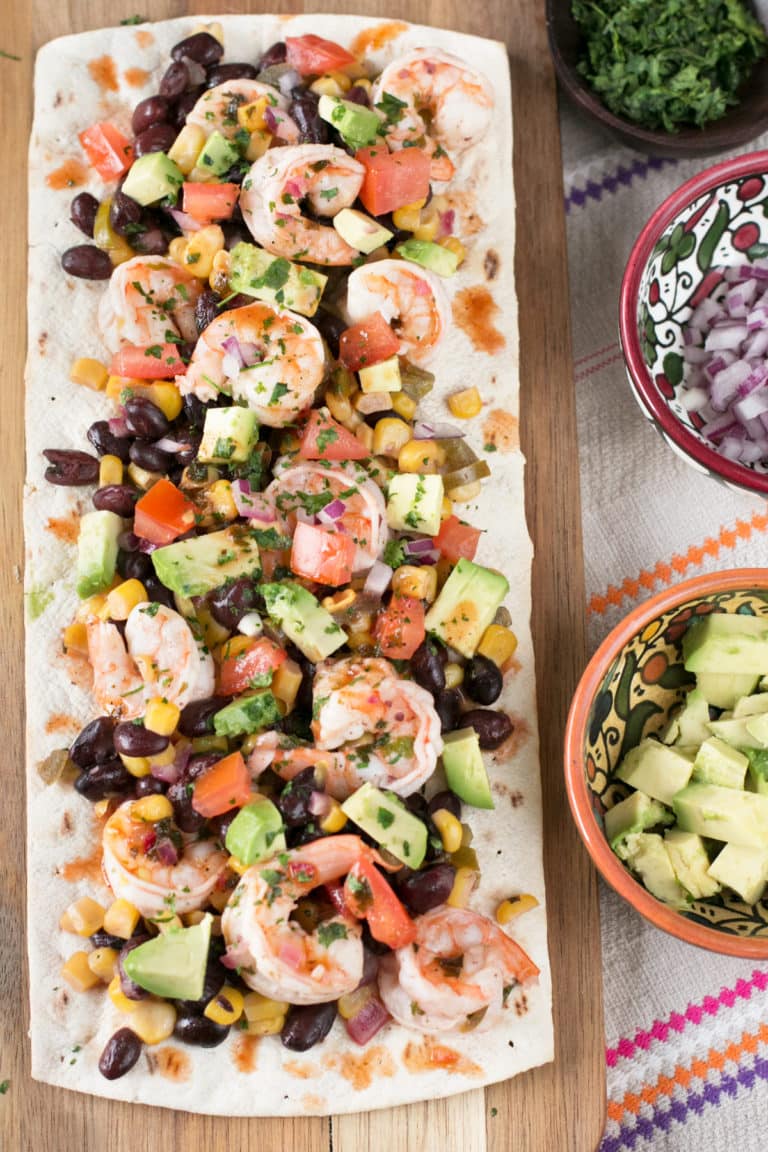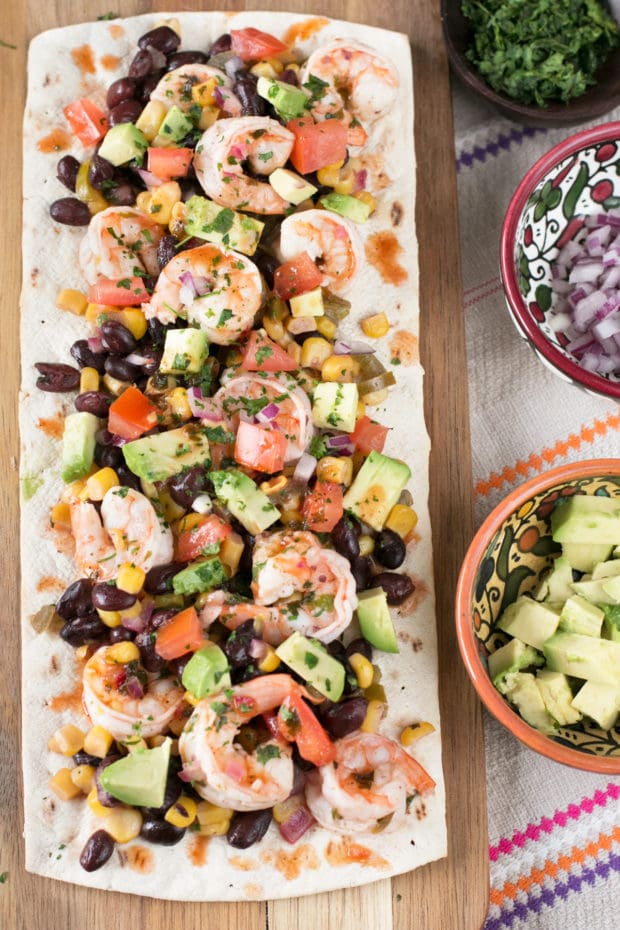 I ran out of some ideas there for a minute, but now I am back with them and I am heading one direction – southwest. With seafood.
Shrimp is like the chicken of the sea to me (and no, not like the Jessica Simpson "is this fish or chicken?" debate). I mean that in the sense that it holds flavors so well. Any flavor combination can be added to shrimp and after soaking it for a mere 15 minutes in a marinade, the shrimp comes to life!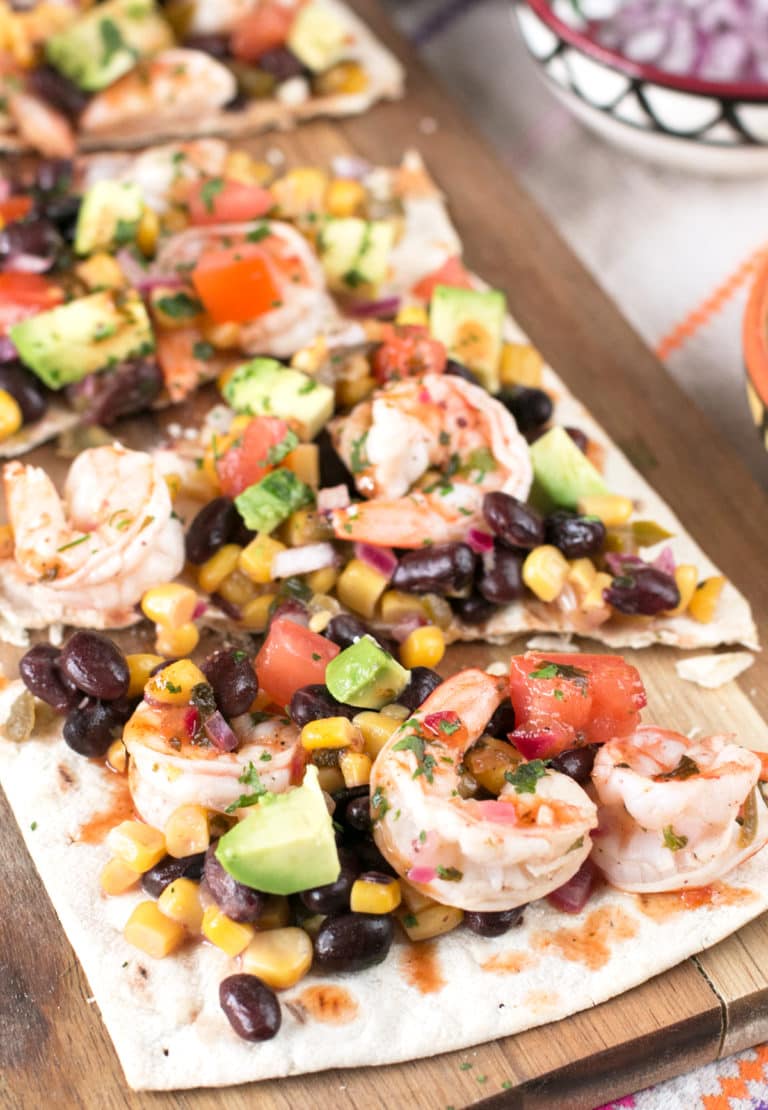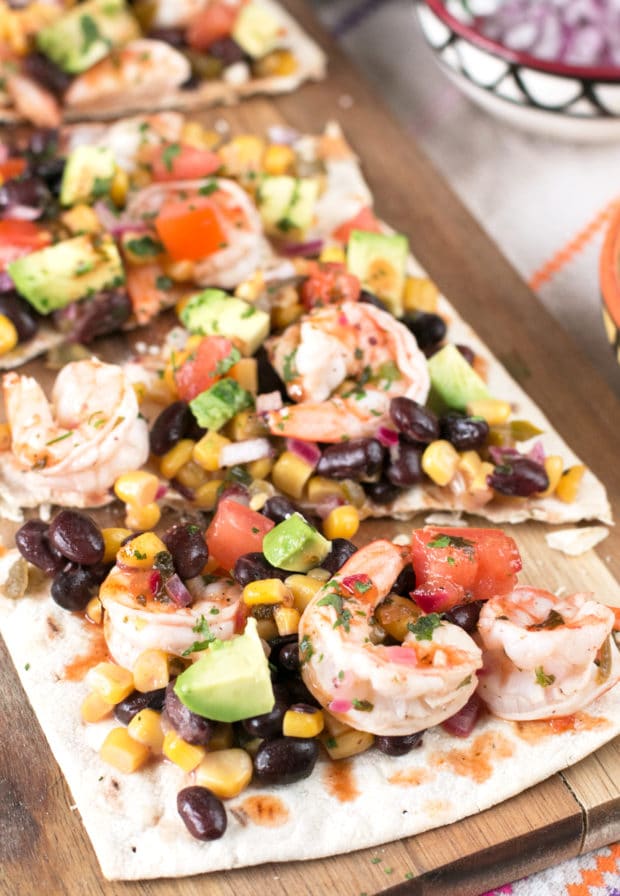 The slightly sweet, tart, and spicy marinade gets soaked into the shrimp so when it's paired with all the veggies on this flatbread, the flavors really pop. Then once you reduce the marinade and drizzle it on top, it's gangbusters.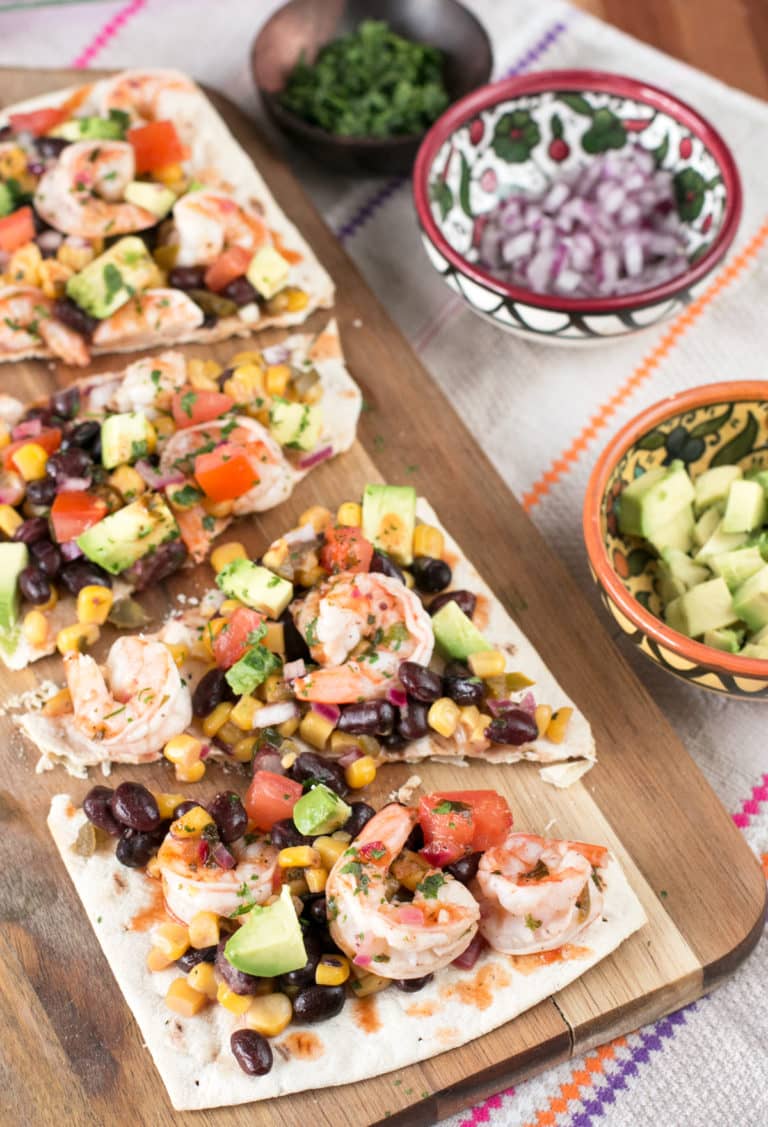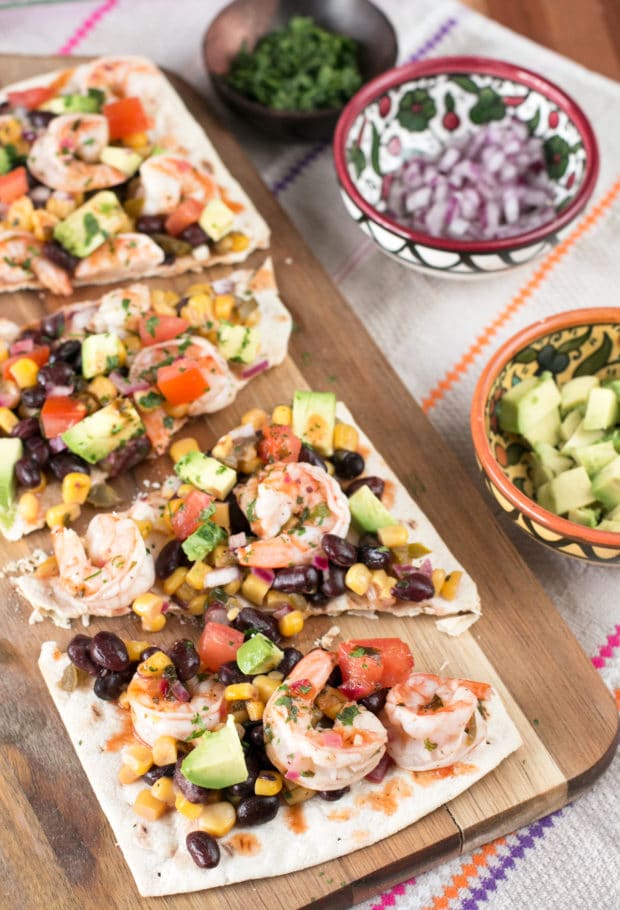 All the colors, textures and flavors piled high on this crispy bread make it a great appetizer for sharing (or even a healthy lunch for those of you not inclined to share… I know you're out there… just like me 😉 ).
Pin this Southwestern Shrimp Flatbread recipe for later!