When I want a great burger, I want three things – smoke, spice, and cheese. A Southwestern Guacamole Burger has all these things PLUS my favorite food of all time; guacamole. This burger packs a heaping helping of flavor in every juicy bite, making it a burger to beat all burgers this summer.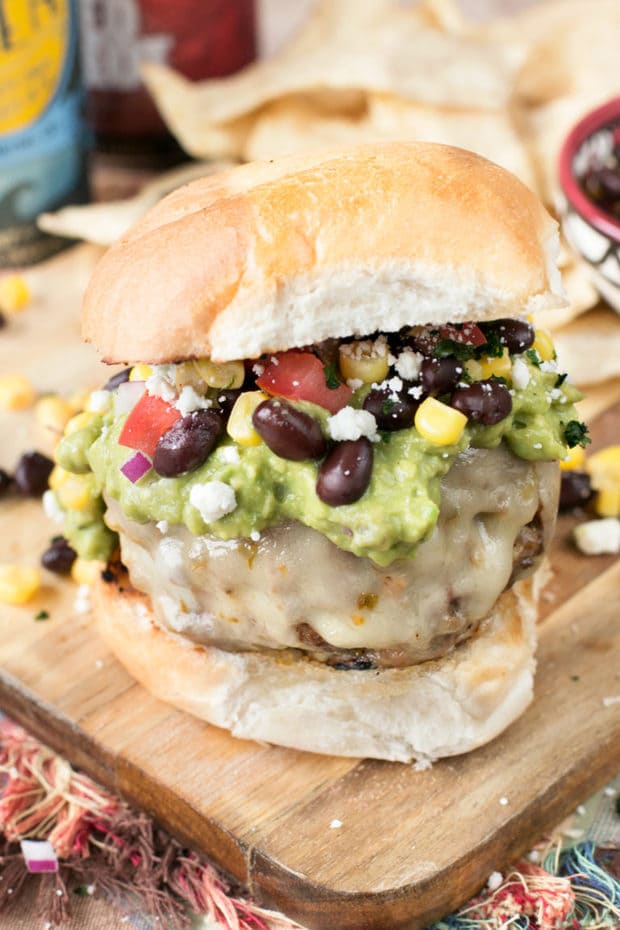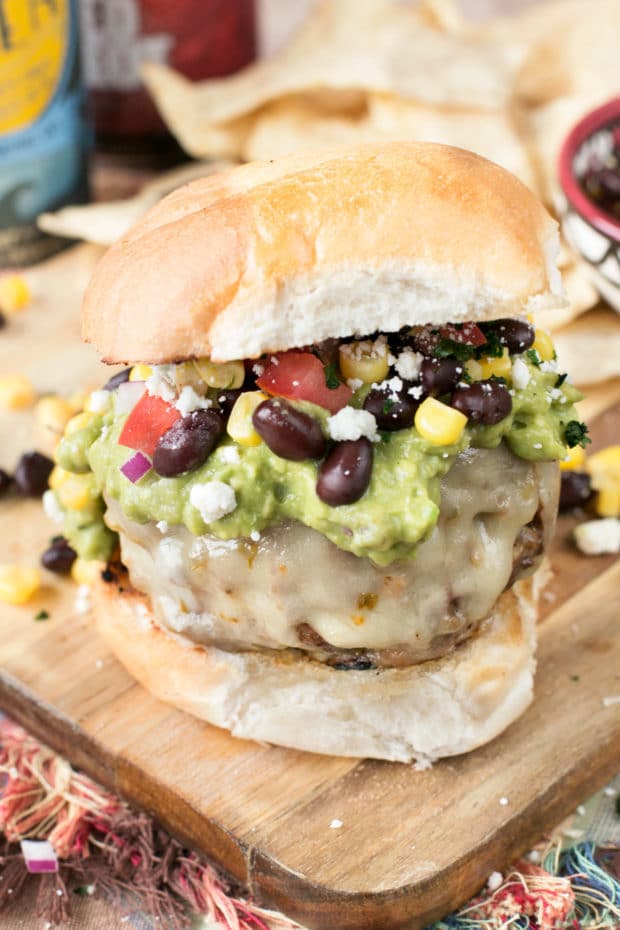 Please note that some of the links below are affiliate links. If you make a purchase through one of these links, I will receive a small commission. Thank you for supporting Cake 'n Knife!
I've said it before and I'll say it again, I love guacamole.
I would run away with it. I would live in a house made of it (ok, that wouldn't really work, but you get the idea).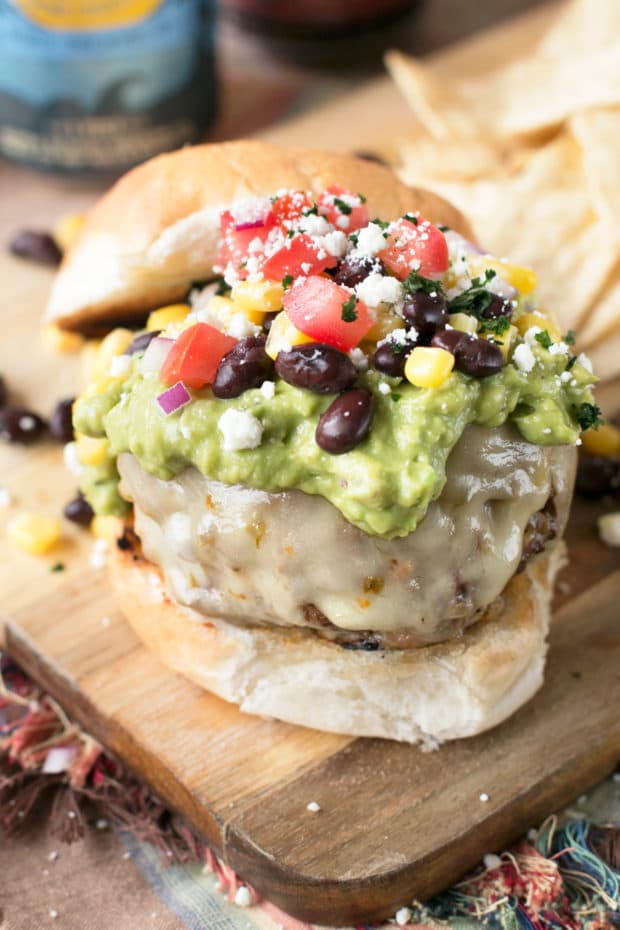 All in all, I am a guac-aholic.
Putting guacamole on eve-ry-thang has become a habit of mine this summer. Something about the cooling and creamy avocado, the bite of the jalapeno and red onion, and the delicious cilantro (I seriously don't understand anyone who is a cilantro hater….) come together to provide a refreshing flavor that I just can't get enough of.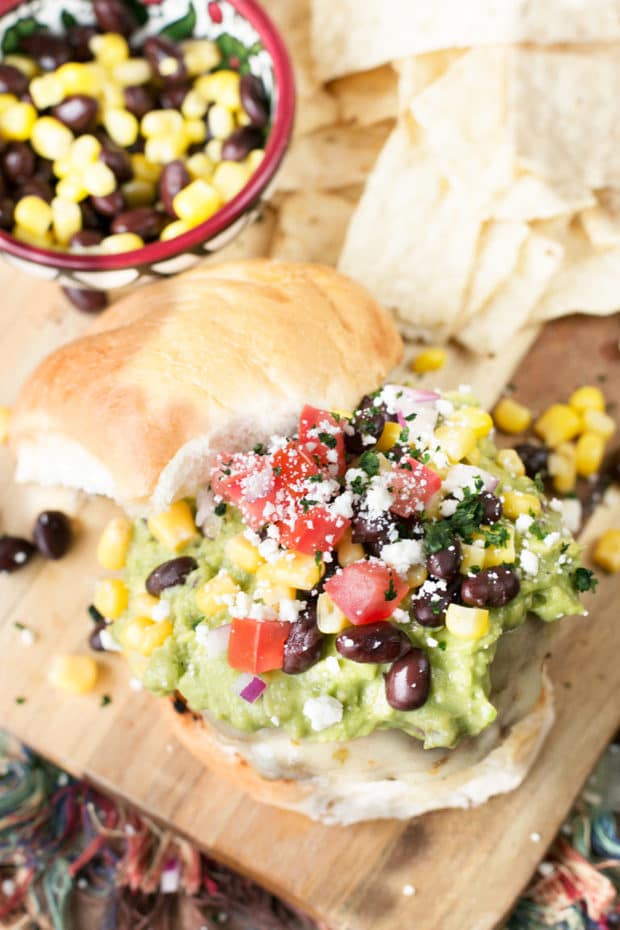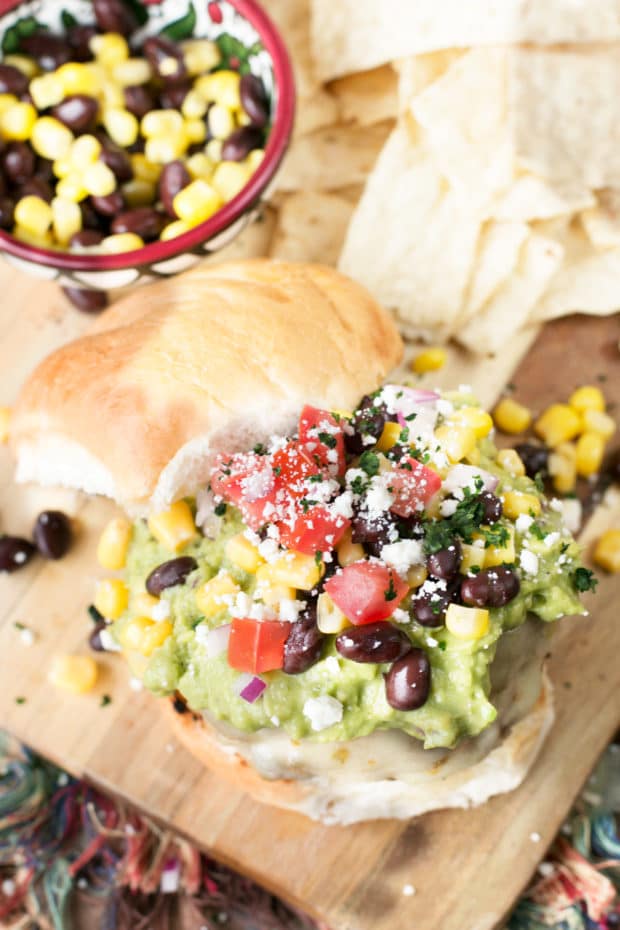 So why not put a heaping helping of my favorite stuff on top of a burger?
Why not indeed….
The beauty of a Southwestern Guacamole Burger is the amazing combination of flavors.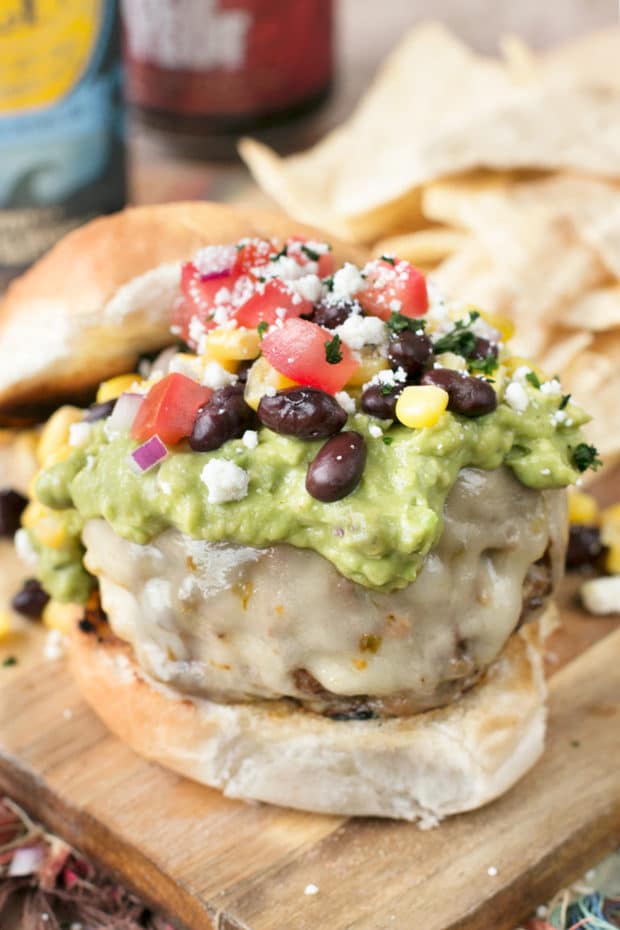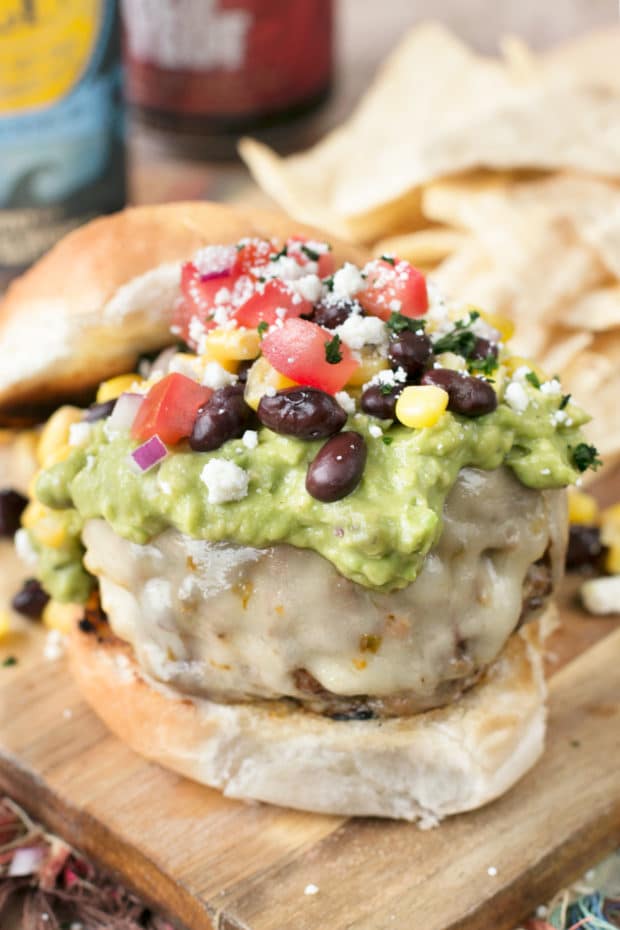 Let's just start with the burger patties. The combination of ground beef and ground pork gives the burgers an injection of flavor that makes them extra juicy.
By adding in chopped onion, jalapeno, chili powder and cayenne, you get a smoky and spicy accent to the flavorful meats.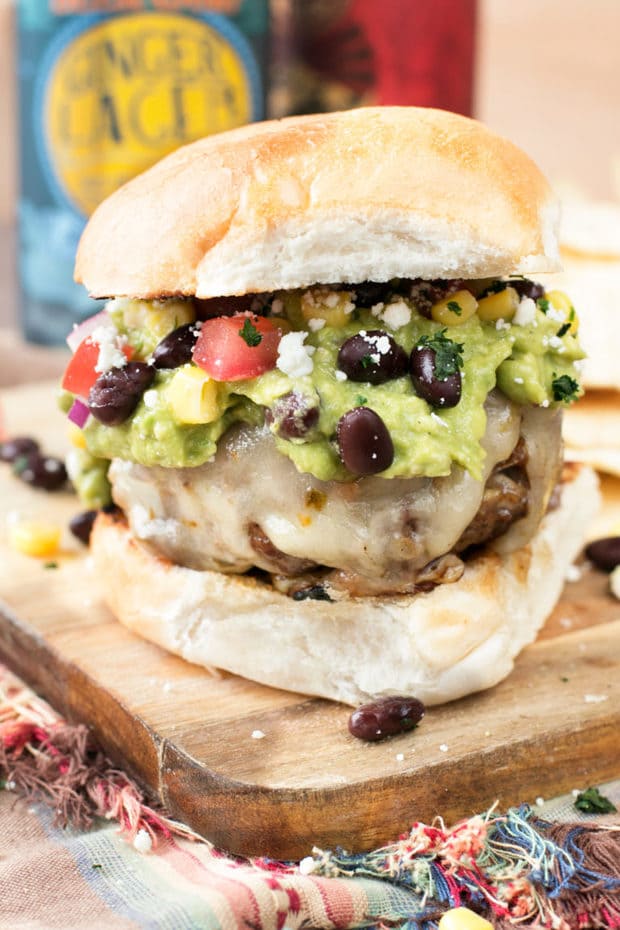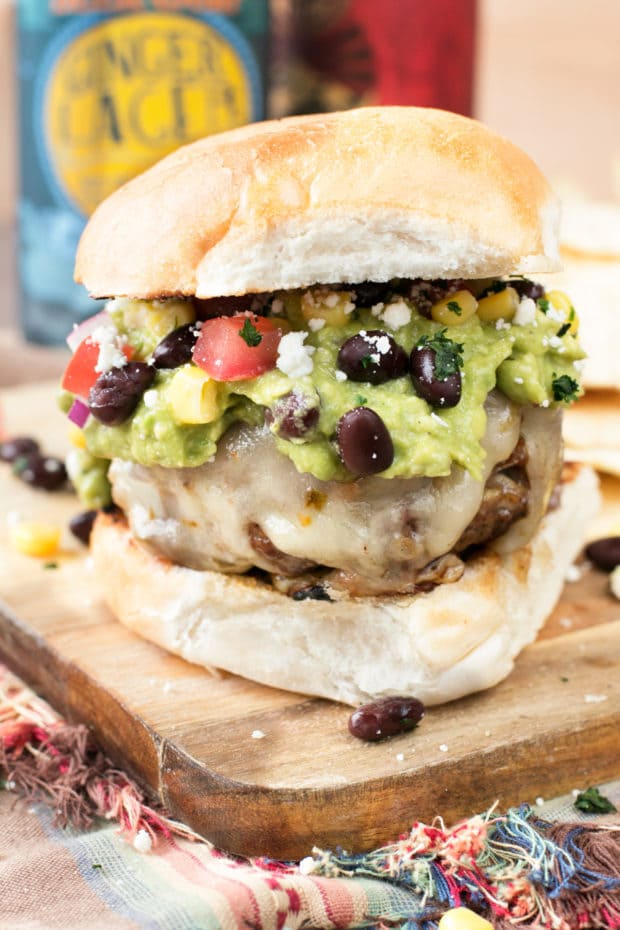 Top it off with some spicy and creamy pepper jack cheese, creamy guacamole, sweet corn kernels, rich black beans, refreshing tomato and salty cojita cheese…. That's an epic burger than no one can resist finishing off.
I swear, if I could whip up one of these burgers for lunch or dinner every day, I would totally do it. It has all the flavors I love, and enough variety to keep your taste buds excited and jumping for joy.
Get to grilling while the weather's still hot, my friends!
This Recipe's Must Haves
Pin this Southwestern Guacamole Burger recipe for later!