Nutella Stuffed Chocolate Chip Cookies
Nutella is back.
I like to make you all think that I somehow drifted away from it with my amazing self-control. The truth is I don't have enough self-control to stop eating it straight out of the jar…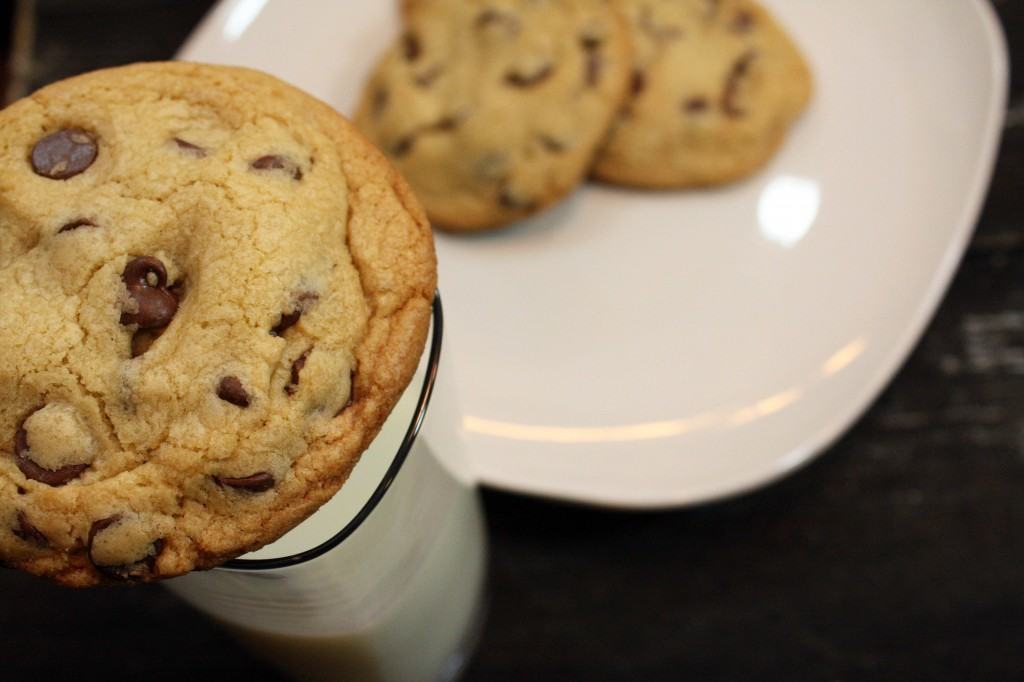 I don't know what possessed me to stuff chocolate chip cookies with Nutella this weekend. Probably because there is no limit to what I will put Nutella on, or in. Ok there might be a limit somewhere. Brussels sprouts for example. I think I might draw the line there.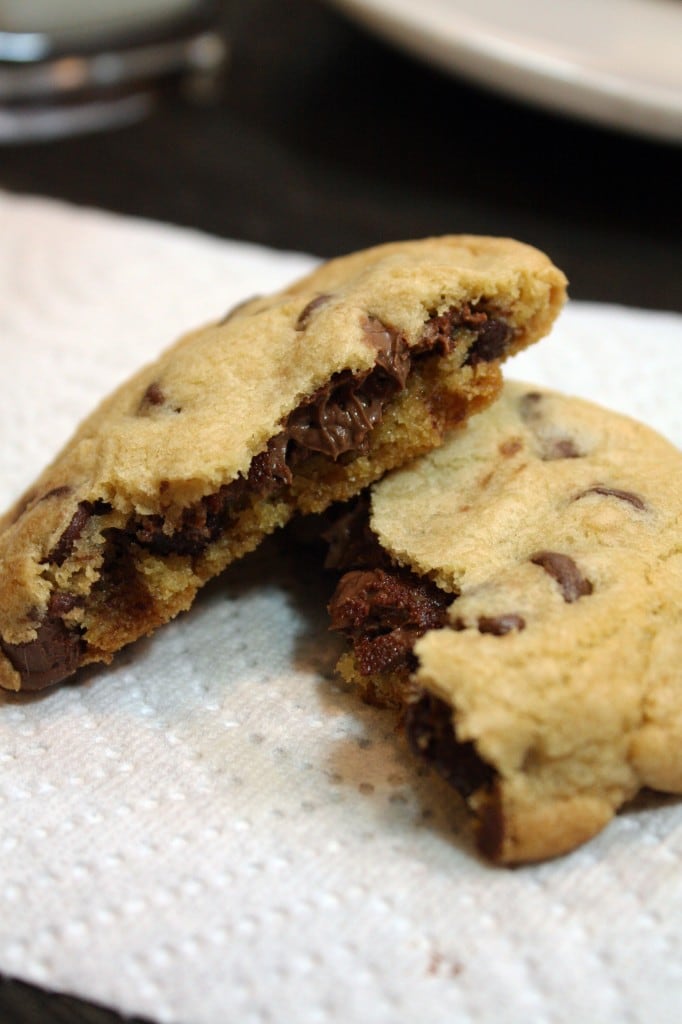 Now that I am finally out of vacation mode and back to reality (both wonderful and depressing at the same time), I am starting to function with some level of normality. Except for this lingering feeling that I might be coming down with a cold…. I am desperately trying not to acknowledge this possibility in hopes that it will just go away.
I am 98% convinced that if I am coming down with a cold (it's not the flu, because I won't let it be the flu), Nutella will be the only cure. To prove my theory correct, I might have to stay home for several days eating only Nutella (or whatever I can stuff Nutella in). If I don't have a cold by the end of this testing phase, I won't be upset too about the fact that I can't fit through my doorway. 
Worth it.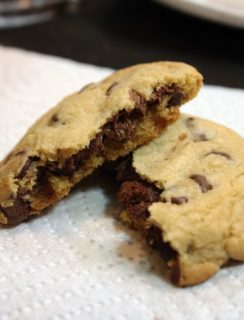 Nutella Stuffed Chocolate Chip Cookies
Yield: 12 large cookies
Prep Time:10 minutes
Cook Time:15 minutes
Total Time:25 minutes
Nutella is one of my favorite foods, so why not stuff it in a chocolate chip cookie?
Ingredients:
1 1/2 cups all purpose flour
1/2 tsp baking soda
1/2 tsp salt
1/2 cup unsalted butter, room temp
1/2 cup granulated sugar
1/2 cup packed light brown sugar
1 large egg
1 tsp pure vanilla extract
1 1/2 cups milk chocolate chips
12 Tbsp Nutella (1 Tbsp per cookie)
Directions:
Preheat oven to 350 degrees. Line a large rimmed baking sheet with parchment paper or a silpat.
In a medium bowl, whisk flour, baking soda and salt. Set aside.
In the bowl of a stand mixer, cream butter and sugars until creamy and smooth. Beat in egg and vanilla extract until combined. Gradually add the dry ingredients to the wet ingredients, mixing until just combined. Fold in chocolate chips.
Take a scoop of dough and flatten in the palm of your hand. Add 1 Tbsp of Nutella into the center of each cookie. Carefully roll the dough over the Nutella, adding more dough as needed, so it is a large cookie ball. Make sure the Nutella is covered.
Bake cookies for 14 minutes, until browned on the edges and still soft in the center. Let cookies cool for 10 minutes in the pan before placing on a cooling rack.