I had to name this the Mahalo Burger.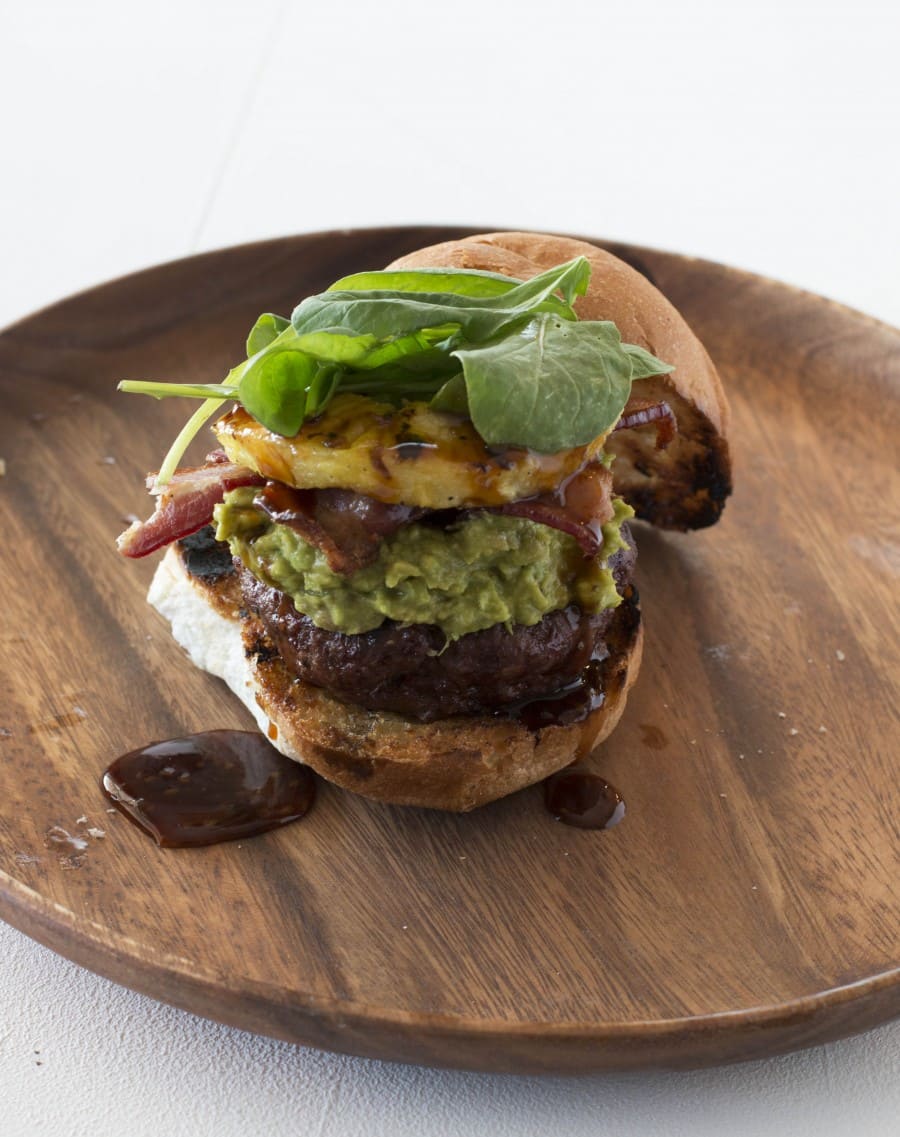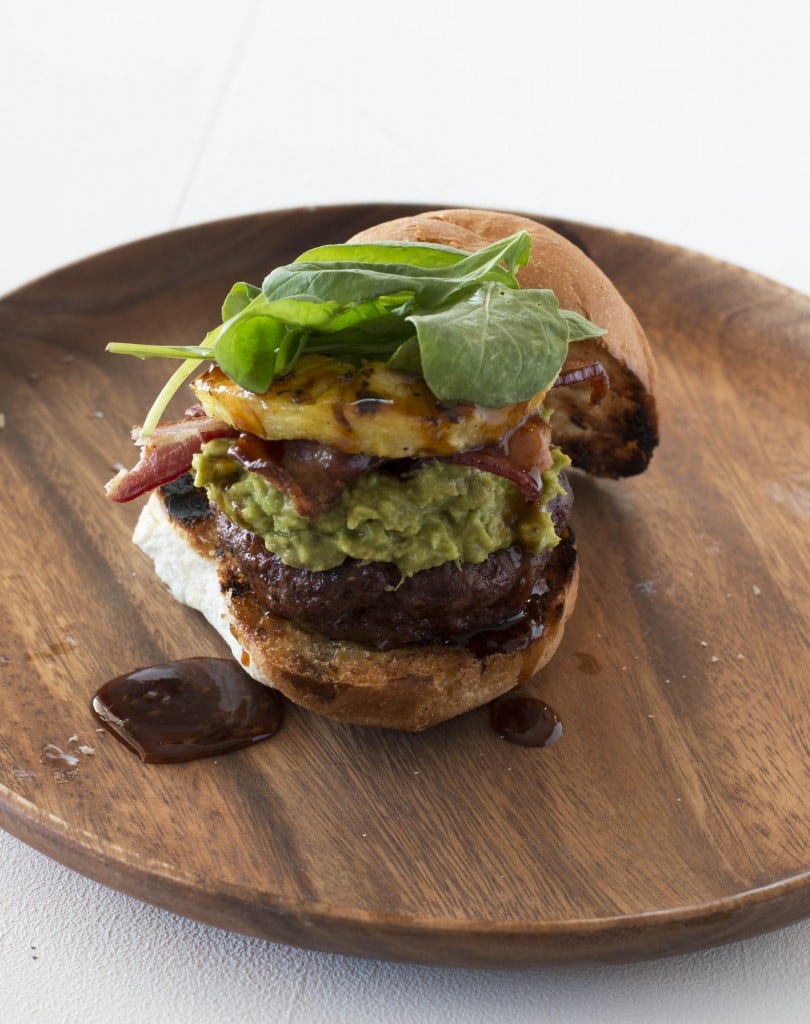 Every bite I took had me saying (come on, let's be real, it was more like groaning) THANK YOU. The mix of all these gorgeous ingredients is the epitome of a tropical epic burger.
Aren't you so glad I started featuring epic burgers now that summer is here? 😉
Generally my ridiculous burger ideas stem from me not making up my mind about what to cram on top of my burger. This one started with guacamole, but then I wanted sweet, grilled pineapple. Then of course I needed some teriyaki sauce, greens, and yea. There you have it.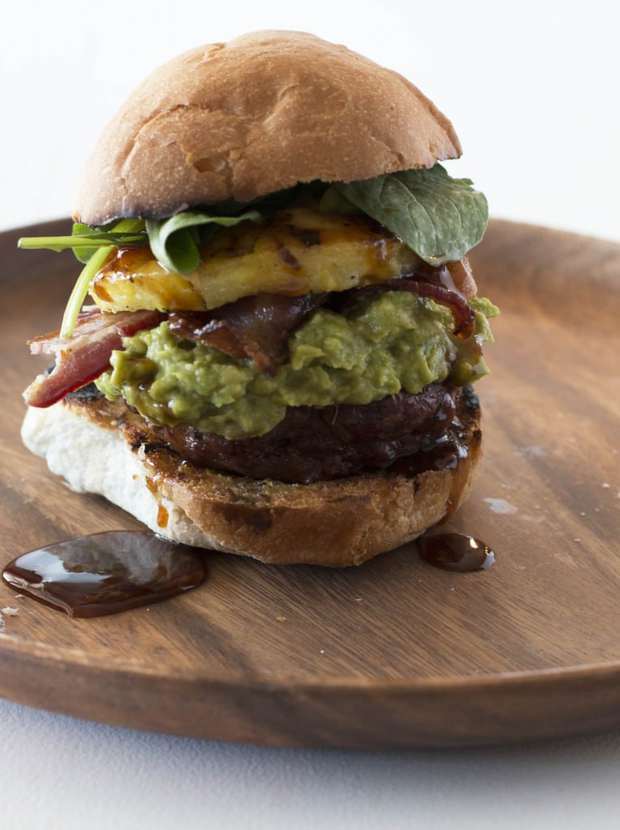 I swear if I ever get pregnant, I am going to have the most ridiculous cravings. I already have strange cravings on every random Wednesday, so imagine this times 1,000 and oh boy. Hopefully someone will appreciate the midnight pickle and ice cream runs I inevitably will send them on in the future…
But back to this burger… Doesn't it just ooooooooze amazingness?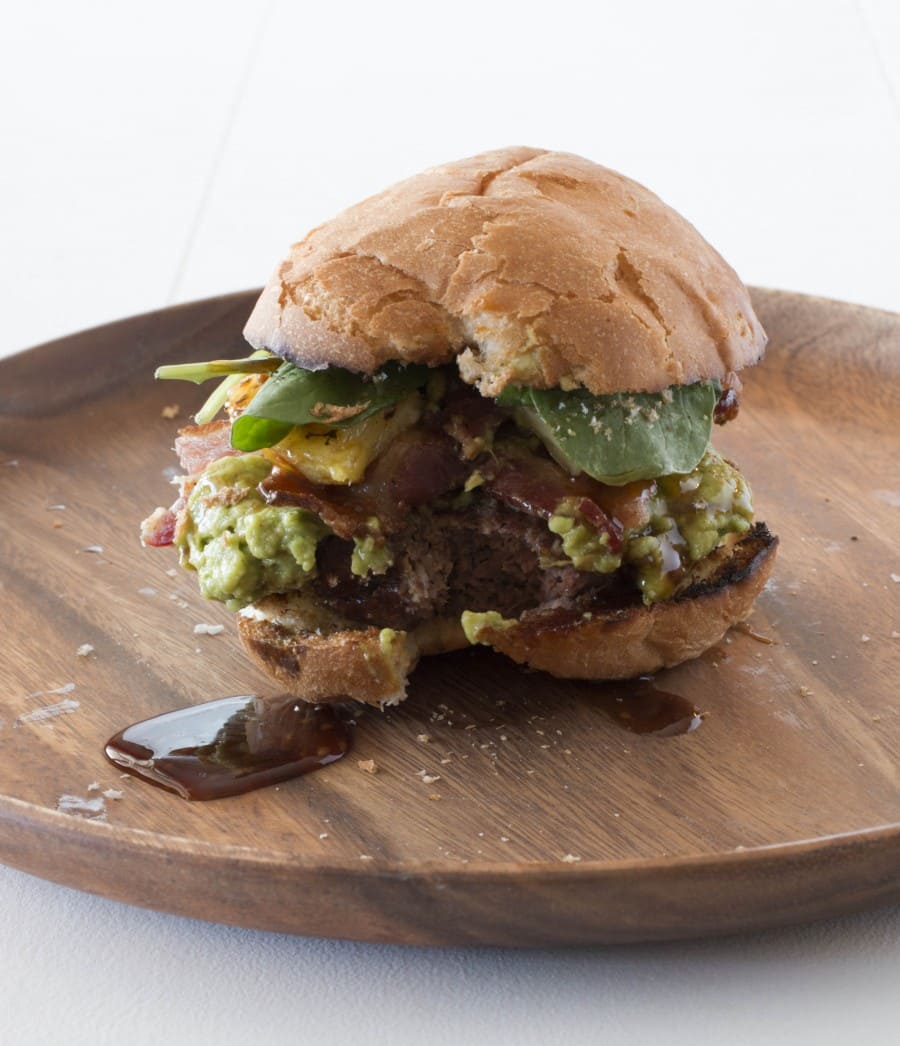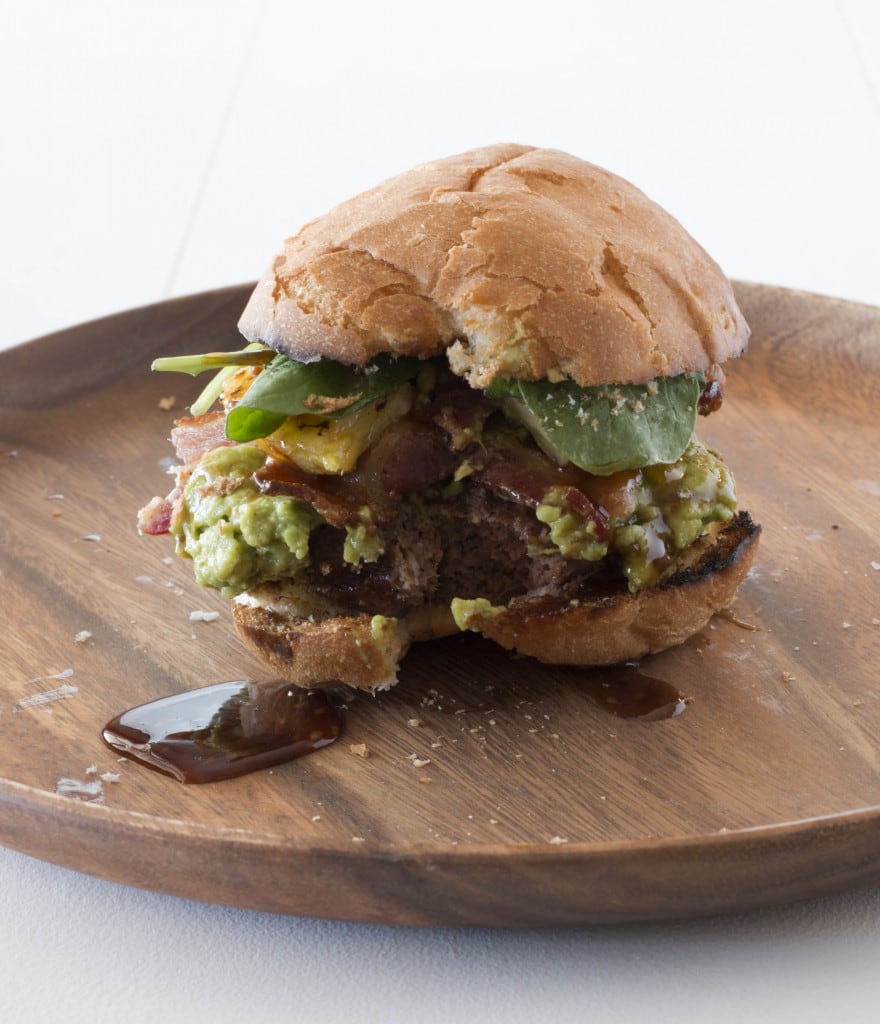 I could easily eat my weight in guacamole. For the rest of my life.
GAH.
Sorry I just had a flashback to my first bite of this gorgeous thing. Yep. SO good.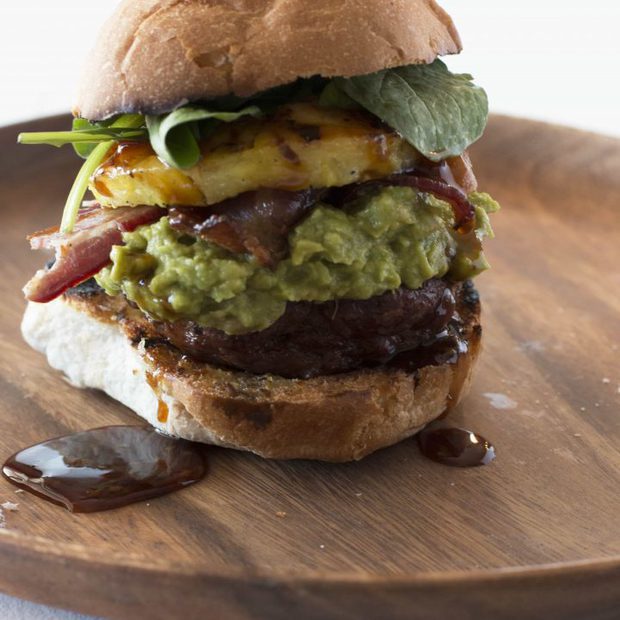 Mahalo Burger
Ingredients
Burger
2/3 lb ground beef
1 1/2 tsp paprika
1 tsp garlic powder
2 tsp black pepper
2 tsp salt
1 1/2 tsp flour
2 thick hamburger rolls, cut in half
Guacamole
1 avocado
1/8 tsp cayenne
1/2 tsp garlic powder
Juice from half a lime
Freshly cracked black pepper
Kosher salt
Toppings
2 pineapple rings
4 slices of bacon, cooked and cut in half
Teriyaki sauce
Baby arugula
Instructions
In a small bowl, combine the ground beef, paprika, garlic powder, pepper, salt, and flour. Form two 1/3 lb patties and grill until you reach your desired temperature (I usually shoot for at least medium rare or medium).
While the burgers are cooking, make the guacamole. Smash the avocado into a smooth paste in a medium bowl. Add cayenne, garlic powder, and lime juice. Stir until everything is incorporated evenly. Season with salt and pepper to taste.
When your burgers are almost done cooking, butter the cut sides of the hamburger rolls and toast on the grill (approximately 2-3 minutes). Also add your pineapple rings to the grill and cook for approximately 1 minute on each side. Remove toasted rolls, burger patties, and pineapple rings from the grill.
To assemble your burgers, add a patty to each bottom half of a roll. Add a generous scoop of guacamole. Top each with 2 bacon slices, a grilled pineapple ring, teriyaki sauce, and baby arugula. Finish with the top half of each roll. Then get messy and devour that burger!