Let's chat about gifts for bakers, because that's what this holiday gift guide is all about! The world of baking is vast, so I've included standard items, dream must-haves, and a few unique finds that any avid baker will love to find under the tree. Check out the list below for all the baking gift inspiration you need!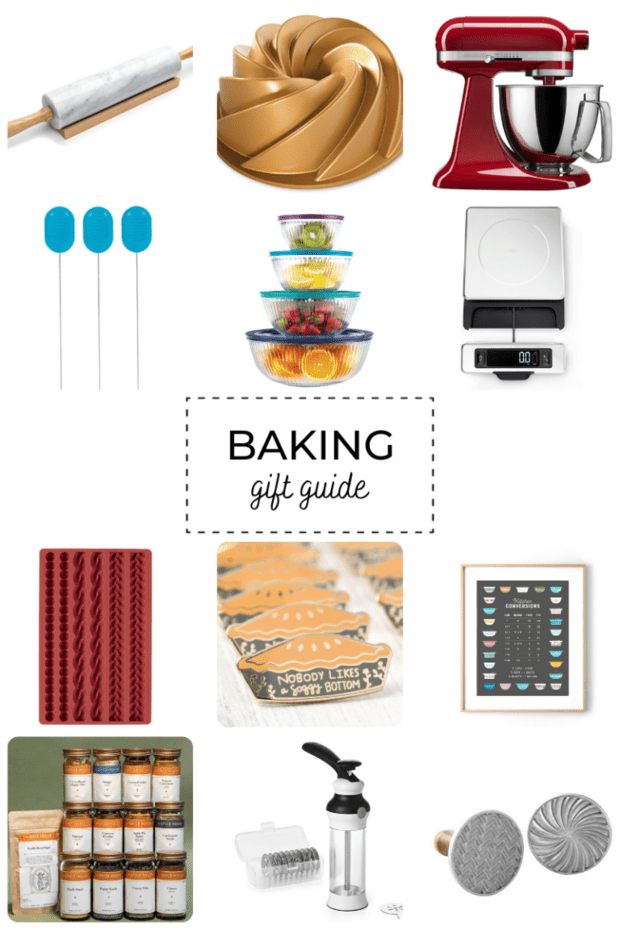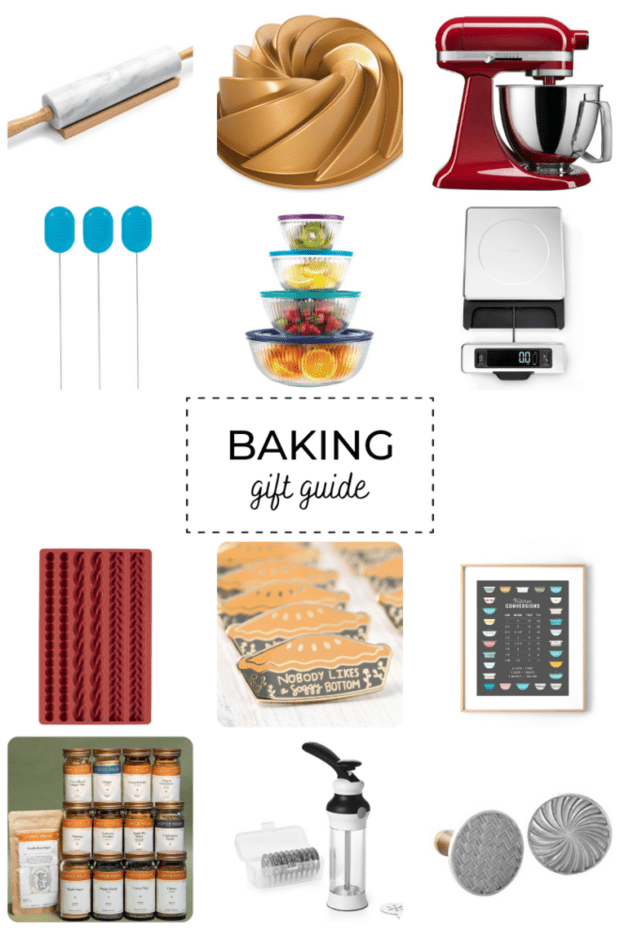 I grew up with a grandmother who LOVED to bake. It was one of our favorite things to do together, and it is actually what got me into the kitchen in the first place.
Baking is specific. It has hard and fast measurements, and there's such a huge world to explore. Therefore, you can always find something new to gift a baker!
As the ultimate guide to gifts for bakers, the list below is filled with favorites that they will cherish for years to come. I've included some of the baking favorites that I've been using for a long time, as well as some fun stocking stuffers to throw into the mix.
Note that this post is not sponsored, but it does include affiliate links. This means that if you click through and take action, I will receive a small commission.
Holiday Gift Guide 2021: Gifts for Bakers
If you are looking for gifts for bakers, I've got the ultimate holiday gift guide for you! I've put together a list of my absolute must-have items that are essential for all the baking that I do. From appliances to tools, you will find just what you are looking for!
Disclaimer: Some of the links below are affiliate links. If you click through and take action, I will receive a small commission.