Frozen Melon Margarita
Summer is quickly ending and I am doing everything in my power to cling onto these final sunny days.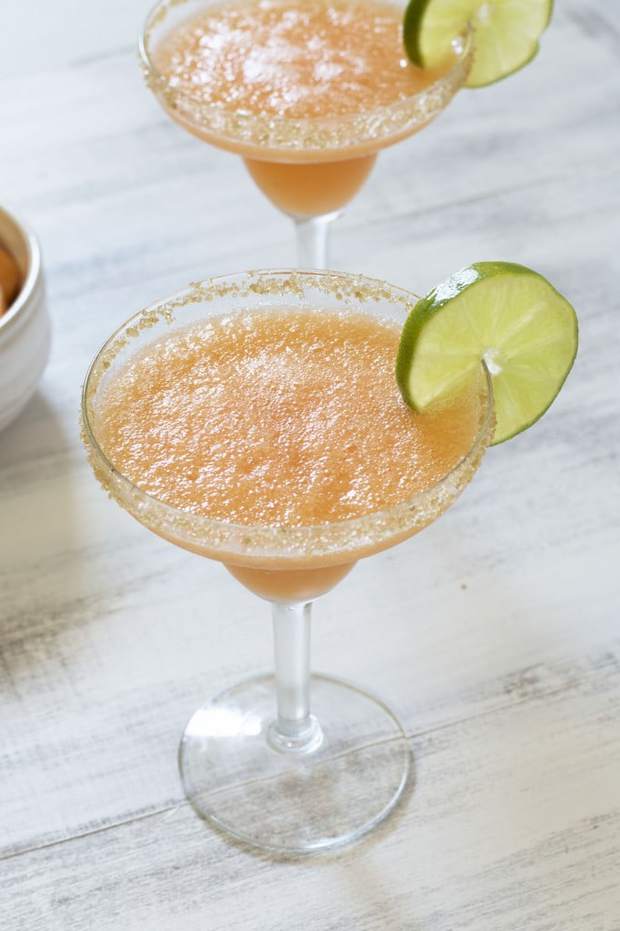 When I was in Copper Mountain over the summer, I tried this melon margarita and it has been stuck in my head ever since. I literally dream about the crisp and cool refreshingly sweet taste. 
I decided to make mine a frozen version, partially because it's been fairly hot in Denver and partially because I love any excuse to make a blended cocktail. For some reason, blended drinks take me right to the beaches of Mexico where I would happily indulge in multiple Pina Coladas and soak up the sun (by soak up the sun, I mean with a heavy layer of sunscreen since my pale skin burns in 2 seconds flat).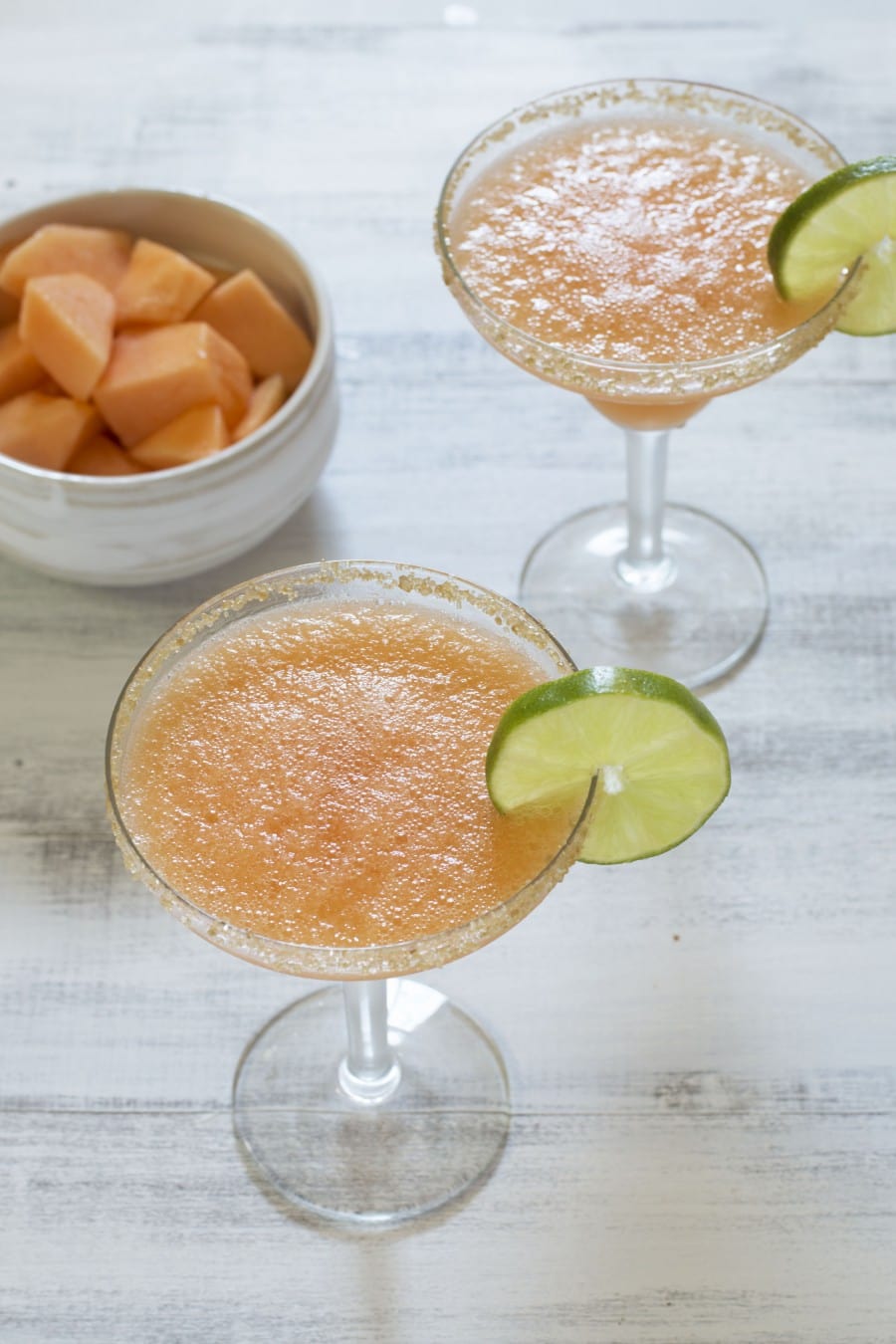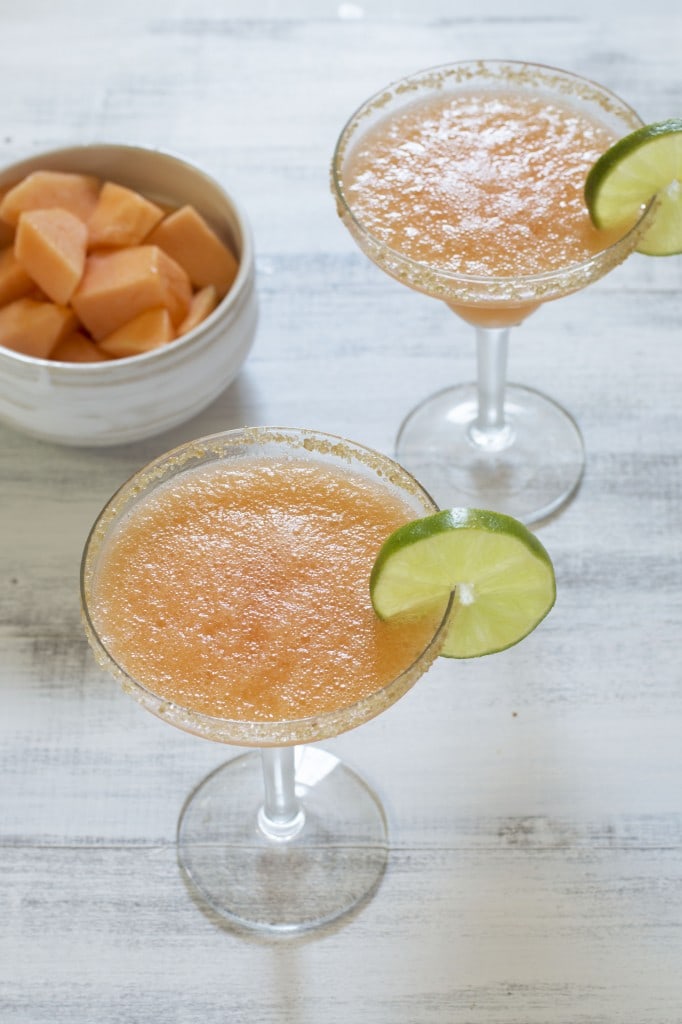 This margarita has just the right amount of sweetness that keeps me coming back for more, but doesn't make me feel like I am drinking frozen sugar. The cantaloupe makes everything light and bright – I would literally dive into this glass if I could!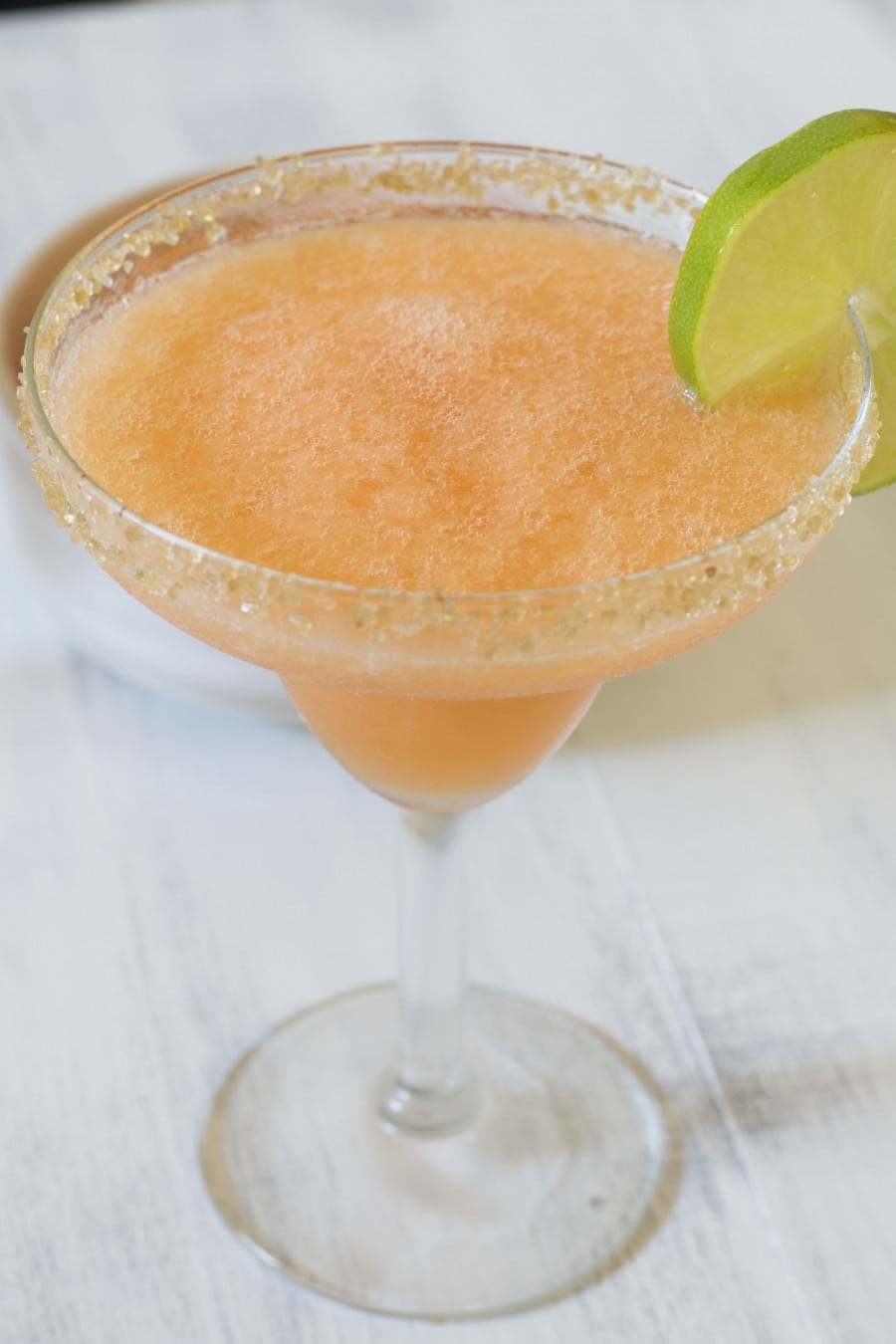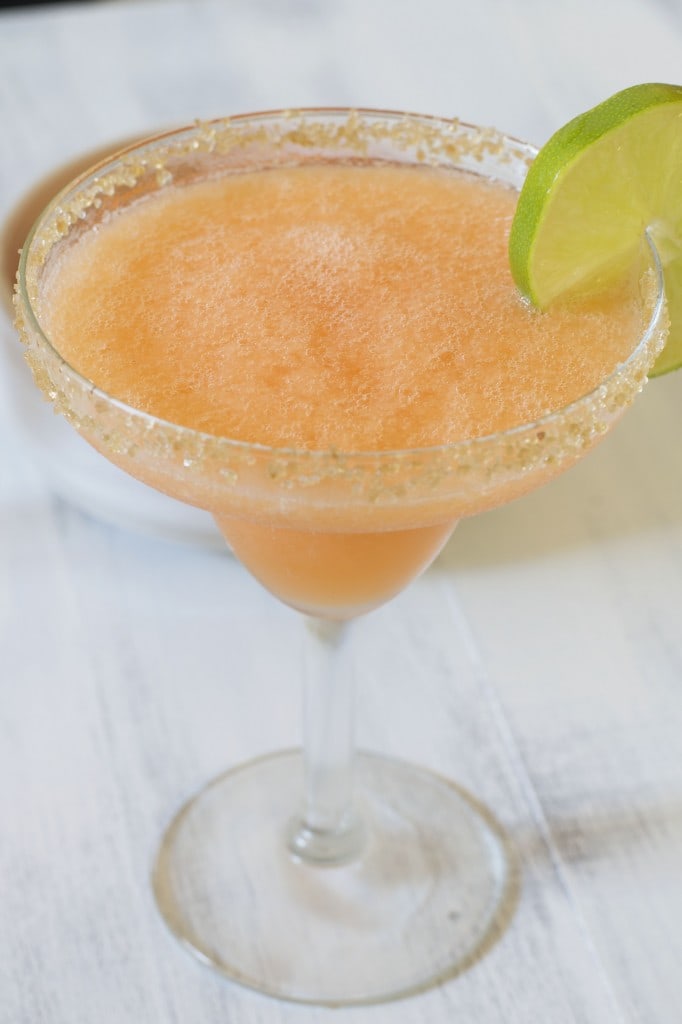 Now I am still swimming in photos from Food Blog Forum, but I will have a recap up soon and you'll love my brand new cocktail inspired by Asheville!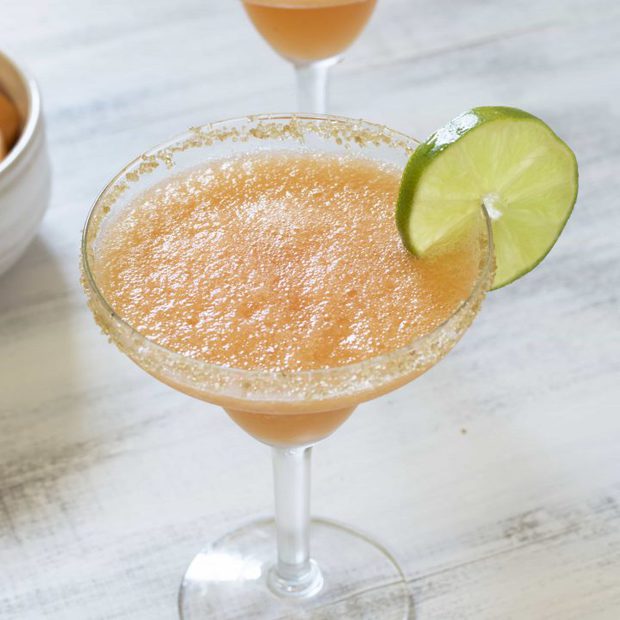 Frozen Melon Margarita
Sweet cantaloupe makes this frozen margarita shine, full of bright summer flavors and screaming for you to make a batch!
Ingredients
2 cups crushed ice
1 1/2 cups chopped cantaloupe
7 oz silver tequila
3 oz triple sec
Juice of 1 lime
Turbinado sugar
Lime wheels for garnish
Instructions
Combine crushed ice, cantaloupe, tequila, triple sec, and lime juice in a blender. Blend until the mixture is combined and the consistency of a slushy.
Wet the rims of four margarita glasses with lime juice and turbinado sugar. Fill each glass with the frozen margarita and garnish with lime wheels. Serve immediately.