Cranberry Pistachio Avocado Biscotti
Cranberry Pistachio Avocado Biscotti are a lighter take on a holiday cookie everyone will cherish. Pops of cranberries, crunchy pistachios, and sweet white chocolate make for a flavor combination that pairs perfectly with coffee.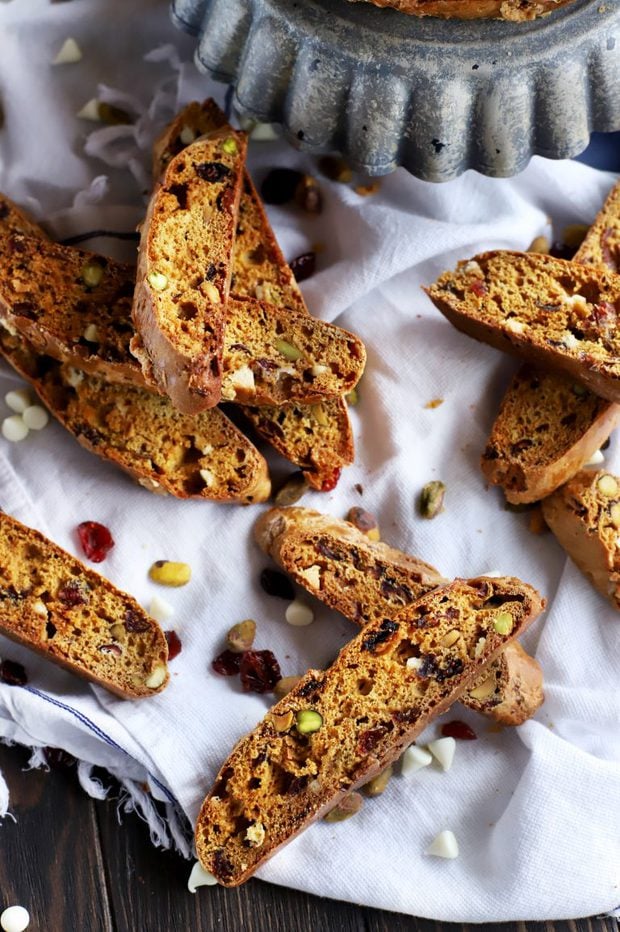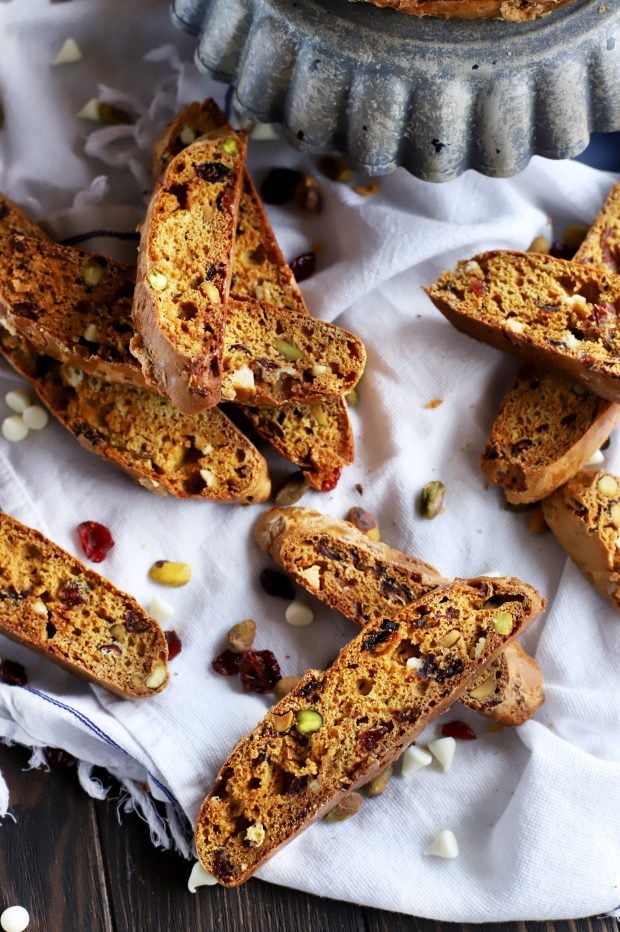 Please note that some of the links below are affiliate links. If you make a purchase through one of these links, I will receive a small commission.
It's the holiday season, and it's time to get to baking ALL THE THINGS.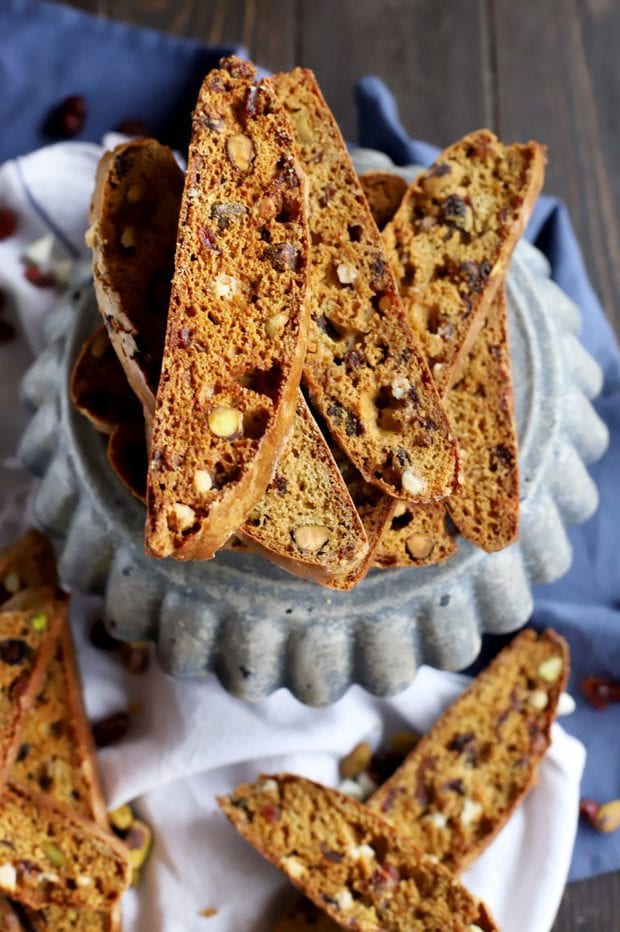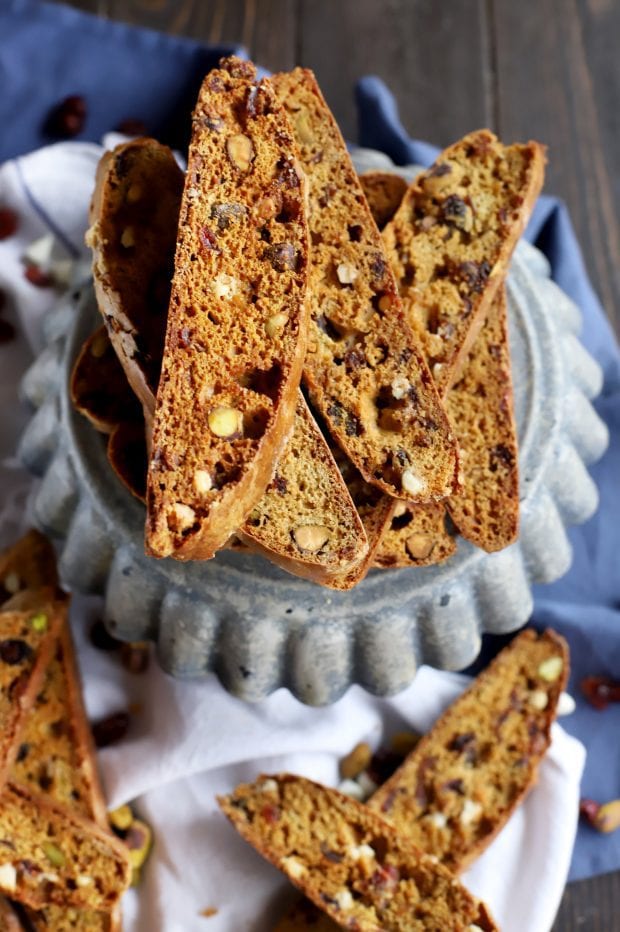 If you are anything like me, your oven is getting a serious workout right now. Almost every day I am baking up sweet treats for the Man to take to the office, for me to give to friends, or simply to be stored in airtight containers and nibbled on as I sip eggnog under the Christmas tree.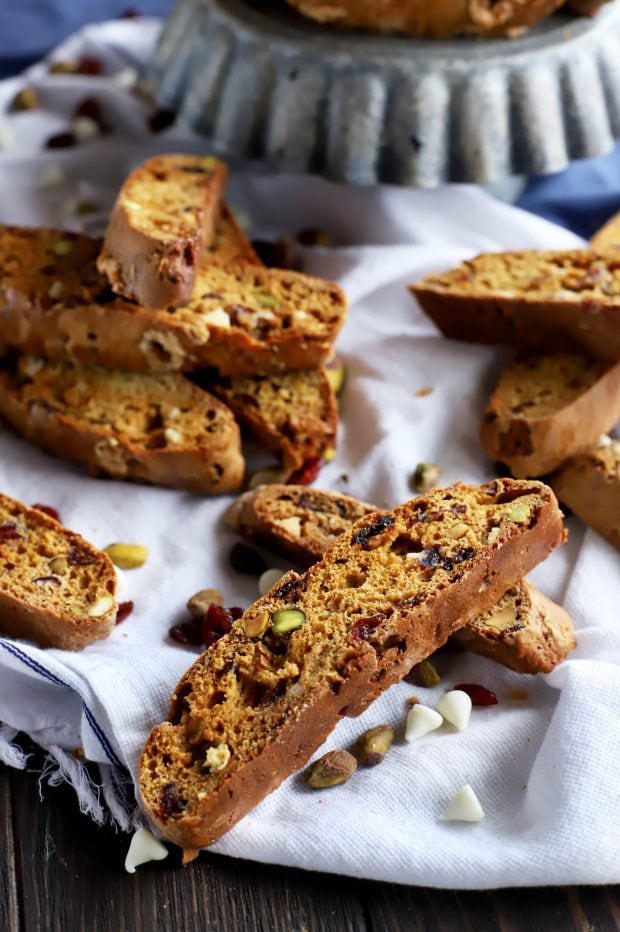 Something about this time of year just speaks to my baker's heart and I can't help but be inspired.
While I always bake up the tried and true classics like chewy gingerbread, shortbread, and sugar cookies, I like to mix things up each year to get some variety.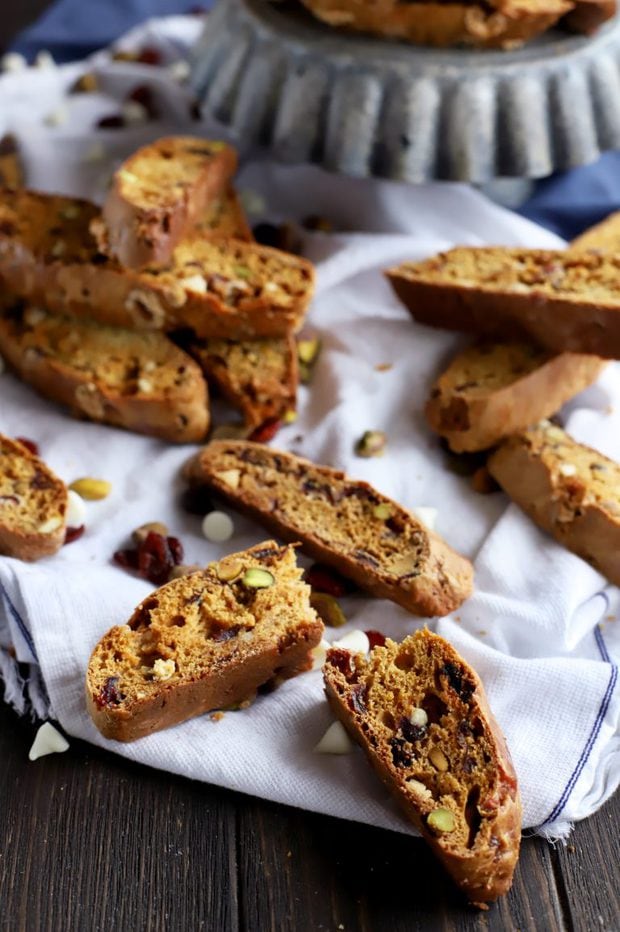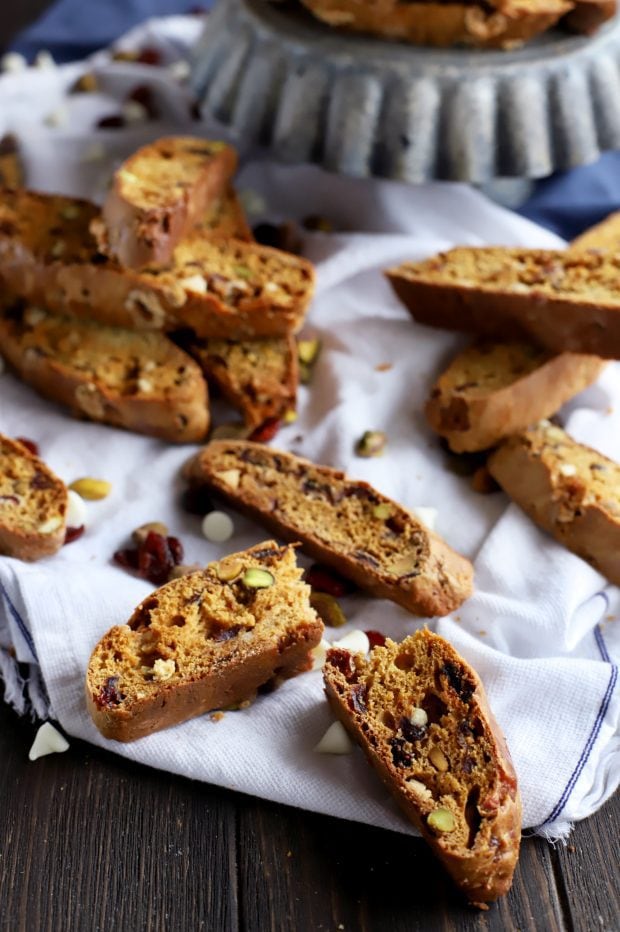 The Man happens to love biscotti, so that's where I started with the inspiration for this cookie.
I am sure a lot of you are wondering why the heck there is avocado in these biscotti.
The reason is simple – it's an ideal substitute for butter.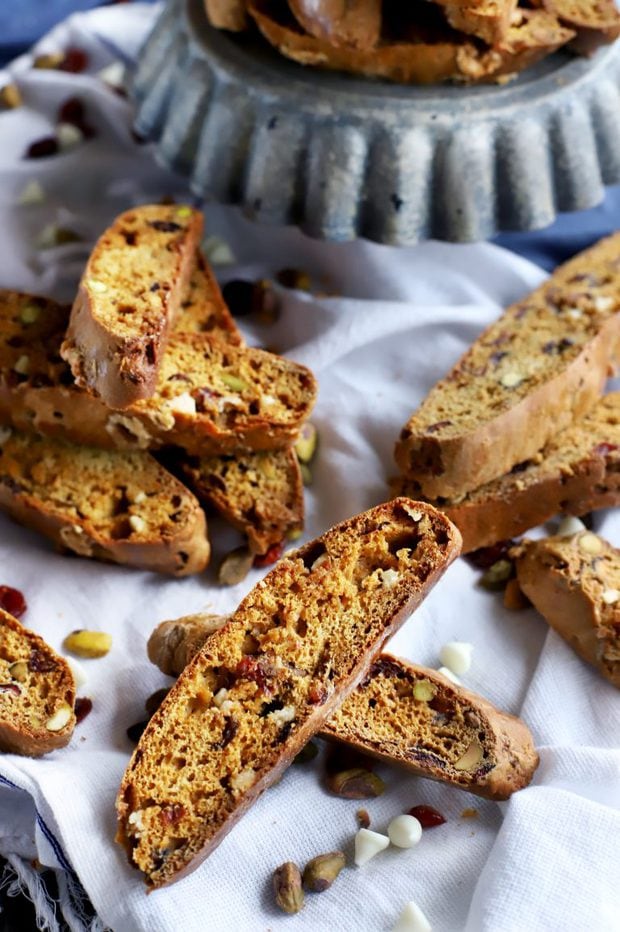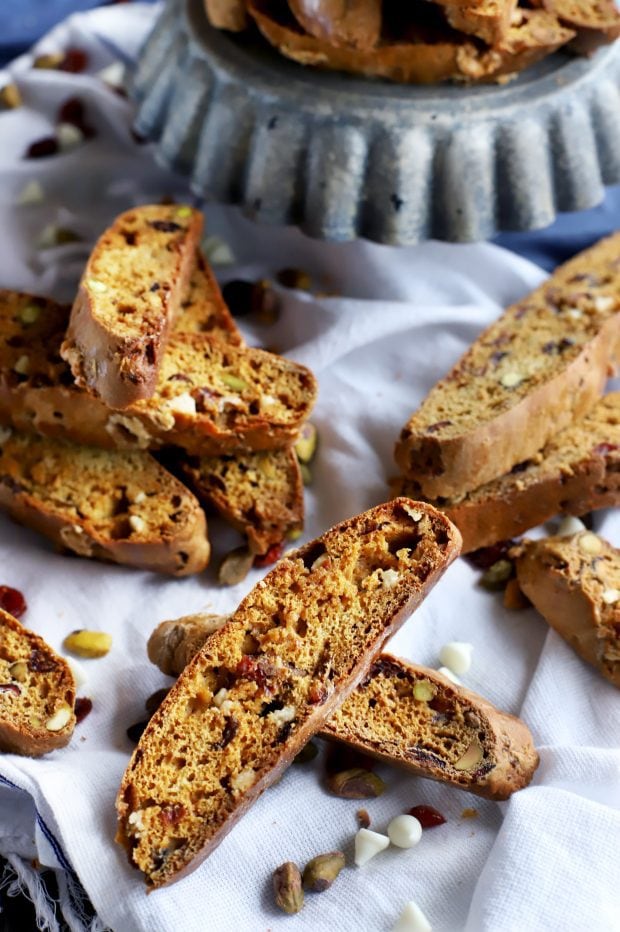 The creamy mashed avocado is healthier than butter, and it still makes these cookies oh-so tasty. Honestly, you can't even taste the avocado in there. I had multiple look at me in total shock after taking a bite and me subsequently telling them there's avocado instead of butter in them.
Given all the other things I am munching on this time of year, it's kind of nice to have a cookie that I can feel a little less guilty about eating. I have to say, it's given me a reason to eat a cookie for breakfast with my cup of coffee instead of fruit.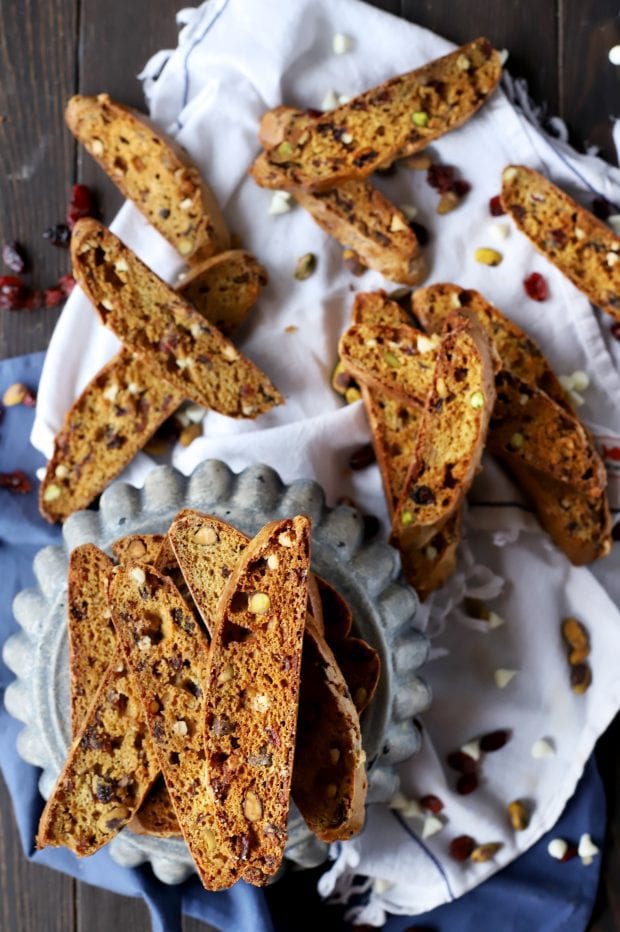 The diet starts in 2019, ok? Don't judge.
Another reason to make these bad boys as soon as possible? They travel SO well, so you can make them for cookie exchanges or ship them all over the country to loved ones without worrying about them going stale!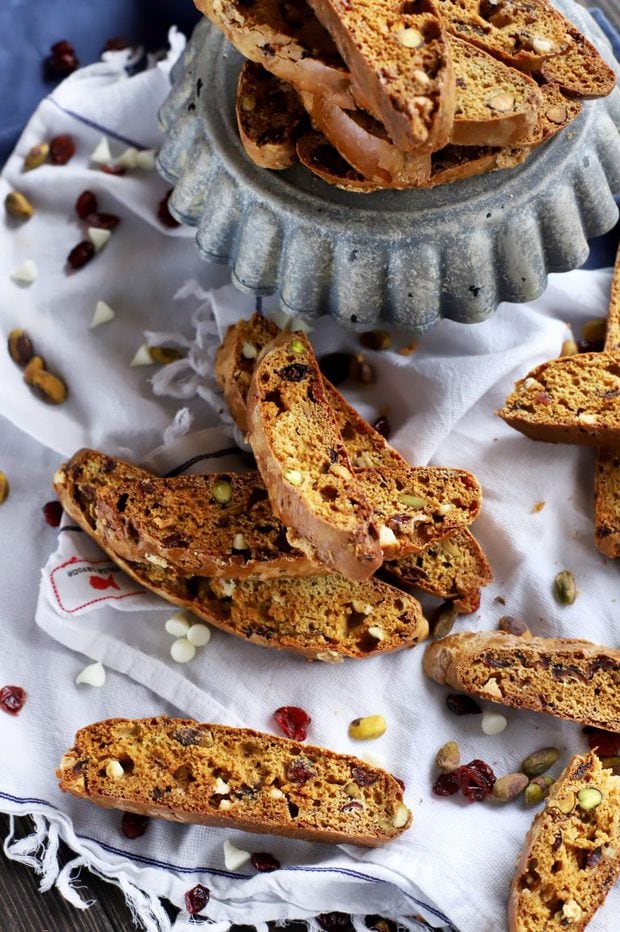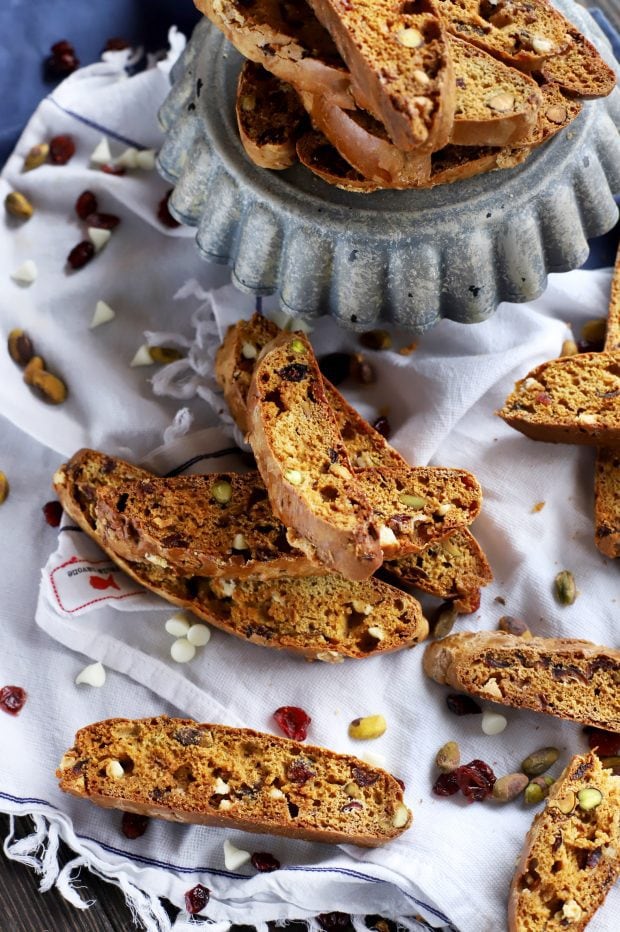 Happy baking, my friends!
This Recipe's Must-Haves
To get the ideal clean cuts for your biscotti, you need to use the right knife. If you don't have a knife that you love, consider this Shun Classic 8-Inch Chef's Knife
. It does the job well!
I LOVE USA PAN products, and this USA Pan Bakeware Aluminized Steel Biscotti Pan
is oh-so fun. Instead of using a sheet pan, you can simply add each half of the dough to one of these bad boys. Alternatively, for a killer baking sheet, add this USA Pan Bakeware Extra Large Sheet Pan, Warp Resistant Nonstick Baking Pan
to your wish list.
Finally, no cookie would come together perfectly without the KitchenAid 7-Quart Pro Line Stand Mixer
. I am using it heavily right now and it's amazing, as always.