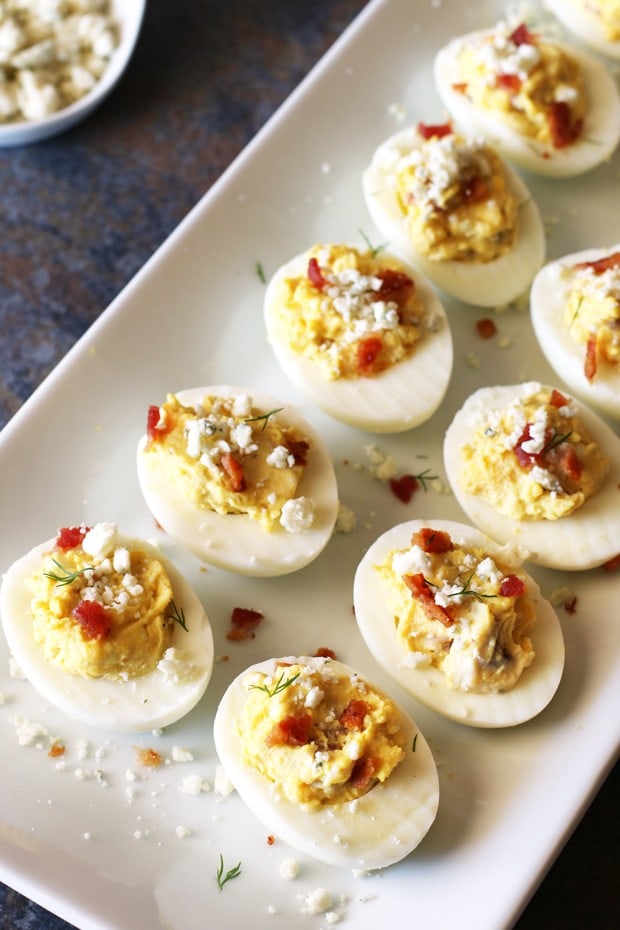 I'm trashing up some deviled eggs for you today! I love a classic deviled egg, perfectly balanced with acid and mustard. Every bite is perfection…
But let's be real, everything is better with bacon and cheese.
These bacon and blue deviled eggs are exactly that – an incredibly improved version of an already delicious bite. The acid and mustard are still there, but the bacon gives you this deep umami flavor and the tangy blue cheese will have you swooning.
Since I am sure many of you are prepping hardboiled eggs for the Easter egg hunts, you'll need something to do with them all once their found (don't forget to make a map, we all know what happened when a map wasn't used in Stars Hollow… #gilmoregirlsforlife). Deviled eggs are the perfect solution and come together super quick, so you can get right to the best part of the day – eating.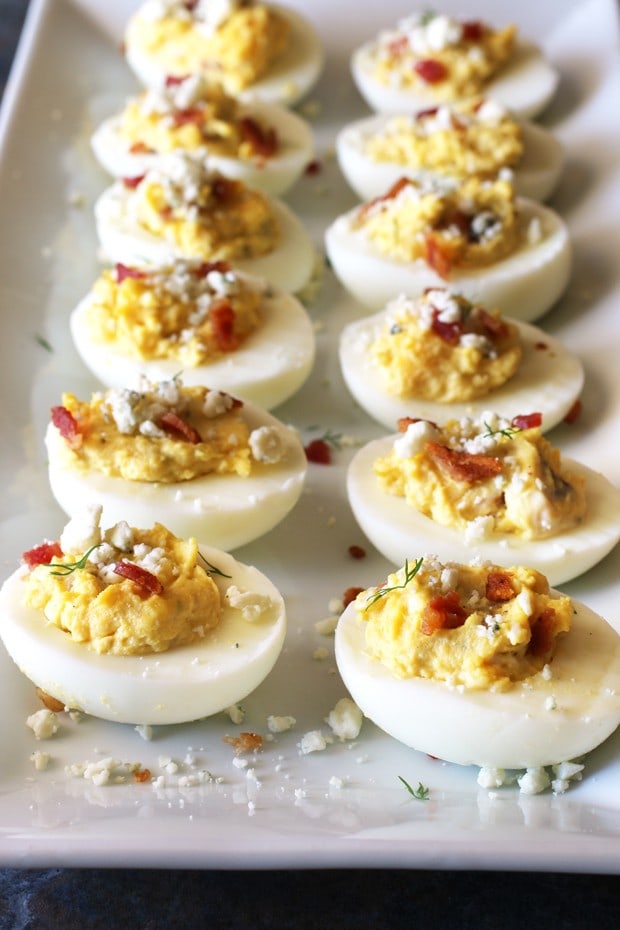 Thank goodness no one I know LOVES deviled eggs. I get these babies all to myself… YUM.
May the Easter Bunny bring you many treats this weekend! 🙂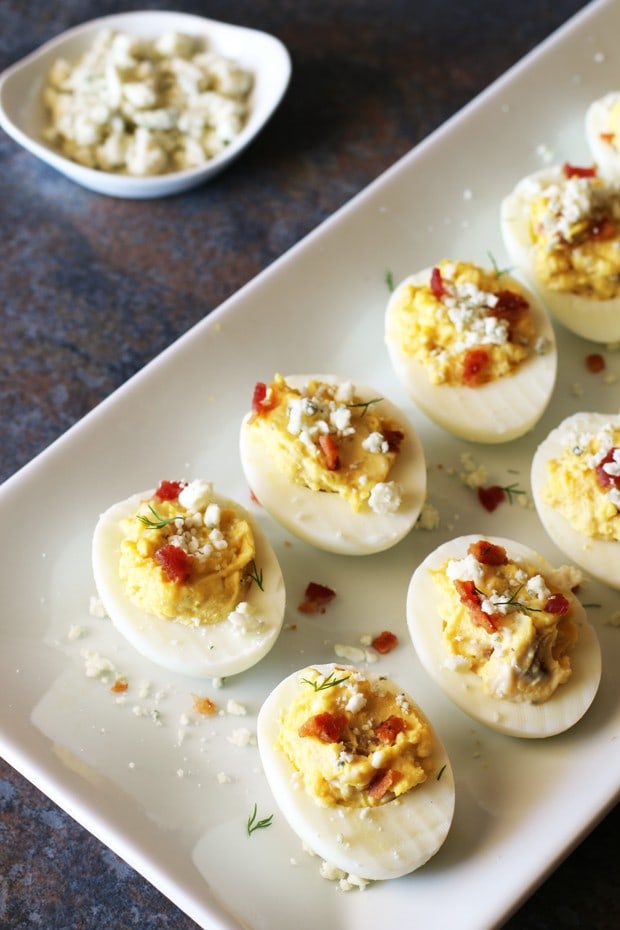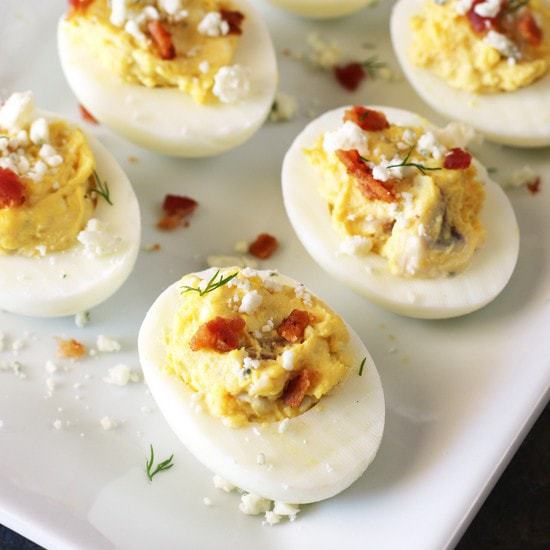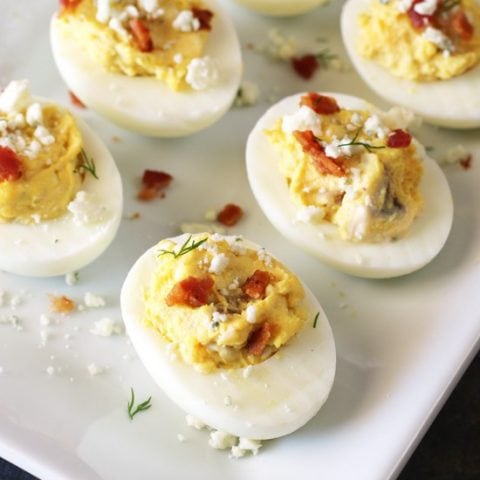 Bacon and Blue Deviled Eggs
Amping up a traditional dish with bacon and blue cheese!
Ingredients
6 eggs, hardboiled and cut in half
1/4 cup mayonnaise
1/4 cup blue cheese crumbles + more for garnish
1 Tbsp Dijon mustard
2 slices bacon, cooked crisp and chopped + more for garnish
1/4 tsp salt
1/4 tsp freshly ground black pepper
Fresh dill for garnish
Instructions
Gently scoop out the hardboiled yolks and add them to a medium bowl. Smash the yolk with the back of a fork until smooth. Stir in mayonnaise, blue cheese crumbles, Dijon, bacon, salt and pepper.
Place the hardboiled egg white halves on a serving platter. Scoop approximately 1 to 1 1/2 Tbsp of the yolk filling into each of the egg halves. Garnish with extra blue cheese crumbles, bacon and fresh dill. Serve immediately or refrigerate until ready to serve.