Bourbon Apple Cider Fizz combines mulled apple cider and ginger beer to create a boozy baked apple pie inspired cocktail! If you're ready to dive into everything fall, this is the drink for you.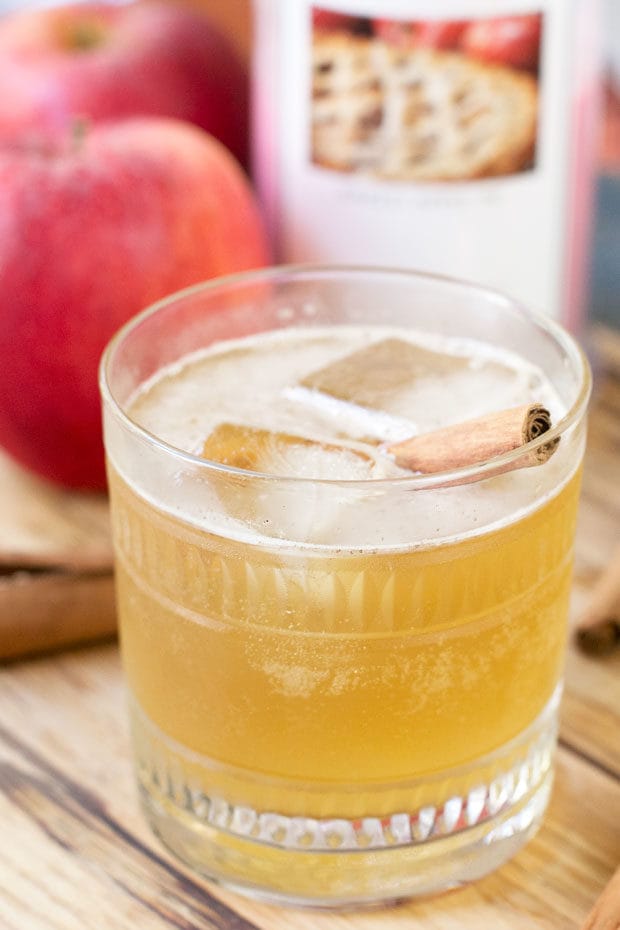 You know those moments in life when you have to push yourself to learn something new? It could be a new language, a new software, or even a new recipe… but it's challenging. It pushes you the max and your brain pretty much feels like putty after all is said and done. But then, then you get it. It all clicks into place and you feel enormous relief and satisfaction.
That's when you celebrate.
Ideally with this cocktail.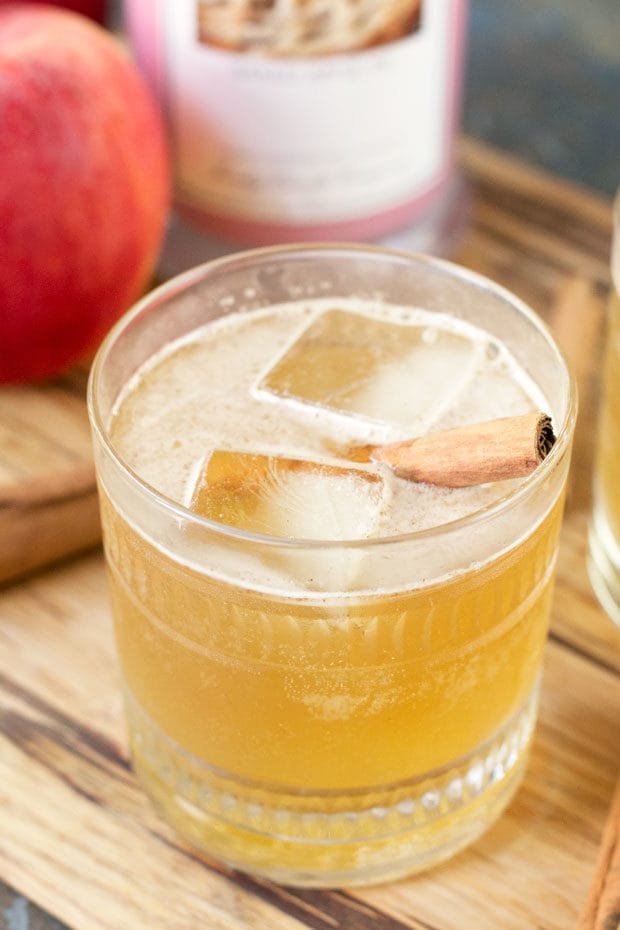 I had one of those moments of frustration and then utter happiness the other week when I was trying to master working with a new lens for some videos (!!!). I just so happened to have whipped up this cocktail right around that moment and the comfort of familiar mulled apple cider was absolutely the right cocktail to wash down that success with.
It's almost the dead of fall, so I'm preparing with all the apple pie/apple cider things. However this year, my main source of inspiration for this cocktail came from… a candle.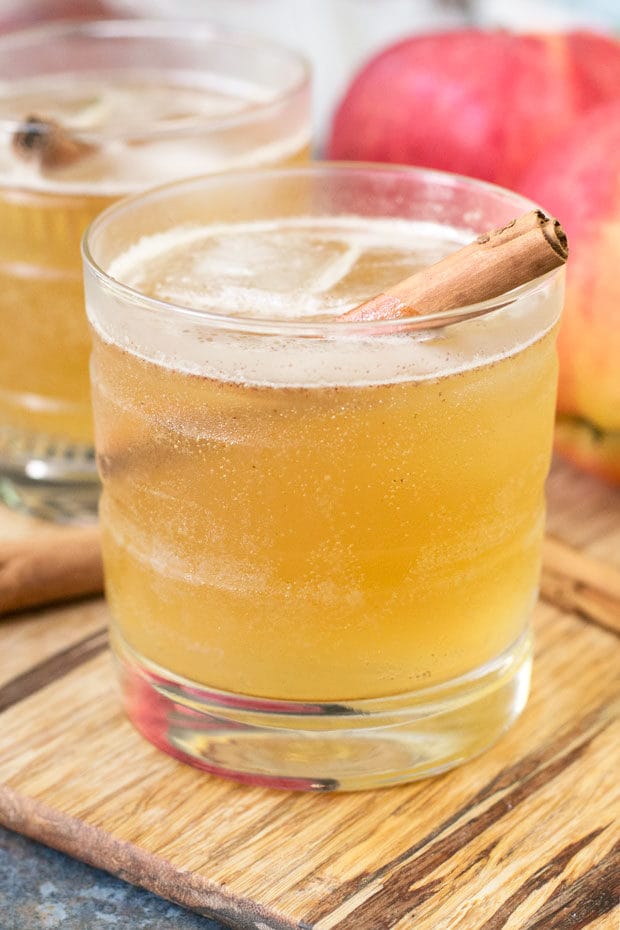 No seriously, a candle. A baked apple pie candle that had a secret jewelry surprise inside…
Any idea what I'm talking about? I'm sure some of you may have already heard of Jewelry Candles, but if you haven't, it's time to hop on that bandwagon. These candles not only have a secret jewelry surprise hidden inside each of them (and they can be worth serious $$$), but they also have a ton of food-inspired scents!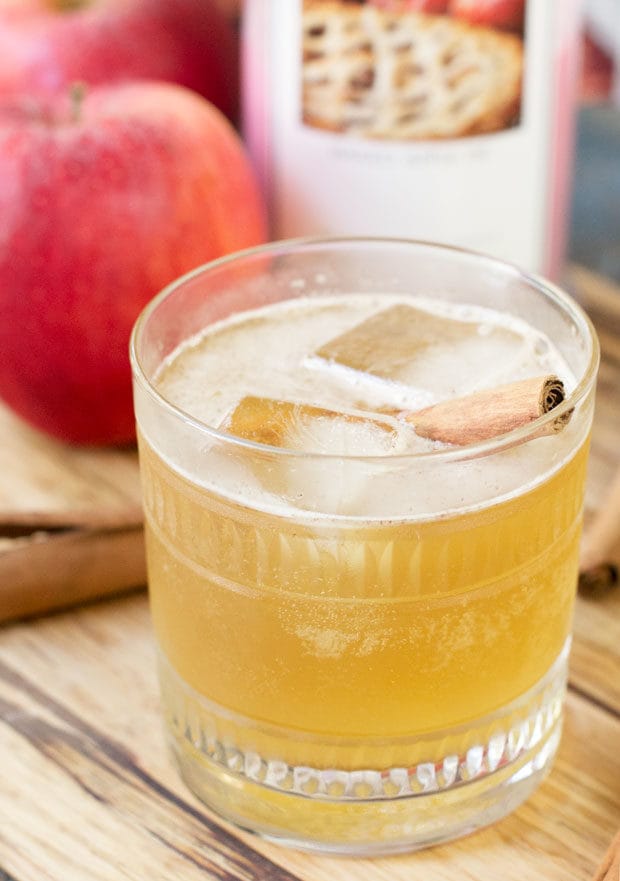 Basically a dream come true for this foodie. As soon as I lit the apple pie candle and had my house fill with that magical scent, I knew I had to make a bourbon apple pie inspired cocktail to enjoy along with it.
This cocktail has all those cinnamon baked apple flavors you love in apple pie, paired with a surprise burst of ginger and smooth bourbon. It's fall in a glass.
Let's be honest, it's happiness in a glass.
Cheers!
Disclosure: I received free product from Jewelry Candles and was compensated for my time as part of this post. As always, all opinions and recipe are my own. Thanks for supporting the brands that support Cake 'n Knife!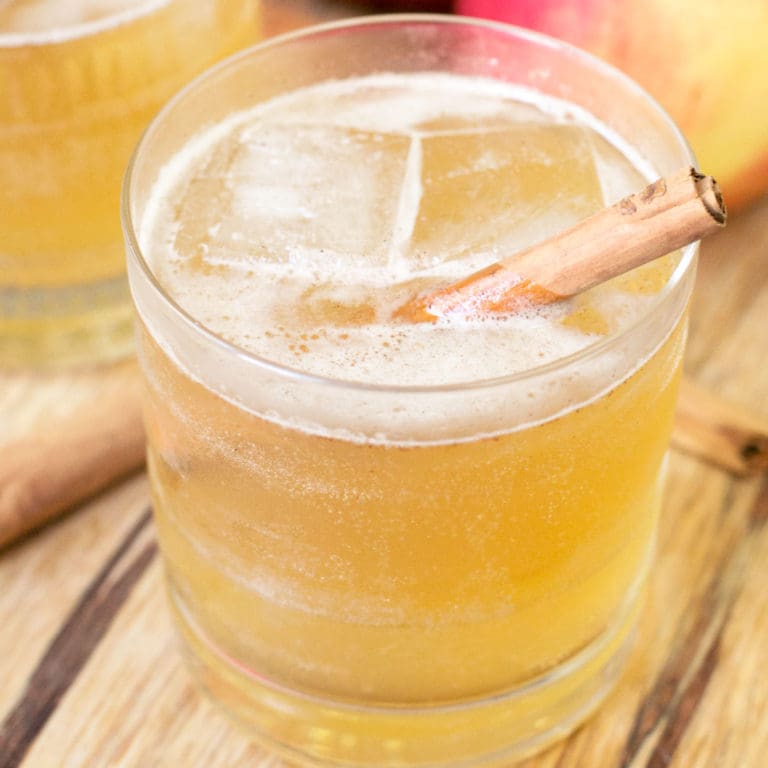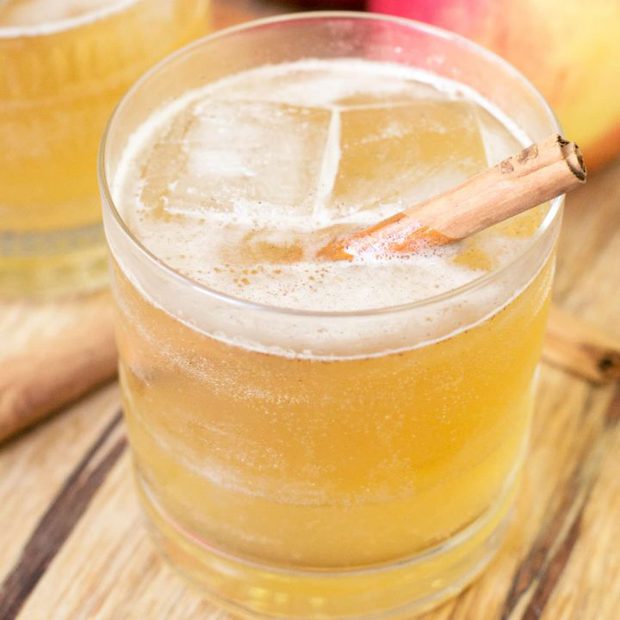 Bourbon Apple Cider Fizz
Mulled apple cider and ginger beer are the perfect combination in this fall-inspired cocktail!
Ingredients
2 oz bourbon
3 oz mulled apple cider
1/4 oz lemon juice
Pinch of ground cinnamon
3 oz ginger beer
Garnish: apple slice, cinnamon stick
Instructions
In a shaker filled with ice, combine bourbon, cider, pinch of cinnamon, and lemon juice. Shake well.
Strain into cocktail glass filled with ice.
Top with ginger beer. Garnish with a slice of apple and a cinnamon stick.