Boozy Grapefruit Sparkling Lemonade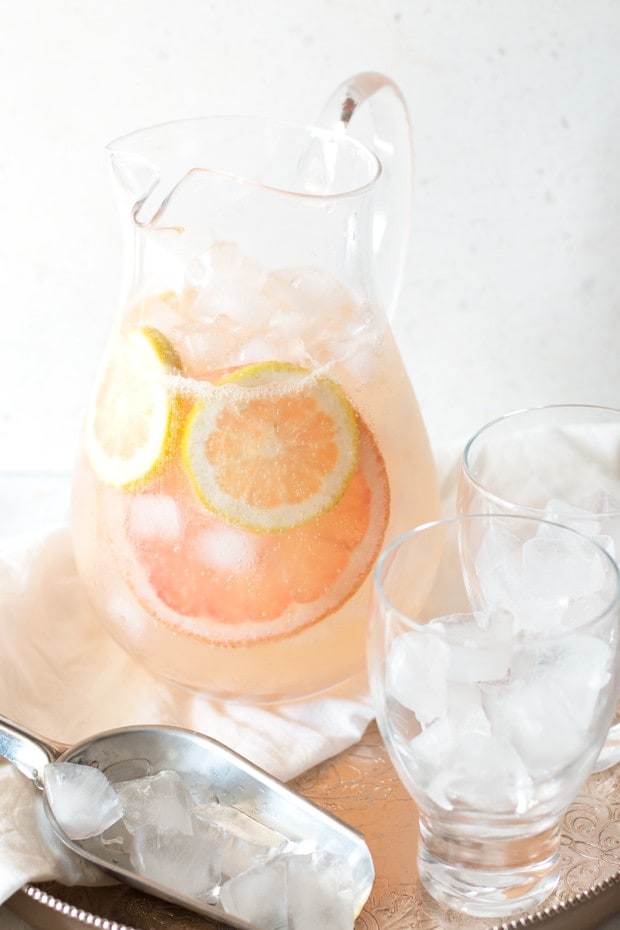 AKA the Ultimate Summer Refreshment.
It's perfectly timed with the crazy cold front that decided to roll through Denver last night. I almost had to turn the heat on in the house, which I am not ok with in August. Way too soon… I want fall to come before I start freezing to death! Apparently we are in for a brutal winter… I'll be clinging to every warm moment I can from now until I absolutely have to turn on the heat in my house.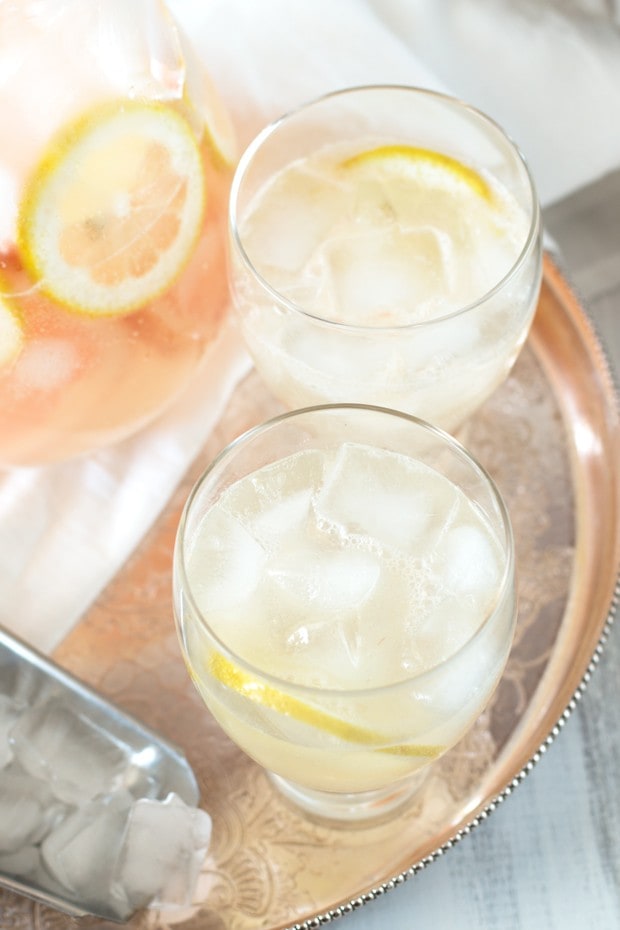 With a glass of this boozy grapefruit sparkling lemonade in hand, of course. 
Simple cocktails like this are exactly what I like to pull out when I'm either A) ambushed by a group of guests, B) going to a party and have been asked to bring a drink or C) am too exhausted to even try to function… The grapefruit and lemon really pack a zing in each sip and since I've been addicted to anything acidic lately, it's become a necessary component of my daily life.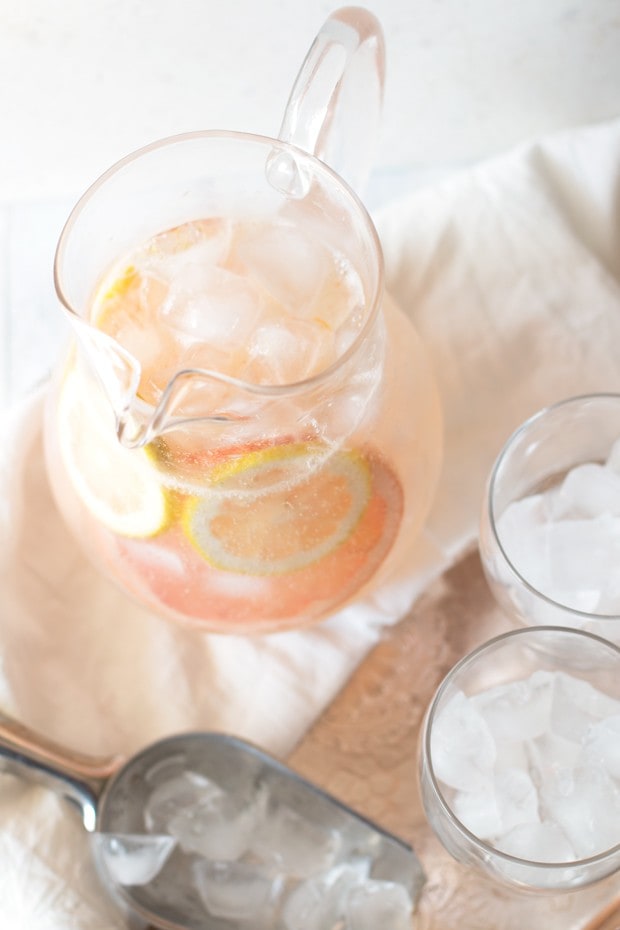 Plus it's sparkling and that just makes me smile. 🙂
Note: you can also make this without the vodka. I've had a glass every morning (without vodka, I swear) every day for the past week – SO good.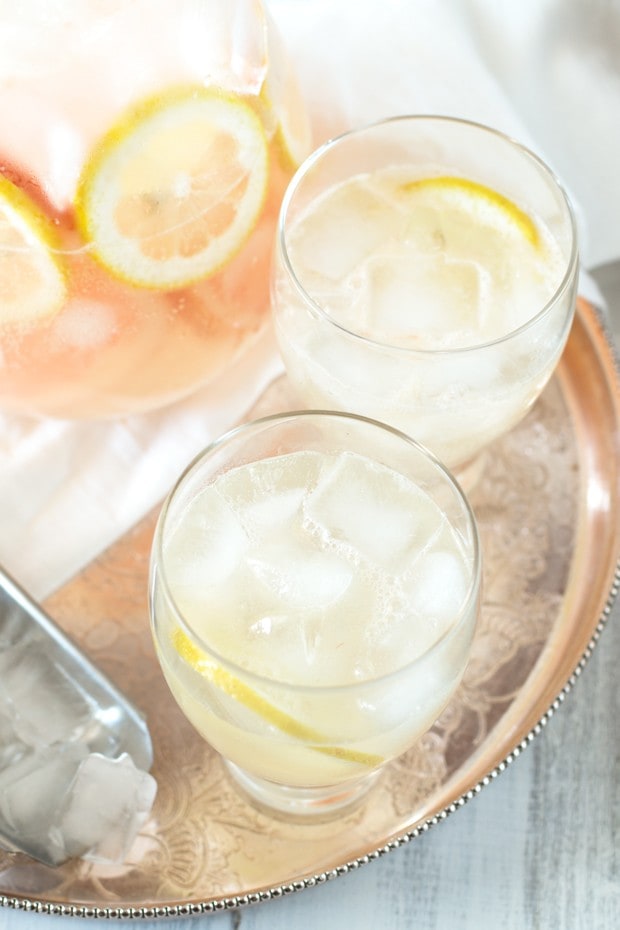 P.S. Have you been keeping up with #weekofsundaes for Ice Cream Week? Because some of the ice cream recipes are completely blowing my mind… Don't forget to enter the giveaway too!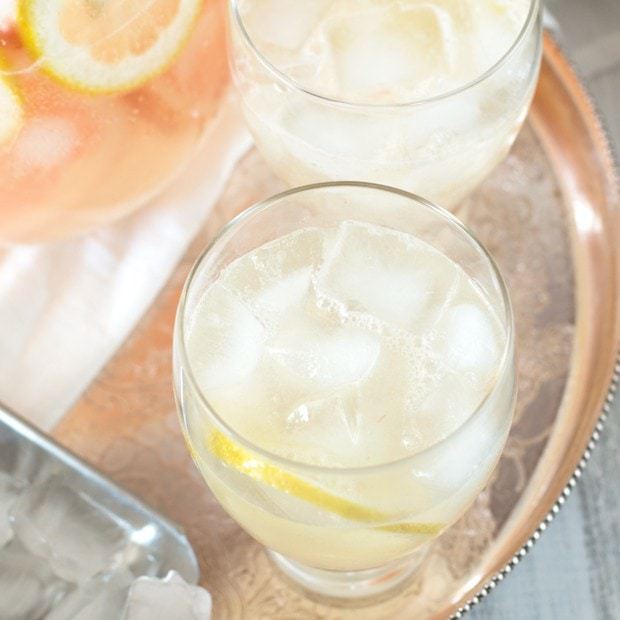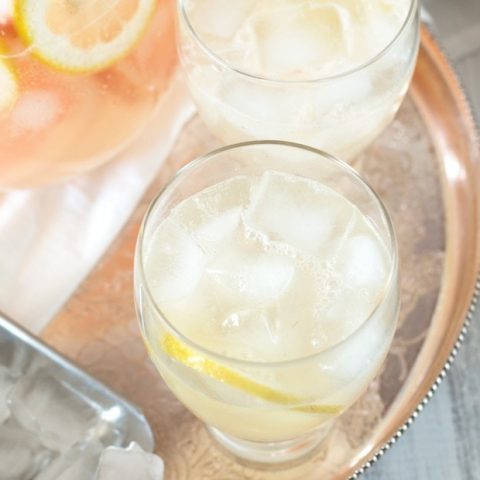 Boozy Grapefruit Sparkling Lemonade
A light and acidic cocktail that will brighten up your cocktail hour!
Ingredients
Juice of 1 grapefruit
Juice of 1 lemon
2 Tbsp sugar
6 oz vodka
3 cups sparkling water
Extra slices of grapefruit and lemon
Instructions
Combine juices, sugar and vodka in a pitcher. Stir until the sugar has dissolved completely. When ready to serve, fill the pitcher with ice and top with sparkling water. Stir and top with slices of grapefruit and lemon.