Parmesan Lemon Herb Roasted Potatoes with LoveTheWild's fish dinner is the easiest meal you'll make this week, and one of the tastiest! Flavorful, crispy potatoes pair perfectly with any of the adventurous flavors in LoveTheWild's fish dinner packages feature, and it all bakes up in the oven at the same time. Take a little extra "me time" this week and serve up something delicious, without all the work!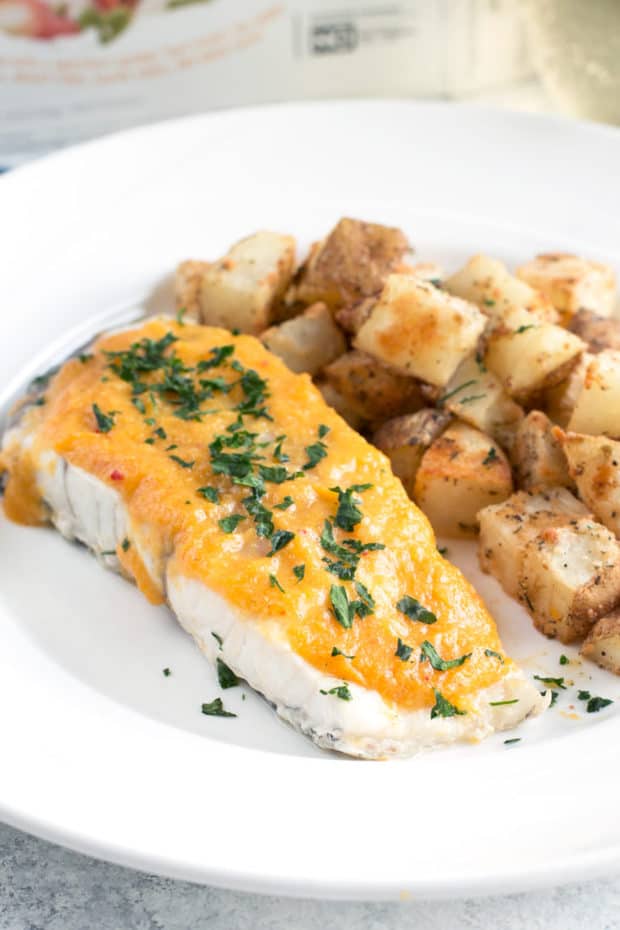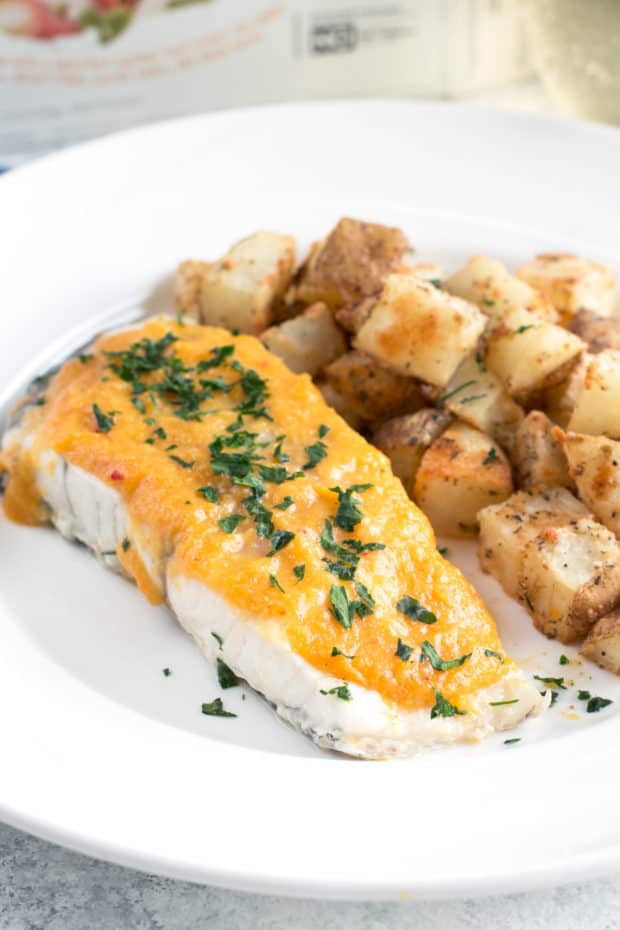 Disclosure: This post is sponsored by LovetheWild. As always, all opinions and recipe are my own. Thanks for supporting the brands that support Cake 'n Knife!
Am I the only one who thinks making adventurous, exciting fish dinners can be a little intimidating?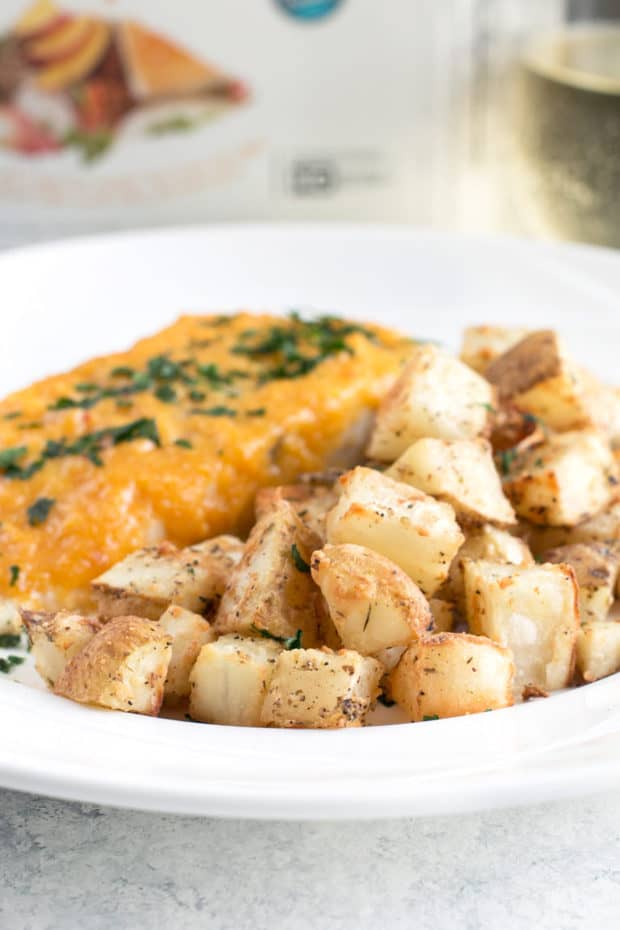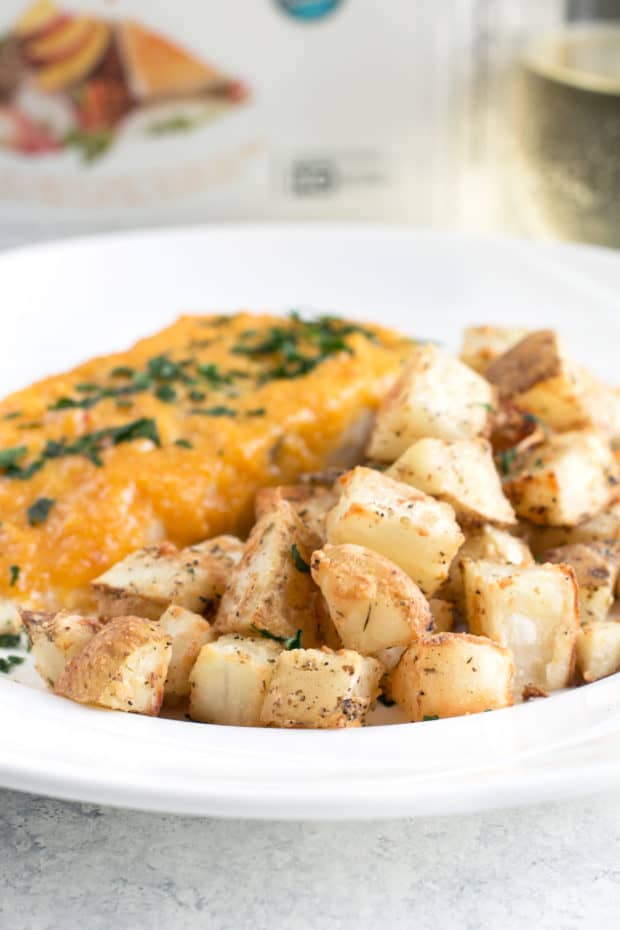 Walking up to the fish counter, if you don't know what you are looking at, all the various seafood can be a little overwhelming. You want to make a brilliant fish dinner, but you aren't sure exactly where to start with new fish flavors. You want to serve something that is sustainable, but don't know how to cook it perfectly.
This is where LoveTheWild steps in, taking all the work out of it to bring you simply delicious, flaky sustainable fish that is easy to make (and even easier to chow down on).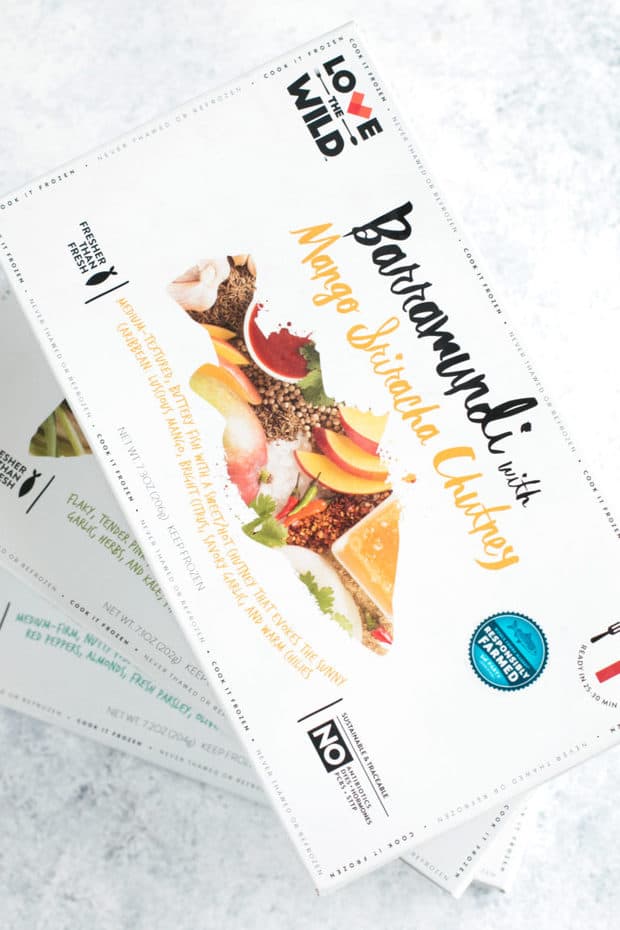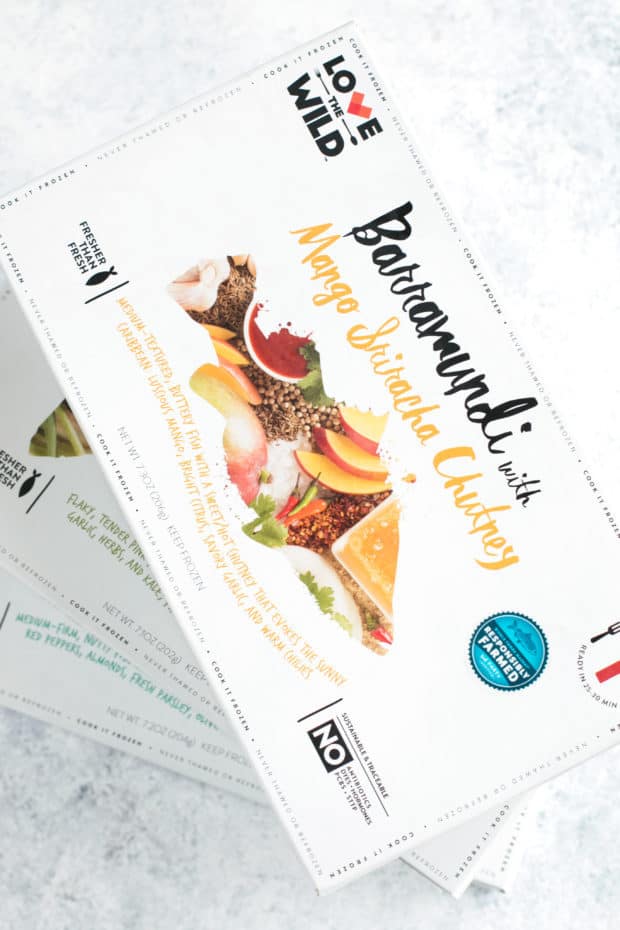 Please note that some of the links below are affiliate links. If you make a purchase through one of these links, I will receive a small commission. Thank you for supporting Cake 'n Knife!
The most important thing to me lately has been TIME. At the end of powering through a long work day (especially one where you aren't feeling so hot), making dinner is the last thing I want to spend all my time on.
So often I wish a healthy, flavorful meal would just magically appear on the table in front of me… Alas, this is not the case because I don't have a genie in a bottle at the moment.
To get a little more "me time" at the end of the day, I focus on meals that essentially make themselves. This meal is exactly that.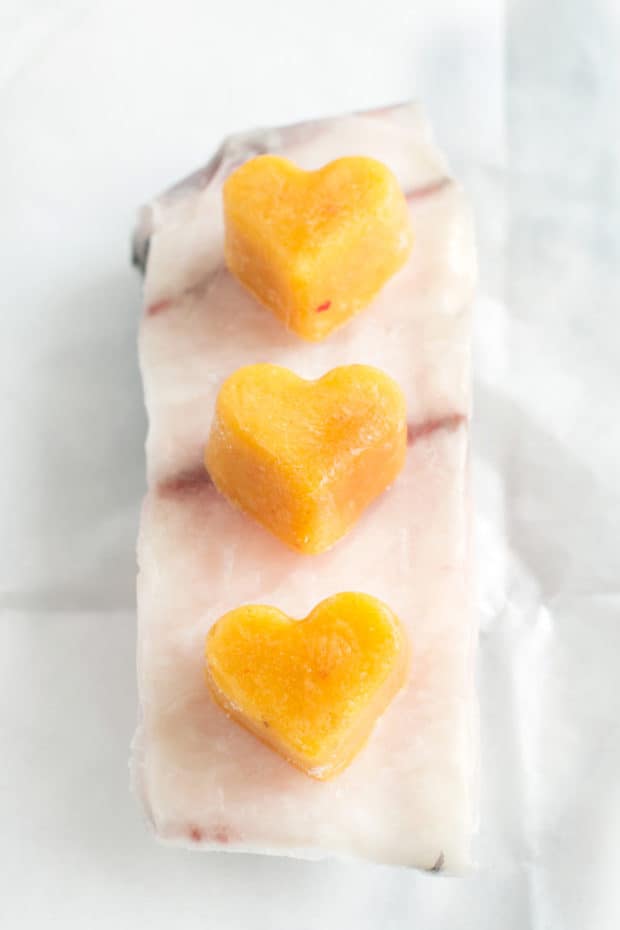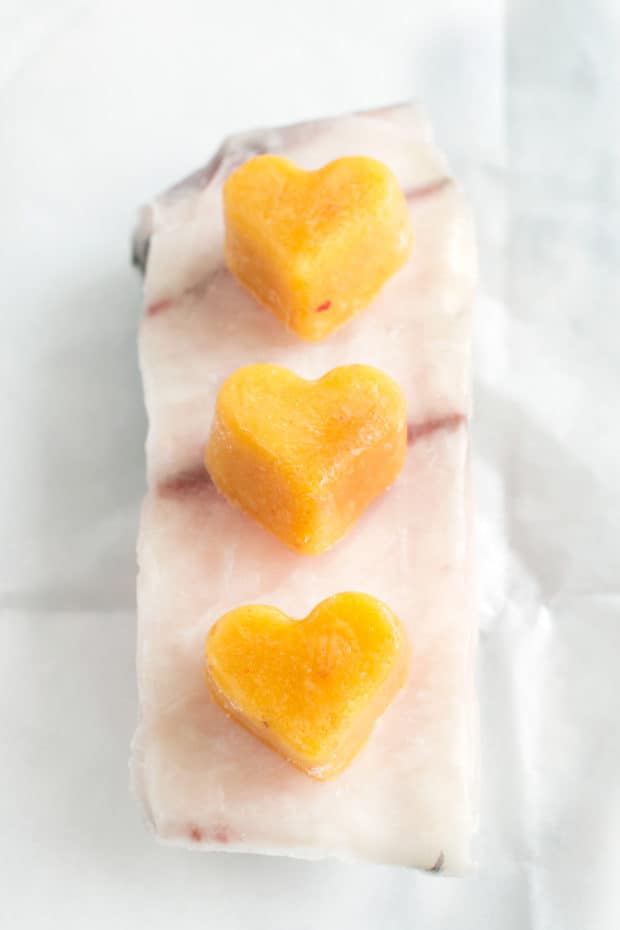 LoveTheWild's fish packages are stupid simple to create. They come with everything you need – you simply place the frozen fish on the provided parchment paper and top them with the frozen cubes of sauce.
Then you fold over the parchment paper to create a packet. Place it on a baking sheet and bake. BOOM, that's IT.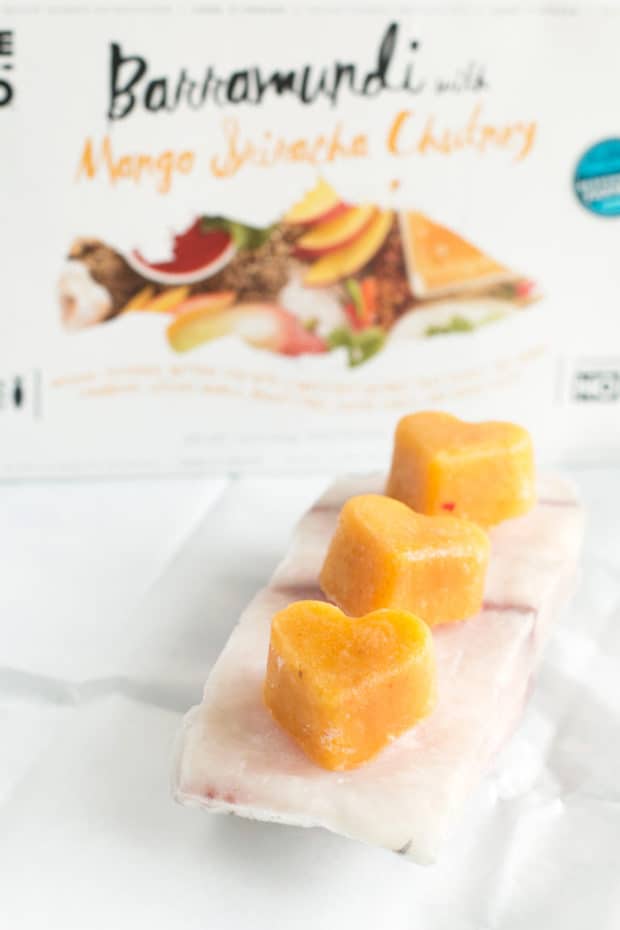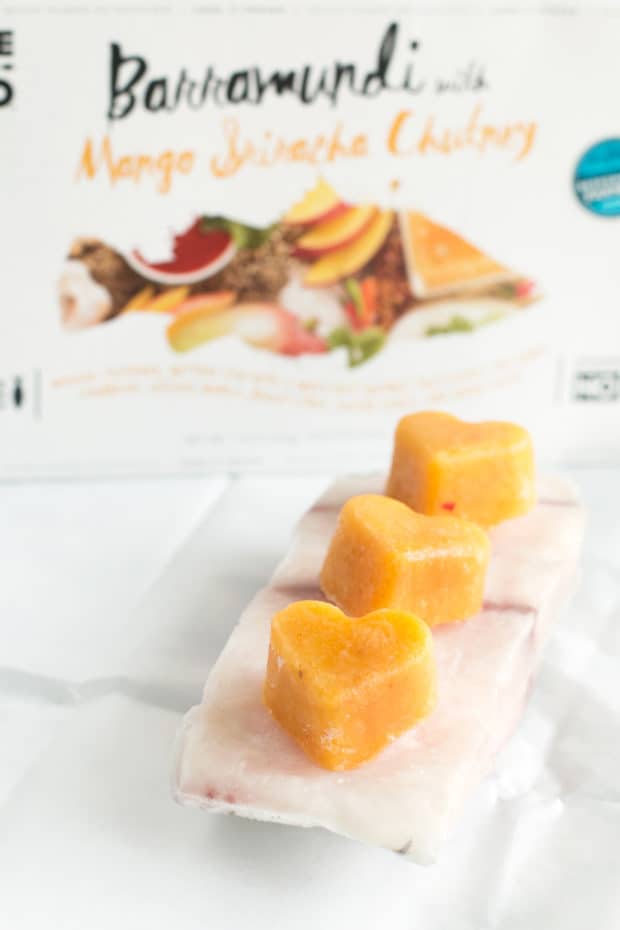 A simply, healthy solution to dinner that gives you the "me time" you crave at the end of the day. You don't even have to feel guilty about where the fish comes from because LoveTheWild is a leader in the aquaculture movement, partnering and supporting farmers to source the highest quality. The vibrant ingredients from cuisines all around the world are simply the icing on the cake!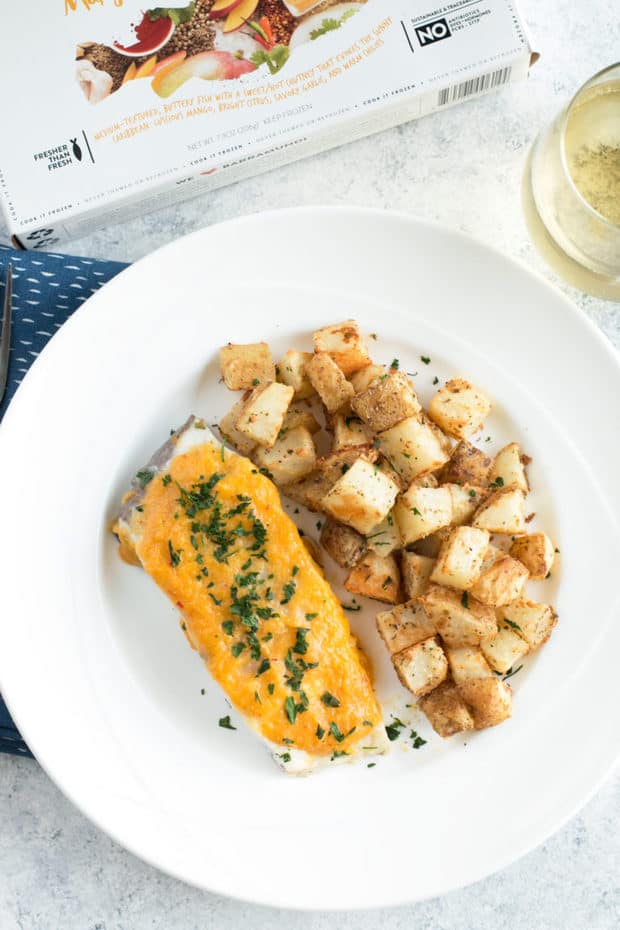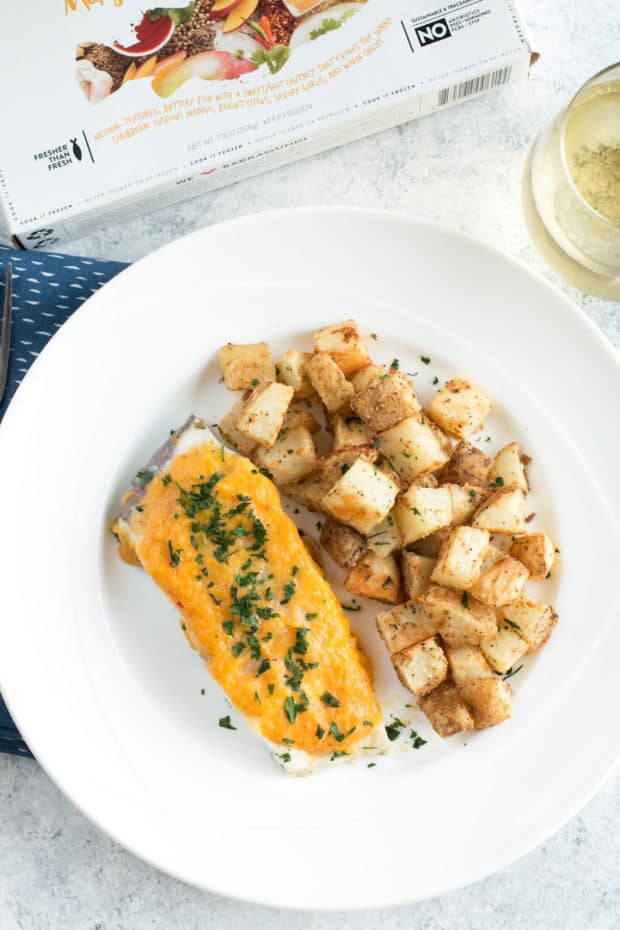 Instead of simply sharing this amazing product with you all, I am bringing you a recipe to round out your fish dinner, no matter which LoveTheWild package you choose to serve up!
These crispy, cheese-crusted potatoes are the perfect accompaniment for any of the fish flavors you see in LoveTheWild's product line. From the Mango Sriracha Barramundi you see featured in these photos to the Rainbow Trout served with Salsa Verde, the lemon, herb and parmesan flavors are just the right pairing.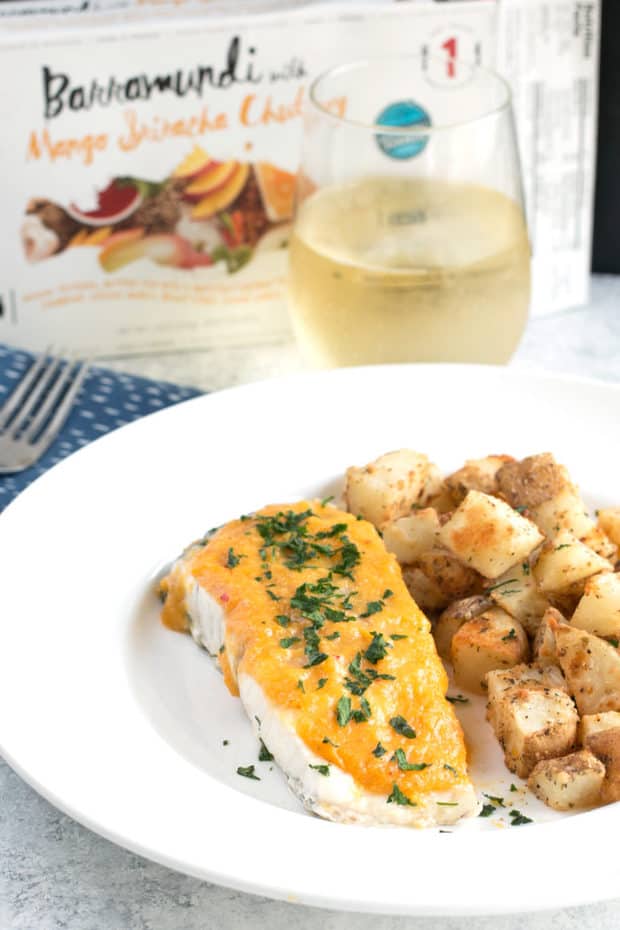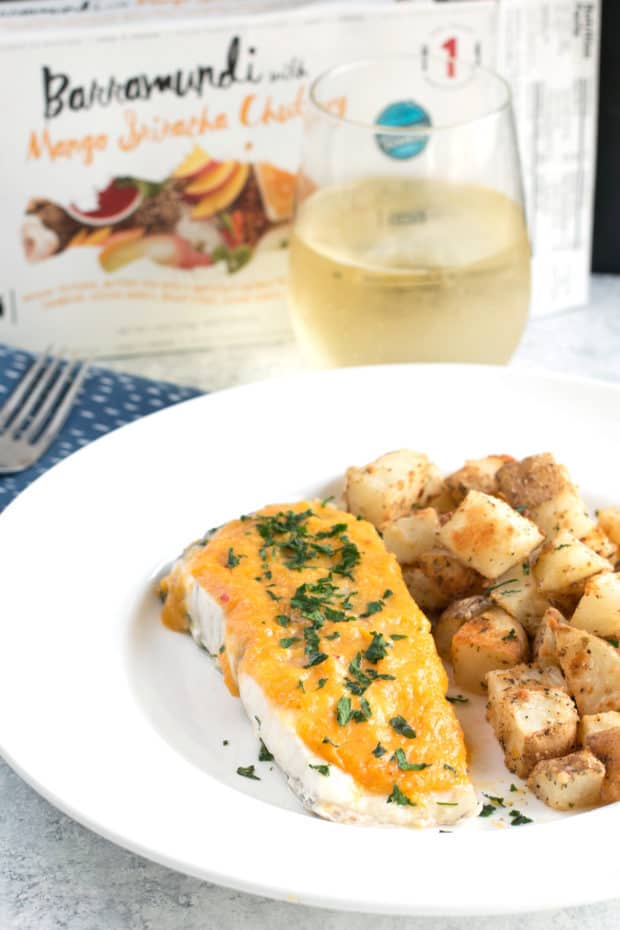 Just like that, you have a flawless fish dinner with a side of hearty potatoes, all made while you kick back on the couch with a glass of wine and a good book. Not a bad way to end the day, am I right?!
I found them at various Whole Foods here in Denver, for any of you Colorado locals out there. Just FYI 😉
What would you do with extra time in your day? Tell me below and the first (10) commenters to share will receive a digital coupon for $2 off a LoveTheWild product! So get to commenting so you can try this delicious fish dinner for yourself!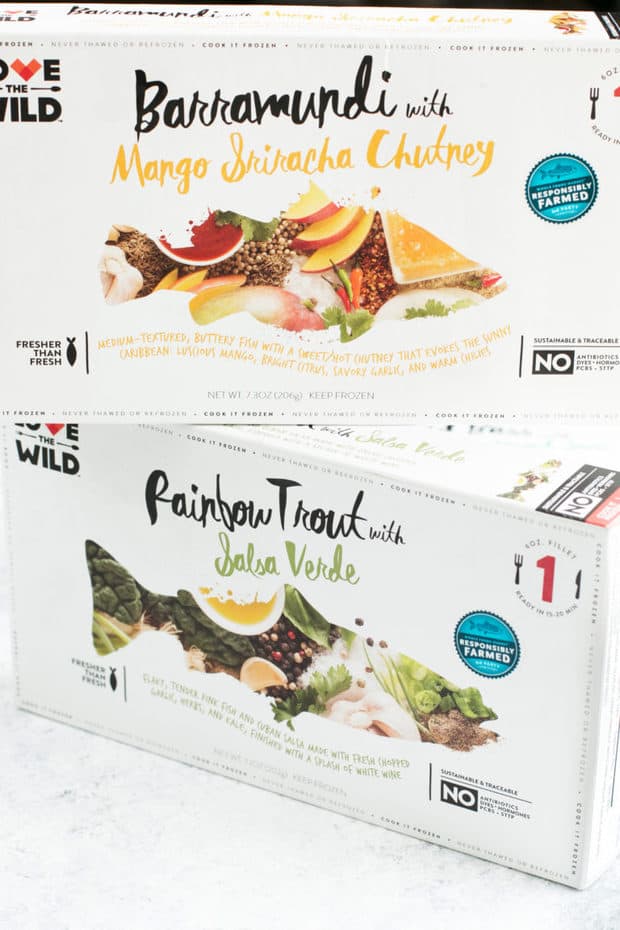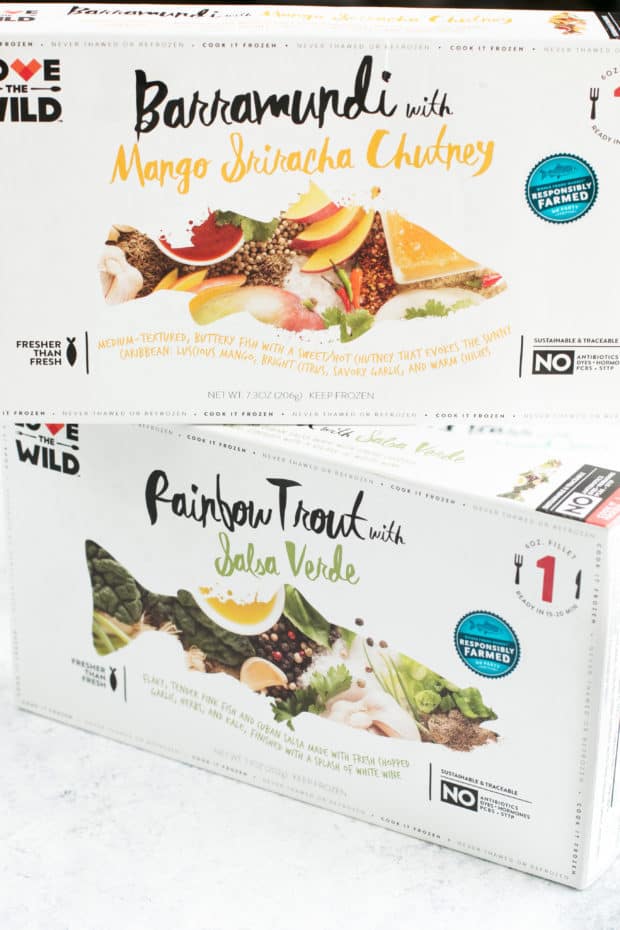 This Recipe's Must Haves
Nordicware Natural Aluminum Commercial Baker's Half Sheets
Stainless Steel Mixing Bowls
Marauder's Map: I Solemnly Swear That I Am Up to No Good and Mischief Managed Stemless Wine Glass Set
(because you need these to treat yourself to "me time" – just saying)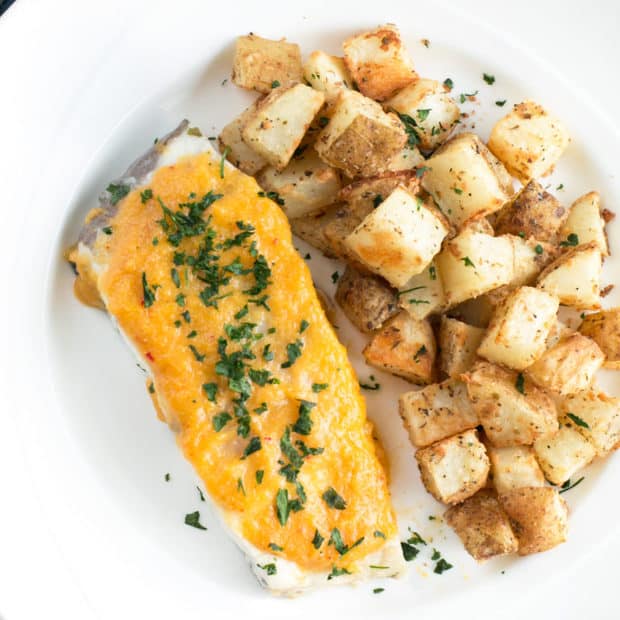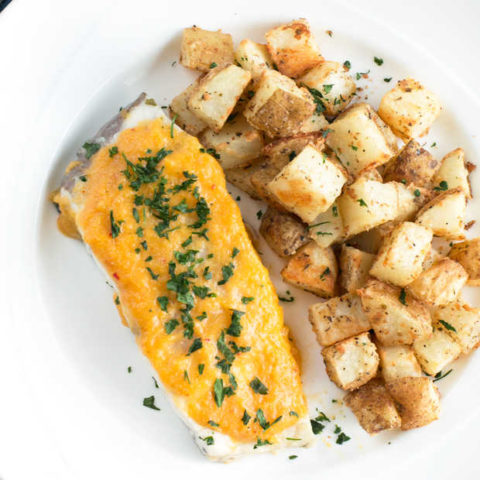 Parmesan Lemon Herb Roasted Potatoes
This crispy, golden brown potato side dish pairs perfectly with any of the LoveTheWild fish dinners! You will love how the lemon, cheese and herbs pair with the variety of sauces that LoveTheWild serves up.
Ingredients
2 russet potatoes, scrubbed and cut into small chunks
3 tsp fresh lemon juice
2 tsp olive oil
1/2 tsp salt
1/2 tsp pepper
1/2 tsp dried oregano
1/2 tsp dried basil
1/4 cup grated parmesan
2 LoveTheWild fish dinner packs (any flavor!)
Instructions
Preheat oven to 400 degrees.
In a large bowl, toss together chopped potatoes, lemon juice, olive oil, salt, pepper, oregano, basil, and grated parmesan until the potatoes are coated well.
Dump potatoes out onto a large rimmed baking sheet in an even layer.
Bake for 10 minutes. Remove and turn the potatoes with a spatula. Return the pan to the oven and add the pan with the two LoveTheWild fish packets to the oven as well.
Bake for 20 minutes. Remove fish. Remove potatoes when golden brown and crispy on the outside.
Comments submitted may be displayed on other websites owned by the sponsoring brand.
This is a sponsored conversation written by me on behalf of LoveTheWild. The opinions and text are all mine.