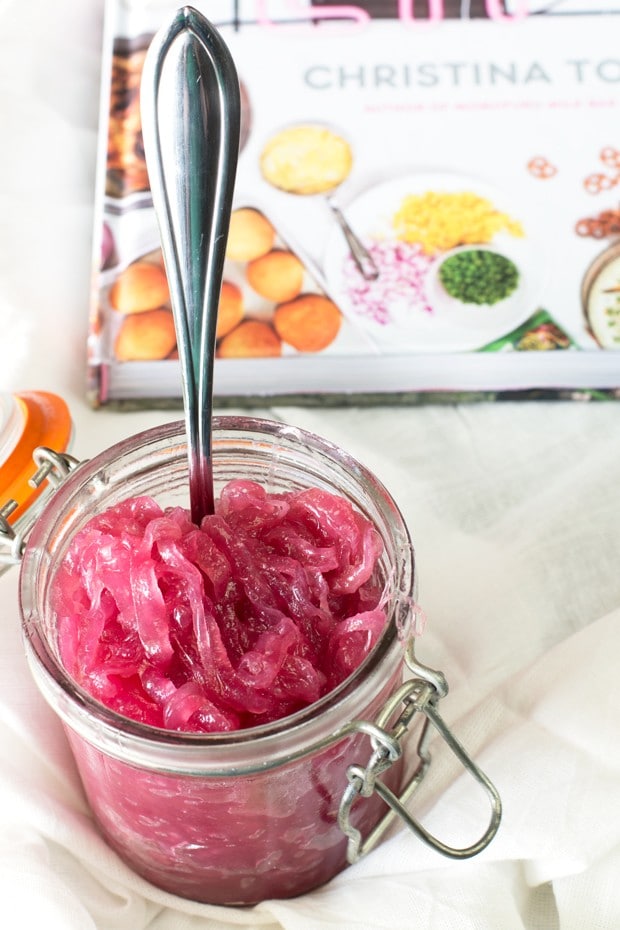 You all know just how much I love cookbooks. If you don't, just pop over to my house sometime and check out the shelves packed to the brim with books. If I could have a library full of just cookbooks I would be in heaven, and with the way I am accumulating them, it might just become a reality before you know it. I have a few favorites in my collection and my most recent addition, Milk Bar Life by Christina Tosi, quickly rose to the top of my list in the hours I spent reading it.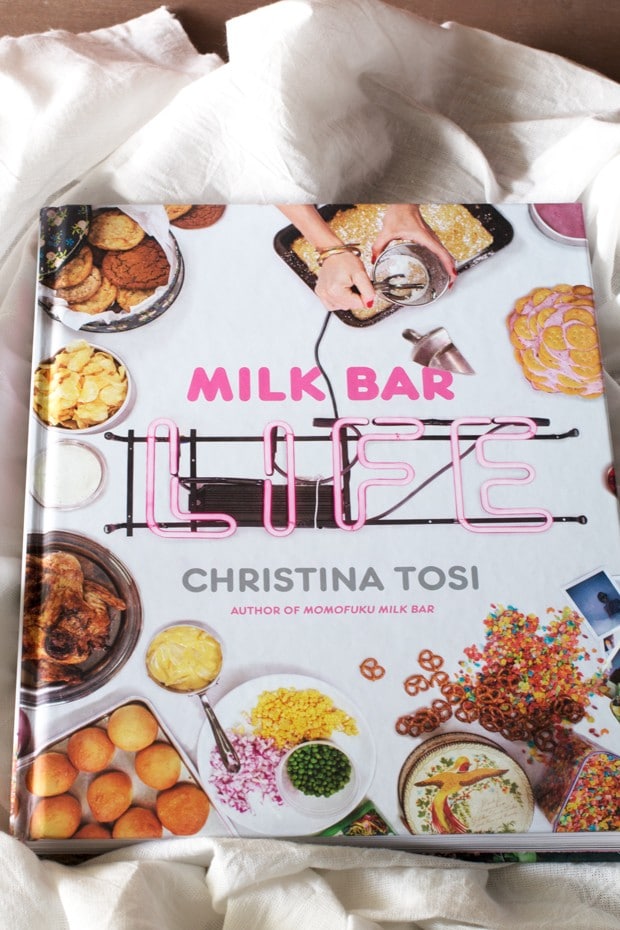 What I really love about Milk Bar Life is how completely relatable the recipes and all the writing is. Christina really pulls you into her everyday life and shares recipes from every aspect of that life, from cookies to family recipes, pantry recipes to some of her favorite restaurant recipes. With all the candid photos of the recipes, you feel like you are right there with Christina cooking in her family kitchen or having a girls night sleepover. She has created this world that you want to immerse yourself so badly in, you end up thinking of Christina as that ultimate gal pal you've always wanted (in your head… if only in real life, right?!).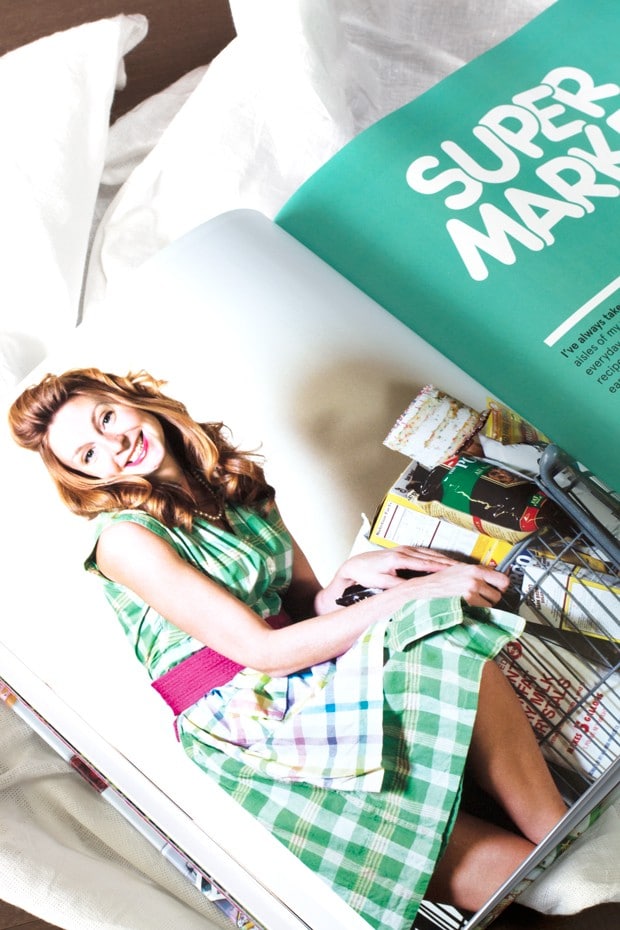 Lately I have been really into the whole jam/jelly thing, so when I saw all the jams and jellies featured in the book, that was the first thing I had to try. The sweet and sour onion jam was everything that I wanted it to be – the sweet and sour notes enhance the cooked down red onion and it transported me directly back to London where I first tasted red onion jam. It's so spot on, I know I am going to be making it constantly.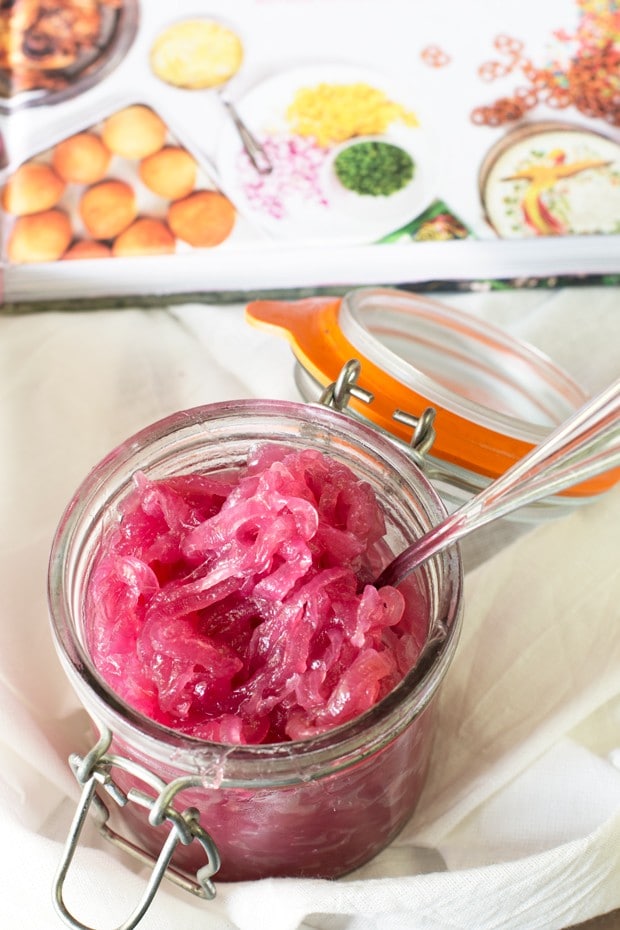 Of course Christina suggested adding it to her grilled cheese recipe (the secret is butter on the inside, who knew?) so I did just that. Holy wow, talk about new levels of grilled cheese awesomeness. I can't even handle it. The sweet and sour red onion jam is the best addition to the grilled cheese and now I am just trying to think of 364 more ways to use it so I have an excuse to eat it every day.
You won't regret picking up Milk Bar Life for yourself. It's witty and fun with such a wide range of recipes, it quickly became a go-to cookbook on the shelves in my kitchen. I would be thrilled if I could cook from it every single day! In the meantime I'll just give you a little preview so you can try this sweet and sour red onion jam for yourself (aren't you lucky?!)…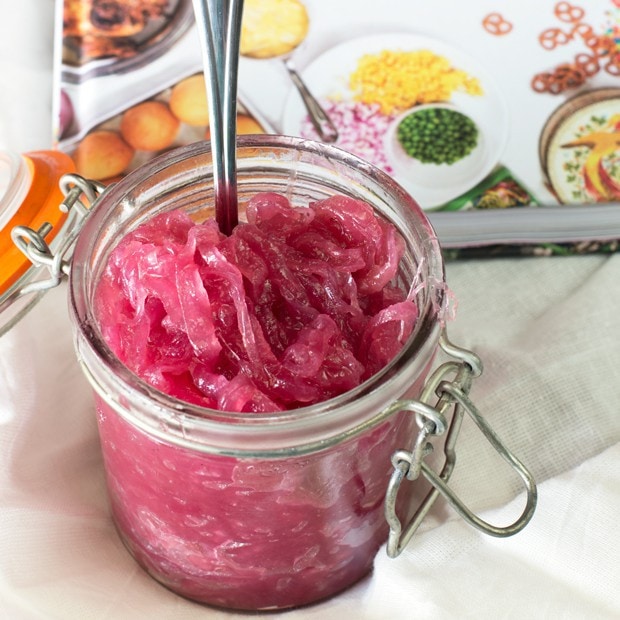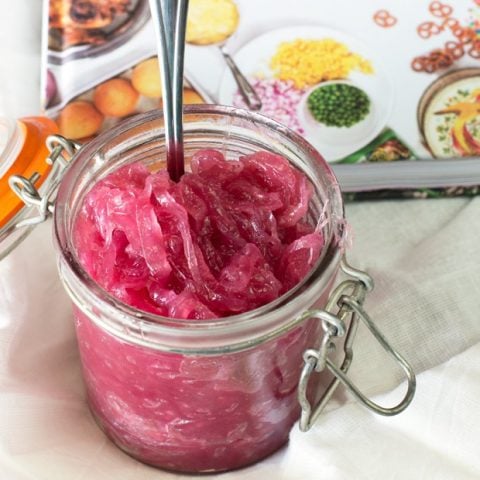 Christina Tosi's Sweet & Sour Red Onion Jam
Yield:
Makes about 2 cups
The sweet & sour red onion jam recipe featured in Milk Bar Life, by Christina Tosi.
Ingredients
4 small red onions
2 Tbsp vegetable oil
1/2 cup sugar
1 cup rice wine vinegar
2 tsp kosher salt
Instructions
Peel the red onions and thinly slice into rings; use a mandoline if you've got one.
Heat the oil in a medium skillet over medium-low heat. Add the sliced onions and sweat until they begin to soften and turn translucent but do not brown, 10 to 15 minutes.
Add the sugar and vinegar and cook over very low heat until the liquid evaporates entirely and the jam is thick and sticky, about 10 minutes.
Take the jam off the heat and stir in the salt.
Portion the jam out into jars. Keep refrigerated and eat within two weeks.