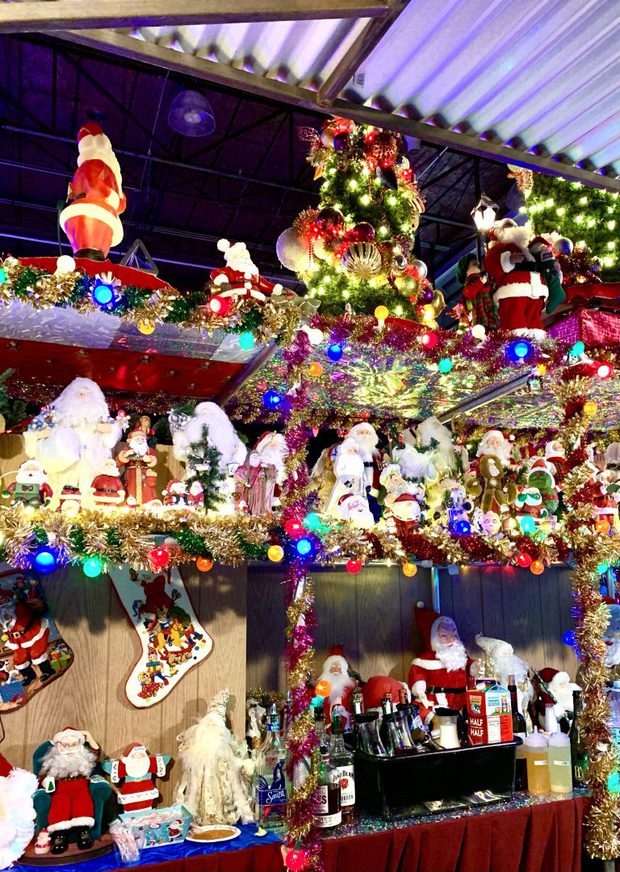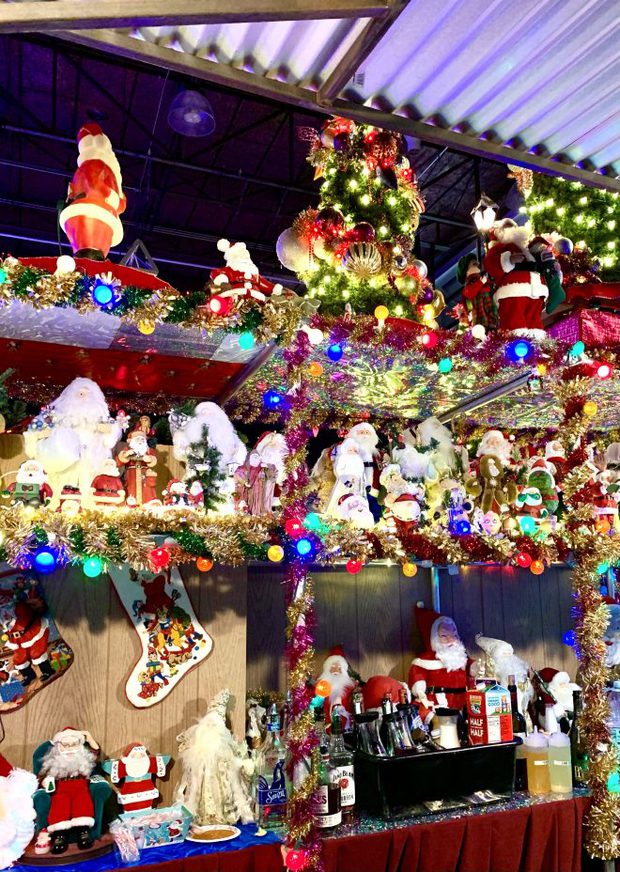 Are you deep into the holiday season this year? Perhaps you are making all the holiday sweets, or you are decorating your house like the North Pole. Maybe you are planning fun events at home every weekend or you are going out to see lights around the neighborhood each night.
For me, I've been watching all the holiday movies, inhaling holiday sweets, and trying to put my feet up more than I usually do this time of year. It's weird not to be preparing for a big Christmas Eve dinner. Strange to know that starting on Christmas, the Man and I are on complete lockdown together.
It's definitely not the holiday season I imagined at the beginning of this year, or even when I found out I was pregnant. So I'm trying to make the most of it by baking cookies and playing a ton of holiday music throughout the day. How are you making the holidays special this year?
song of the week
Song of the Week is Mistletoe by Colbie Caillat. I love this chill Christmas song. It's become a little ritual when I want Mochi to calm down mid-morning after she has been torturing poor Otis long enough LOL. The song somehow causes her to come into the office and lie down at my feet. It's the cutest.
foodie things
fair warning, I'm craving ALL THE HOLIDAY SWEETS in this last month of pregnancy. Seriously, it's appalling just how many sweets I can stuff in my mouth in a single day, LOL. So I'm sharing all the holiday sweets today!
peppermint bark red velvet cake looks like the most divine and decadent dessert, doesn't it? I wish Country Cleaver could deliver it to my doorstep!
gingerbread crinkle cookies from Grandbaby Cakes are such a fun holiday cookie.
sugar plum fairy cupcakes from Sprinkle Bakes are so colorful and I love the almond flavor!
I've never had struffoli before, but I really want to try this recipe from Cookies & Cups for Christmas morning.
chocolate covered brown butter millionaire's bars from Half Baked Harvest are what I want to find in my stocking this year.
I wish I had a plate full of these make-ahed eggnog creme brûlée French toast from How Sweet Eats right now!
ready to devour ALL of this chocolate chip cookie dough fudge from Love & Olive OIl.
oh and also this peppermint bark fudge from the cafe sucre marine…
Danish butter cookies are a must for the holiday season! Excited to try this recipe from The Little Epicurean this week.
fun things
what each zodiac sign hopes to be doing in the New Year. The whole "getting to know someone better" part in mine is covered with Baby coming at the beginning of the year LOL.
I am the Facebook algorithm and I come to you now, requesting a swift and merciful death. I love the short imagined monologues series on McSweeney's and this one really hit home, especially after watching The Social Dilemma LOL.
if you know me, you know I'm a bargain hunter, so I love this list of unexpected Amazon bargains. I really want those earrings and that Qtip holder!
inspirational things
9 books for humans who feel deeply.
Still not sure about gifts to give this year? I am loving these personalized Christmas presents. Personally I'm loving #2, #7, $16, and #32!
This Winter's Best Coffee-Table Books. Little known fact? I am a lover of coffee table books, and I have to talk myself out of buying them actively. Might not be able to resist that Andy Warhol one though…
stocking stuffers
we are all wildly trying to finish our holiday shopping and if you are anything like me, that means you are doing it all online! Here's some inspiration for your shopping list, for those food-loving people in your life:
black truffle sea salt is the ultimate indulgence to cook with.
adorable socks for women or men are always a good idea, especially when they ask for wine/bacon/etc.
always loved these foodie dice! They are a fun way to shake up your cooking routine and inspire your weeknight dinner.
everyone is grateful when they receive a pair of these herb scissors! Super easy to use.
I LOVE these plastic pot scrappers! I use them everyday and it makes cleaning SO much easier.
this pho sho gag t-shirt is my kind of stocking stuffer.
for those who love heat, give them a cute little set of hot sauces!
if you know someone who doesn't have a meat thermometer, be sure to pick up a ThermaPro for them. Very affordable and I've had mine for years.
you can never have too many mini spatulas! Plus this set comes with a silicone basting brush that I adore.
holiday baking!
just to continue the baking and sweet-craving insanity, I am sharing some of my tried and true favorite recipes to bake up this weekend!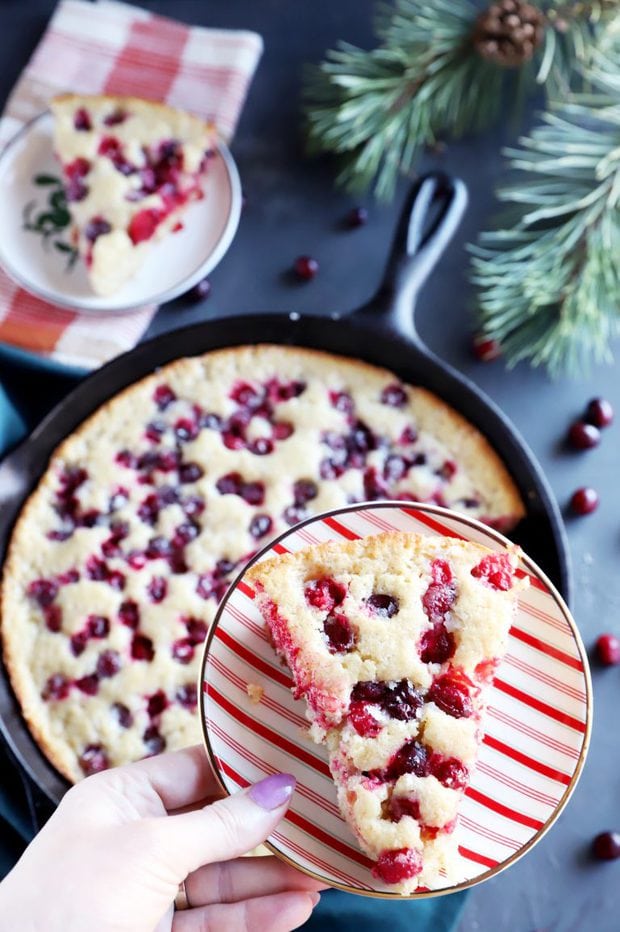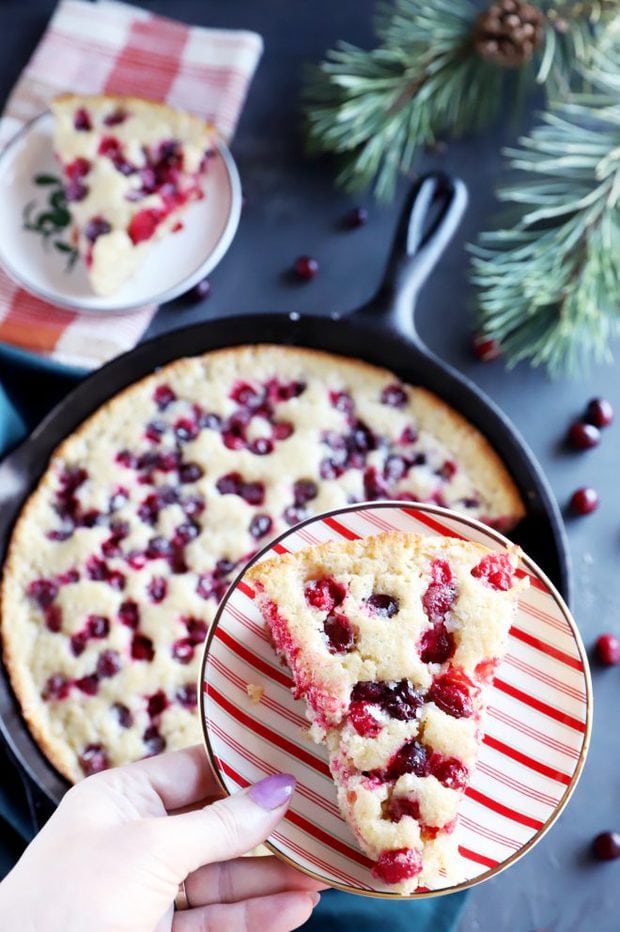 Chewy Snickerdoodle Cookie Bars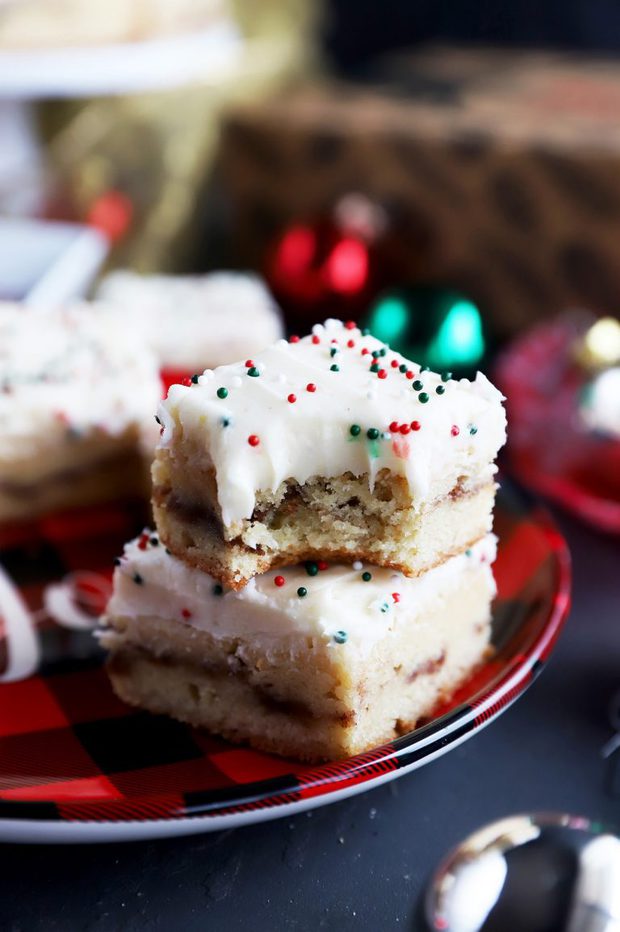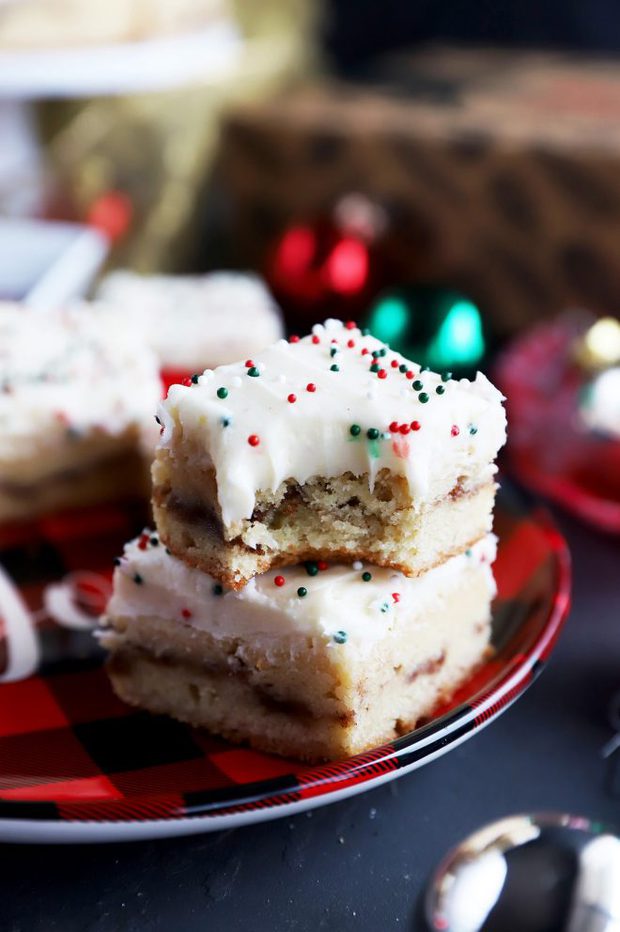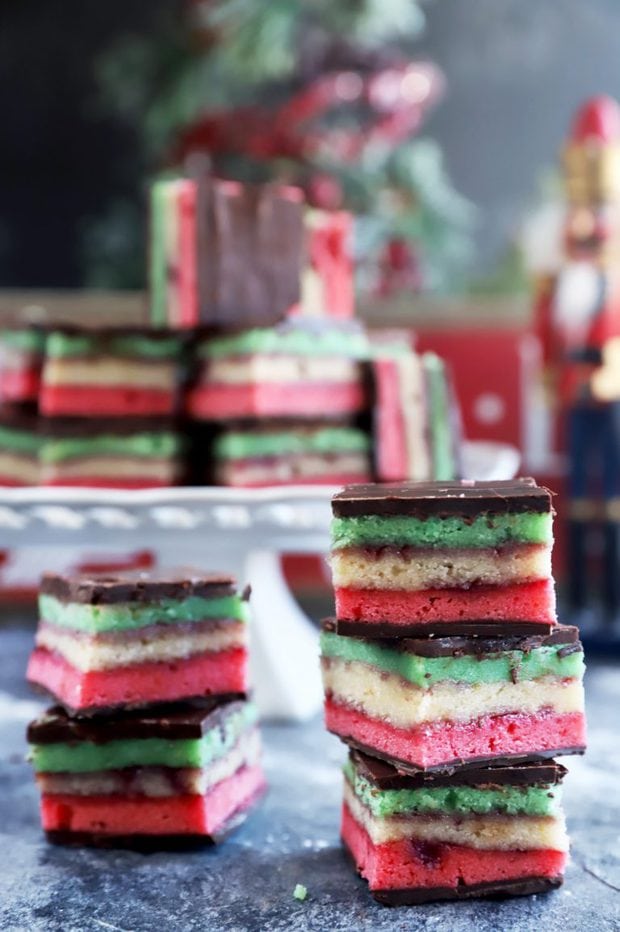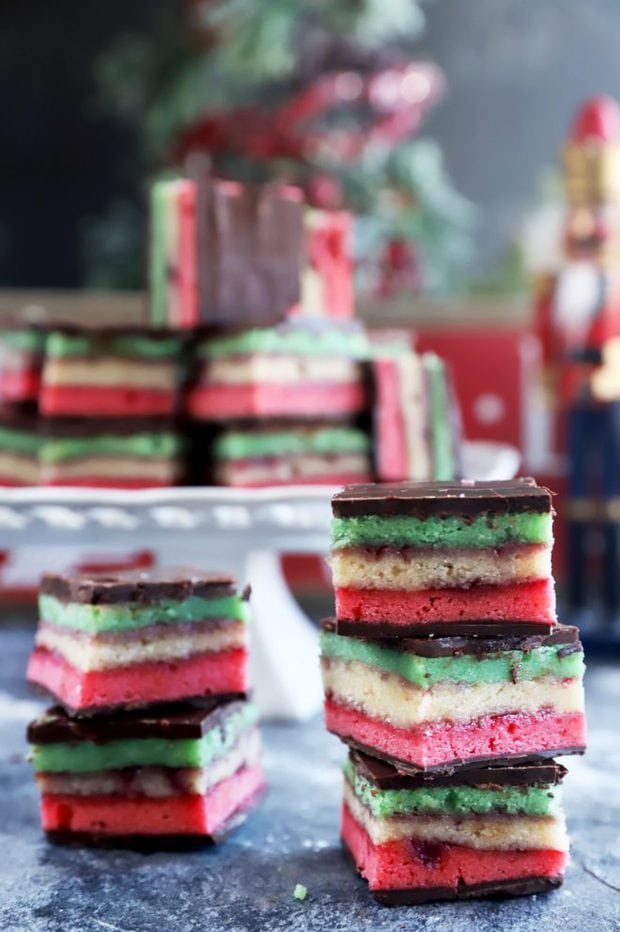 Ginger Cranberry Orange Loaf Cake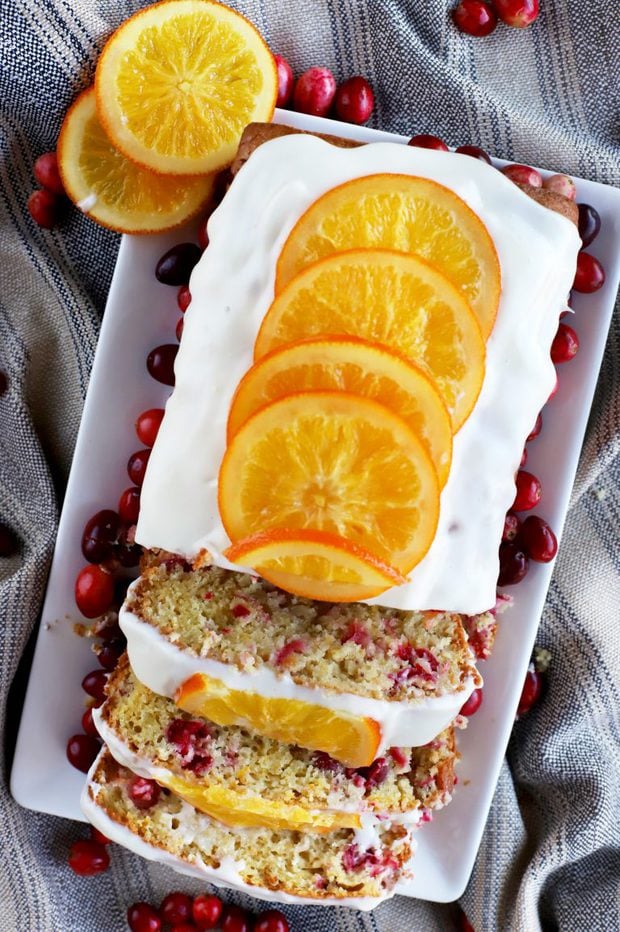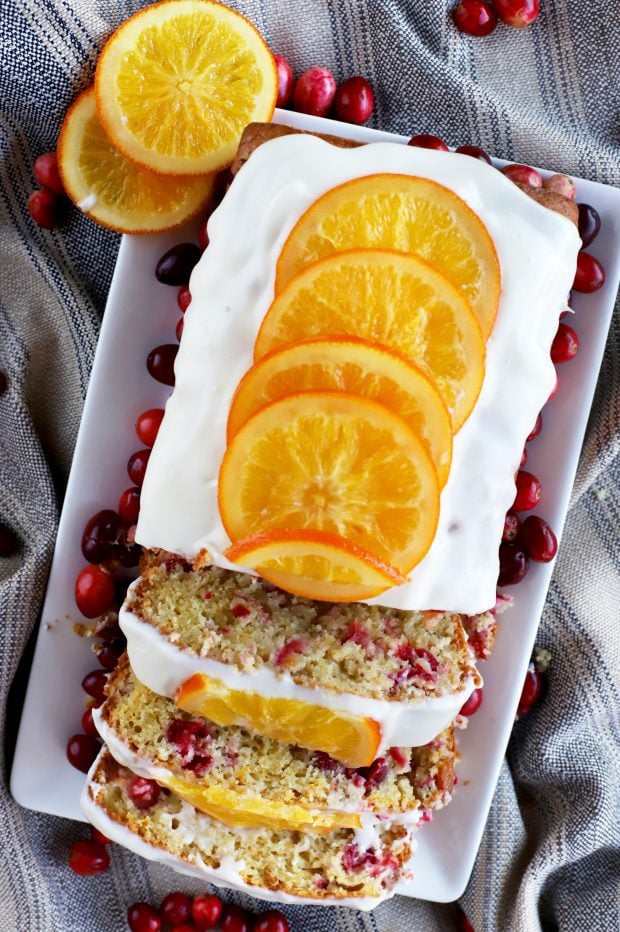 Peppermint Hot Chocolate Cookies