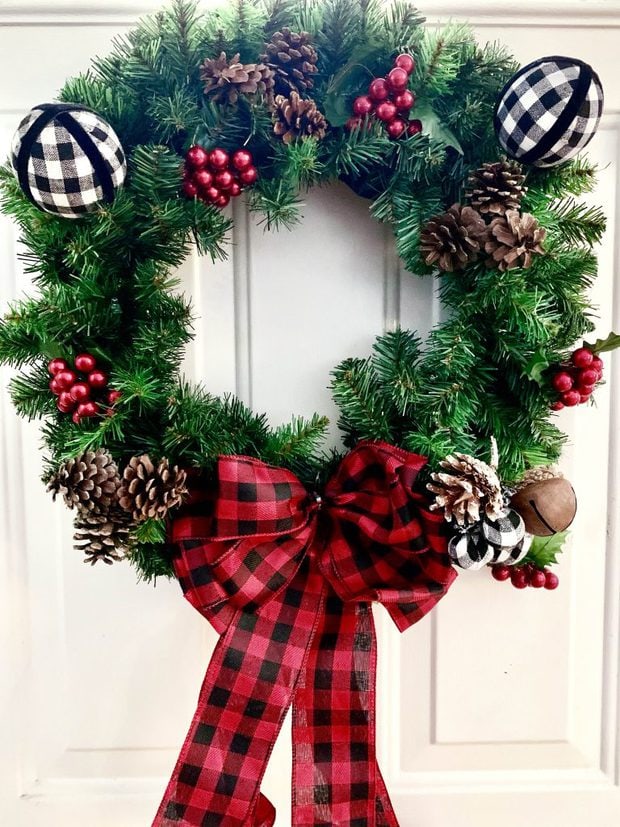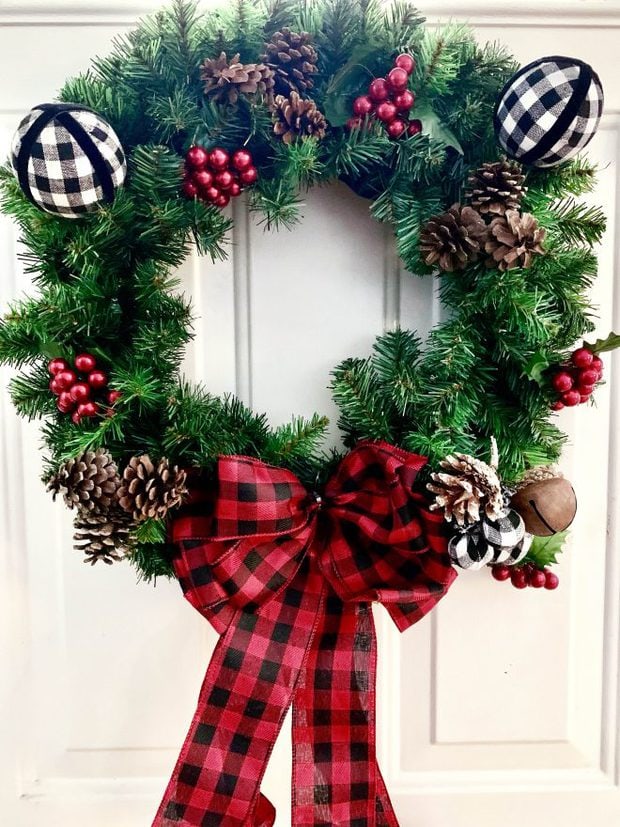 Christmas decorations? Check. Christmas candles being lit every single night? Check. Baking all the things and eating more sugar than I should? Double check.
The Christmas decorations have been the one thing brining me joy when all I wanna do is lie down forever to make the back pain drift away right now.
I am officially 35 weeks pregnant and holy crap and I feeling it. Here we are, on the edge of the last month, and I couldn't feel more huge. Which is slightly terrifying since I inevitably have to get bigger between now and Baby's due date…
It's surreal at this point. I feel like I've been pregnant forever – though I'm pretty sure that's because we got pregnant at the beginning of the pandemic and this year has lasted a decade… Christmas decorations, Christmas music, and basically anything holiday is getting me through (this week at least). Oh and tons of hot showers. And candles. And all the sweets I can fit into my mouth.
If you have any tips for getting through the final month, please drop them in the comments below! I will take ANY advice on how to get comfy at this point.
song of the week
Song of the Week is Mele Kalikimaka by Bing Crosby. Because I'm ready to cuddle up and watch National Lampoon's Christmas Vacation this weekend 😉
foodie things
I want a slice of this almond amaretto cheesecake from The Novice Chef, immediately.
dark chocolate crinkle cookies from Tutti Dolci are perfect for your holiday baking this weekend!
dinner tonight? Definitely steak quesadillas from Yammie's Noshery.
christmas shaped rolls from Something Swanky are just what your holiday dinner table needs!
rosé coq au vin from How Sweet Eats… YES PLEASE. God, I miss rosé…
speaking of booze, I'd love to be sipping on a pomegranate champagne mule from Half Baked Harvest right now.
white chocolate dipped chewy gingersnap cookies from Bell'Alimento are exactly what I want to bake for Christmas Eve!
Or maybe some bourbon beer and brown sugar chocolate chip cookies from The Beeroness…
Oh and chocolate almond butter cookies from The Speckled Palate (and they are gluten free!)! So. Many. Options.
fun things
here's what each zodiac sign can expect from the full moon in gemini. I am hoping the whole energy spurt actually happens for me because that would be awesome right now!
recent masked conversations I've had, I think. LMAO, I don't get out much these days but man I can relate to this.
twelve films to watch in December. I am ready for The Midnight Sky and The Prom especially!
inspirational things
19 easy ways to feel happier this winter. Did you know that cheese is a happiness-inducing food, scientifically speaking?
a 2020 literary advent calendar. I know we are already into December but you can start feeding your love of reading today!
6 places to buy books online that aren't amazon for your holiday shopping list!
stocking stuffer goals!
One of my favorite things to do during the holiday shopping season is buying stocking stuffers for the Man. I always loved opening my stocking on Christmas morning. It was the one thing my mom and I and our grandparents would do first thing, before the rest of the family showed up to open the big gifts.
My grandma would always put an orange and underwear in our stockings, LOL. But these gifts are a far cry from that tradition!
For Her:
I am a big fan of these sweater headbands for the winter! Super cute and come in a bunch of colors.
this dainty horoscope constellation necklace is a win, plus it comes in silver, gold, and rose gold. I've got this on my wishlist!
my feet are SO dry lately, so I've become a big fan of spa socks like these. Oh and fuzzy knit socks like these when it's cold.
can anyone ever have enough winter cable knit hats?
ugly Christmas holiday leggings for the true holiday lovers.
For Him:
a slim card case wallet, just in case your guy has been carrying around his since high school. If it still has velcro, it's probably time to upgrade.
I love a good scarf on a guy. Especially when paired with a pea coat!
got a guy who is interested in getting in the kitchen, but doesn't know where to start? This One-Pan Cookbook for Men is just what you need.
if he loves his pets, you can't go wrong with getting their faces printed up on custom pet socks.
pajama bottoms for lounging around the house. Especially good if your man isn't on board with the whole matching pj trend lol.
Thirsty Thursday – holiday edition!
I miss booze around the holidays especially because this is the time of year I get my favorites. Boozy eggnog, cranberry spice cocktails, the list goes on and on. Each of them pair perfectly with your Christmas decorations, btw. Here are some of the ones I'm currently craving: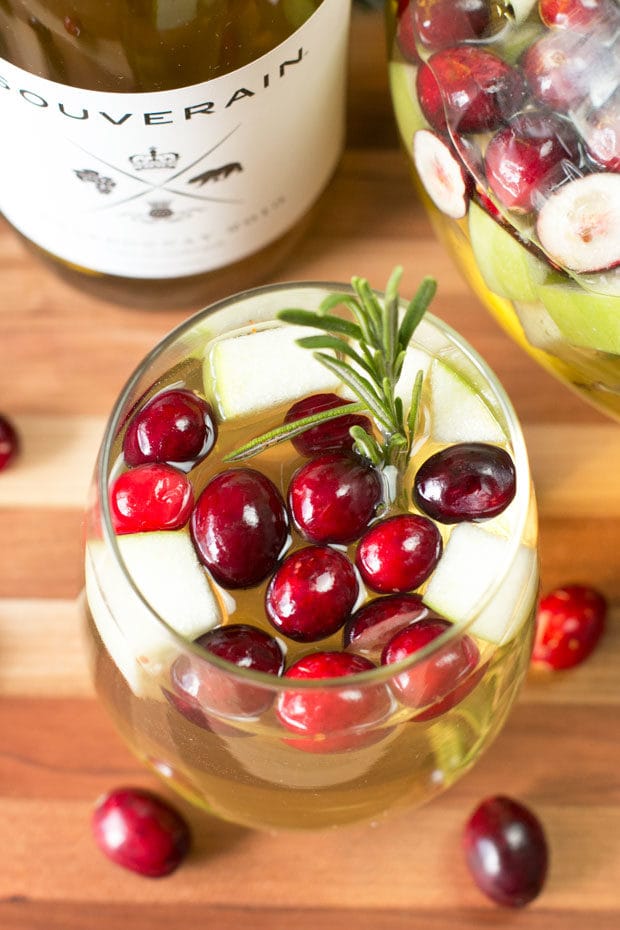 The Best Homemade (Boozy) Eggnog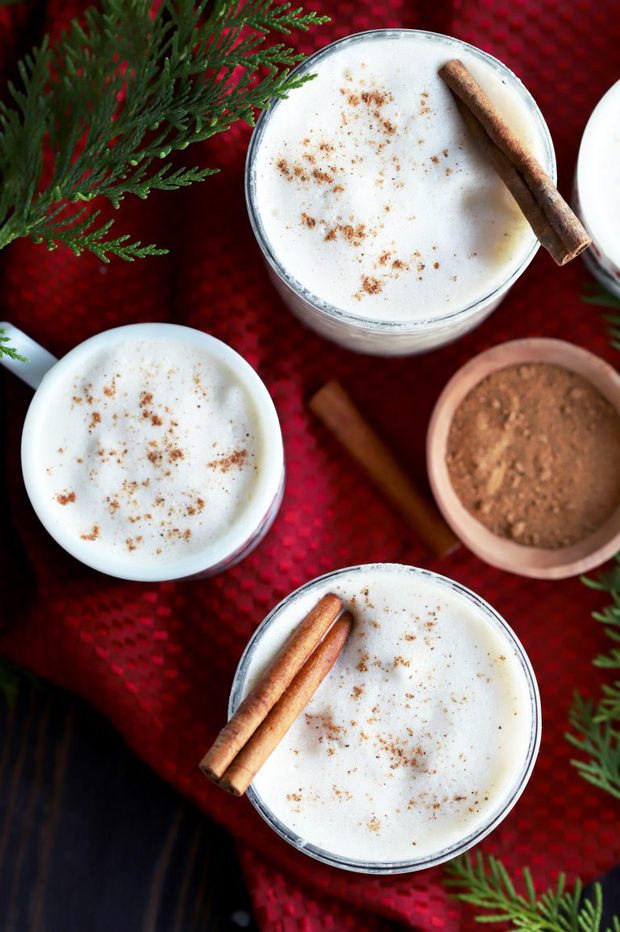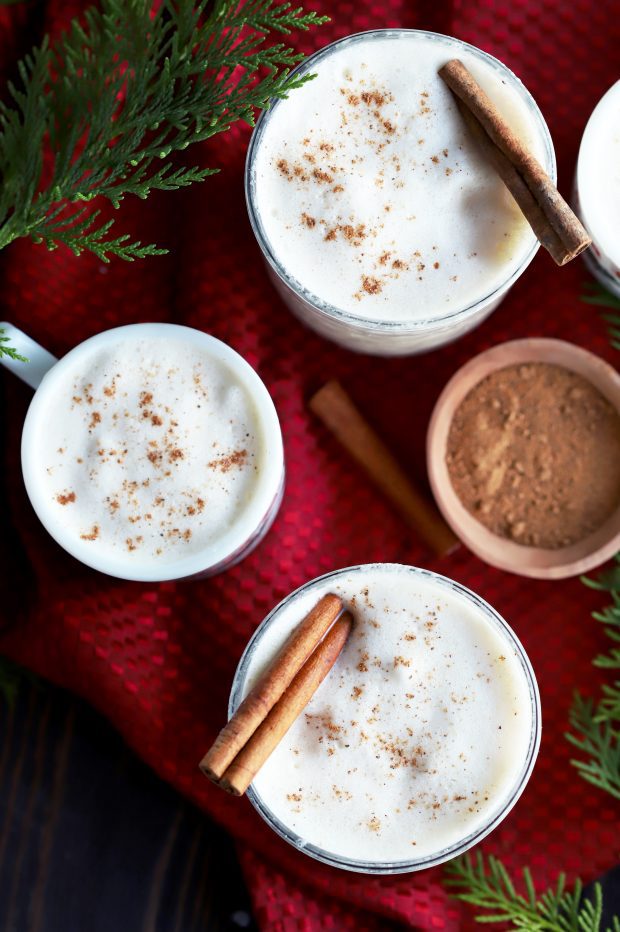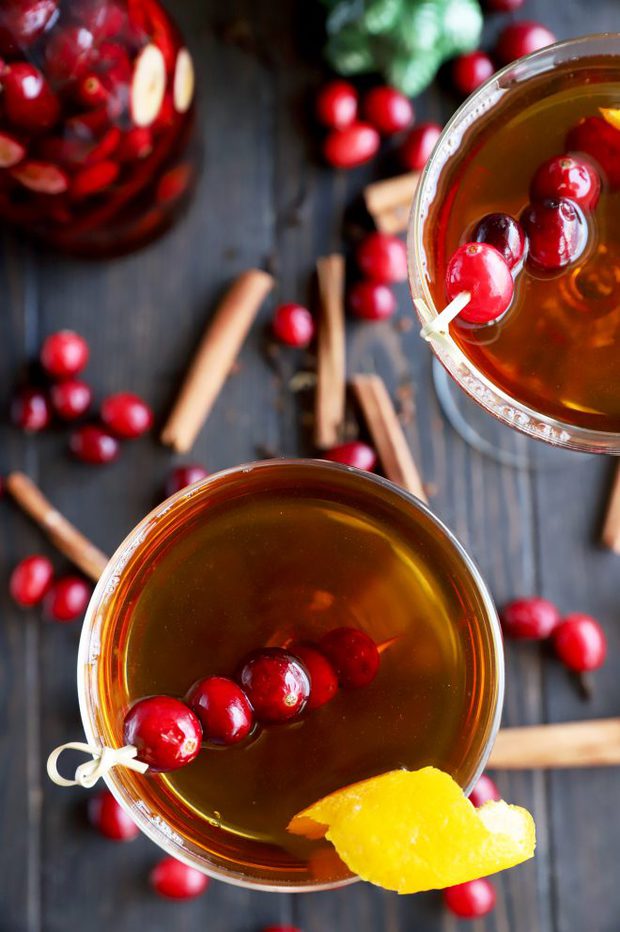 Red Christmas Single Serve Sangria