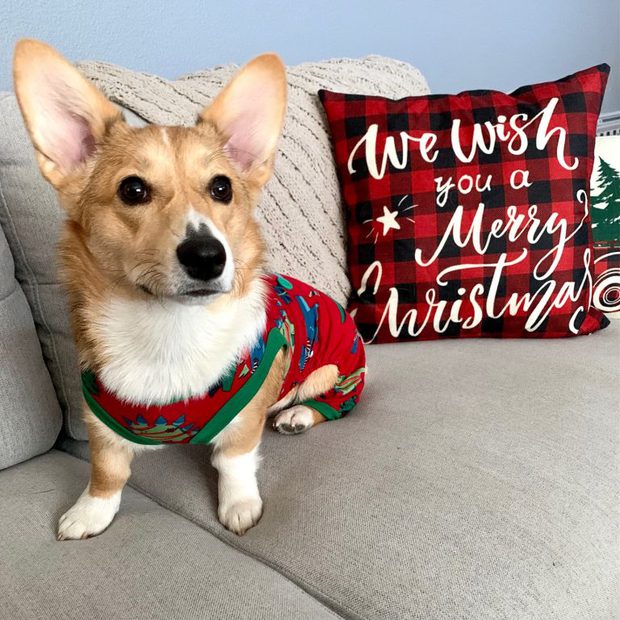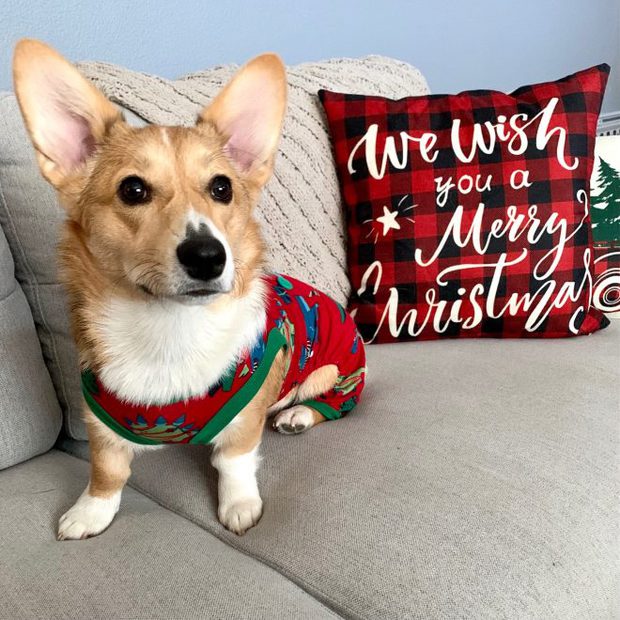 Can we talk about how this is Mochi's first Christmas and I am SO EXCITED about that fact?! She obviously needs all the Christmas outfits and right now we are just waiting for her holiday collar to come in.
Yes, I know I am skipping Thanksgiving by chatting about Christmas already, but I kinda don't care. I've already decorated our main floor with all the holiday things and it brings me such immense joy every day. Since 2020 has been hard enough already, we might as well embrace the goodness that is the holiday season, holiday lights, and holiday decor.
So Mochi's first Christmas shall be extra festive, especially since it's the last one before Baby arrives! Have you decorated for the holidays yet? Usually I wait until the weekend before Thanksgiving or the weekend after… but like I said, 2020 has been a LONNGGGGGG year.
song of the week
Instead of a Song of the Week, this is the Album of the Week! The Best of Christmas by Bing Crosby. I know, I KNOW, it might be early for some of you. But I've already leaned in 100% for the holiday season so here we are! This album is pure throwback delight. Listening to this album has become a MUST while I cook this week. I can't wait until next year when Baby will be here to enjoy it with me 🙂 Perfect for Mochi's first Christmas this year too, btw.
foodie things
it's all about Thanksgiving this week! I know you are all probably prepping your menus now (and if you aren't you should so you can get your shopping done early to avoid the crowds!), so here's some recipes I'm drooling over…
this all-in-one Thanksgiving casserole looks super intriguing… especially for smaller gatherings or if it's your first Thanksgiving cooking, so you aren't making 10 million different dishes!
if I could have a cocktail, then this bourbon pumpkin cocktail or this spiced honey bourbon old fashioned would be what I reach for!
I'm not usually a creamy veggie kind person, with the exception of gratin. This cheesy brussels sprouts gratin is something I NEED to try (if only the Man liked sprouts!).
one-hour sheet pan Thanksgiving sides – pure. genius.
a bacon wrapped spatchcock turkey with veggies and gravy… yea, this is definitely what 2020 needs!
I'd love a big ol' slice of pecan pie bundt cake right now with my tea.
green beans with bacon breadcrumbs sound perfect ALL the time, am I right?
how delightful does this citrus butter and sage roasted turkey look??
fun things
since it looks like it'll be a quiet holiday season for us all, here are some new books to check out!
I feel like I am one of mannnnny ladies with a pandemic pregnancy (LOL), and I thought all these cute bookish baby gifts are so fun! Especially that Le Petit Prince baby blanket!
8 books about serial killers – because why not?
Ok enough bookish things – let's do some quizzes to pass the time!
"Who Said It" The Office Quiz – I ALMOST nailed it. SO CLOSE.
What's your festive drink? Chai latte is dead on for me!
Who else watches Emily in Paris? As much as I love the show, I do not love all the outfits Emily wears LOL. But I had to take this quiz. I got the crop top and hat combo… NOPE.
Which Friends Thanksgiving episode are you?
inspirational things
thinking about someone you love who's far away and want to send them a care package? Here are some fun ones for book nerds!
3 ways decluttering can help you accept yourself. I needed to read this as I prepare to attack my closet this weekend…
thanksgiving table decor
*please note some of the links below are affiliate links*
I already shared my Thanksgiving essentials last week, but since this year isn't about giant gatherings, why not make your downsized Thanksgiving a little more special with some of table decor? I don't know about you, but the little touches really make the dinner feel a little extra special. Here are some of my favorite simple additions to the table to make it a little more special:
I like something simple I can use year-round so this plaid table runner and these plaid napkins are my go-to for all holidays.
Pumpkin-obsessed people like me will love the simplicity of these white faux pumpkins. I like to mix them with real mini pumpkins for pops of color!
To me, a flair of gold has become something I rely on to make things look a little more fancy. Something like gold silverware or gold charger plates are a simple way to make things festive.
thanksgiving favorites!
still working on your menu for next week? Here are some of my personal favorites that always hit the table in our home.
Sparkling Thanksgiving Cocktail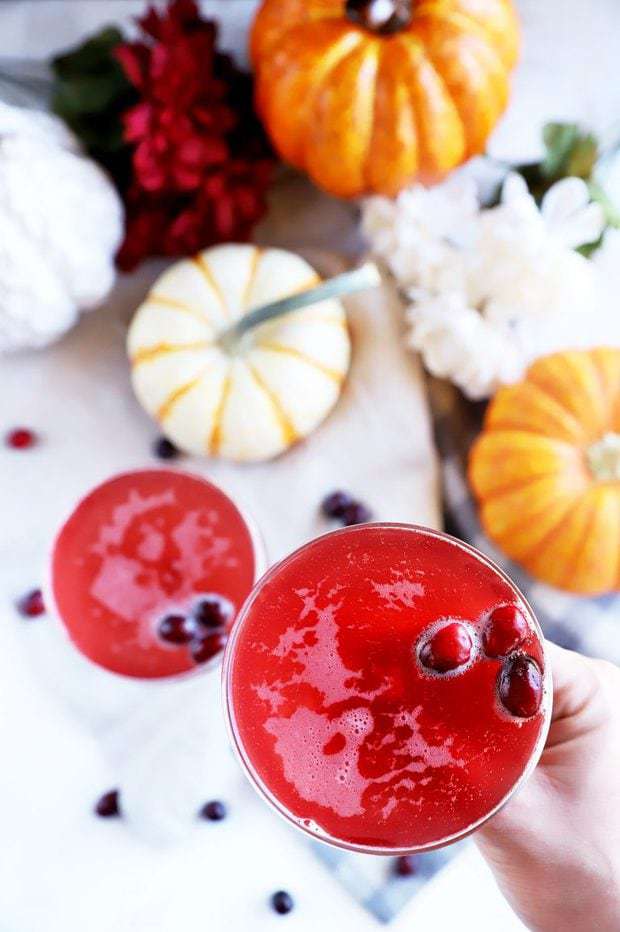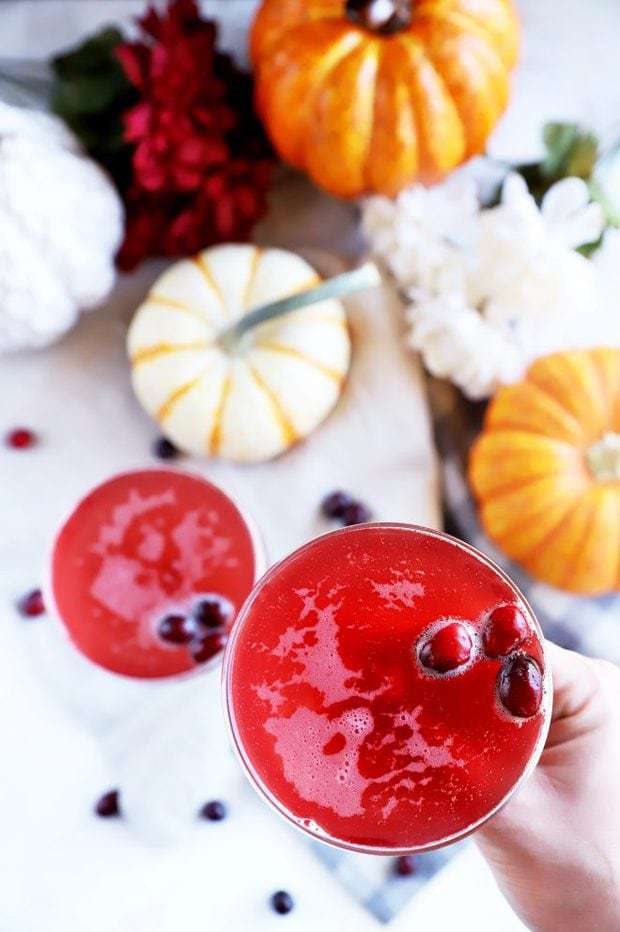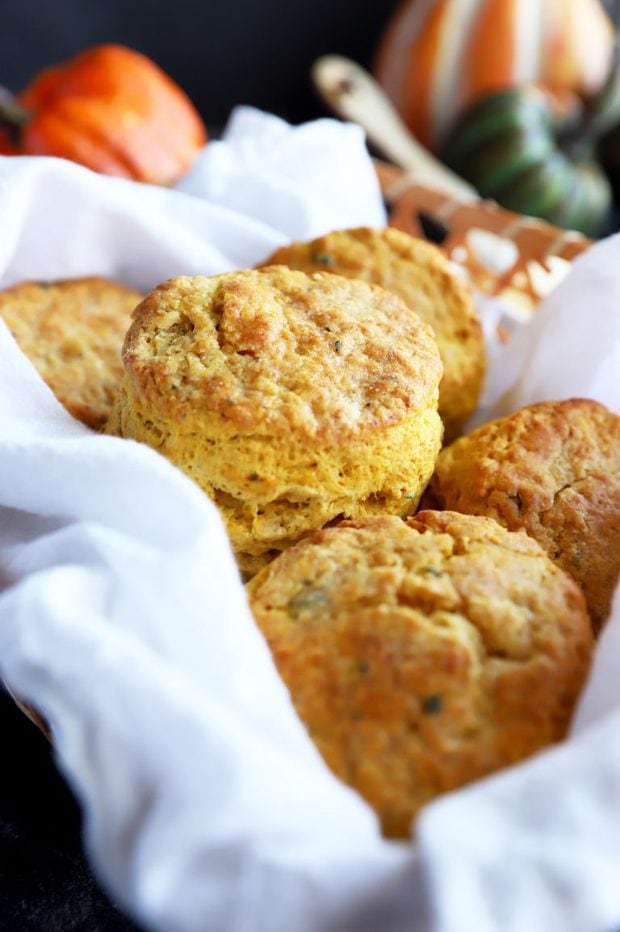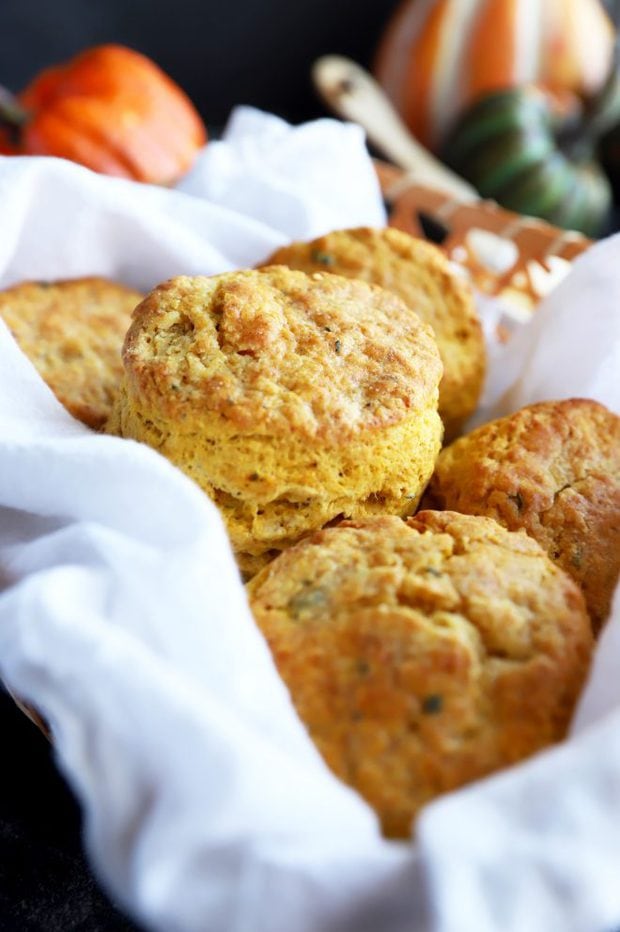 Smoked Beer Brined Turkey (don't worry, I have instructions for roasting if you don't have a smoker!)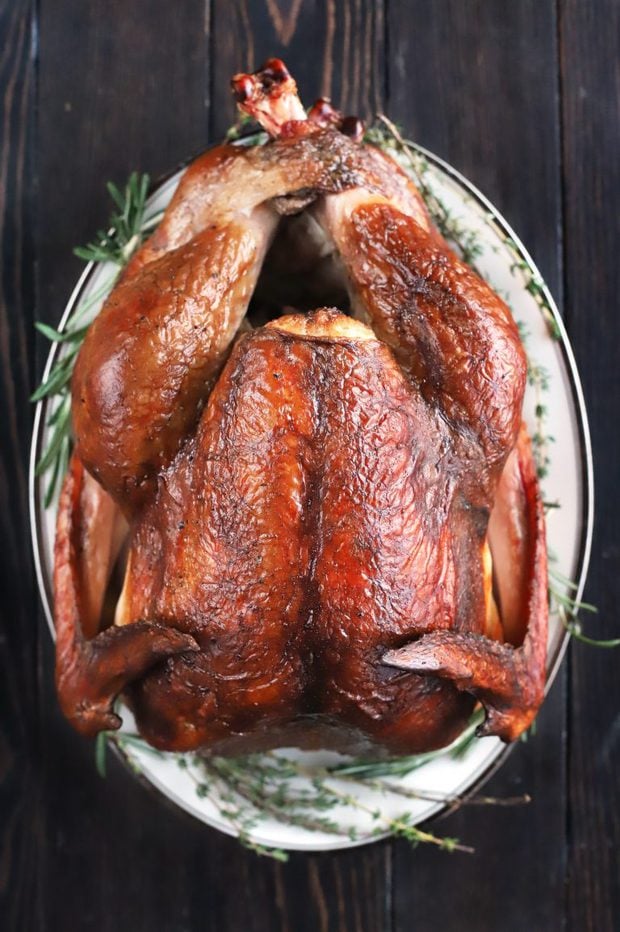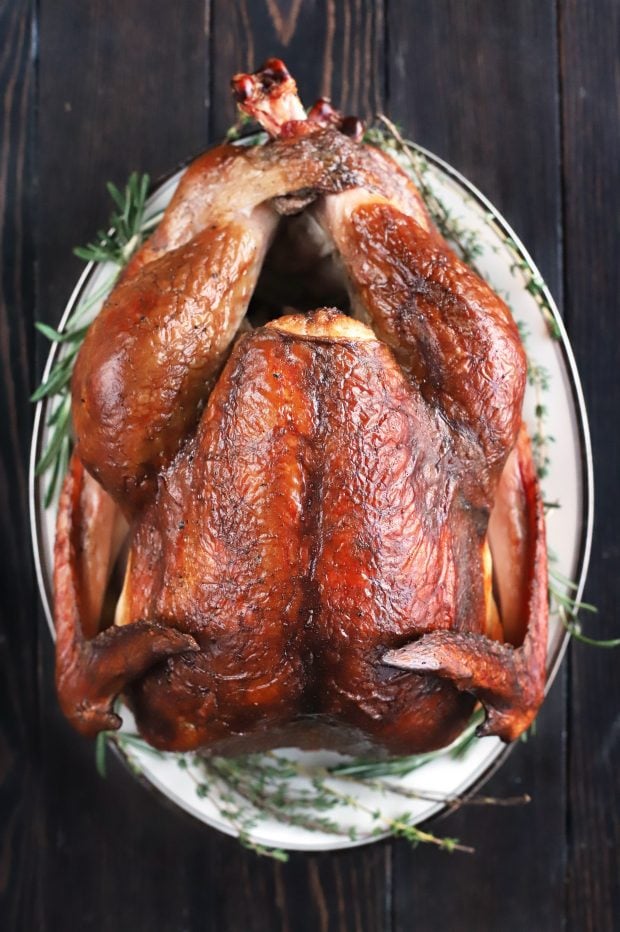 Instant Pot Mashed Potatoes with Roasted Garlic and Parmesan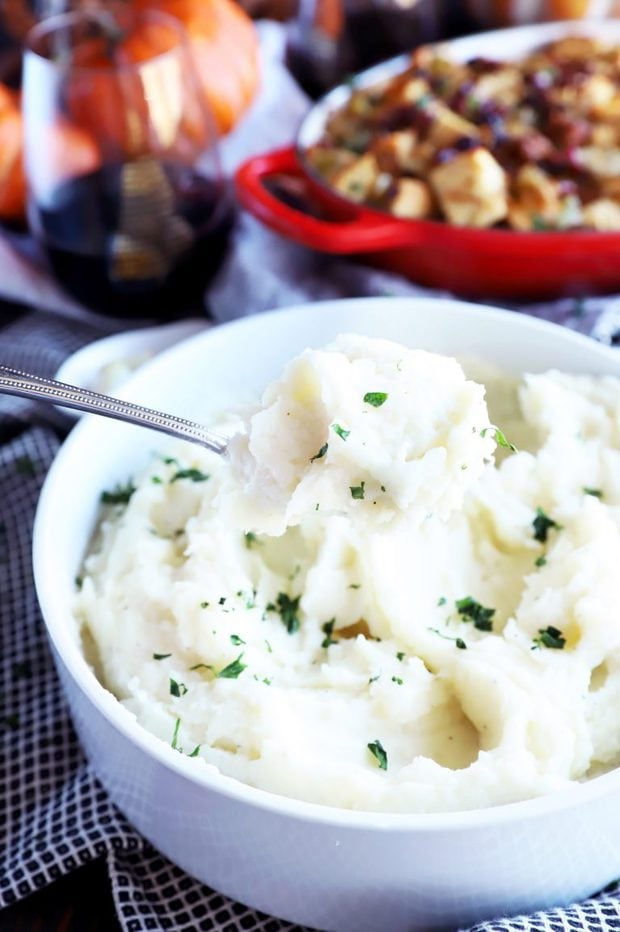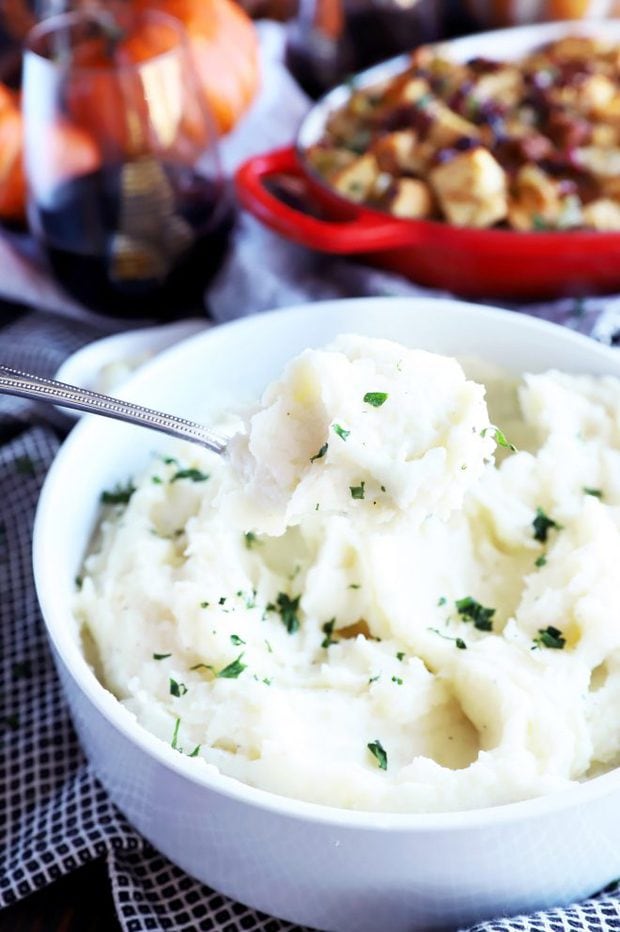 Caramelized Onion, Apple, & Sausage Stuffing