Please note this post contains affiliate links.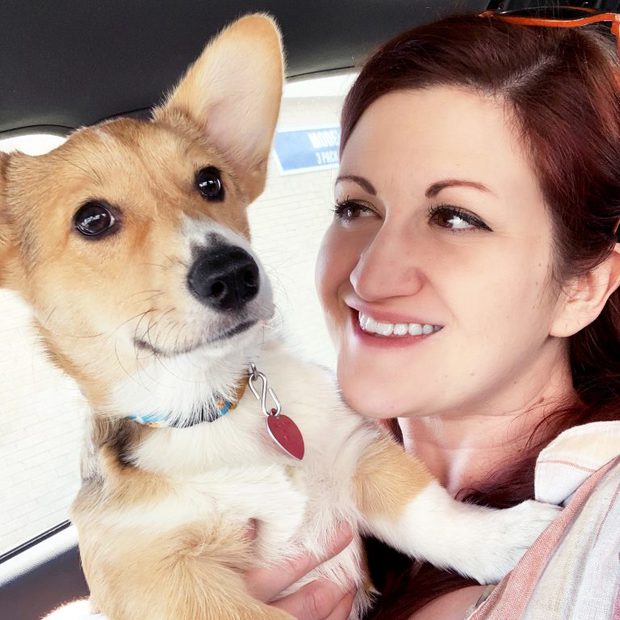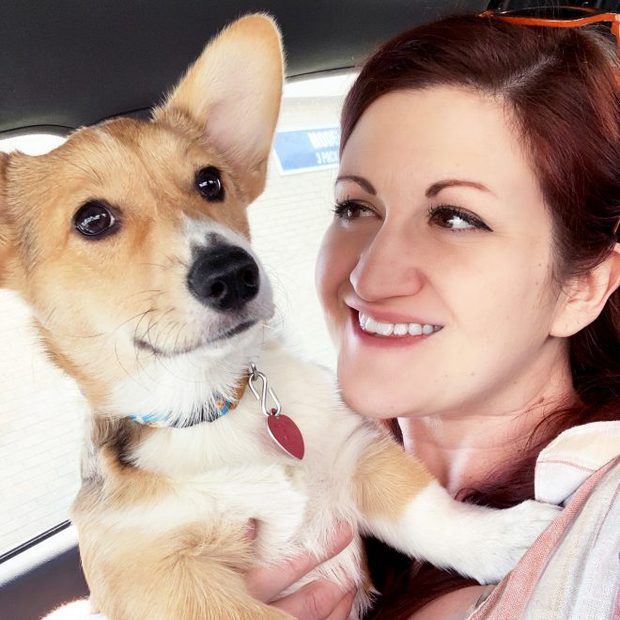 Puppy Update: Mochi is officially 4 1/2 months old now! AH WHERE DID THE TIME GO?
So here's a little Mochi puppy update for you all. First of all, she is getting big (you know, for a corgi lol). I just remember the early days when she would fit perfectly in my lap. Now my lap is getting bigger because of baby boy and she can't fit at all. Instead, she has taken to lying on my chest, acting like a really heavy scarf around my neck.
Should be useful in the winter, am I right?
She has mastered lots of tricks, including play dead and roll over, but she is NOT in the mood to listen to us when we tell her to come. She will stay like a pro, but alas this puppy update is not all perfection. Mochi can be a bit of a stinker at times, with razor sharp teeth, a sassy attitude, and a bark that is growing louder by the day.
Of course, none of this detours me from loving on her every second I possibly can. I just am hoping she will start to settle down just a little bit because I am getting bigger and REALLY starting to feel the pregnancy. My back is screaming at me by Noon every single day.
I can't believe I'm saying this, but we are officially halfway through! That means only a handful of months until baby and I am feeling even more unprepared than ever. AH.
Mochi has been a good little practice run. We are finally used to getting up super early, adapting to ever-changing days, and being super patient (though there have been some meltdowns on my part because hormones and not being able to do everything I want anymore is getting to me!).
song of the week
Song of the Week is Going to California by Led Zeppelin. I'm feeling pretty slow this week, and am really starting to feel pregnant, so this is my favorite song to unwind with at the end of a long day.
foodie things
bruschetta pasta from Baked Bree is just the summery dinner I am craving right now!
peach scones from Two Peas & Their Pods are perfect for the last weekend in August.
these neapolitan cookies from Hummingbird High are ADORABLE.
I really wish the Man liked shrimp more, because I would make these sheet pan shrimp nachos from How Sweet Eats all week long… Guess I don't have to share?
anyone else ready to bust out the slow cooker? First thing I am making is this cajun jambalaya from Diethood!
confetti amaretti cookies from Love & Olive Oil are so festive and bright!
I've never made risotto in the IP but I'm gonna have to give this saffron risotto from Shutterbean a whirl!
because all I can think about is having food delivered to me… 13 food baskets that everyone would love to receive.
already planning my next Taco Tuesday with these IP crispy carnitas with chipotle peach salsa from Half Baked Harvest!
oh and this pumpkin blueberry dutch baby pancake from Averie Cooks because fall is just around the corner…
12 women cookbook authors that changed how we eat. Such a fascinating read for you fellow food nerds out there!
fun things
what each zodiac sign absolutely hates being called. Is yours accurate?
I just finished Dead Zone and have officially fallen back in love with Stephen King! So the question is which Stephen King book should you read next?
which pie matches your personality? I got key lime!
mix a sangria and get an end-of-summer activity to try. I got outdoor movie, which makes me so sad because we had tickets for a drive-in that was coming through Denver and got cancelled because of COVID… SAD DAY.
inspirational things
currently working on the baby nursery and thinking about ALL the books for baby. Loving these 10 picture books for the budding environmentalist.
gender-neutral bookish nursery ideas, just to keep the book lovin' goodness going.
6 things to remember when you're falling behind on your goals. Because we all need to give ourselves a bit of grace.
one more week of summer!
yes, I know that there will be a heat wave that'll last for awhile longer! However, once September hits, I am officially in fall mode. Therefore, this is the last official week of summer in my brain. Here are some of my favorite recipes to be sure to make because September 1st hits!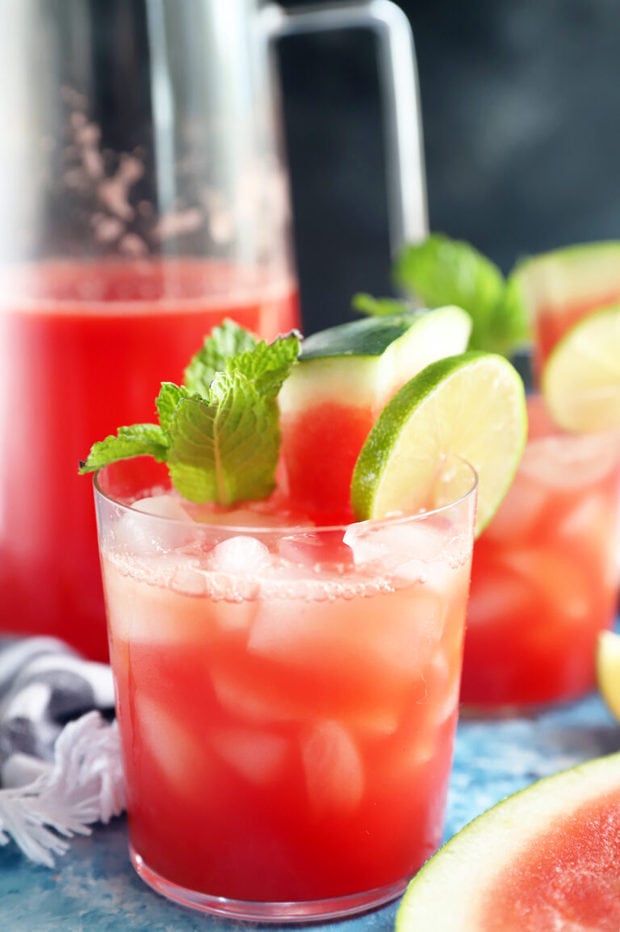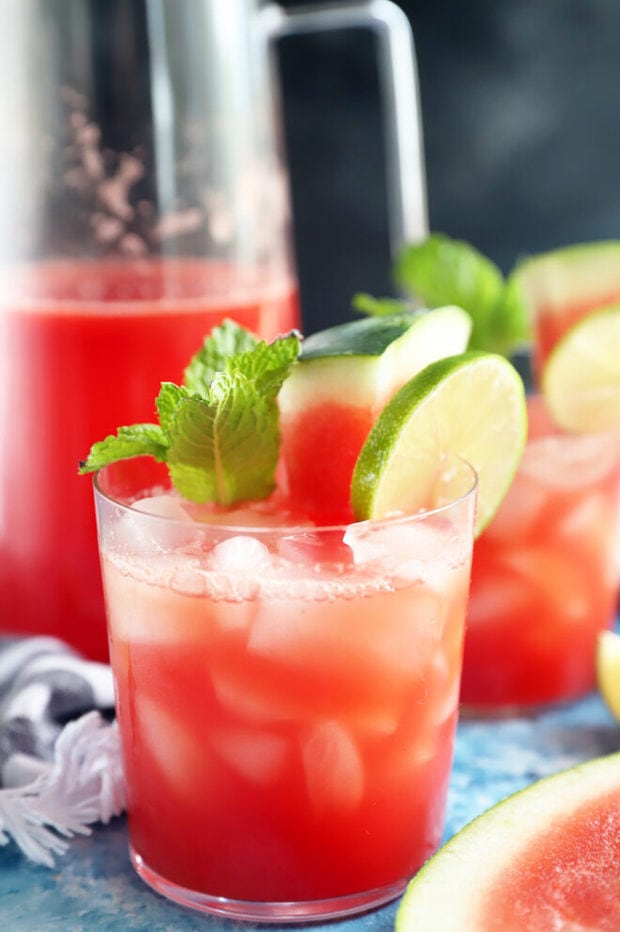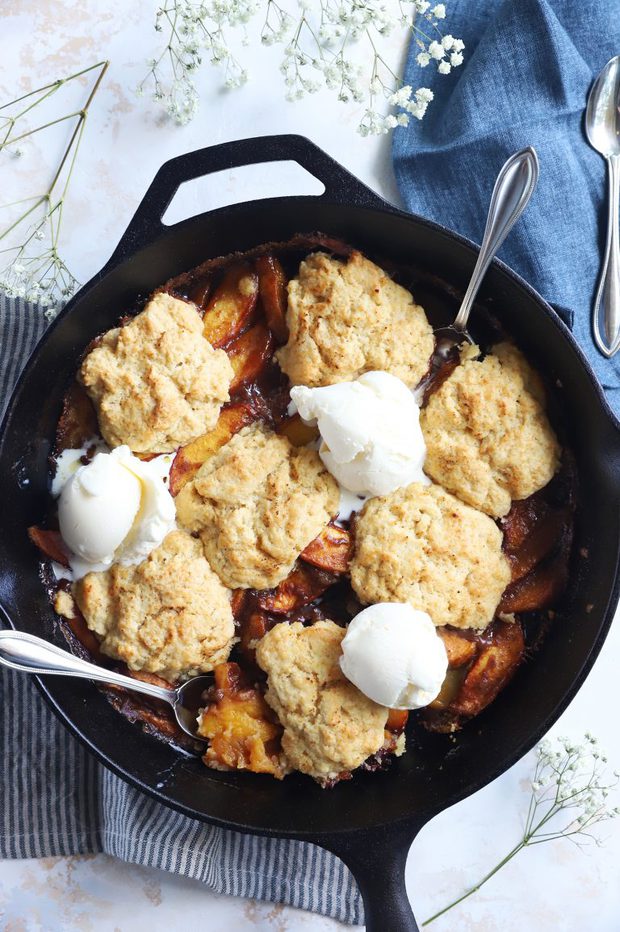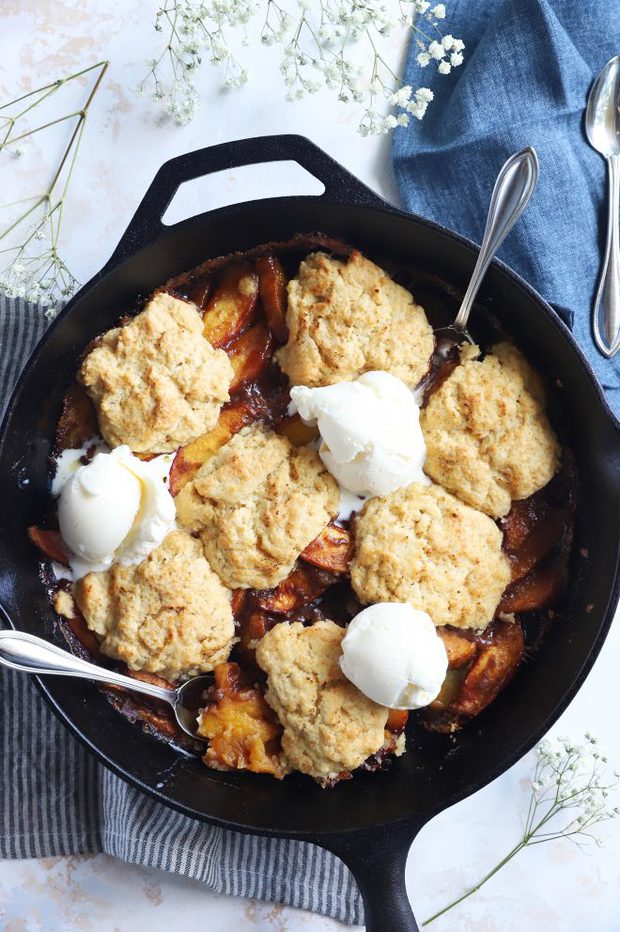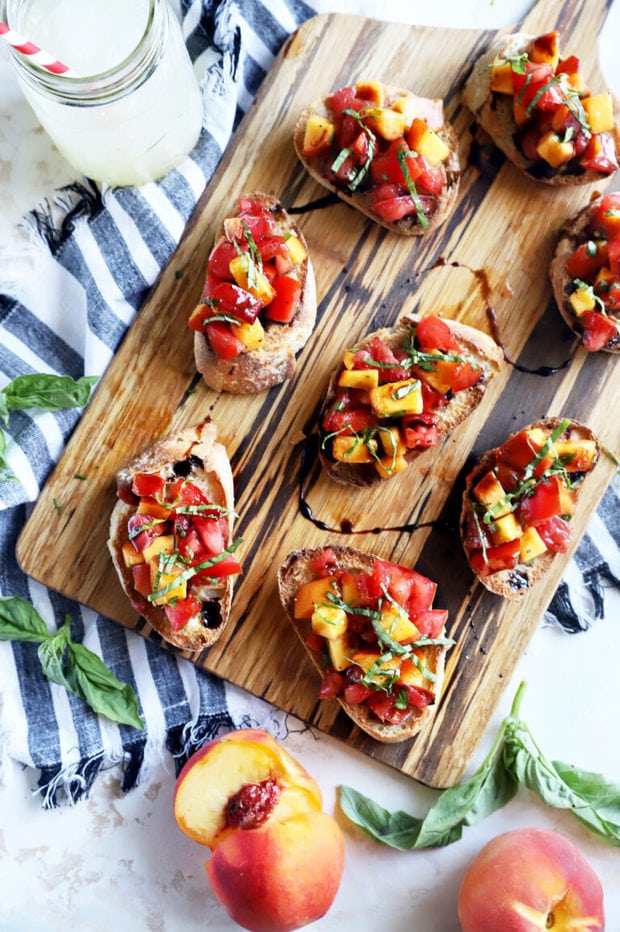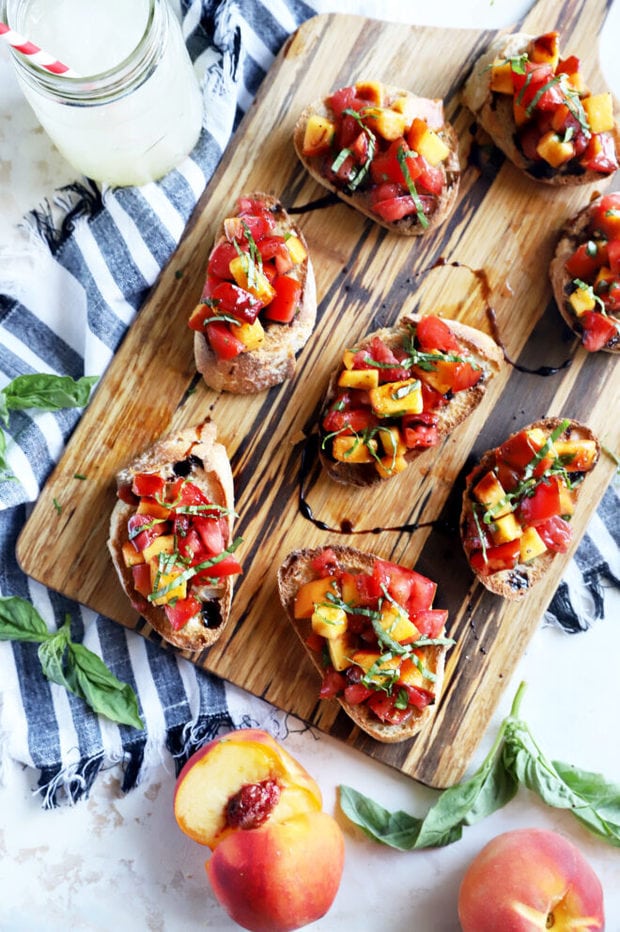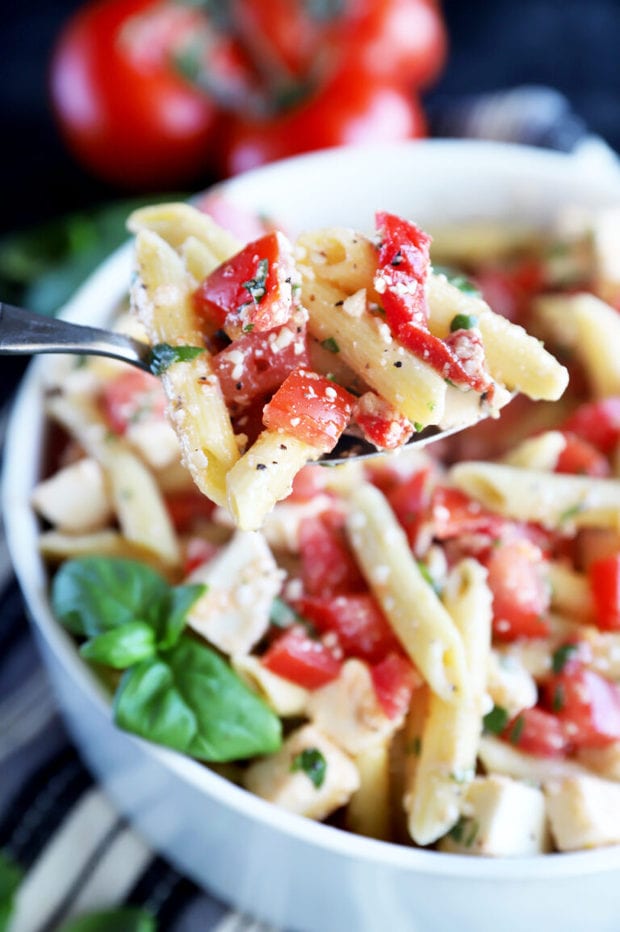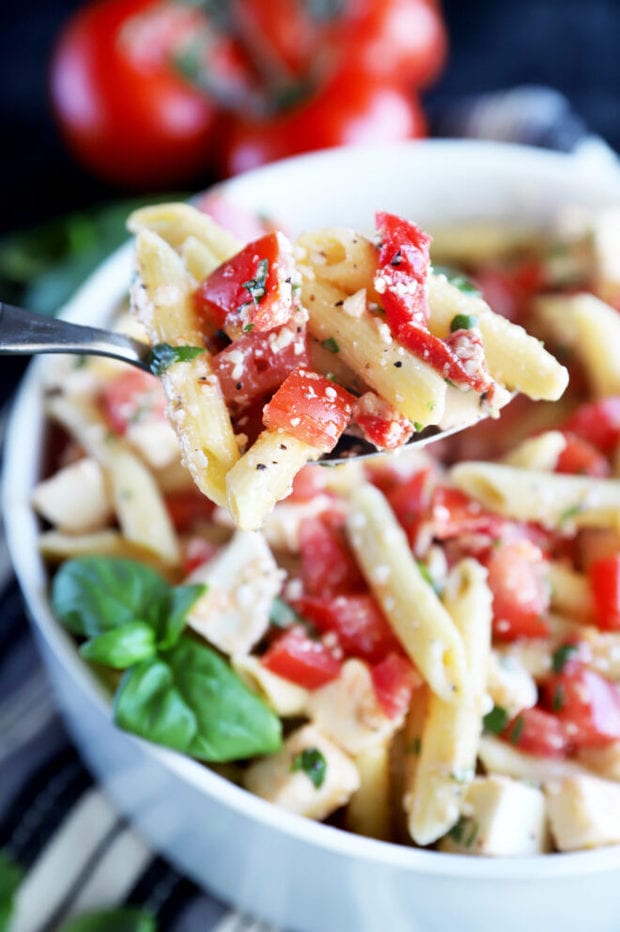 Easy All Purpose Marinade – use it on everything from chicken to pork to steak!!