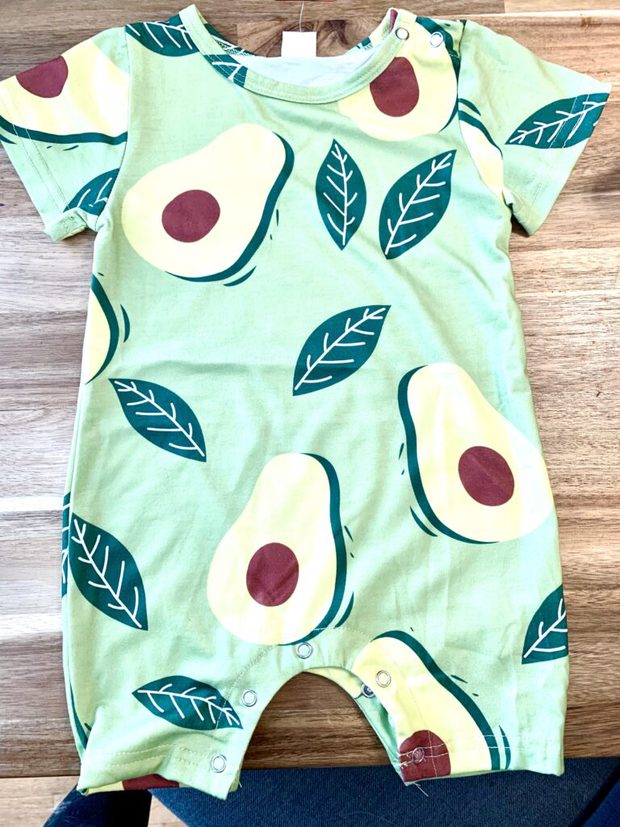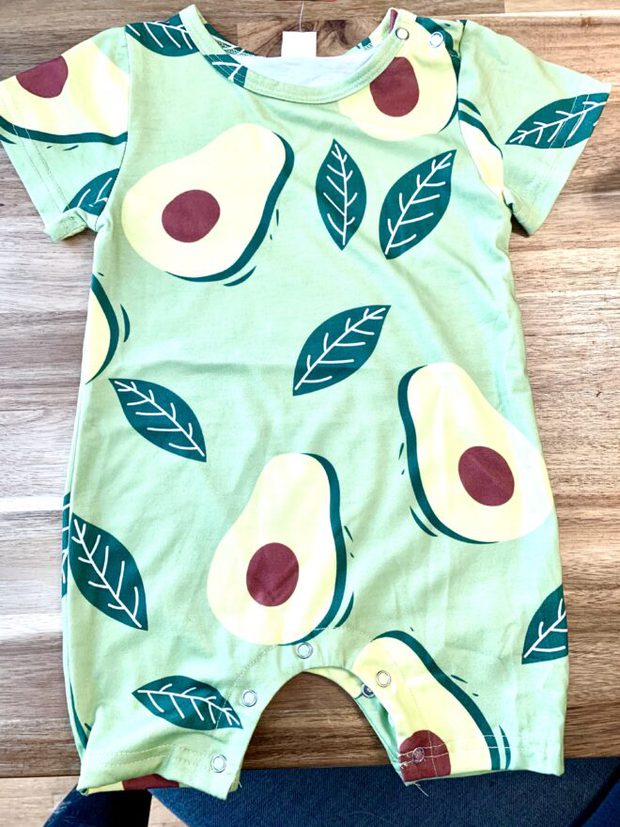 Can we talk about just how FREAKING CUTE baby clothes are?!? I probably need to stop buying so many of the baby clothes because I am sure the grandparents will be buying several and, you know, there's other things I should be saving my money for… But I am so glad that the Man found this adorable little avocado number for our little man. HOW CUTE, right?!
I am absolutely obsessed.
Currently we are working on all the little things, trying to make it so that when December rolls around we don't have 5 million things to get done. After all, it will be my favorite time of year and I'm already planning on getting a Hallmark Channel subscription for the month. Christmas cookies, hot chocolate, and movies is how I plan to soak up those last few weeks before the new year. Therefore I've already started washing the baby clothes we have, starting to gather the decorations for the nursery, and organizing everything throughout the house.
It feels like there is SO MUCH to do to prepare for baby. From organizing our storage room to moving my office, setting up the nursery to reorganizing the kitchen, and also training the pups so they don't lose their minds when we bring our baby boy home. AH.
For all the mamas out there, any recommendations on how not to completely lose it as we prep for baby? Any book recommendations on baby things? It's just setting in that we are going to have a human child to look after once this is all done, and now it feels even MORE real. We have been all focused on me and pregnancy so far, and now it's starting to shift. It's SO weird, but also so rewarding to watch our little family morph and grow. Also, I THINK I felt a couple of kicks/movement this weekend so I'm even more thrilled about it all!
song of the week
Song of the Week is Stunnin' by Curtis Waters. Talk about a jam that I can't get out of my head right now! Though that might be because of all the Instagram Reels using this song… LOL
foodie things
creamy chicken flautas from Lemon Tree Dwelling are definitely going on the menu next week!
asiago pizza stuffed shells by How Sweet Eats is absolutely inspired.
Monday was National S'mores Day, so of course I am still craving ALL the s'mores things like this deep dish s'mores bowl for two from Pinch of Yum and white chocolate caramel s'mores brownies from Tutti Dolci.
sticky basil chicken is ready in just 15 minutes from Averie Cooks!
I really REALLY wish I could sip on a strawberry basil gin fizz from Macheesmo right about now…
pina colada truffles from The Novice Chef are all the YASSSSSSS.
how comforting are these jalapeño cheddar mashed potatoes from Country Cleaver?
I remember eating Turkish delight as a kid, but I've never made it myself! Can't wait to try this recipe from Spicy Perspective.
bacon wrapped cheddar corn jalapeno poppers from Half Baked Harvest are perfect for chowing down on if you're watching basketball right now!
fun things
I absolutely loved watching this video on how to cook 8 dinners for 2 on $25 in NYC. HOT DAMN. It's worth watching all the way through for the killer tips alone.
QUIZ ALERT (because I'm forever obsessed):
do you belong in Europe or the U.S. based on the cartoons you pick? I got Europe, OBVIOUSLY.
are you a Disney princess or villain based on the travel destinations you choose? Oops, guess I'm a villain..
which Disney blonde and brunette are you a combo of? I LOVE that I got Tinker Bell and Maui!! BEST. COMBO. EVER.
Jurassic Park is last, which means we're first. LOL if you know, you know.
inspirational things
8 insightful picture books to help kids cope with anxiety. I love that books like this exist in the world for children.
8 things to measure your progress by that aren't just productivity. My favorite on the list? Self-awareness.
16 perfect throw pillows for your reading nook. This makes me want to expand out reading nook to the ENTIRE BASEMENT.
30 surprising benefits of wearing a mask (aside from saving lives). Seriously, there are SO many, including covering any pregnancy acne that pops up on my face!
what makes a book a beach read? I wondered about this for so long and I SO needed the recommendations because I've been too entrenched in my thriller phase lately.
baby clothes fun!
of course, because I am all about all the baby clothes right now, I'm going to share some of my favorites. We are totally the parents who will dress their child in silly outfits with funny sayings, because we are so AWESOME.

how big is baby? recipe inspiration!
we are now on week 19 and that means baby is as big as an artichoke! So here's my recipe inspiration for the week, with artichokes as the STAR.
Chicken Spinach Artichoke Dip Puffs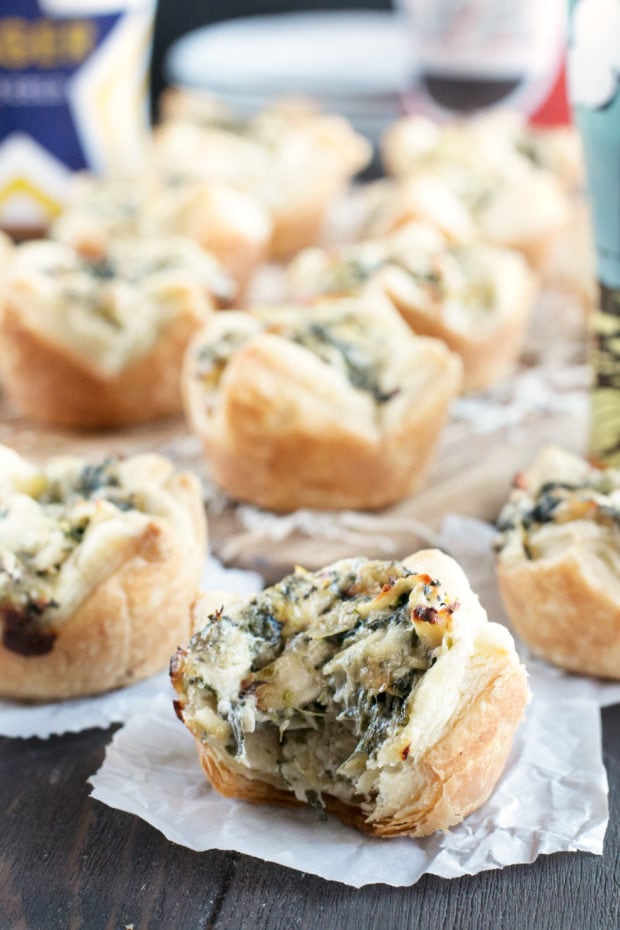 Lemon Shrimp & Artichoke Angel Hair Pasta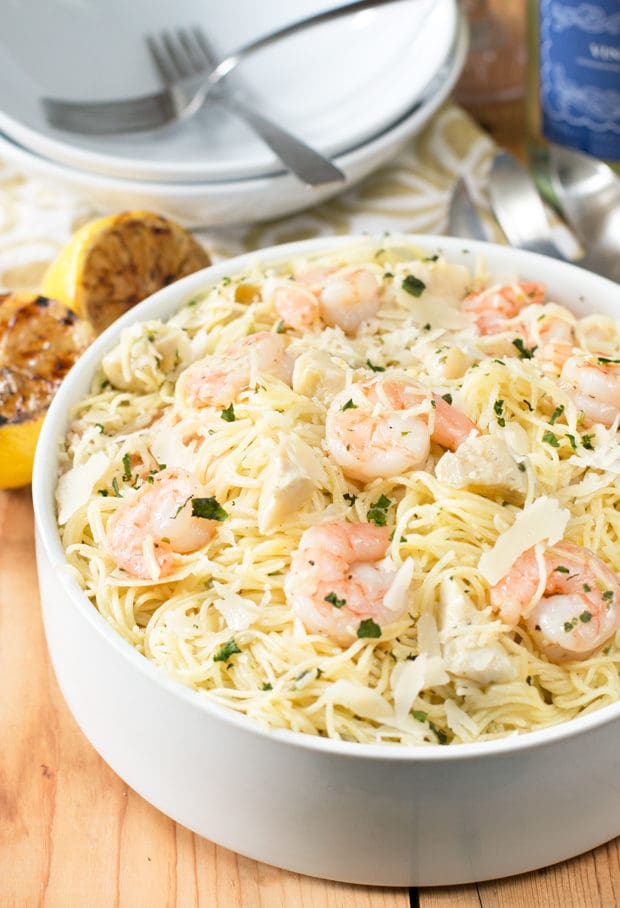 Spinach & Artichoke Dip French Bread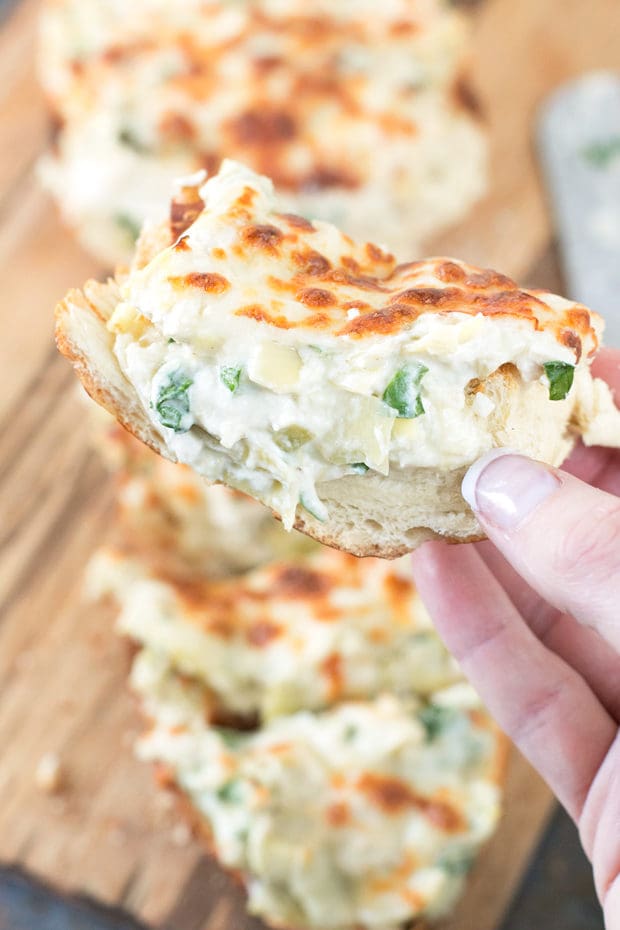 Spinach & Artichoke Goat Cheese Dip