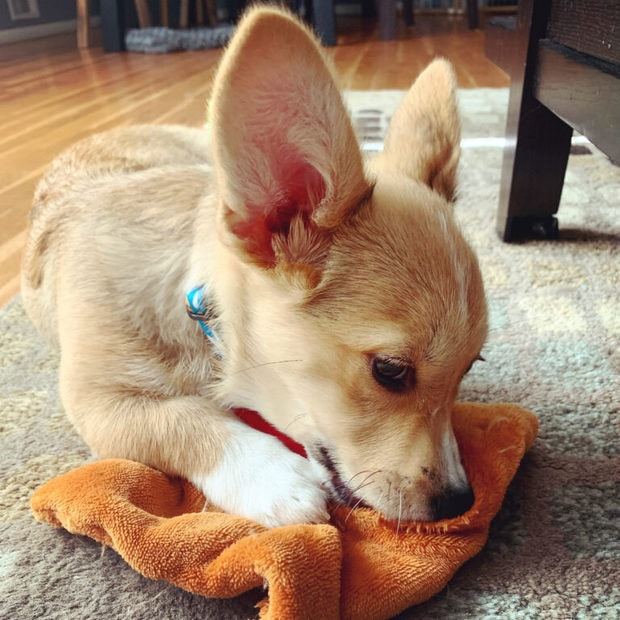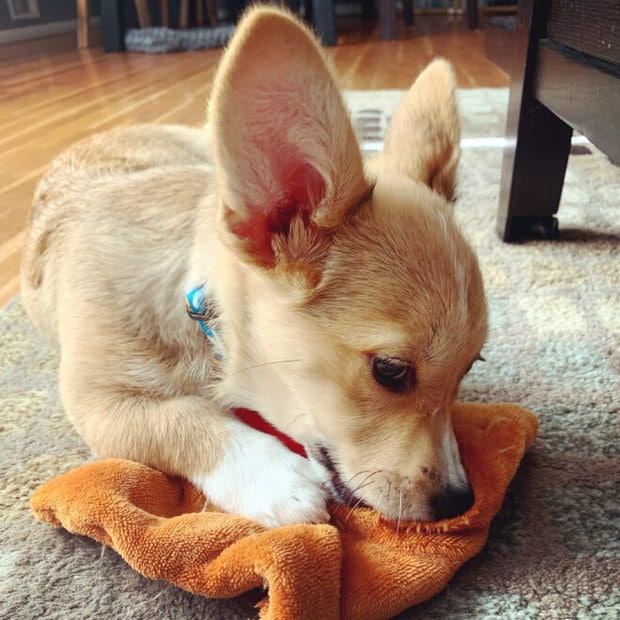 So, it's been another week in this weird pandemic world we live in during the best summer EVER.
Remember when we all thought this was going to be over by June and that we were going to have the best summer??
HAHAHAHAHAHA. I really can't help but laugh – ok, it might really be a laugh-cry instead of a true laugh. I am just trying my best to keep sane. But that is slowly wearing away and I think I might be completely losing by this time next week.
How are YOU holding up? Are you still cooking a lot or have you given up? In some ways, we have given up. Not so much with ordering out a ton, but with buying easily dump meals and just not caring… This happens at least a couple times a week, and it used to be a pretty dang rare occurrence.
Unfortunately that means that there isn't a lot of things for me to write about this week… Because nothing much has happened to be honest. It's been a lot of work and a lot more work. Oh and then there was some work. All I can think to write about is exhaustion and I am pretty sure that gets old to read about at some point. I mean, we have another 23 weeks to go here. Pretty sure that exhaustion isn't going anywhere for a good amount of time! So let's jump into the entertaining stuff, shall we?
song of the week
Song of the Week is C'est Si Bon by Eartha Kitt. This week I have been seriously missing the hell out of Paris. I've been dreaming of those afternoons spent lazily sipping wine and eating macarons, resting my feet and just relaxing with nothing to do. Currently there's LOTS to do, obviously, so I think my mind just wants to shut down and run away… But a glass of wine with all the windows open to a cool fall breeze and this song sure do sound like perfection right now… Oh and sushi. And a medium rare steak. Basically all the things I can't have LOL.
foodie things
quick tomato-basil sauce from Alexandra's Kitchen is a great way to make the most of those fresh tomatoes! I'm planning on making this for freezer meal prep for baby.
this southern baked chicken from Grandbaby Cakes is making my mouth water right now…
super excited to try these watermelon lime mocktails from Gimme Some Oven, especially with that Tajin rim!
how refreshing are these avocado chicken summer rolls from How Sweet Eats??
I can't believe these gorgeous almond croissants from The Cafe Sucre Farine come together in 20 minutes active time!
lemon lime bars from Chef in Training are all the summer goals for dessert!
currently craving this everything cheddar tomato bacon grilled cheese from Half Baked Harvest, with a giant bowl of tomato soup of course!
frozen hot chocolate from Brown Eyed Baker. My chocolate-loving heart is ALL about this!
lemon pepper grilled cod from A Spicy Perspective looks so delightful for a light dinner this week.
fun things
August 2020 horoscopes and book recommendations. I can never get enough of these!
what each zodiac sign is in denial about. Is yours feeling right? Mine is eerily spot on…
14 weird and iconic couples of the early 2000s: then and now, like who they actually ended up with. I had WAY to much fun scrolling through this one lol.
inspirational things
keep fighting for Breonna Taylor.
4 simple self-care rituals that go a long way. Super easy to accomplish and the changes I've made have actually helped to alleviate my stress.
15 reminders for keeping calm during a pandemic. We thought this would all be over by now, but the truth is, COVID is still here and very present. It's hard at times to stay positive and calm through all this, especially being pregnant and therefore high risk. These reminders were a good read for me right now.
lemonade stand!
did you ever do a lemonade stand as a kid? I remember doing it all the time when my mom and I lived in Kansas City. During those hot summer days, I would set up along the busier road next to our home and sell lemonade like it was going out of style.
Of course, back then we did the mix without shame. Pretty sure now there would be some shade thrown my way if it wasn't homemade… Since we are in the time of social distancing and I haven't seen many lemonade stands in my neighborhood, here's some of my favorite lemonade recipes (and yes, some of them are spiked!). If you want to make any of the boozy options non-boozy, just substitute water for the alcohol 🙂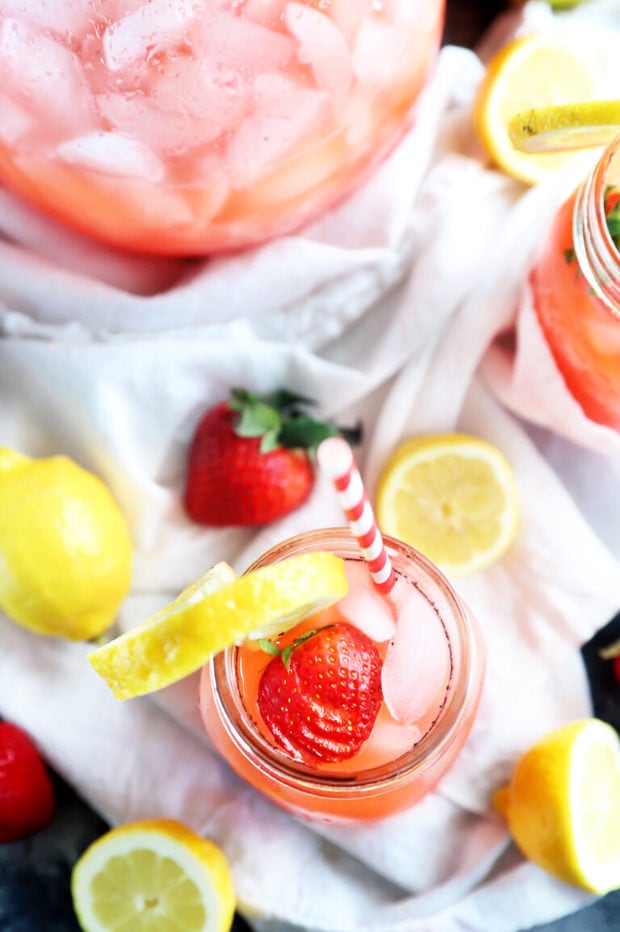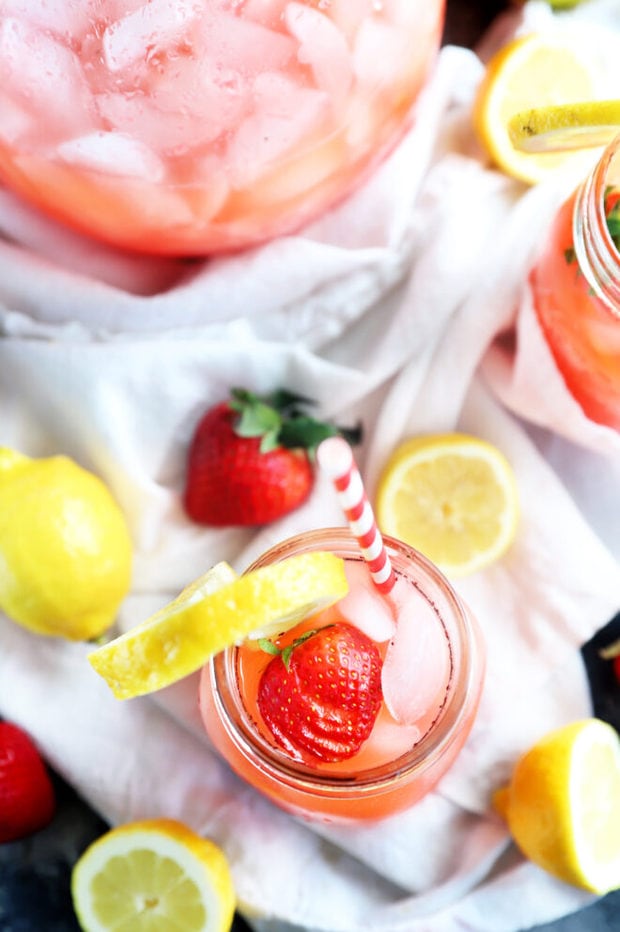 Sparkling Blackberry Vodka Lemonade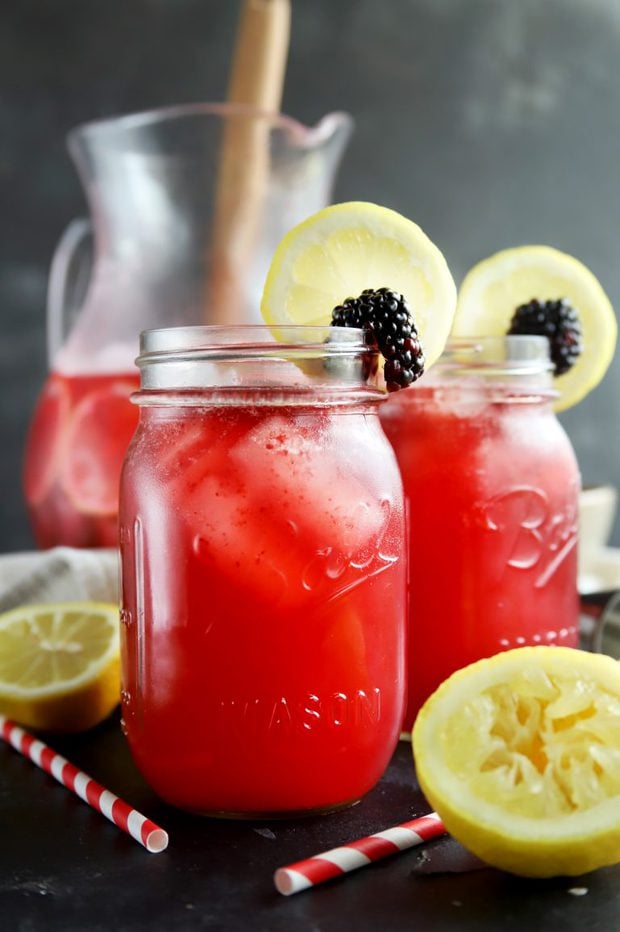 Sparkling Peach Vodka Lemonade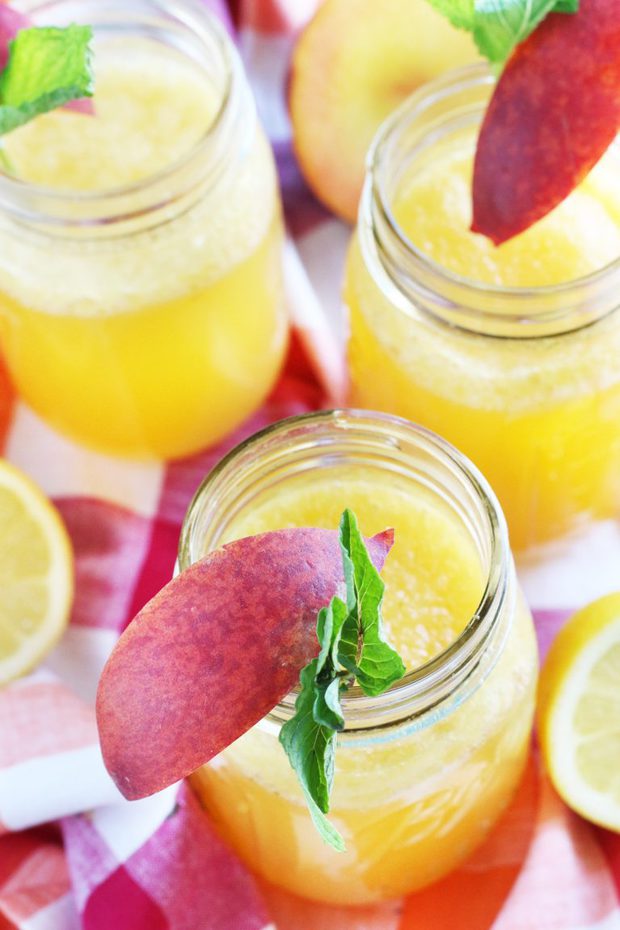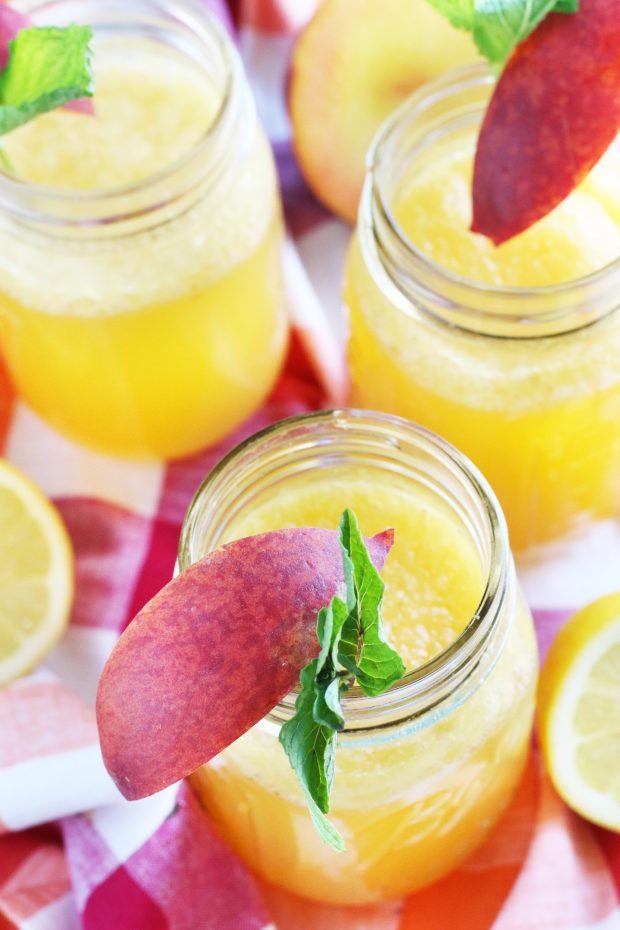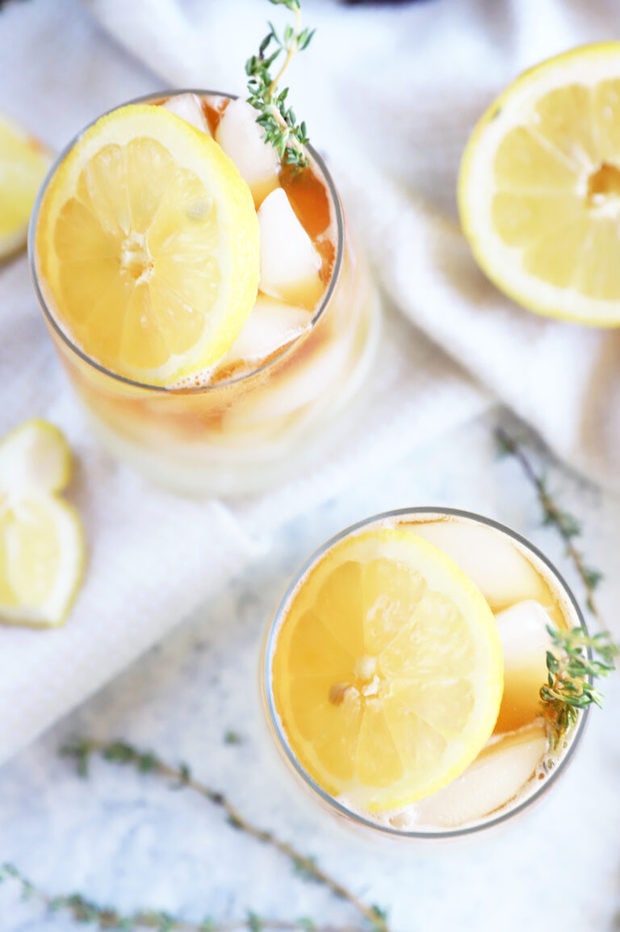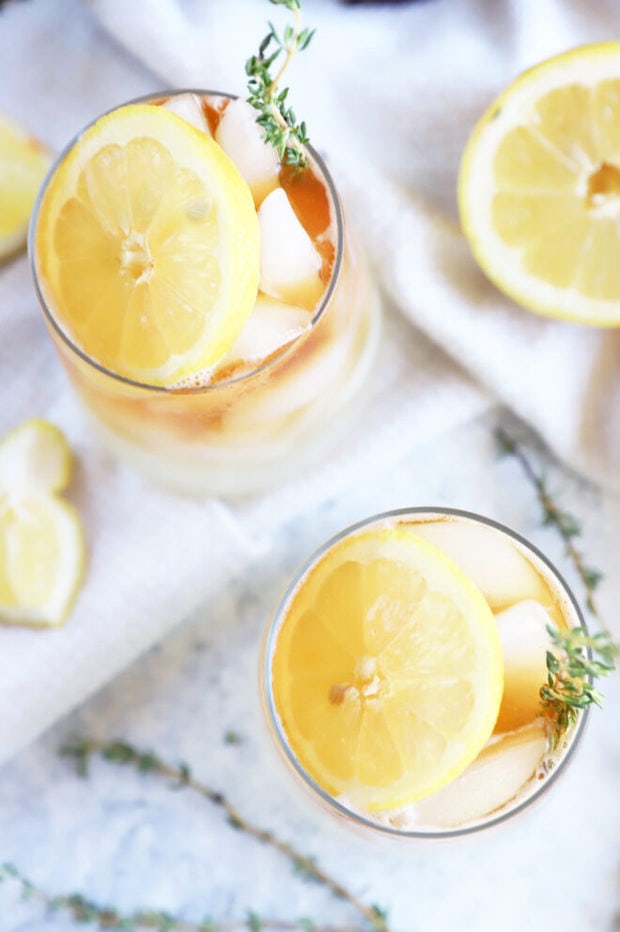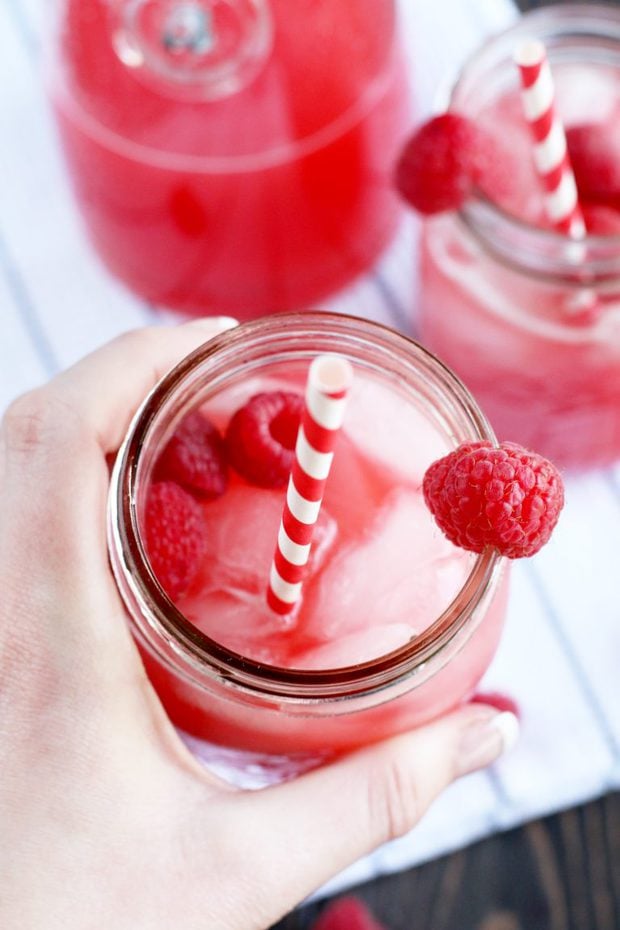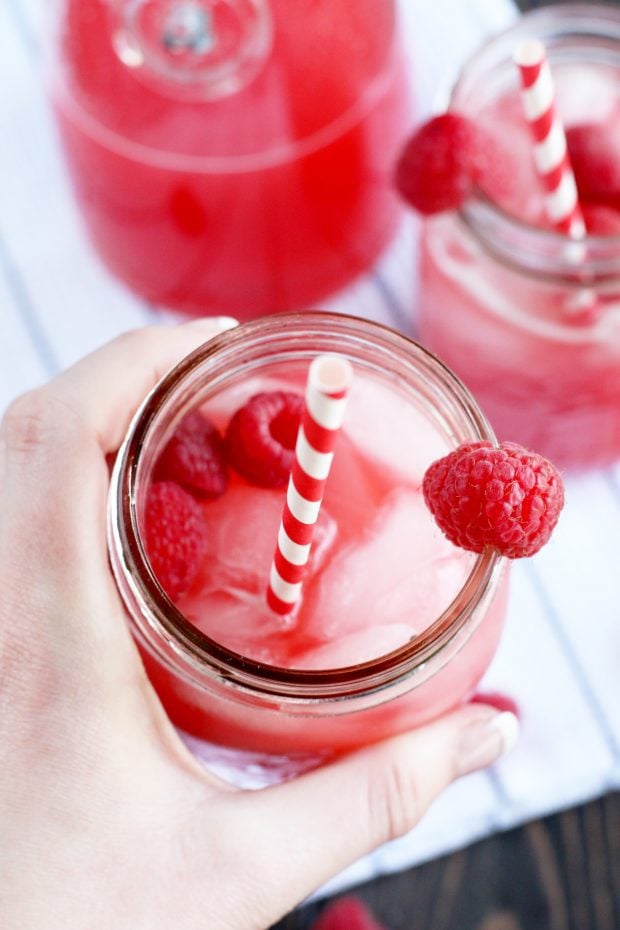 Sparkling Blueberry Thyme Vodka Lemonade