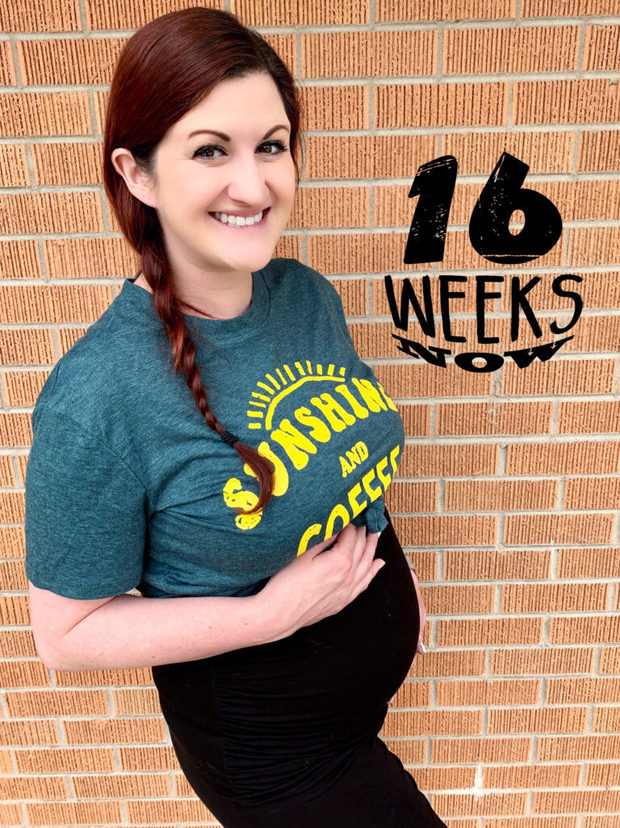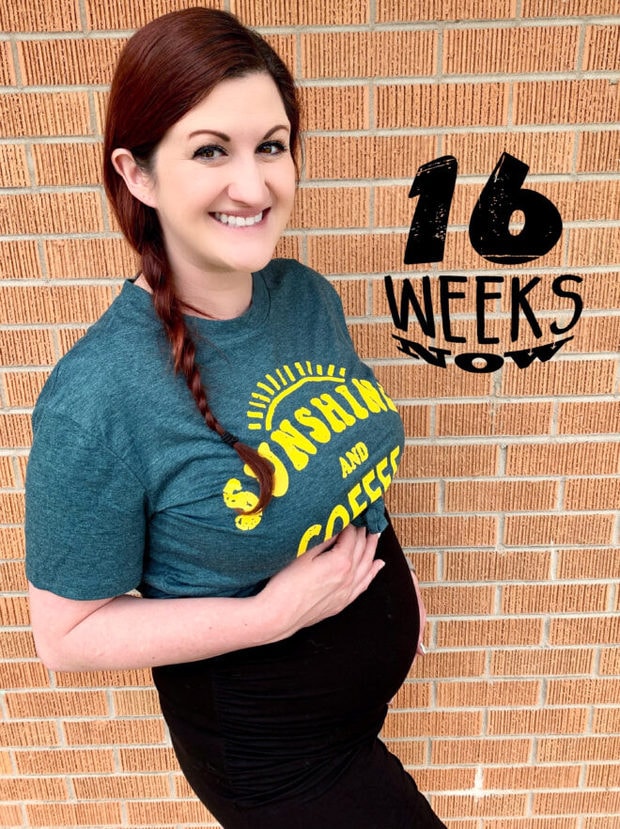 16 weeks pregnant now! I wish I could say that the time is flying by buuuuuuuut it really isn't LOL. It feels like it's going fast at the end of each week, but then I realize just how many weeks are left and, well, I'm not even halfway through it all yet.
Being 16 weeks pregnant is kind fun since I'm starting to really show and I am starting to feel those little flutters in my belly. It's the craziest sensation! Unfortunately the side effects of pregnancy are still present, and some new ones are popping up… I am talking about it a bit more in detail over on Instagram today, but the highlight of this week is that I heard baby boy's heartbeat on Monday 🙂
It's just so crazy to be growing a real human life inside me. Totally surreal and absolutely fascinating what our bodies can do, am I right?
So cheers to 16 weeks pregnant! I'll be sharing more about the second trimester in a full post later (only one month into the trimester after all… AH)!
song of the week
Song of the Week is cardigan from Taylor Swift. First, have you listened to the new album? Because it is one of my favorites of hers, rivaling my obsession with Red. Also, the music video is fantastic (which is so nice because I have no been a fan of her videos lately).
foodie things
small batch cheesy garlic bread from Hummingbird High is a revelation. Then I won't feel SO bad about eating the whole thing, because it's small batch you know?
grilled beer butter lobster tails with thai chimichurri from The Beeroness… How can you not want all of that?
these potstickers from Spoon Fork Bacon are everything I am craving right now…
I love the gooey center of the sticky bun and this giant sticky bun from Sprinkle Bakes has even MORE of the sticky center!
chocolate chunk almond butter zucchini bread from Half Baked Harvest. Because I am sure there are many of you out there growing zucchini in your yard this summer!
whipped ricotta bruschetta from Lemon Tree Dwelling is the perfect summer snack!
I want the Man to make me one of these copycat Starbuck's frappuccino from Yammie's Noshery every single day…
lemon herb pasta salad with marinated chickpeas from Pinch of Yum, because I've been SUPER into chickpeas lately!
summer focaccia ideas from Williams Sonoma. I just realized it's been WAY too long since I made focaccia so I am officially inspired.
fun things
best Miss Frizzle quotes from The Magic School Bus. I LOVED these books growing up – did you?
obituaries for the parts of me that have died inside. Excuse me while I laugh cry in a corner…
OK I needed some entertainment so time for all the quizzes!
which song from Taylor Swift's Folklore album are you? I got Cardigan which isn't shocking at all – and yes, I got it AFTER I picked the song of the week.
choose only one outfit per 2000s girl movie. THIS IS SO HARD.
spend a day in a cottage to find out which egg matches your personality. But now I really just want to spend a day in one of those cottages… and eat soft runny scrambled eggs a la Gordon Ramsay…
find your Grey's Anatomy soulmate! I got Derek Shepherd which is SO shocking LOL.
inspirational things
how to create a healthy and lasting romantic relationship. This is a fantastic read no matter where you are in your relationship. It's one of those reminder reads that we all should look at through easy times as well as tough times.
if you think contentment will make you lazy and unproductive. This is a concept I really struggle with, because I am constantly thinking that I either haven't done enough today or I need to do more tomorrow.
7 surprisingly beautiful things I learned from failure. Oooh, I needed to read this today.
8 stupidly simple ways to unwind when you're feeling overwhelmed. As I get deeper into pregnancy and closer to official motherhood, these are the easiest things to keep in mind lol.
harry potter nursery
So if you didn't pick up on the gender reveal we did, I am a big Harry Potter fan and we have officially agreed on doing a Harry Potter-themed nursery. I am SO EXCITED. We are going for more muted tones and I am already working on a wish list as we start to move my office and make way for the nursery. So here's a tiny sneak peek at some of the items I'm hoping to add to the nursery… Don't worry, I will do a full nursery tour before baby arrives!

all the breakfast goals
if you know me at all, you know that I am not a big breakfast person. Of course, once you are pregnant, breakfast actually becomes a pretty big deal and my stomach is growling on queue about 20 to 30 minutes after I wake up every day, no matter how early that might be (thanks Mochi!). So I'm going back through my breakfast archives to get myself excited about breakfast again! Here are some recipes to inspire you this week. It's the most important meal of the day, am I right?
Breakfast Croissant Sandwiches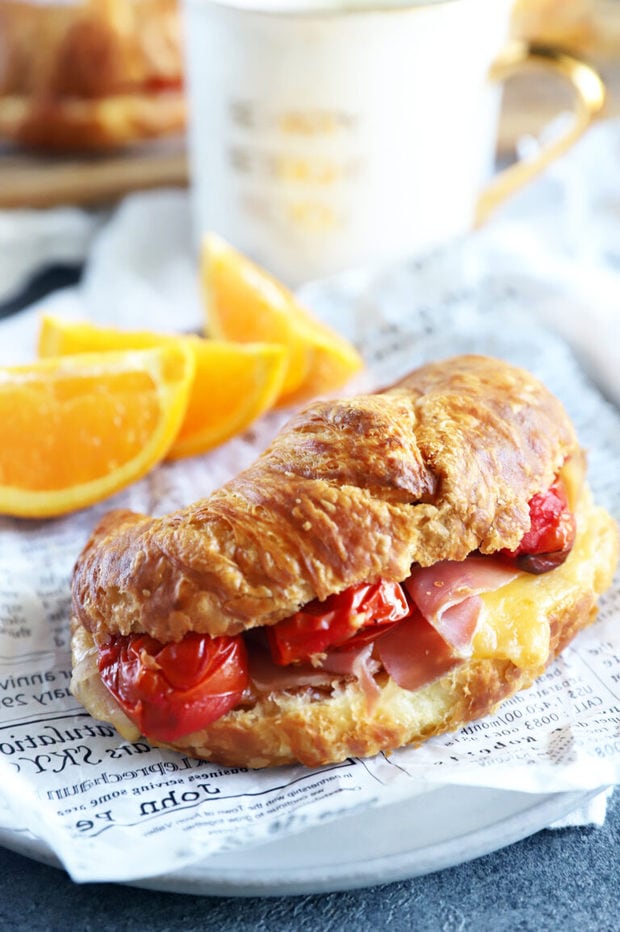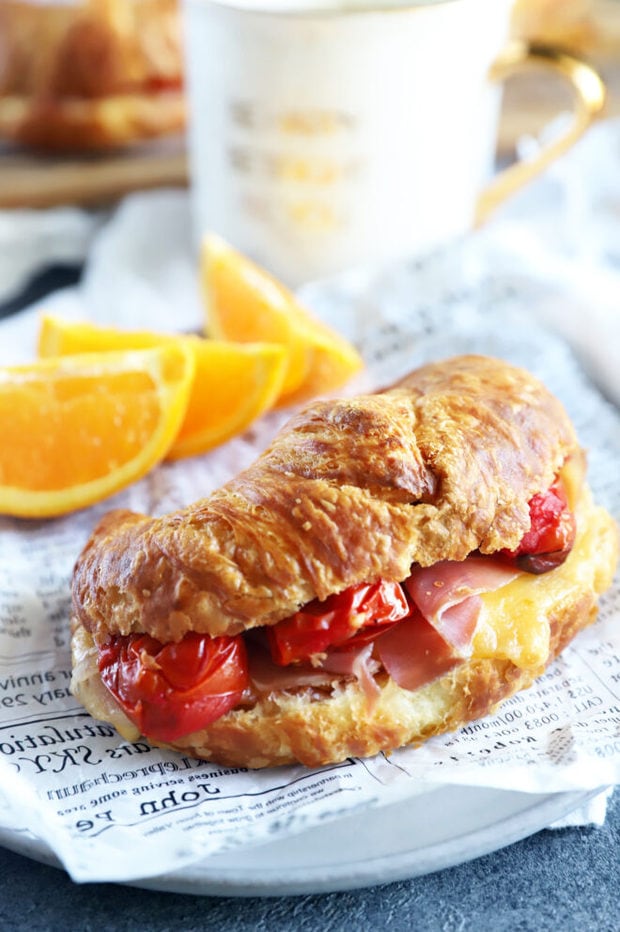 Raspberry Chocolate Croissant French Toast Bake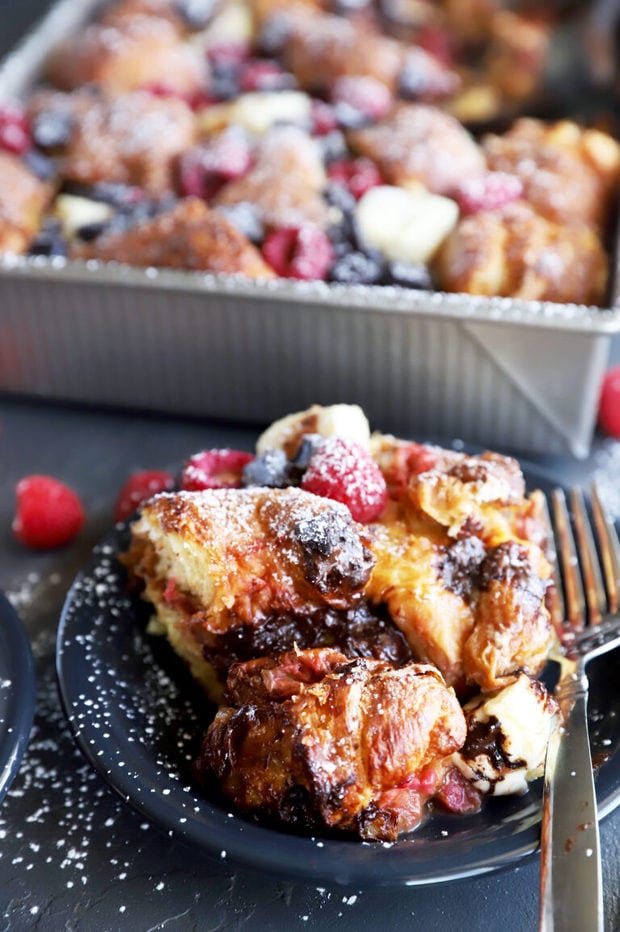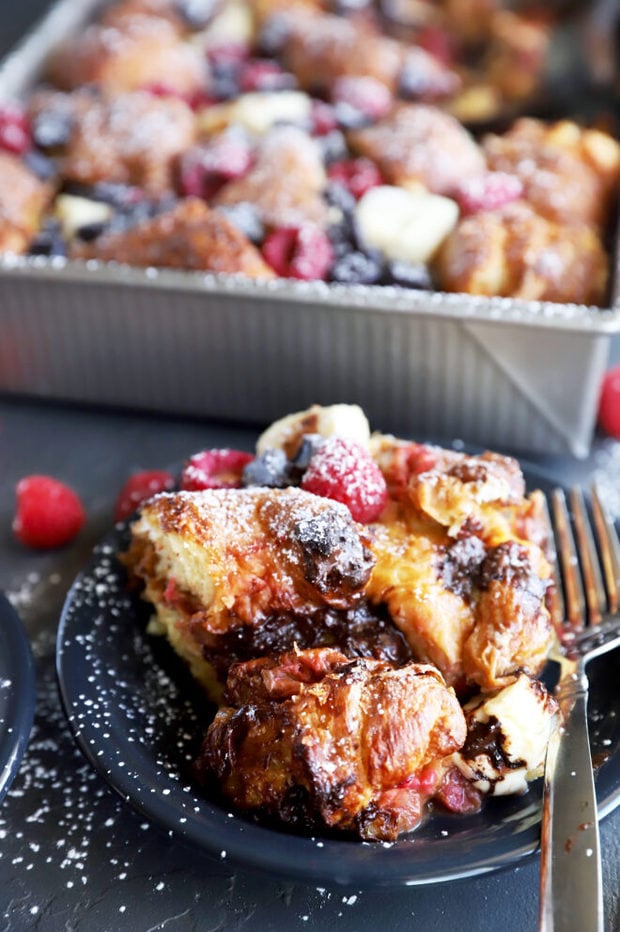 Cheesy Ham Avocado Egg In A Hole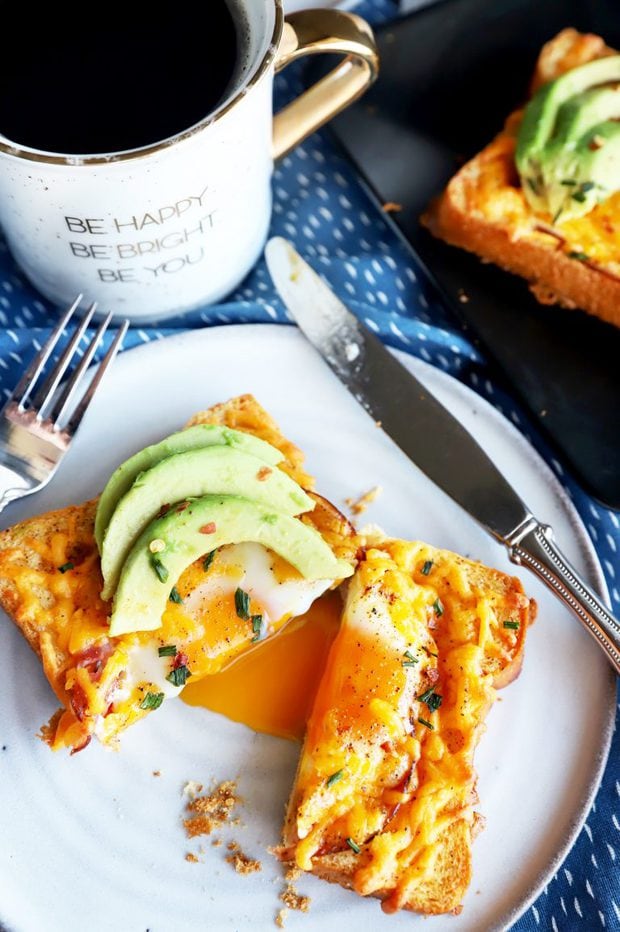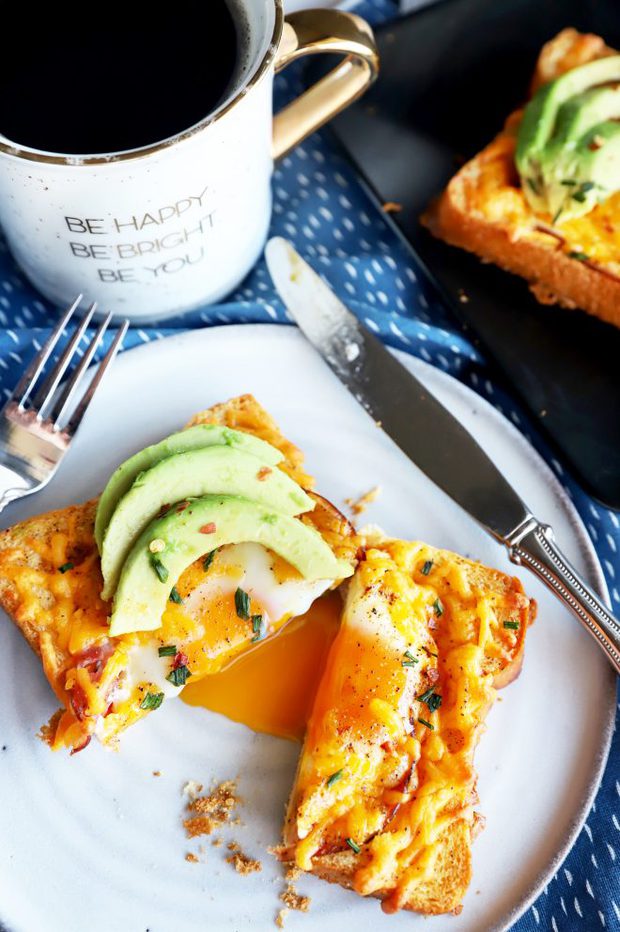 Ratatouille Hummus Toast with Soft Scrambled Eggs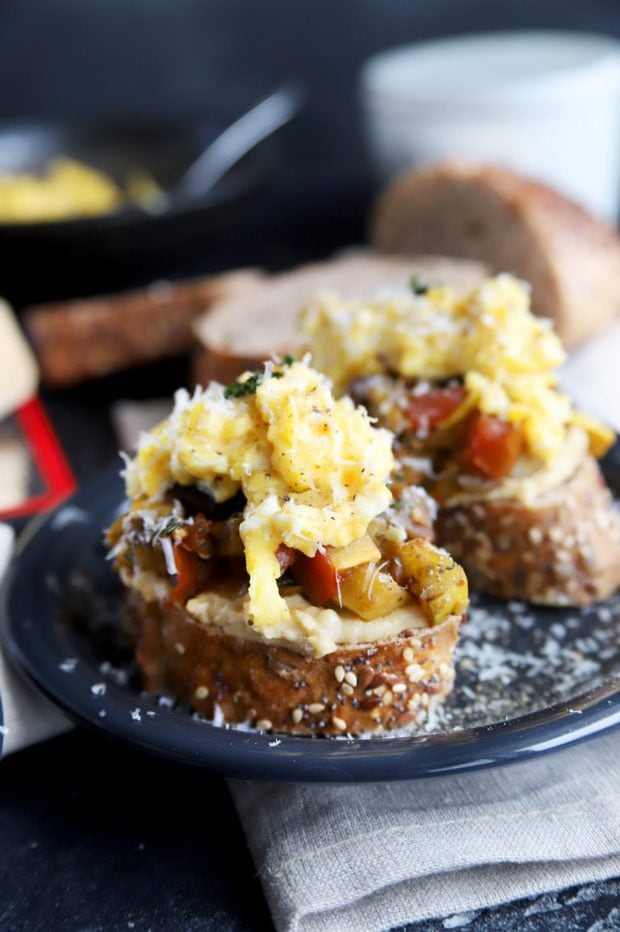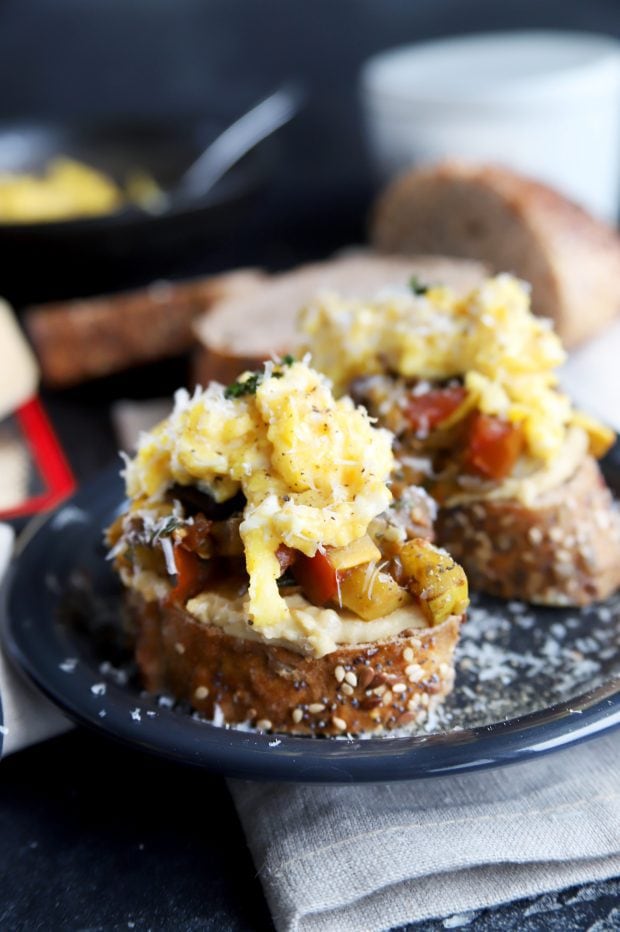 Peach Pancakes with Whipped Mint Butter