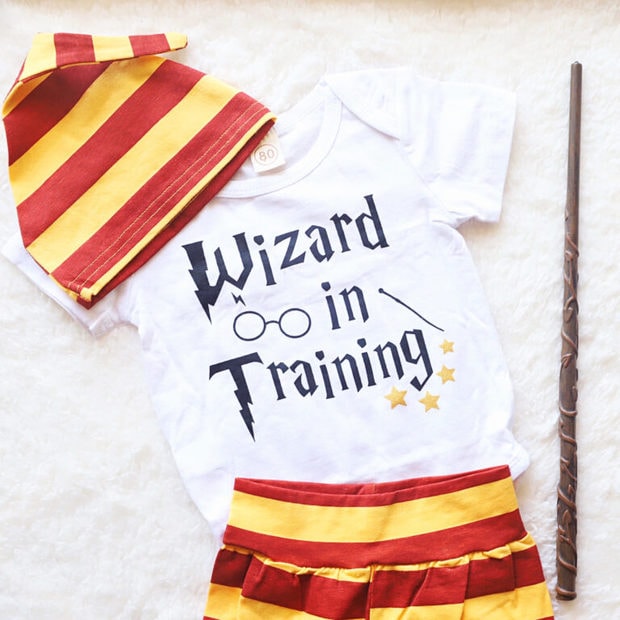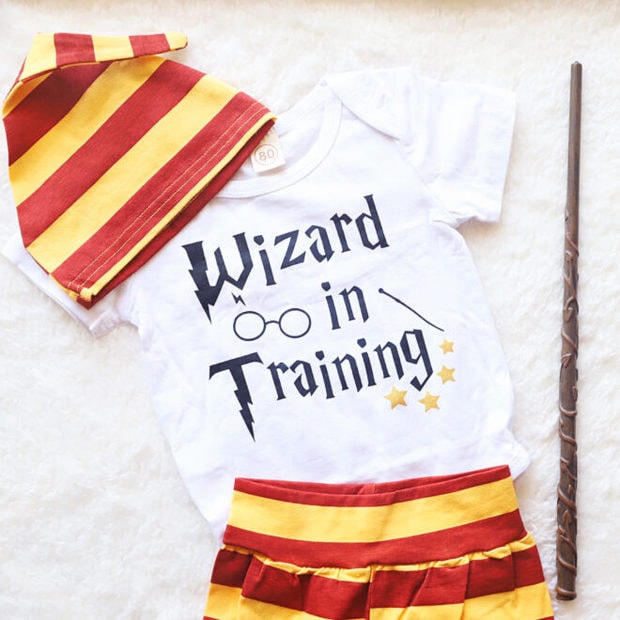 In case you missed it on social media yesterday, we are having a baby boy!
The Man and I both thought with the upmost certainty that it would be a girl. So did both of our families, but boy were we wrong LOL. We are so excited for our little wizard to join us in 2021 (which feels like FOREVER from now, btw).
I talked about it a little bit on social media already, but this pregnancy has been a bit tough. Yes there's been aches and pains, there was nausea, and there's still ample exhaustion and headaches. But, more than all that, it's been awfully lonely given the quarantine and all the time we spend at home.
It's hard to feel so isolated and alone while I wait for this baby boy to make his appearance. Going to doctor's appointments alone. Canceling invitations to parties to be extra cautious. Feeling like I can't go out and enjoy those few little things that I used to (like aimless shopping or eating on a crowded patio among the bustle of weekend brunch) before I dedicate a lot of my time to our baby boy at home.
I know all of these things sound superficial and they definitely fall under that whole "first world problem" section. Part of me feels so silly for complaining given the state of the world, but it's been on my mind with each appointment that comes and goes. I can only wonder how other women out there are doing – both those who are pregnant and new moms… Also, I can't help but wonder if this is the way the world will be well into 2021… So much is uncertain, but at least there are the little things like finding out our baby is a boy and dreaming of how I will decorate the Harry Potter-themed nursery to distract me from the cloud over all our heads.
And on that note, how's your week going? LOL
song of the week
Song of the Week is Don't Let Me Down by The Beatles. I love this rooftop video of them (the hair is SO on point). I am currently deep in a Beatles phase of life, because Mochi seems to love their music and I want to bring up our little man on the music just like I was. Might as well get started now, am I right?
foodie things
lemon strawberry dutch baby from Half Baked Harvest is all the lovely summer brunch vibes… Seriously making me miss mimosas!
carne asada from Spoon Fork Bacon is exactly the meaty goodness baby is making me crave right now.
tomato picnic toast with blue cheese mayo from How Sweet Eats – YES PLEASE.
cast iron giant blueberry pancake from Macheesmo is such a unique and fun idea
beer soft pretzels with guinness cheese sauce from The Beeroness makes me miss the days of beer halls and way too many beers LOL.
salt & pepper shrimp from Shutterbean is SO sticking easy and looks downright addictive. I wanna pop 10 of them in my mouth right now!
balsamic grilled vegetables from Jessica in the Kitchen is the best way to make the most of your garden or farmer's market haul!
trying every dumpling at Trader Joe's. I am saving this to watch later but you can bet I will be in line at Trader Joe's soon because SOUP DUMPLINGS.
fun things
I am a pair of Eddie Bauer cargo shorts, and I have a tasteful number of pockets. LMAO I still remember when cargo shorts were all the rage in middle school. Those were the days…
6 bookish board games to keep you entertained. Choose Your Own Adventure is AWESOME. I am terrified to play the Man in STET! because he would win every single time lol.
Broadway carpool karaoke ft Hamilton and more… THIS IS AMAZEBALLS.
we've been rewatching the Office and I stumbled upon this —> Kelly and Erin Make a Music Video.
inspirational things
7 brutally honest reasons why I keep cutting people out of my life. It's ok to have people in your life and move on from them, and this is a good reminder why you should.
6 things that suck about doing the right thing during a pandemic. Oh man, I feel this one so hard right now. Being pregnant and therefore high-risk has me extra cautious right now. It makes me so so grateful for the people in my life who are on the same page!
20 self-care books for anxious times. My anxiety is at an all time high right now (ok, so really it's been like this for a while). I am looking forward to working my way through this list.
I've been doing this prenatal yoga series and I am LOVING it. Short sessions, perfect for each week of pregnancy, and I feel so relaxed and rested afterwards.
baby is the size of an avocado!
tomorrow means I am officially 16 weeks pregnant and it makes the baby the size of an AVOCADO. Oh hey, you probably know by now that I am ALL about the avocado from all my avocado recipes on the site. So in honor of baby boy, here are some of my favorites!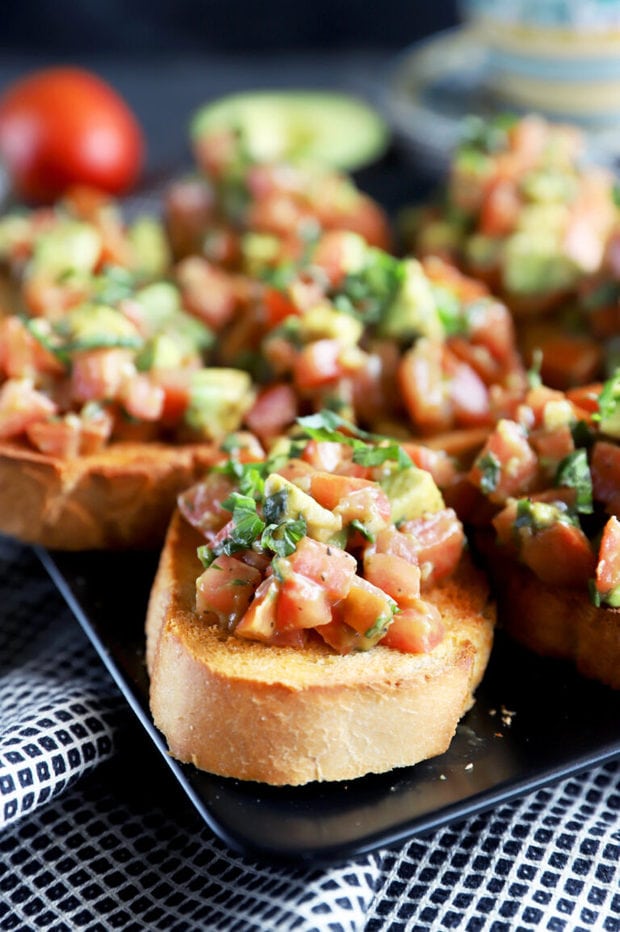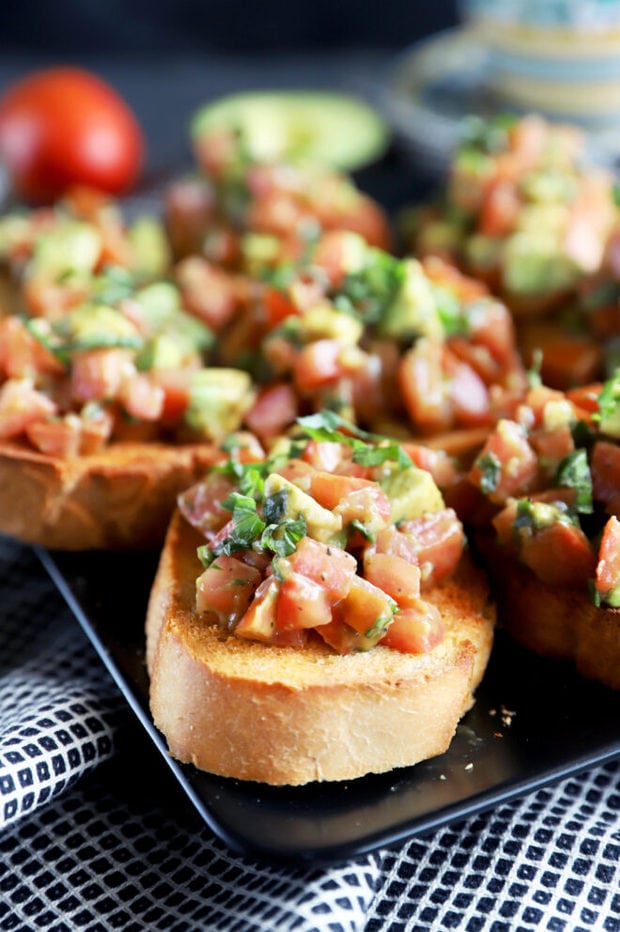 Spicy Tuna Poke and Avocado Wonton Cups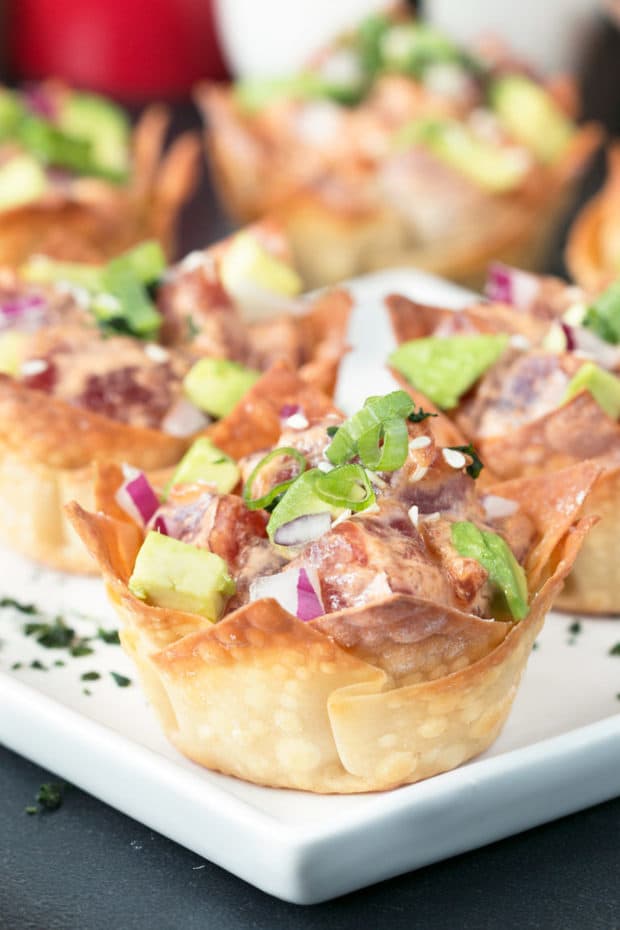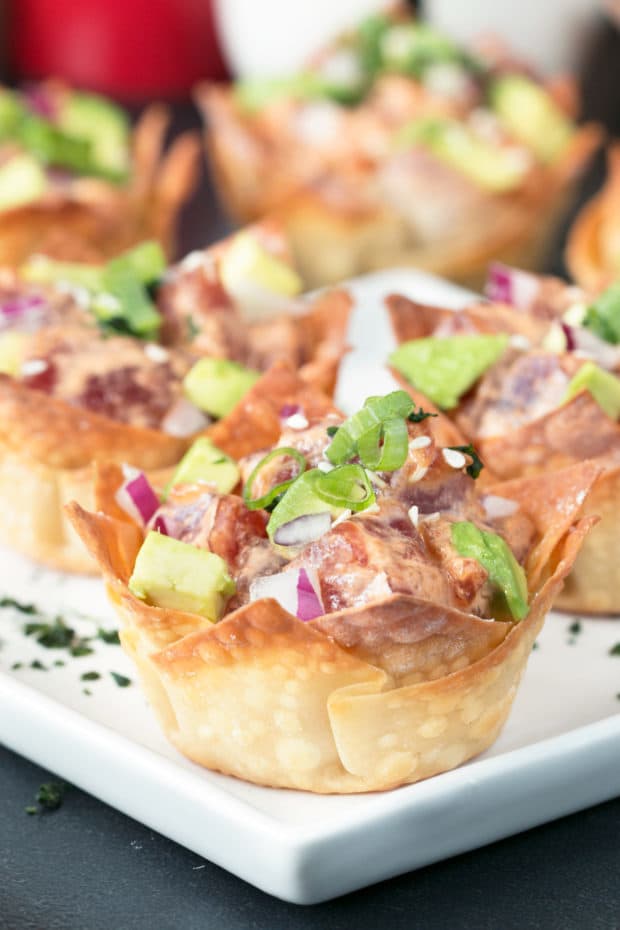 Jalapeño Avocado Cream Cheese Wontons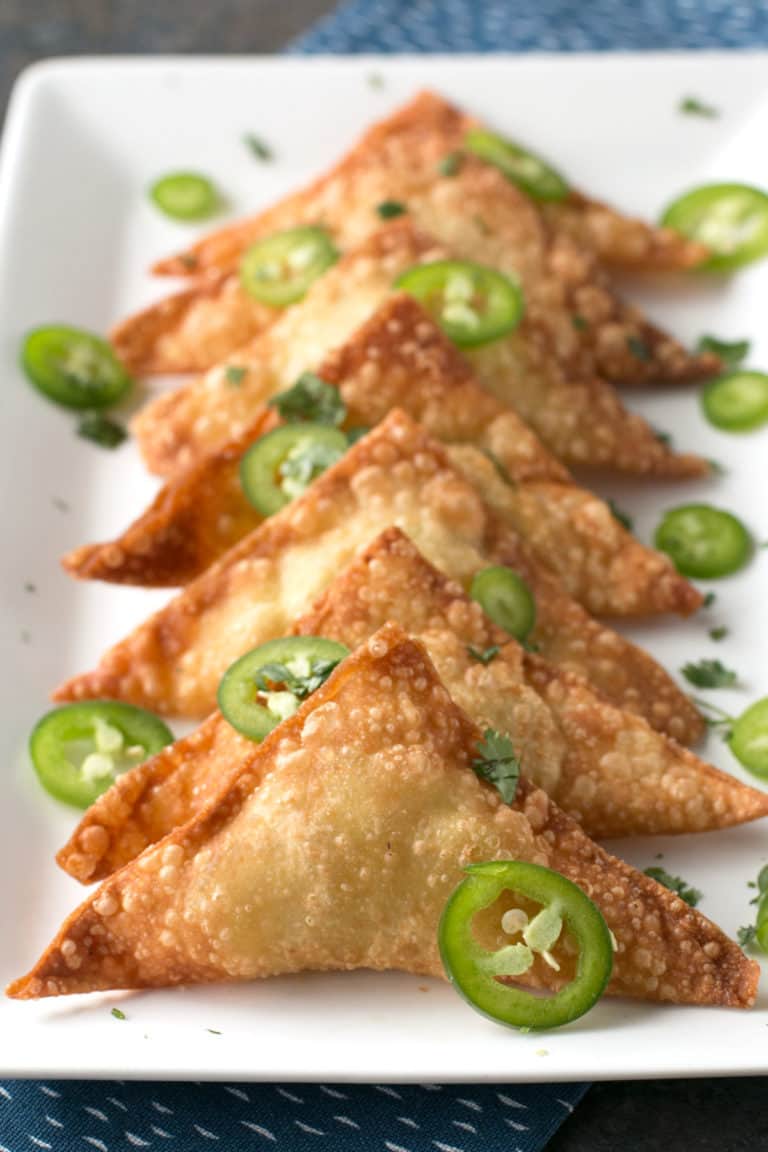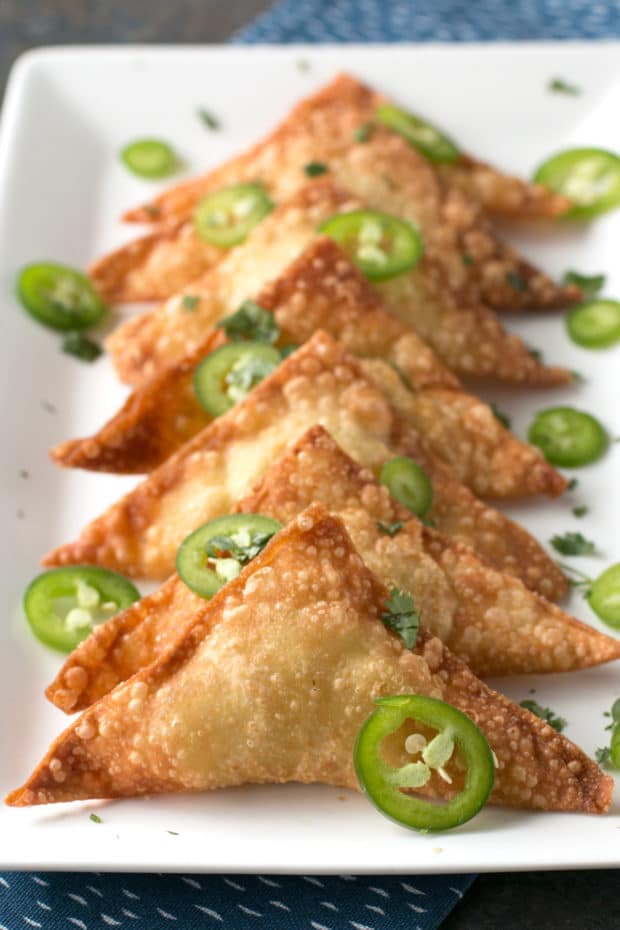 Grilled Pulled Pork Tex Mex Stuffed Avocados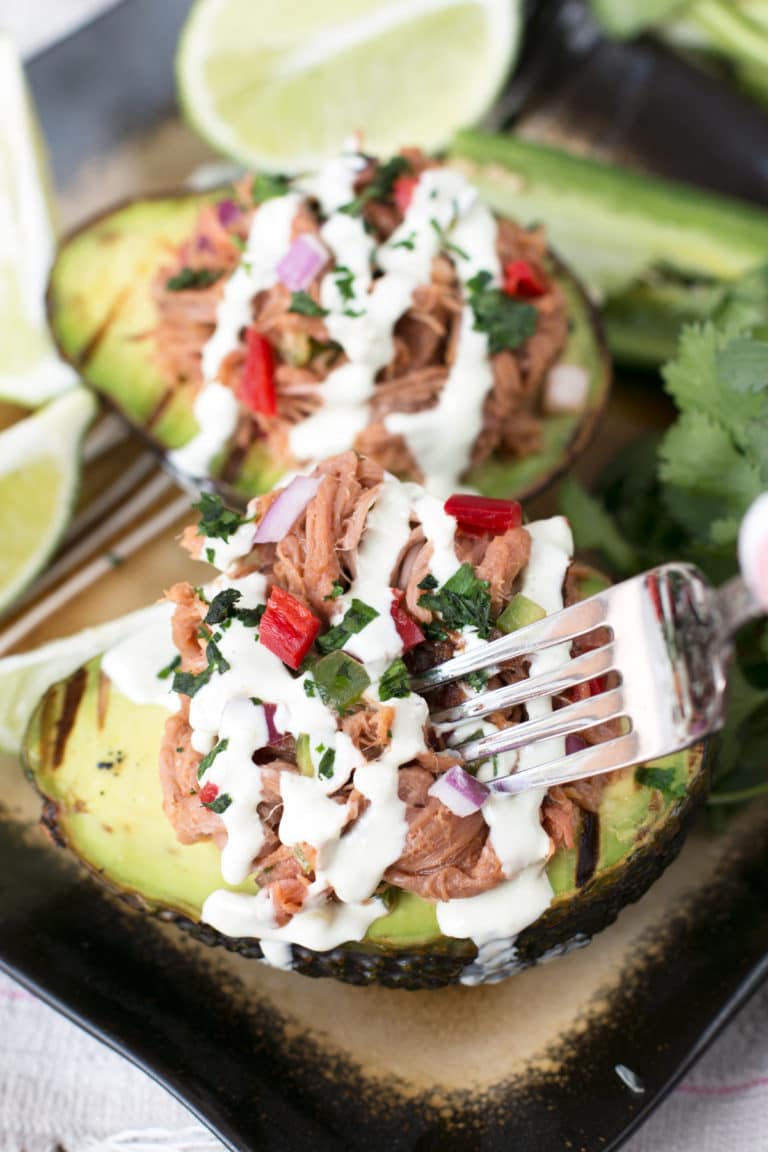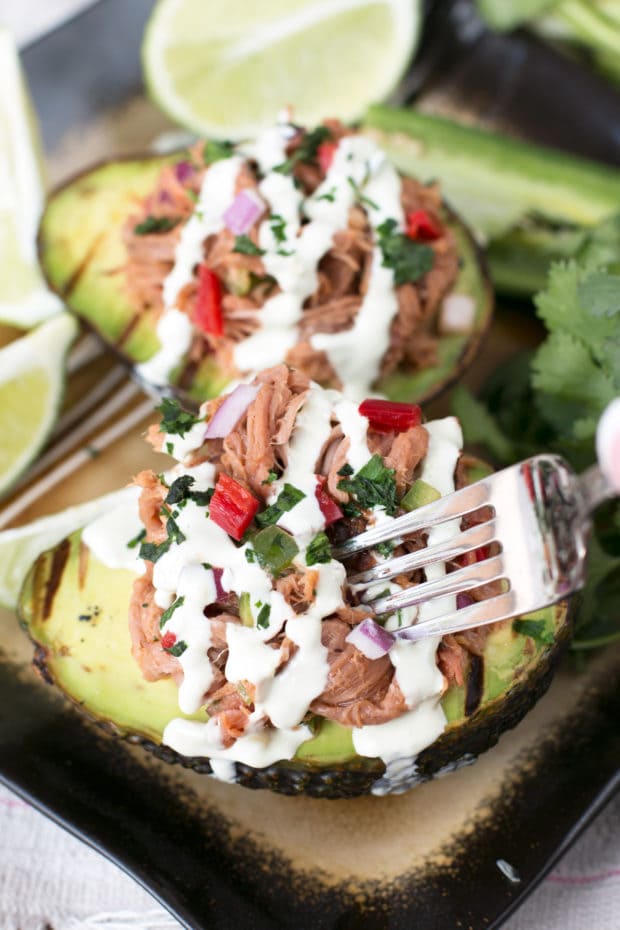 Avocado Cream Cheese Turnovers