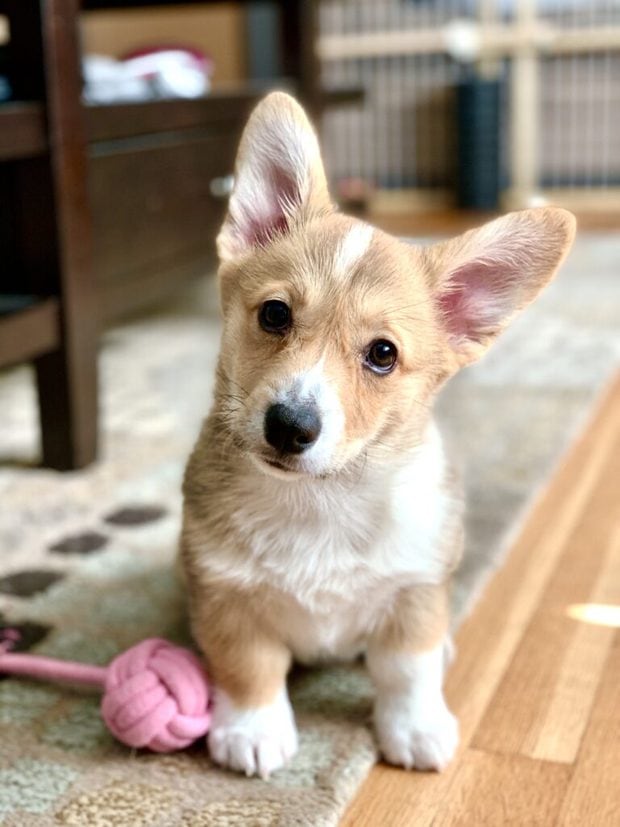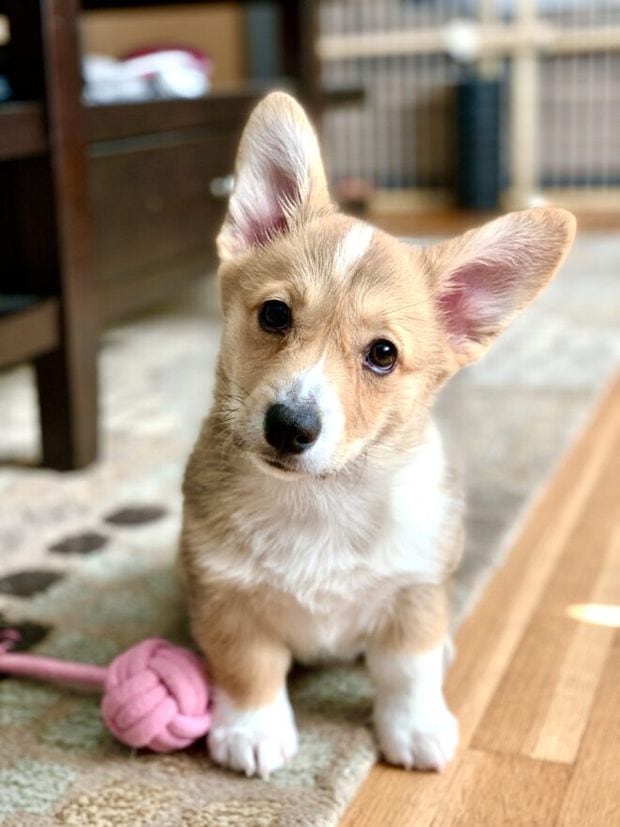 This little girl is growing up so FAST. Yes, I know she is still tiny but she has gained about 3 pounds already! Just wish she would get more sleep…
She is totally awesome with training – sitting, lying down, and attempting to stay as long as she can like a pro. Her teeth are still razor sharp and she just LOVES biting ankles, pants, and shoes….
I am really hoping to break her of the shoe loving habit because I would hate to lose a pair of shoes in the training process LOL.
Really, I'm just ready for her to sleep until 7am. As much as I looooove the early wake up call, mama needs some extra sleep right now!
But with a face like that, it's a bit tough to be mad for more than a couple of seconds…
Other than early wake up calls, nothing is super different over here. Just trying to eat healthy, workout, learn all the things about prepping the nursery, redo the backyard, get ahead with cooking, and try not to go insane at home.
So you know, the usual… but with less sleep LOL.
song of the week
Song of the Week is Ob-La-Di, Ob-La-Da by The Beatles. It just so happens that Mochi LOVES The Beatles. Therefore we've been listening to them a lot and this song is currently my fave. Sometimes you just need a simple happy song to get through the week.
foodie things
baked chocolate buttermilk doughnuts from Tutti Dolci are all I want to wake up to these days. I wish I could sleep right now and wake up to one in an hour.
peanut butter brownie ice cream bars from Half Baked Harvest. OMGGGGG.
dutch baby pancake with caramelized apples and cinnamon from Drizzle and Dip. Have you ever made one of these before? I haven't but I am dying to!
triple berry scones from Sprinkle Bakes are a killer way to use up those berries!
salted mojito watermelon wedges from How Sweet Eats are all I'm craving. Thankfully I can leave out the booze!
chicken crackling smash burger from Lady and Pups. Ummmm I think we all need this in our lives.
tropical pineapple puff pastry tarts with pineapple rum sauce from Pineapple and Coconut are pure summer perfection.
fun things
10 audiobook thrillers with complicated relationships. Adding all these to the list immediately.
speaking of audiobooks, did you know that Spotify has audiobooks for premium members?!
30+ reading nook chairs and cushions. I want any of the lounge chairs right now…
I'm the guy setting off fireworks every night in your neighborhood and I have you right where I want you. Listen, I get the fun of fireworks the week of July 4th, but it has been almost a MONTH of fireworks in our neighborhood every single night. I am OVER IT, especially since they are going off after 10pm… This at least made me laugh about it all!
300+ highly recommended black-owned businesses to support. Just in case you need some more ideas! I am LOVING the food and treats list. Because sweets are all I want right now of course lol.
take the ultimate library quiz and test your bookish knowledge. I FAILED. HARD.
inspirational things
6 things that happen when you work yourself too hard. I need to read these reminders a couple of times a week.
5 reminders for when you feel yourself burning out. Notice a theme yet? LOL I am trying my best to be more aware of this now that I am pregnant and it is a struggle.
how to say no without feeling the need to make excuses. I have a serious problem with this, but as I steam ahead into motherhood, I know it's going to be even more important, even if it's just to set boundaries.
still looking for places to donate? Here are organizations fighting for racial justice that need your donations.
use that Instant Pot!
with the to-do list getting SUPER long, I have been using the Instant Pot a LOT more. I just made tortilla soup on Monday and am enjoying it for lunch throughout the week! If you have a ton going on, be sure to harness the power of your Instant Pot! Here are some recipes to try out this week: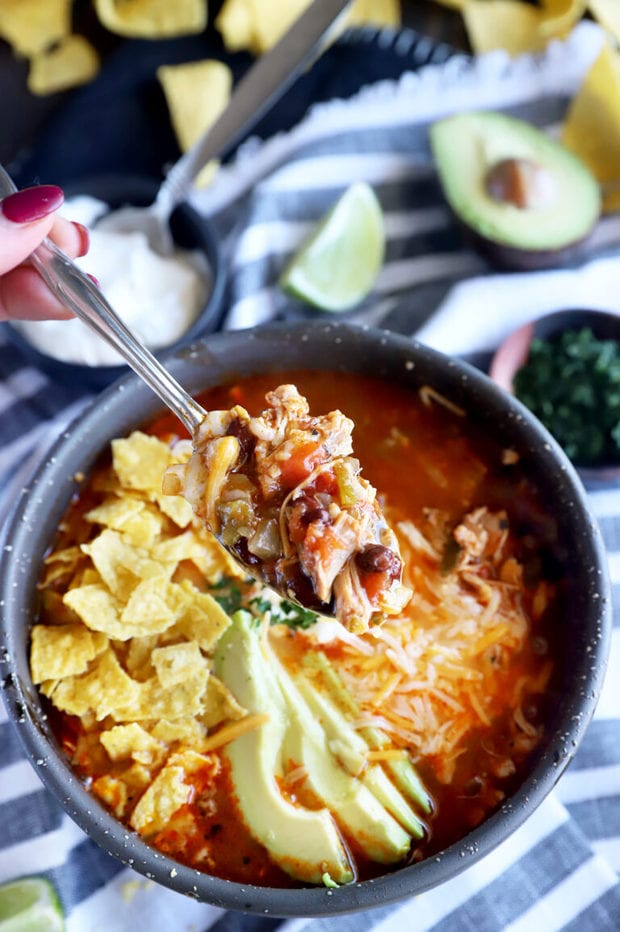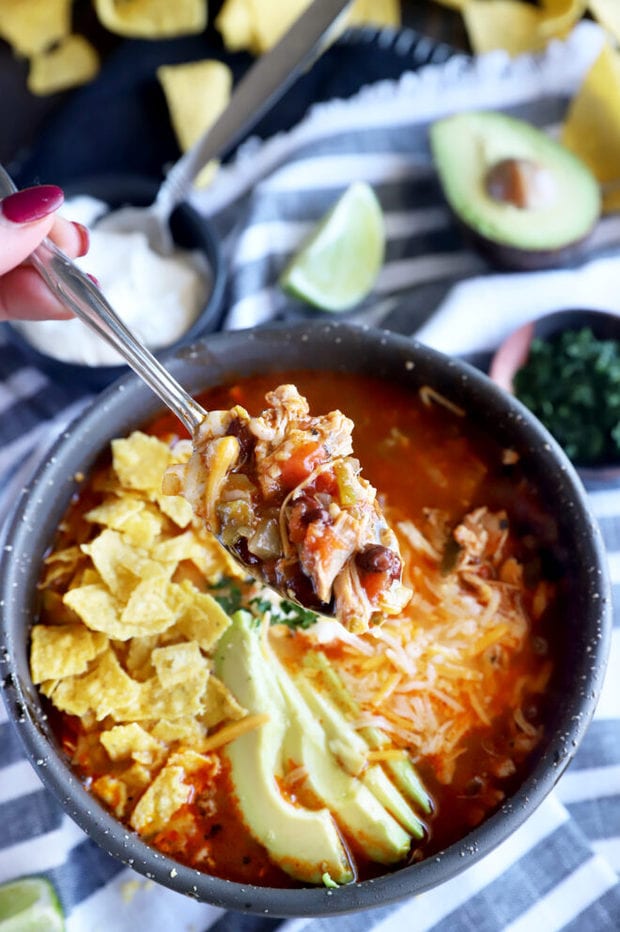 Instant Pot Chipotle Chicken Tacos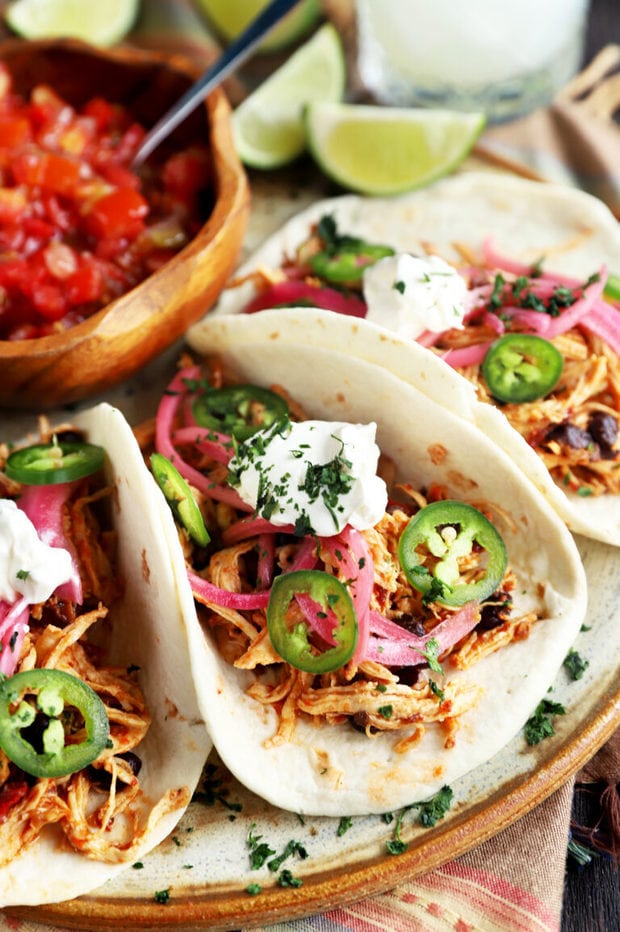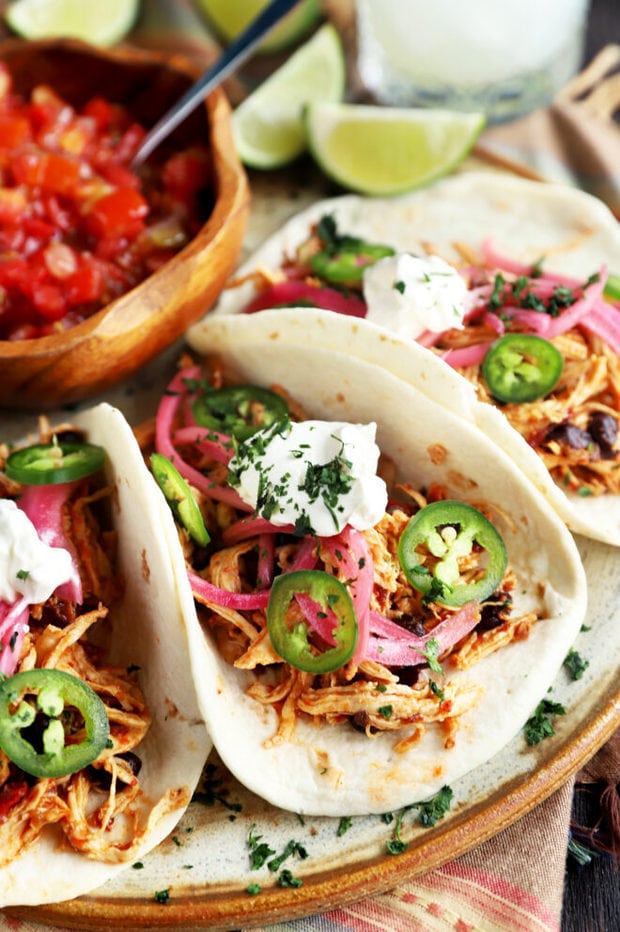 Crispy Instant Pot Carnitas Tostadas