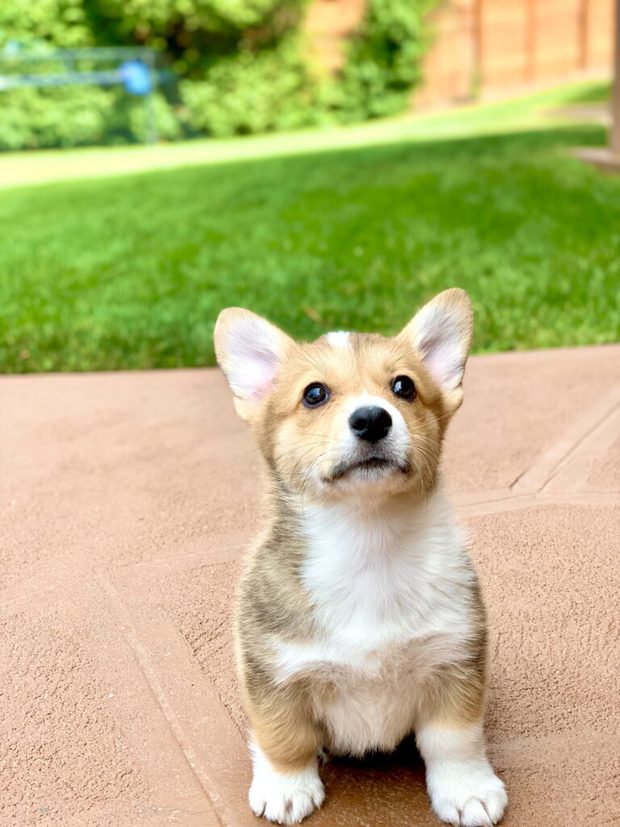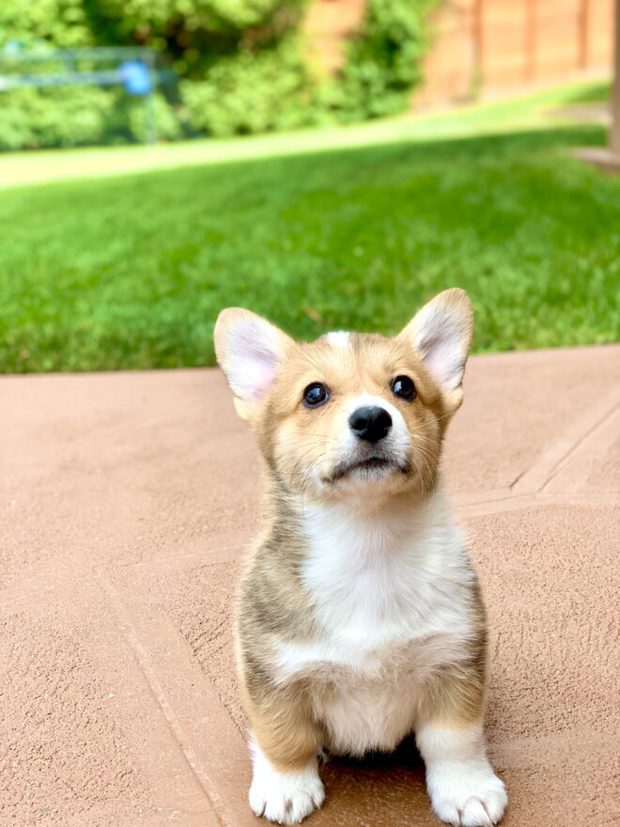 First question.. is it cocktail hour yet?
Yea, I can't stop posting about this lil' one just yet. We are a little over one week in with our Mochi and she is settling in so well. She is SO smart – picking up on training like a pro and already knows exactly how to manipulate her mama into doing whatever she wants.
Even though I am insanely exhausted, all the fluffy snuggles are totally worth it.
In addition to our Mochi, I am into one thing right now… summer cocktail hour. At the end of a long day, with the warm weather calling my name, this is the hour that makes it all worth it. It's the end cap to the day and I am getting SUPER into it.
My snack game might not be super complicated, but it's unbelievably satisfying even if it's just some slices of cheese, salty nuts, and a couple pieces of bittersweet dark chocolate. I'll talk about this whole ritual more at the bottom of the post 😉
song of the week
Song of the Week is The Feeling by Sammy Rae. This is my current feel-good song for the summer. Definitely the best for listening to when playing with little Mochi!
foodie things
rye chocolate chip cookies from The Hungry Hutch. I never thought to use rye flour in cookies before!
buffalo queso dip from Yammie's Noshery. We all need more spicy cheesy goodness in our lives.
sheet pan s'mores from How Sweet Eats. Just in case you don't want to fire up that fire pit or can't go camping this weekend.
marinated goat cheese strawberry crostini from Half Baked Harvest. Combining two of my favorite things on bread. YAS.
cinnamon graham s'mores layer cake by Baked By Rachel. This cake has everything that summer needs right now.
sous vide rack of lamb from Macheesmo. I haven't used my sous vide enough in the past year and this recipe has me excited to bust it out again!
lemon ricotta cake by Tutti Dolci. OMG this cake is SO gorgeous. I need a slice immediately.
mint julep from Grandbaby Cakes. If there is any cocktail that screams summer for me, it's this one.
no bake scotcheroo cookies from The Speckled Palate. I love anything that is no-bake in the summer! Plus these are drizzled with butterscotch chocolate.
fun things
just started watching Watchmen and I am obsessed. I am ready to burn through all of season one right now, but I have to wait until the Man is off work… Seriously groundbreaking and actually fantastic to watch right now.
modern When Harry Met Sally interludes. I LOVE When Harry Met Sally, and the interludes with the older couples capture some of my favorite moments. These are too funny and I wonder if this is what the Man and I will be like in our retirement LOL.
6 book subscription gift boxes. There are subscription gift boxes for EVERYTHING nowadays, but I never looks into ones centered around books! I love the idea of Used Books Monthly to cut back on my environmental footprint!
punny enamel pins, because we all need more of these in our lives.
inspirational things
how to welcome uncertainty into your life and release you're worry. As someone who struggles with anxiety, I love the little reminders in here to center yourself.
9 books about the world-changing power of protest. Really excited to add these to my reading list.
20 travel-themed books by black authors. I miss traveling SO MUCH, but I truly believe in the power of being transported through the words of others.
how to get more done with (a lot) less stress. Here are 12 daily habits to make life a little less hectic.
summer cocktail hour
if you know me, you know that I feel that cocktail hour should be a daily institution. There's something so lovely about ending the work day with a cocktail and a small snack before starting the evening off. I'm not talking about anything fancy here. When I say snack, I mean some crackers and whatever cheese might be lying around the fridge. Maybe it's just some dried fruit and nuts. Perhaps it's a fancy crostini because you happened to have extra time. Regardless of how casual or fancy your cocktail hour is, you need one thing – A COCKTAIL. Here's my summer favorites (that are also fan faves!):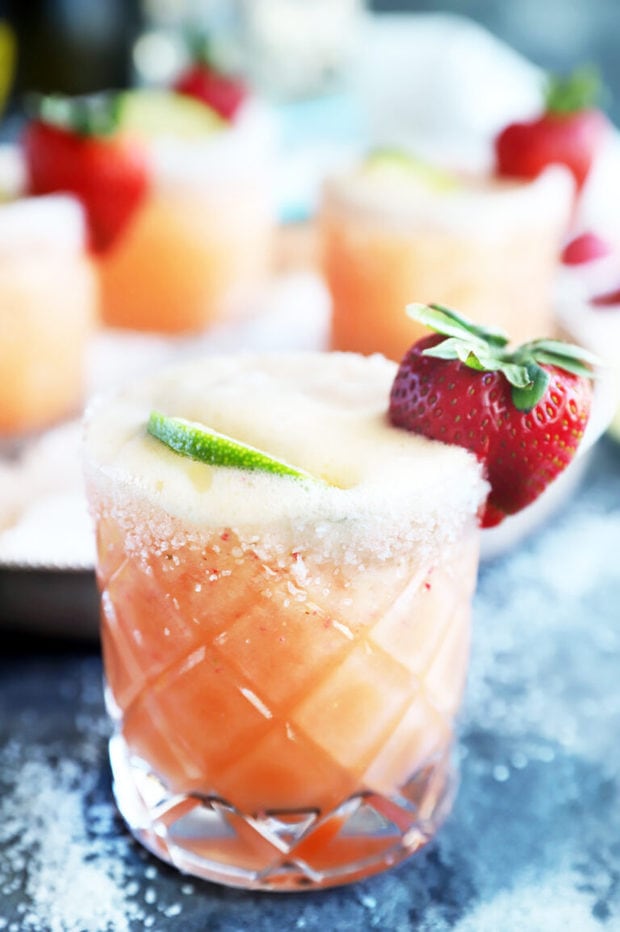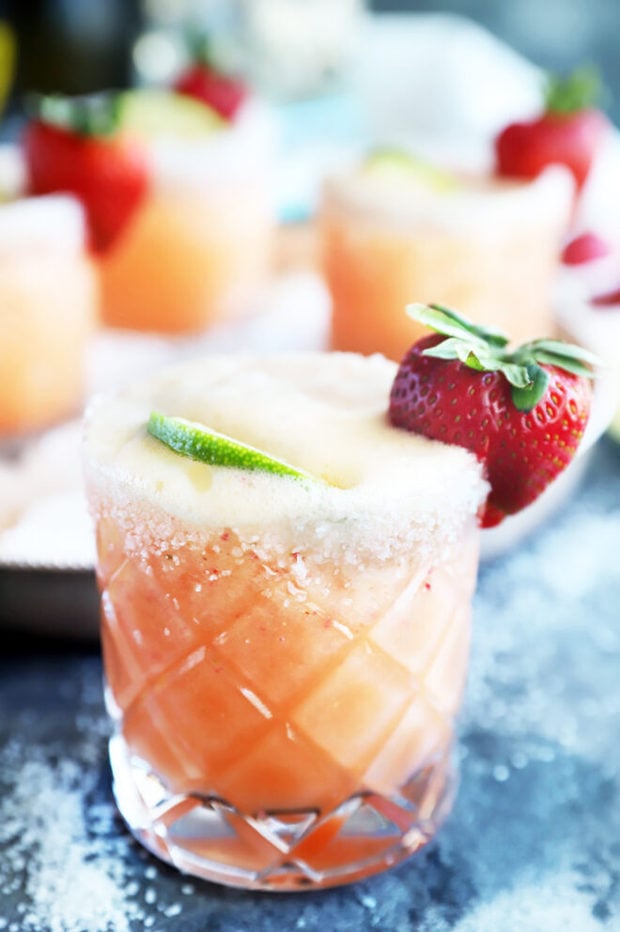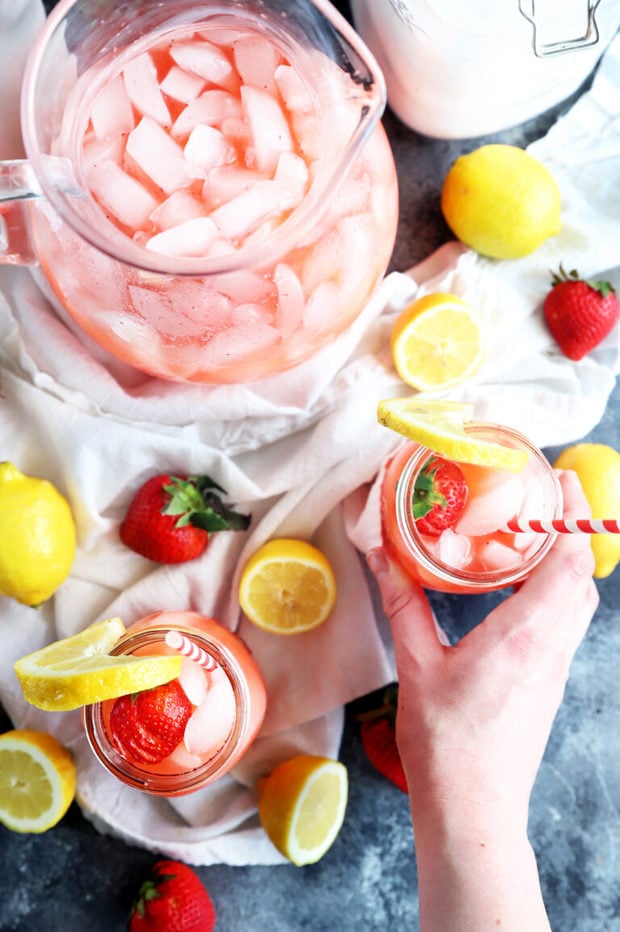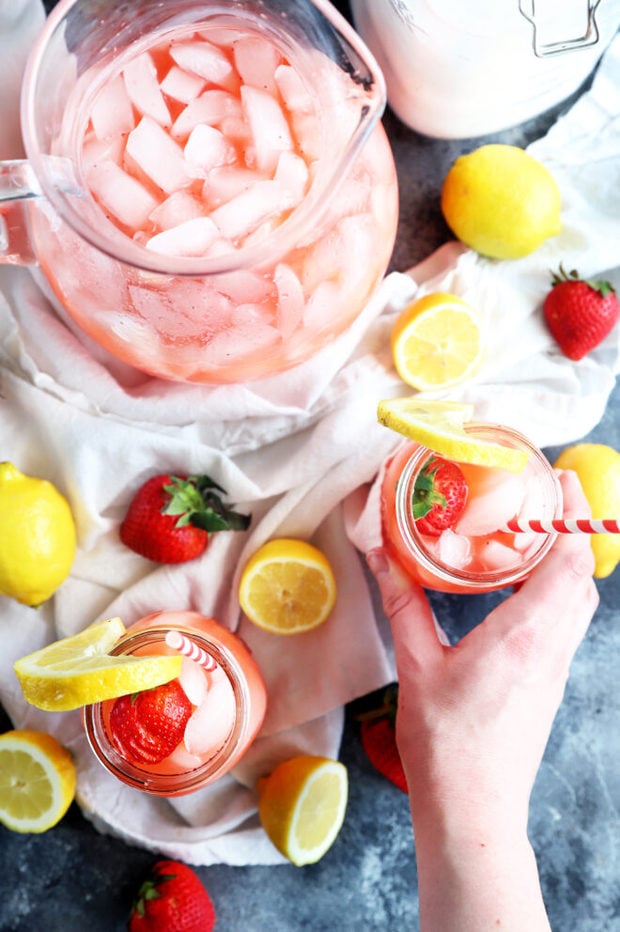 Grilled Lemon Lime Mojito Cocktail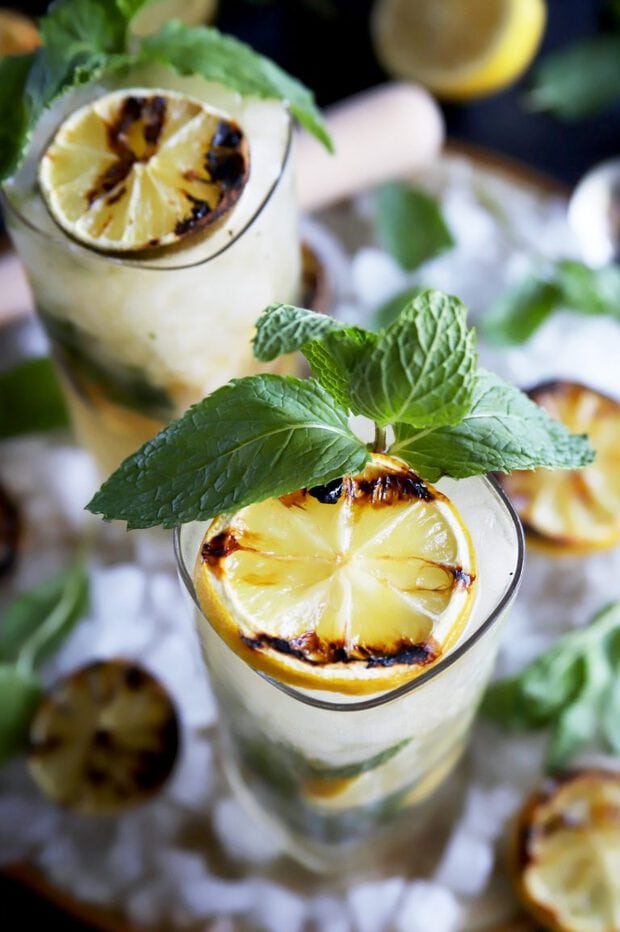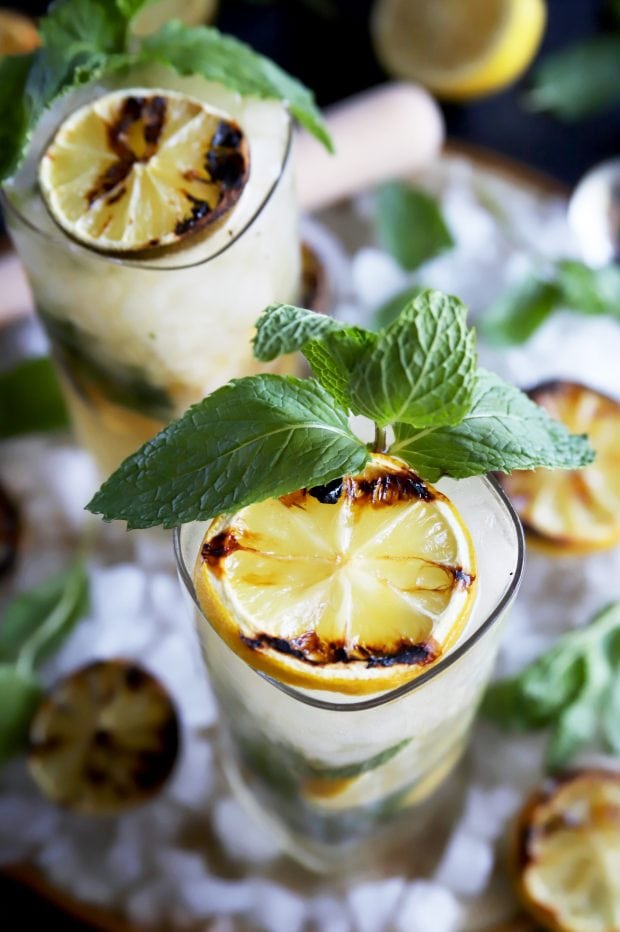 Sparkling Blueberry Thyme Vodka Lemonade