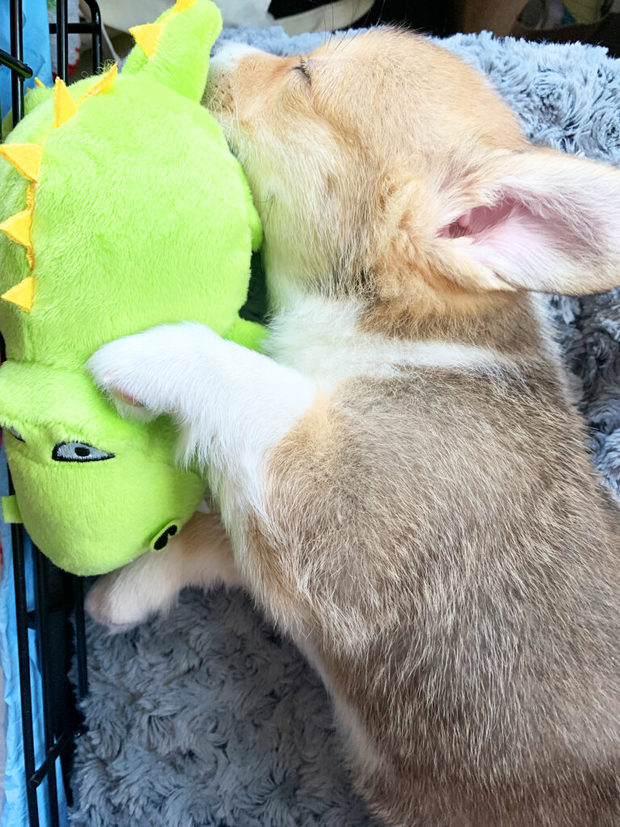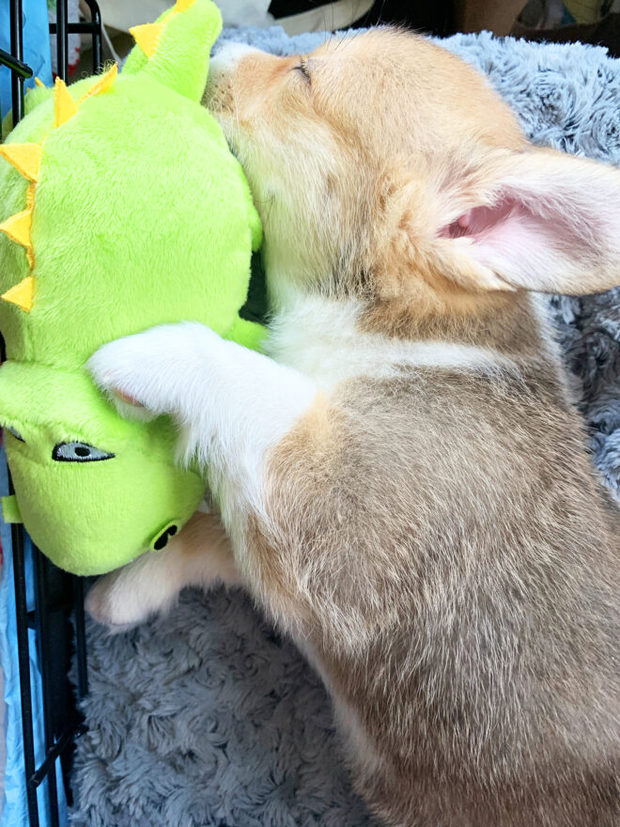 Say hello to our little Mochi… You might have already met her over on Instagram (@lilmochithecorgi if you want to follow her dedicated account), but here she is again. I just can't get over this little bundle of joy that has entered our lives.
It's so funny how different dogs are. My previous lady pups have been sassy and pretty dominant, torturing Otis and being totally mommy's girls. Mochi is a little different! She is gentle and sweet with these kind eyes that watch everything you do. She prefers to sleep on the ground instead of a comfy bed.
This little Mochi is in LOVE with Otis, wanting to fall asleep near him whenever she can. We've only had her home for a day, but she is doing pretty dang well at the potty training thing.
The only thing is she does NOT want to be left alone, at all, lol. She is still adjusting, and we are just trying to make her feel as at home as possible.
Mochi's floppy big ears are the best when she runs and she loves to give kisses instead of biting. We are enamored, to say the least.
song of the week
Song of the Week is Dancing In The Dark by Bruce Springsteen. If you haven't seen Blinded By The Light you HAVE to see it immediately. I didn't grow up a big Springsteen fan but this movie changed all that. Seriously brilliant film.
foodie things
sun dried tomato and sweet corn skillet lasagna from How Sweet Eats is the summer lasagna we all want right now.
little peaches and cream frozen pies from Jenny Steffens. SO simple and made with fresh peaches!
a layered frozen pineapple cherry cocktail from Pineapple & Coconut… YES PLEASE.
creamy shrimp pasta with corn and tomatoes from Pinch of Yum is the only pasta I wanna eat this summer.
boozy watermelon lime granita from Skinnytaste is the healthy way to do a boozy dessert!
strawberry pie from Grandbaby Cakes. I want a slice with a giant scoop of vanilla bean ice cream pleeeease.
I LOVE funfetti so this small batch funfetti cake from Hummingbird High is SPEAKING to me right now.
garden cherry bourbon smash from Half Baked Harvest. I'll take one for every summer happy hour!
fun things
which Veronica Mars character are you? I got Veronica which makes me so unbelievably happy LOL.
you can only pick one Harry Potter moment per movie… THIS IS SO HARD. The worst one to choose from was Harry Potter and the Prisoner of Azkaban (my favorite book). Which book (or movie) is your favorite?
why each zodiac sign has been feeling extra exhausted lately. Mine is spot on (I'm a Libra in case you care lol). Is yours accurate?
20 foods that are healthier than you realize. I'm revamping my weekly menu so this was the perfect read! Also, Dorito flavored popcorn?? UM YES PLEASE.
how to organize bookshelves. Does anyone else struggle with this? Mine currently are by genre but I'm thinking about switching it up…
inspirational things
how to be grateful when it seems like nothing is going right. With everything being pretty heavy and tough, this is such a valuable read.
41 beautiful rainbow books for Pride Day. Super excited to read some of these, especially Good Boy and The Beauty That Remains.
15 simple ways to spread happiness and kindness around you. We all need more of this right now.
the small way each zodiac sign should practice self-care in June 2020. I want to start my self-care NOW.
international picnic day!
tomorrow is international picnic day and I thought I would share of my favorite picnic dishes with you all. With social distance picnics being the trend this summer, why not make it the tastiest one yet?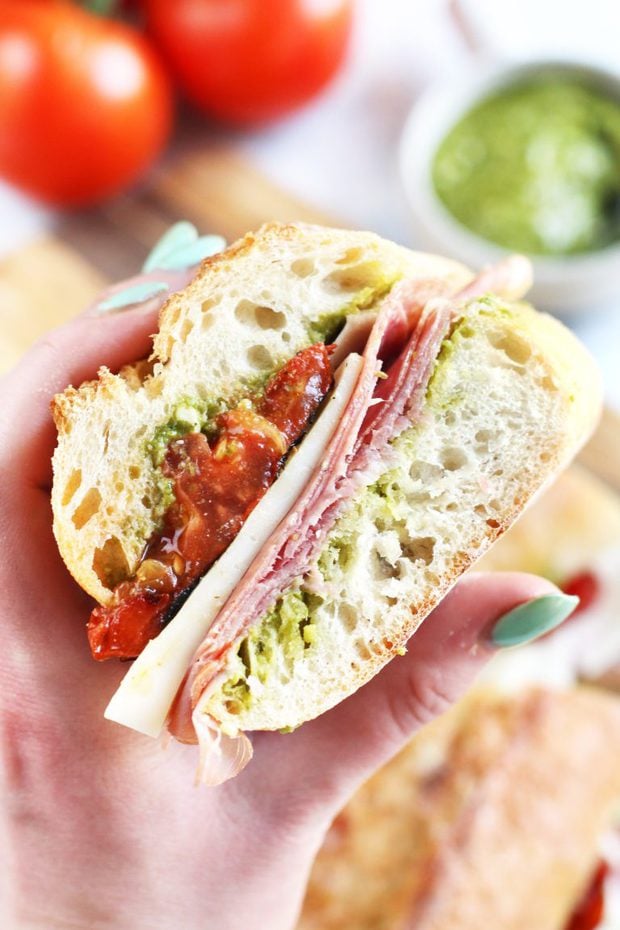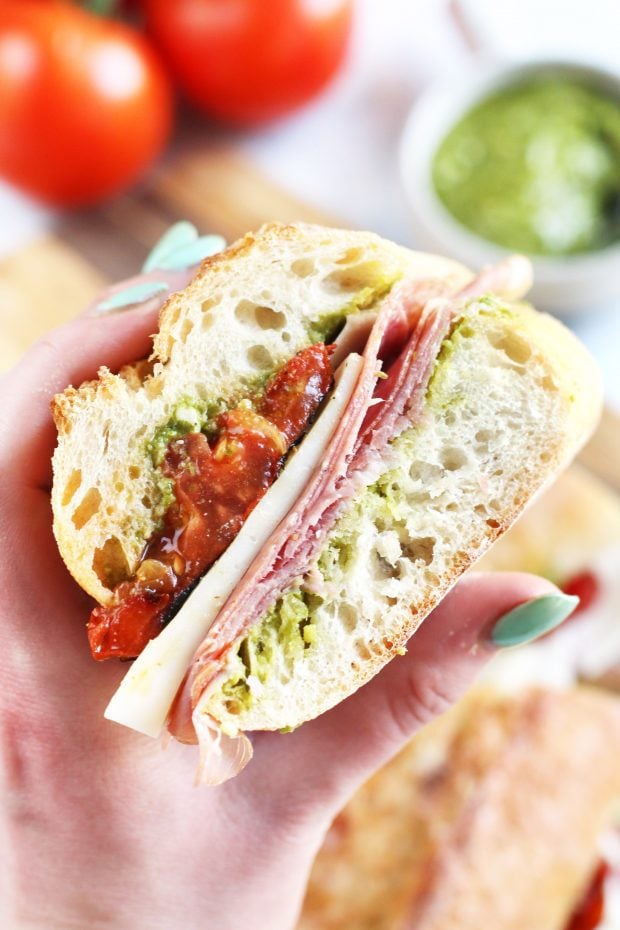 Grilled Tomato Italian Grinder Sandwich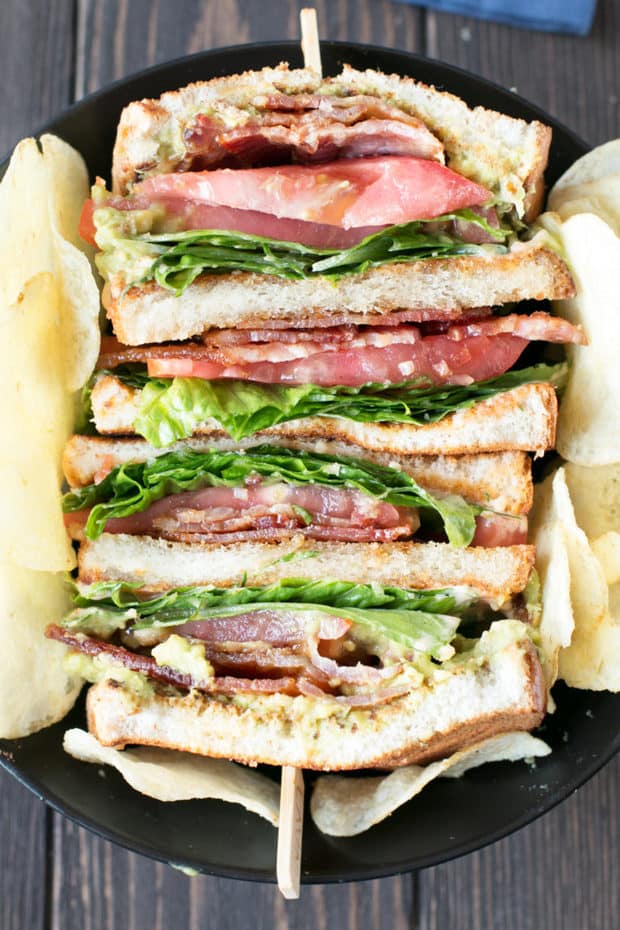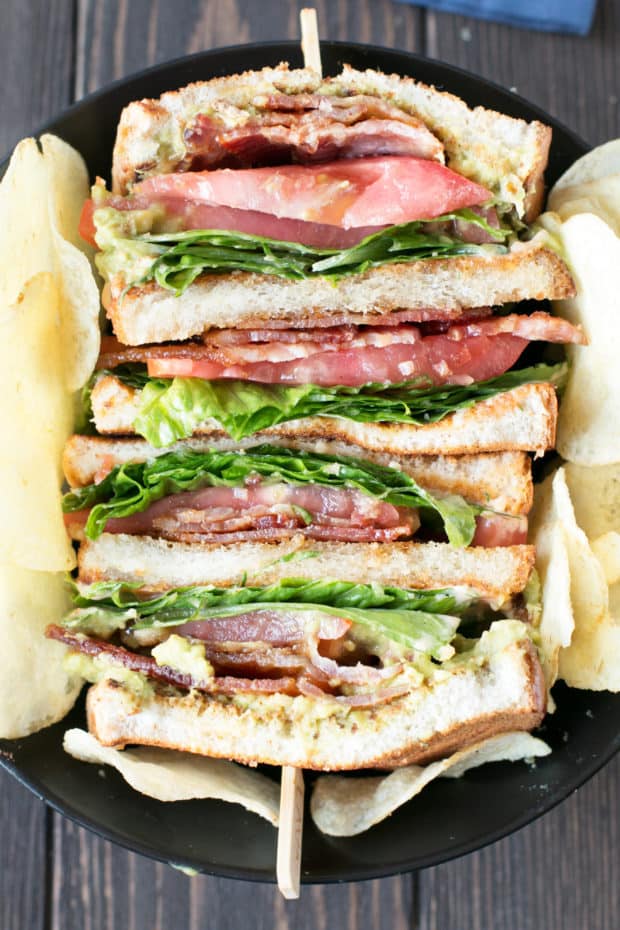 Double Decker BLAT with Spicy Candied Bacon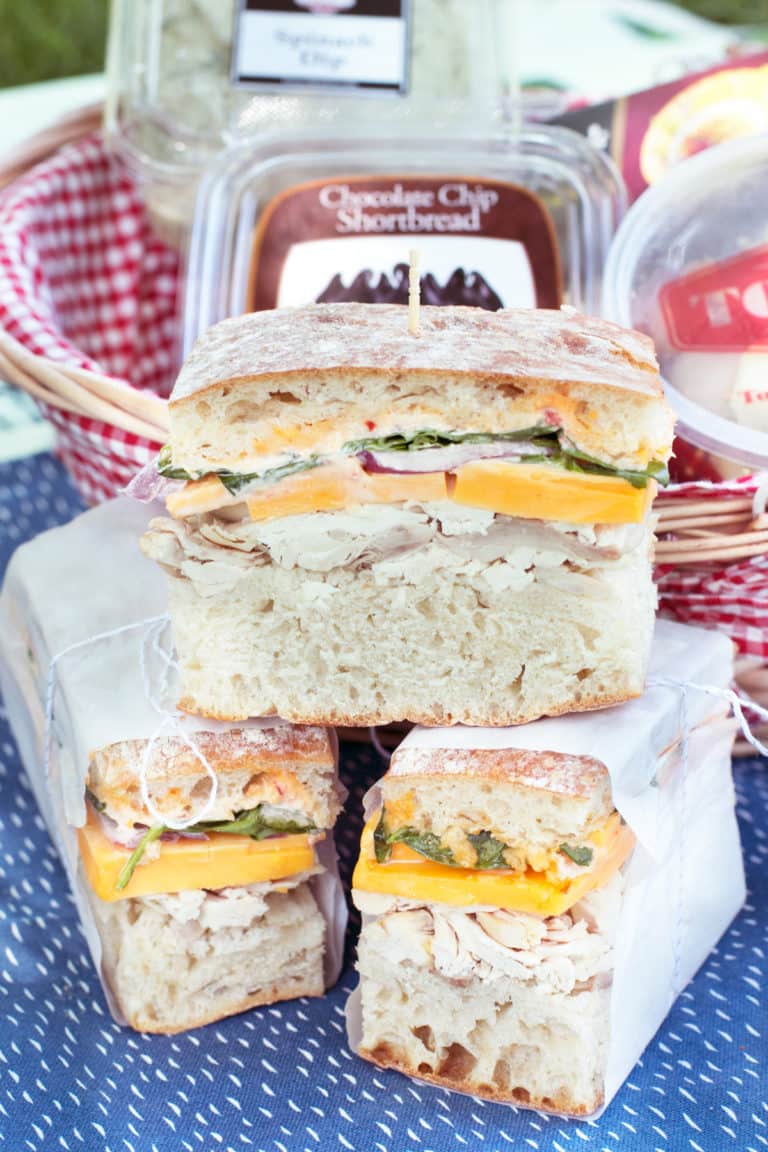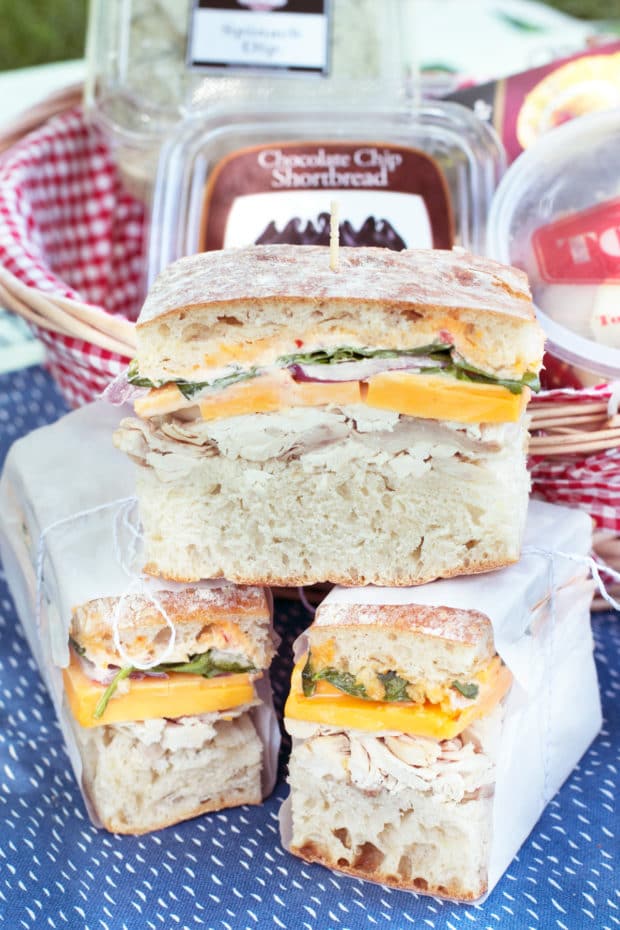 Spicy Rotisserie Chicken Pressed Sandwich