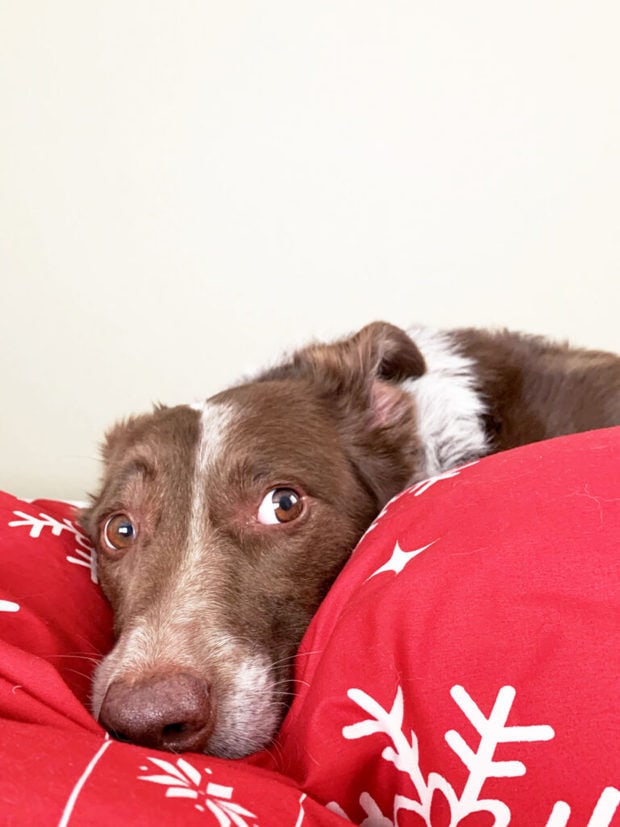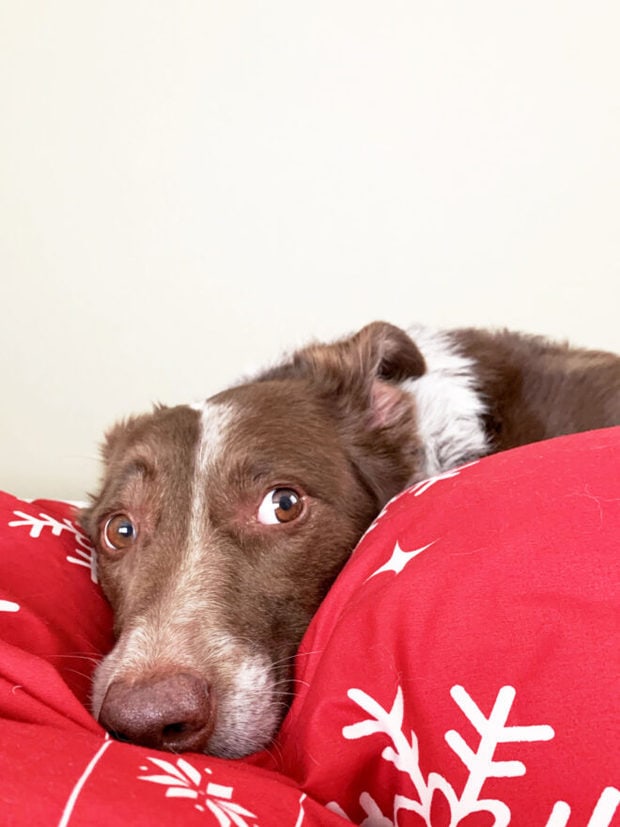 My co-worker is SO lazy… He just sleeps and sleeps and eats and barks and sleeps. No help in the kitchen – though he is pretty good at cleaning up any messes I make on the floor. Right now I can see him from my desk, just sleeping the day away in bed.
If only he had thumbs. Then he could actually learn some marketable skills. For now I guess he will just have to send his furry support as he continues to sleep in bed.
Yea, so can you tell that I am going crazy? I think I've been cooped up in the house a little too long. I am definitely talking to Otis a lot more, which I can't tell if it is keeping me sane or slowly driving me mad.
On another note, things are finally opening up slowly. Which is pretty weird. And totally scary. I can't help but wonder how long this will last, and if we will actually end up in a longer and stricter lockdown in the coming months. It's hard not to feel even more anxiety that usual right now.
To try to mitigate this, you may have noticed that I took a wee step back on posting in the past week or so. I honestly needed a mental break, more sleep, and time to just BE. It's hard not to feel like the lockdown was a time to be even more productive that normal. I totally fell into that trap and ended up pushing myself a bit harder than I should.
Therefore I let myself have a break. I spent extra time in bed. Many TV shows and crappy movies were watched. We even managed to make bagels and play board games during the extra time we had. Getting back into the swing of things this week has been harder than usual, but I think the break was well worth the struggle to get back to hard work.
Though I am tempted to crawl back into bed right now… I really shouldn't be this tired after catching up on sleep, but I AM.
song of the week
Song of the Week is Juice by Young Franco. It's all the summer vibes for me right now. Also the video… I DIE. Young Franco is totally underrated in my opinion.
foodie things
fresh strawberry loaf cake from Tutti Dolci. Looks SO refreshing and easy.
homemade vodka sauce from Spoon Fork Bacon. I have been CRAVING pasta lately and nothing makes it better than a homemade sauce, am I right?
roasted tomato puttanesca from Pinch of Yum. Another sauce for your pasta needs.
heroine granger cocktail from Half Baked Harvest. 1) I'm a sucker for anything Harry Potter themed. 2) This cocktail is ALL the summer vibes.
boozy dole whip from Feast + West. Need I say more?
cheesy bruschetta chicken burgers from How Sweet Eats. Holy YAS, throwing these on the grill this weekend for SURE.
grilled sausage and peppers with garlic aioli from Pinch of Yum. We have SO MANY sausages in our freezer and this is one that I love right now.
the best bread books for your quarantine baking. We all need these right now.
funny things
I was in charge of the deck chairs on the Titanic, and they absolutely did need rearranging. LOL, McSweeney's always slays.
do I have to get up yet?: a flowchart. A new daily read for us all.
which Gossip Girl character are you? Serena for me. Obvs.
inspirational things
why each zodiac feels like they're falling behind. I have constantly felt like I am behind this past month and I don't know how to get myself out of the funk.
61 new beginnings quotes to help you get a fresh start. Because of the above, these quotes might be a good place to begin?
what hurts us the most in unhealthy and unloving relationships. I've been doing a lot of assessment of relationships lately – ridding myself of toxic ones and accepting those that will always be what they are. This article really helped me let go.
how each zodiac underestimates themselves. Mine was SPOT. ON.
memorial day weekend faves
Memorial Day weekend is FAST approaching! It might not be the weekend of large backyard BBQs and parties that we are used to, but that doesn't mean you can't make some seriously tasty food and cocktails. Our long weekend will be pretty low-key, and I have to tell you, I am really looking forward to it just being us. No hosting hat needed. Just a ton of food and cocktails, without having to share. Here are some favorites that are perfect for whatever you might get up to this weekend: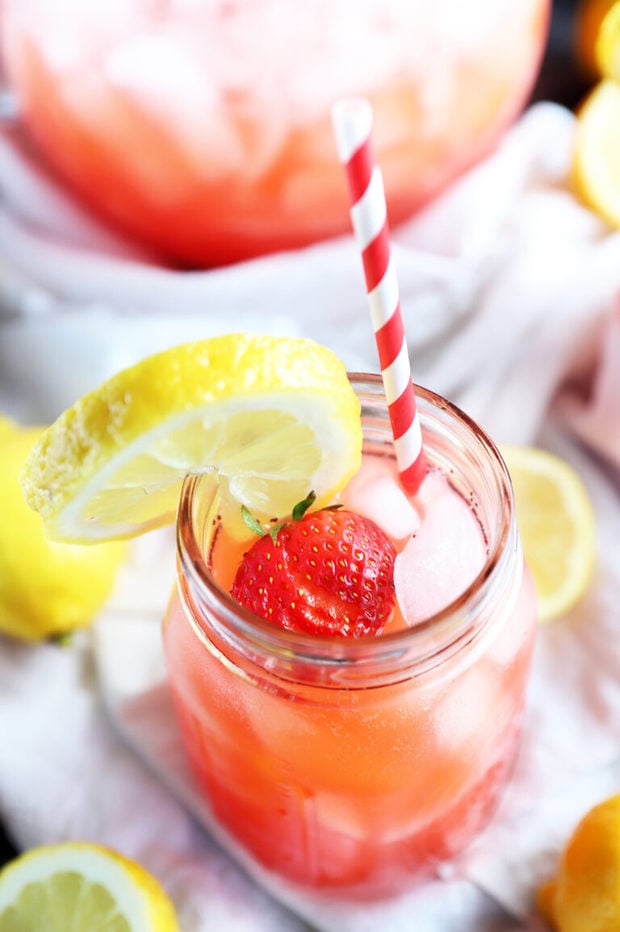 Raspberry Blueberry and Strawberry Galette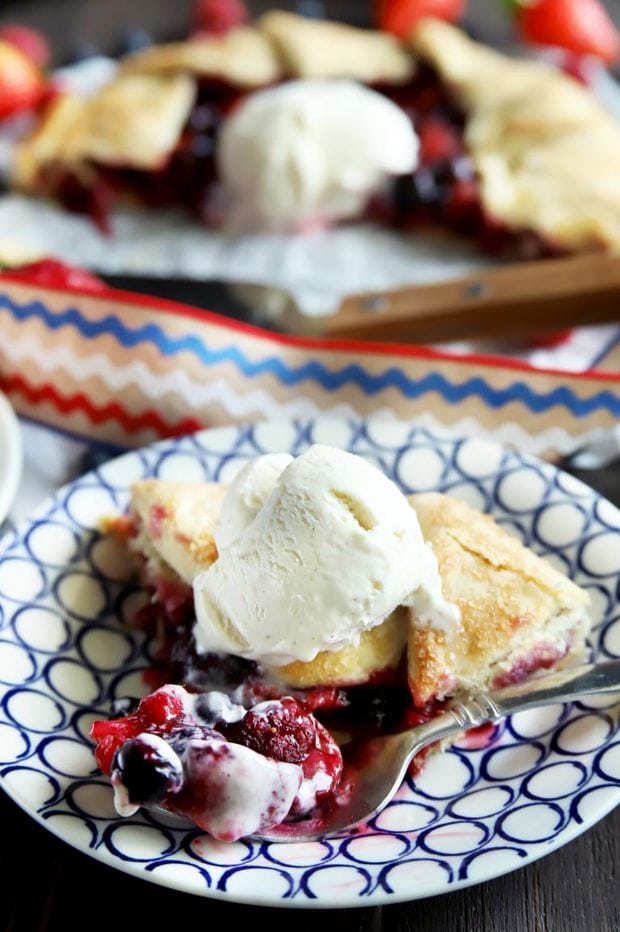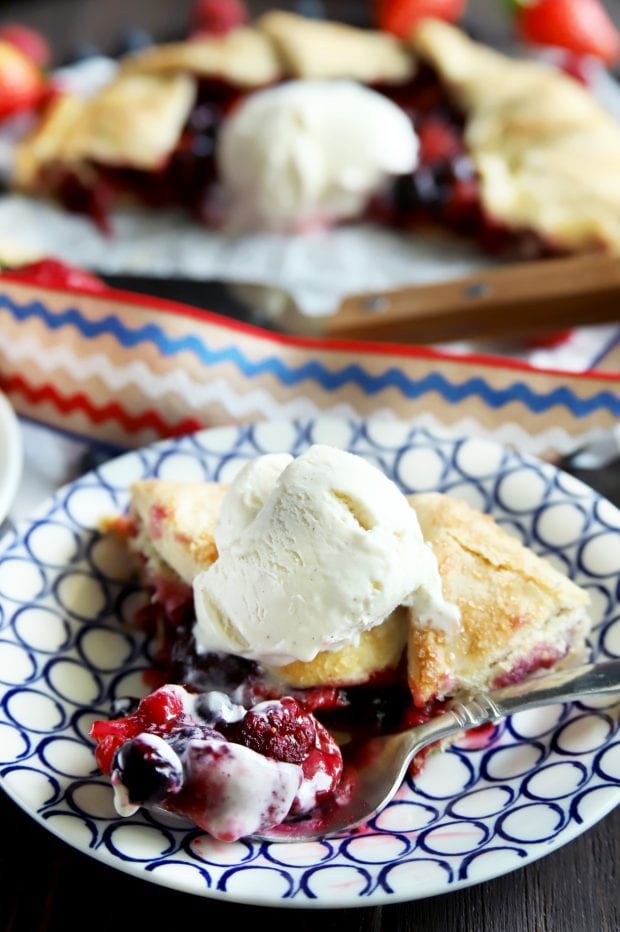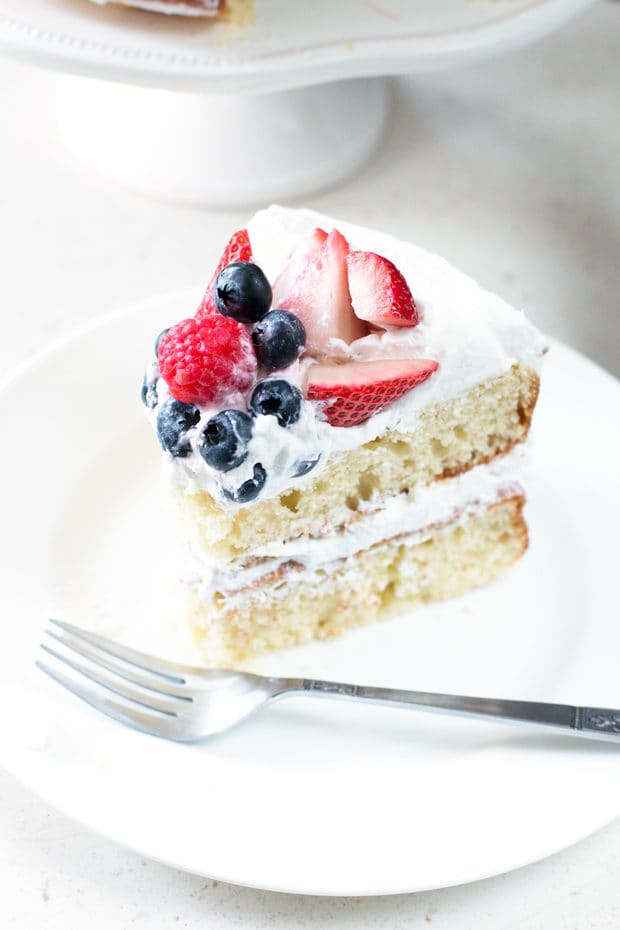 Build Your Own Gourmet BBQ Burger Bar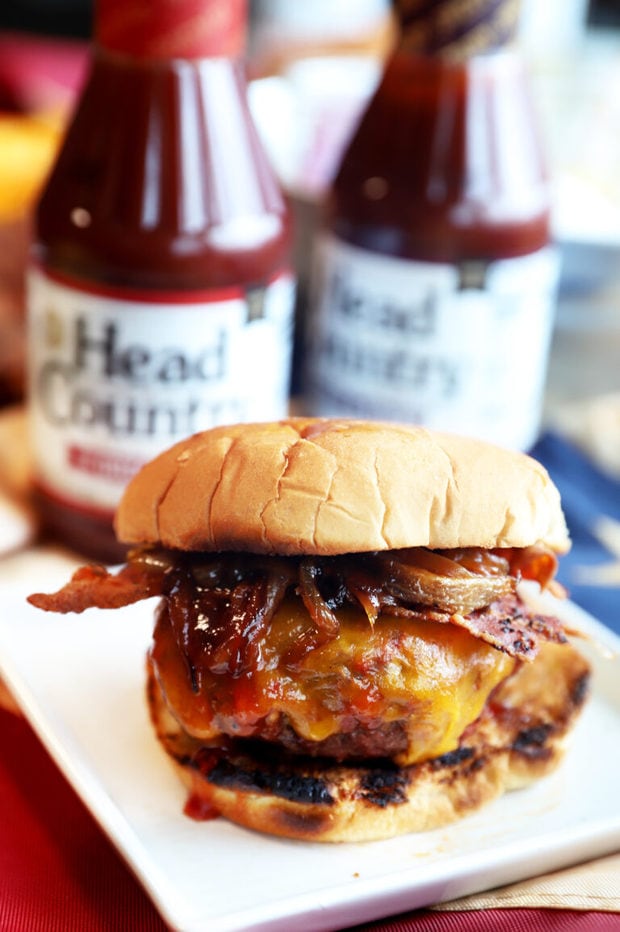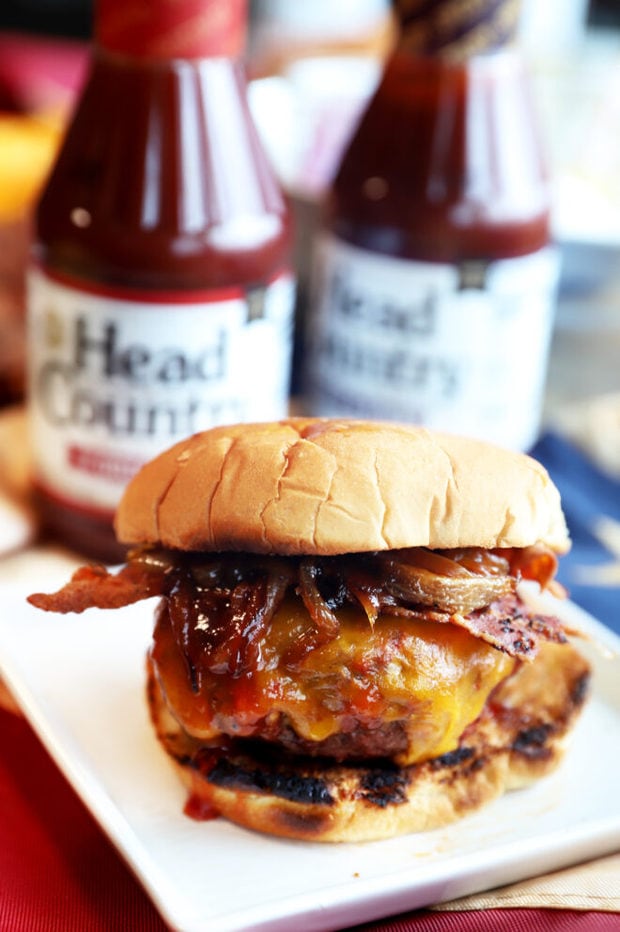 Grilled Beer Marinated Chicken Wings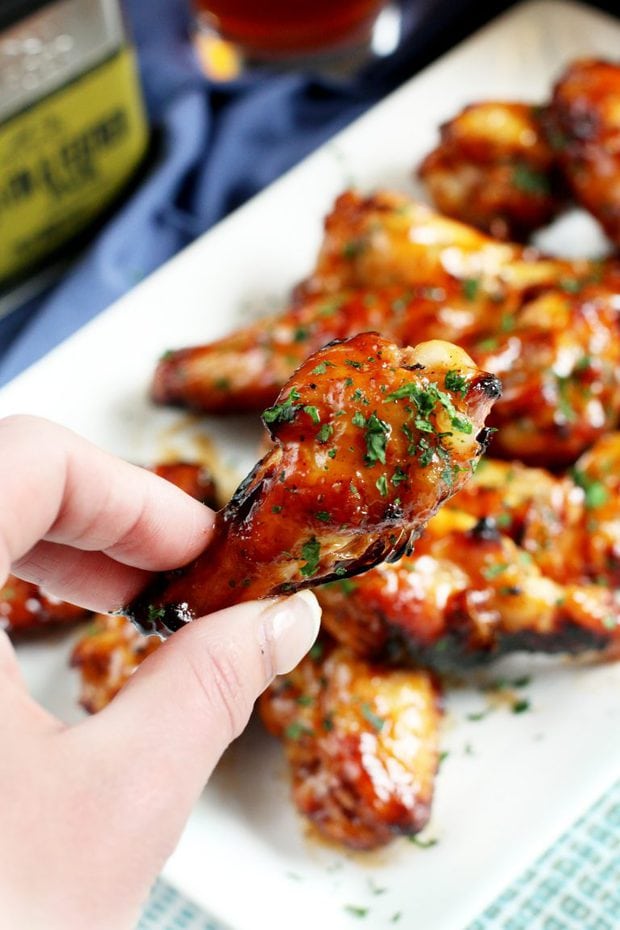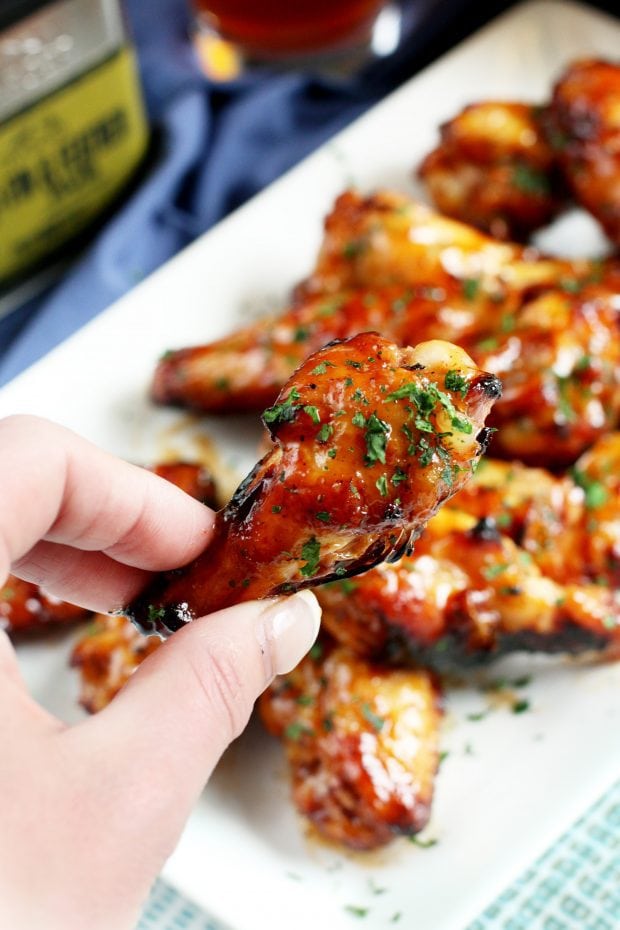 Grilled Jalapeno Orange Shandy