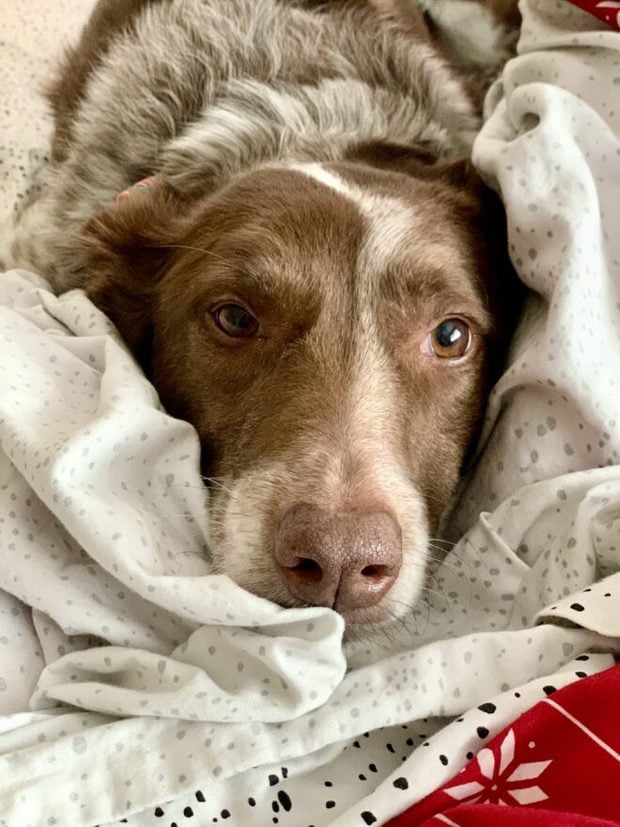 1. So, I was on the phone with a very dear friend over the weekend, catching up and venting our frustration about being stuck at home and the need to focus on improvement. After chatting with her, she mentioned that everything I was talking about to her, I should really put into my weekly slice. Fair point, so here goes. Right now, there is a lot out there about self-improvement. As if, because we are home with extra time on our hands, we MUST focus on improvement. This has caused many, myself included, to throw themselves into projects and attempt to make big strides in evolving their character/career/etc.
If you are someone who wants to do this, fantastic, you do you. However, in this time of chaos and grief, we shouldn't be forcing ourselves to do this. We have no idea what the world will look like tomorrow, next week, next month, etc. This is normal, but it's even MORE uncertain now. We are all grieving in our own way – grieving the "normal" lives we had a few weeks ago, grieving lost plans/vacations/etc, and grieving the comfort of the freedom of daily life. We need to be kind to ourselves. Just because we are home doesn't mean we need to write the next great novel, discover 10 new hobbies, and be the most "put together" version of ourselves.
Take your time. Move slowly and intentionally. Be purposeful with what you do and don't just do stuff to have something to do. It's ok to sit in your feelings, to feel the grief, and to roll with the massive high's and low's we are all dealing with right now. Isolation is tough enough as is – don't make yourself feel as though you aren't "making the most of the extra time." There's my rant for the day, enjoy 😉
2. On this note, these reminders are fantastic right now. Just some simple reminders that help you keep perspective.
3. Song of the Week is a little more than a song this week. It's Ben Gibbard's at-home Tiny Desk Concert. He starts with a fantastic new song about life in quarantine, and then goes on to some fantastic treasures I haven't heard before. LOVE.
4. If you haven't caught John Krasinski's Some Good News yet, go watch the first two episodes immediately. It will bring joy into your life, and we all need as much as possible right now.
5. Pro chefs share their favorite kitchen tools. There's no time like the present to start cooking and adding to your kitchen wishlist!
6. 40 moving forward quotes to help you reach your dreams. I actually found these more helpful to let go of all the negativity that's floating around in the world right now.