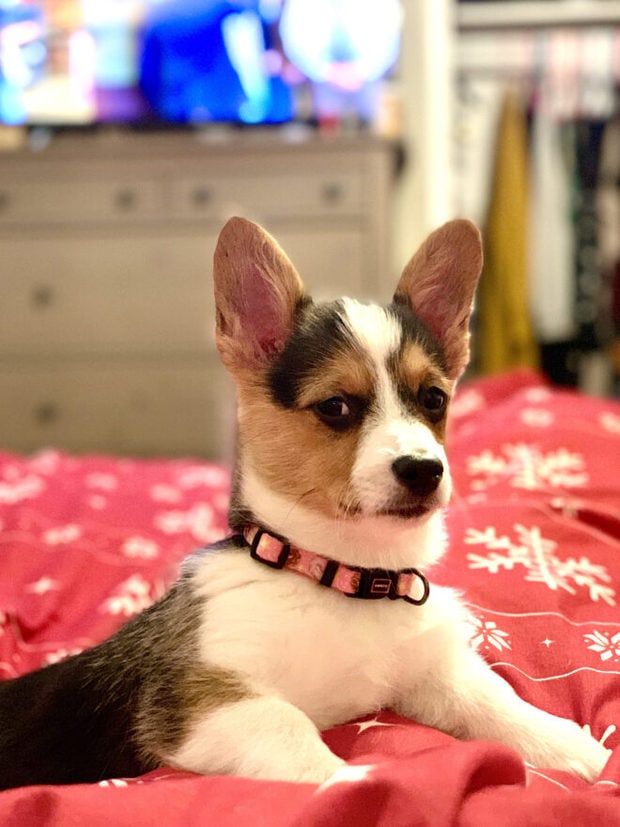 1. I figured you all needed another photo of Marzipan, and here she is in all her sassy glory… I mean, just look at that FACE. As she gets older, this little pup is getting more and more of a personality. It's so fun to watch her grow and watch her curiosity!
Most of all, I love to watch this pup become more and more of a big personality.
I don't know if she was more mad that I was taking another photo in this particular moment, or that I wasn't giving her enough attention. Pretty sure she should be a corgi model, am I right? I mean, that's gotta be a thing? In today's world of Insta famous pets, I am sure it is….
2. What each zodiac should say "yes" to in March! I feel like I already say yes to mine… So, now what? LOL
3. Song of the Week is Giants by Sure Sure. My buddy turned me onto this band and I am HERE FOR IT. This song has me wishing the weather was warmer so I could ride around blasting it with the sunroof open.
4. I do a lot of talk about taking care of oneself and I think it's important to remember that when you focus on yourself, don't forget about everyone else. Bring others with you along your journey and this read is a great reminder of that.
5. Eeeeeeeek! Stars of Harry Potter are making a Tales of Beedle the Bard audiobook! I am super excited for this to come out. Still need to listen to the whole Harry Potter series, but this addition to the audiobook lineup has me extra stoked.
6. I've been diving into the world of YouTube lately, getting inspiration for starting a new YouTube series for you all. This week I stumbled across this series where pro chefs and home cooks swap ingredients.
SO GOOD.