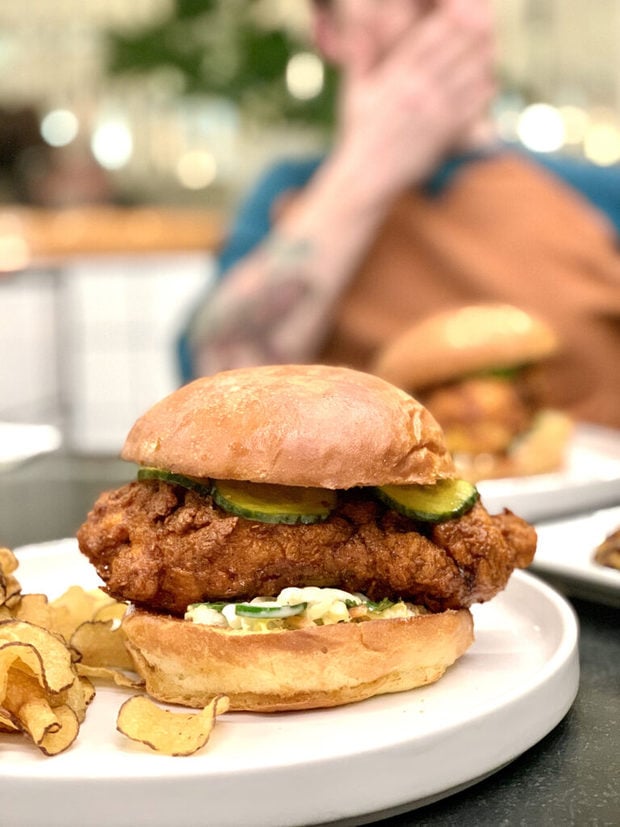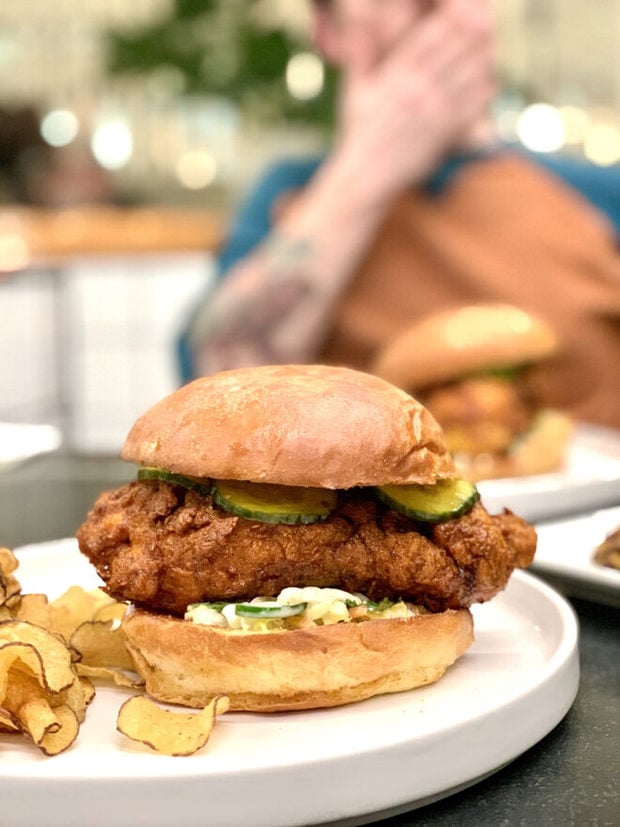 1. OMG I ACTUALLY WENT OUT AND DID SOMETHING FUN! This Nashville hot chicken sandwich was one of the spiciest I've had since going to Nashville many years ago and it ROCKED. It felt so good to go out and enjoy a meal out of the house… It feels like it's been a bit since the Man and I have done that with things like work, puppies, and obligations getting in our way. Every bite just took me back to Nashville… It's amazing how just one night out of the house can help you feel refreshed, am I right?
2. I am totally intrigued about hosting a reading party. It sounds like such a lovely way to spend time with loved ones. I kinda want to just do this with the Man, cuddle up in the big chair and immerse myself in a new book.
3. Song of the Week is Around The Block by Julia Shapiro. My days have become a constant battle of trying to calm puppies while getting my work done. Therefore I've got calming mellow music running round the clock! This is one of the songs that I seriously LOVE right now. Just the right amount of beat and mellow feel.
4. I am a notorious people-pleaser. It's one of those battles that I wage on a daily basis, and as I try to grow as a person, it's something that is a constant attempt to improve. I love reading these 9 powerful lessons from people-pleasers. It really helped me get some perspective, especially #5, #6, and #7.
5. Jane Austen is one of my favorite authors and I always love an excuse to read through Jane Austen quotes. Ladies, take a second to read these because they are FIRE.
6. Are you feeling a bit worn down right now? I have been feeling like I hit the ground running in January… and then I kept running, and running, and running. With thing after thing popping up in my world, I needed these 6 easy ways to protect your inner peace. Because without that, pretty sure we will all be insane (well more insane than usual I should say).