Weekly Slice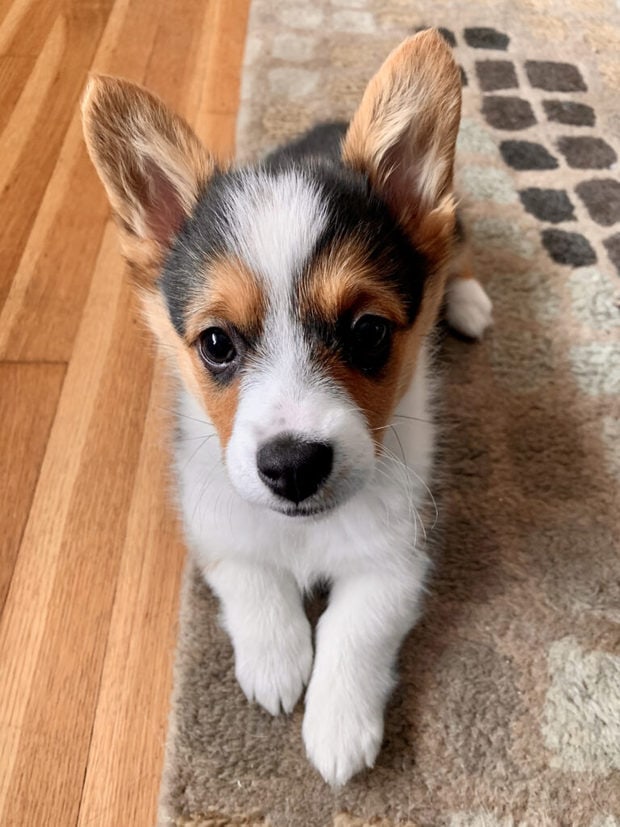 1. Yea, you are just going to have to enjoy Marzipan weekly appearance on my weekly slice for a wee bit… I mean, just LOOK AT THOSE EARS. She is just so stinkin' cute, I can't even stand it. Right now she is actually asleep in her bed next to me, quietly snoring away. Of course, this was after about 2 hours of me trying to coax her into the nap she kept trying to resist taking…
I swear, she is a stubborn little cutie who is getting too smart for her own good already. She is already learning how to get away with puppy things, knock over a playpen, and whine for me to hold her. However, this little puppy is also learning how to sit, leave treats on the ground, lie down, and come to her name when called. I can't believe that she has only been home for a little over a week! It feels a LOT longer, HA.
I need more coffee. Or booze. I dunno.
2. I needed EXTRA motivation this past week because I am exhausted and just wanna sleep all day after fitful nights with Marzipan waking up every few hours. Reading through these limiting beliefs is actually what pulled me back to some motivation to continue striving for success.
3. Song of the Week is Boys by Lizzo. Because this jam will always get you up off your feet. 😉
4. The Man and I just finished Medium Raw the audiobook by Anthony Bourdain and it was AMAZING. It is still so devastating that such a brilliant talent is gone now. If you need a list of the Bourdain books to experience, check out this one.
5. How anxiety became my guide, not my enemy. As someone with anxiety, I really loved reading this. It is also a really good read if you have someone in your life who suffers from anxiety.
6. Let's lighten things up shall we? 140 quotes to lighten your mood and reduce stress.