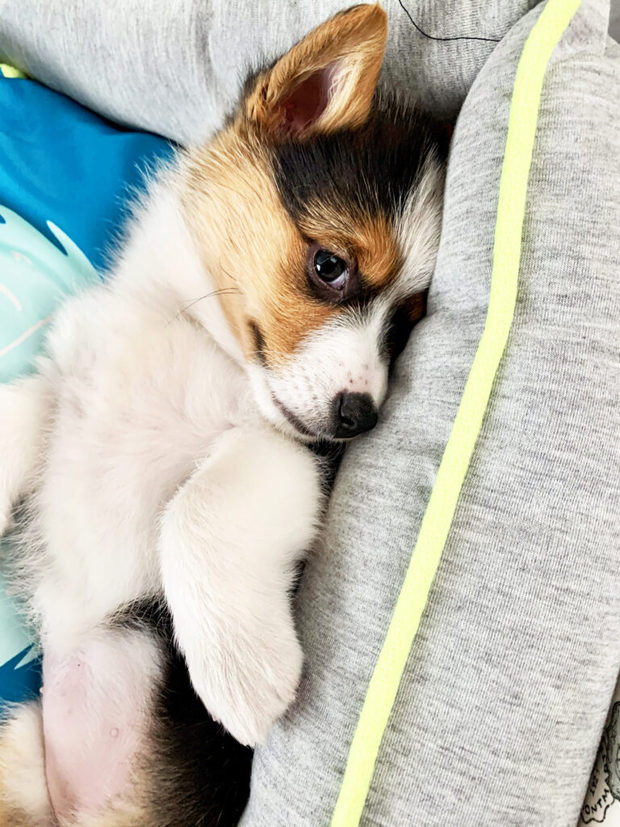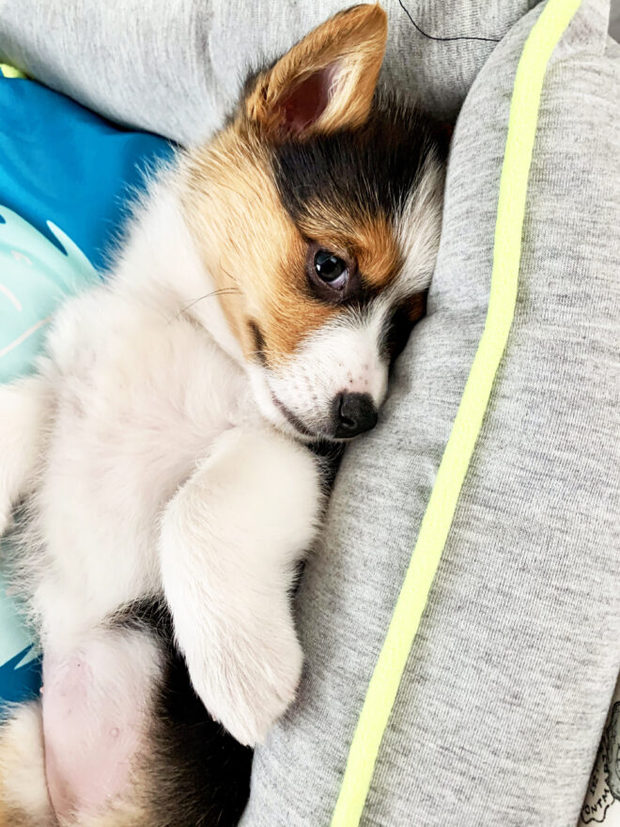 1. Say hello to our new furry family member… Everyone, this is Marzipan (Marzi for short). Her current interests include sleeping on her back, biting my face, snuggles with the Man, chewing everything, and chasing feet. Not really sure how I am going to get any work done with her in the house… I mean just look at that FACE. If you want to follow the madness and enjoy daily puppy pics, head on over to good ol' Instagram and give her a follow. Because puppy things make everyone's day better. And you'll just get to see all the good stuff without worrying about potty training or destroyed shoelaces!
2. So here I am diving into all the puppy training! My biggest savior and inspiration has been everything from Zak George. I LOVE his approach to training and both his book and videos are oh-so helpful. I am going to start Marzi on his 30 day training challenge this week, so I'll keep ya posted on how that goes. Otherwise, you will find me trying to work but failing miserably all week long. SHE IS JUST SO CUTE.
3. Song of the Week is The Other Side by Greg Cox feat. Emily Sage. I have been all about the calm music in my office while I encourage Marzi to chill and relax in her new surroundings. This is one of my favorites right now!
4. Literary dream vacation Airbnbs, right here. OMG I WANNA GO. There's a bookstore in Iceland, a stunning suite in Italy, a freaking TREEHOUSE in Oregon, and more.
5. Anyone out there watching Ted Bundy: Falling for a Killer on Prime right now? I haven't started it yet because I'm a LITTLE scared but totally fascinated!
6. It's been SO COLD here in Colorado, so I want to be cooking from these food books right now. Especially the British bake off winter one!
7. I am also really craving taco chili right about now – anyone else? I don't know why it is so on my mind, but it really is lol.