Weekly Slice
Please note this post contains affiliate links.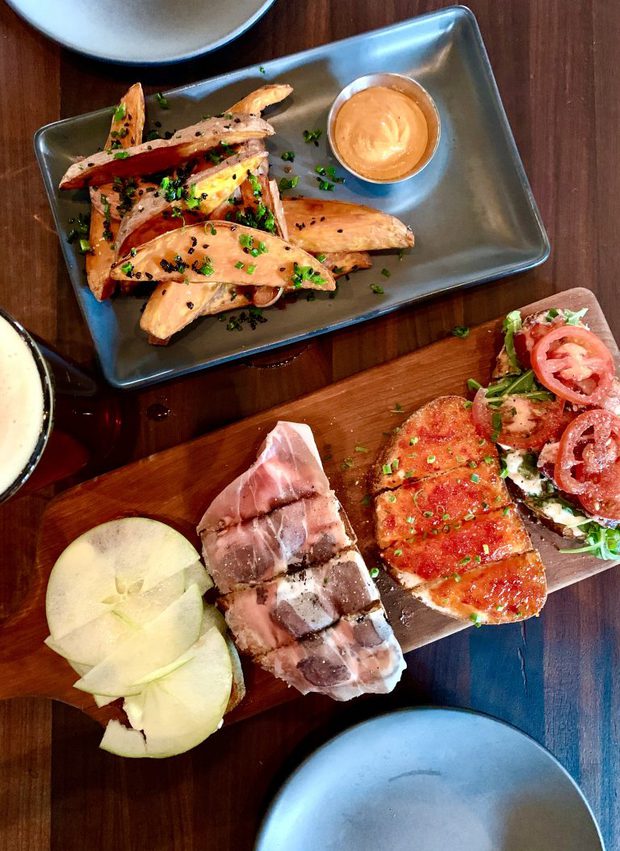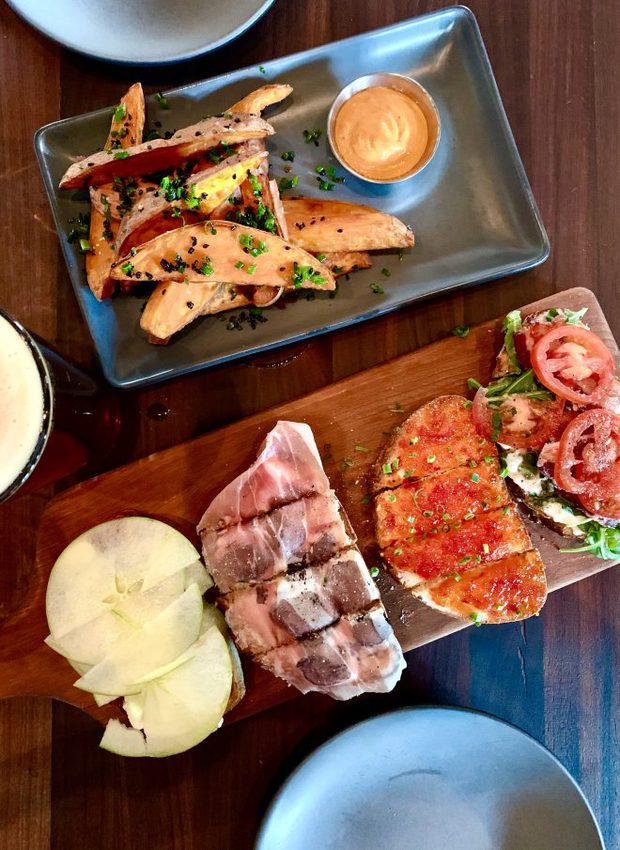 1. You know what I love? Random day dates with the Man that include beer, wine, bruschetta, and some of the best sweet potato wedges I've ever had. If you are here in Denver, Il Postino is where it's AT. Their happy hour is $5 for a glass of wine or a pitcher of beer until 5PM EVERY DAY. SO so so worth it. Plus their bruschetta is oh-so creative and packed with flavor. A couple of my favorites are their sweet and spicy red pepper jam with goat cheese and fig jam, brie, and green apple.
Though they also have an amazing one that has burrata, bacon, and tomato.
YUMMMMMMMY.
Then there were the sweet potato wedges that paired perfectly with the winter ale we had. The spicy tahini dip is my new favorite thing. GAH, I'm ready to go back immediately and it hasn't even been a week since we were there last…
2. Cues for your portrait session. If you've ever had any photos done, you'll appreciate this lol. I wish I could add "Look at your beer mug as if it's the most beautiful person in the world."
3. Song of the Week is Rare by Selena Gomez. I am totally digging her new album and I don't care who knows it. She's got me dancing around my kitchen all afternoon long these days!
4. Here's a dose of weekly inspiration! 45 daily inspirational quotes to keep your motivation high. Do you have a favorite in the list?
5. These Harry Potter puns and pickup lines have me rolling. "Are you a Dementor? You just took my breath away." DEAD.
6. Just in case you need them, here are some stupidly simple reminders to become your best self. Year 2020 FTW baby! #2, #15, and #48 in particular.
7. Replace the bad with the good. I LOVE THIS. It's a simple exercise that'll totally get your mind right.